Sun in Scorpio Means Your Sex Life Is About to Get Crazy Wild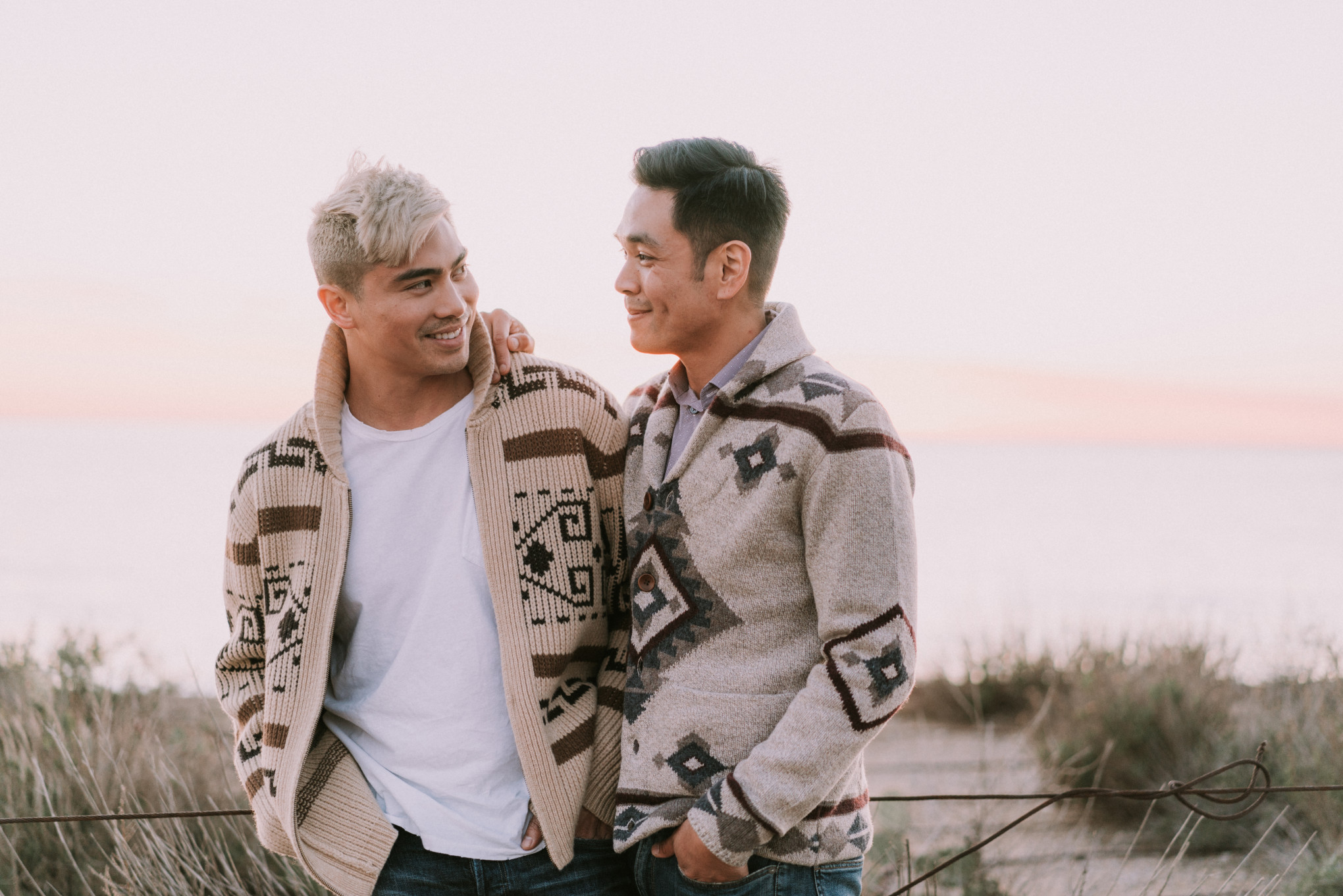 Once a year, when we're only a month into the darker days of autumn, you may feel the general vibe of the season shift from lighthearted and social to mysterious, emotionally intense, and sexy as hell, and no, it's just because Halloween is around the corner. From October 23 to November 22, the sun will transit through Scorpio, the fixed water sign known for being magnetic, calculating, power-seeking, passionate, razor-focused, and at times obsessive. It's no wonder Scorpionic energy is on a whole other level; the sign is ruled by transformative Pluto, as well as action-oriented Mars and is the ruler of the eighth house, which is associated with sex, death, rebirth, and joint resources.
How will your love life change over the next 12 months? Find out now!
Obviously, the sun's journey through this dynamic sign is bound to turn up the intensity of our closest bonds. Here, how each sign can expect Scorpio season to shape their sex life. (If you know your rising sign, you'll do well to check out that sign's forecast, too.)
Read This Now: How to Avoid Date Night Disasters According to Your Sign
Aries
(March 21–April 19)
No one would ever accuse you of being boring between the sheets, but you do suffer from a short attention span. With the sun moving through your eighth house of sex, you'll do well to focus on a specific fetish or fantasy you want to explore. Maybe just taking more time with foreplay. Channeling your passion toward this one seriously hot endeavor could be a major game-changer for your sex life.
Taurus
(April 20-May 20)
If you're attached, foreplay comes in the form of connecting with your partner through team efforts, like baking for a fundraiser or planning your Halloween costumes. If you're single, you'll want to devote more time to chilling with a casual sex partner—not necessarily getting physical but sharing ideas and simply enjoying one another's company. Feeling like part of a duo or an "us" ignites something primal inside you—and can result in ridiculously steamy romps.  
Gemini
(May 21-June 20)
With the sun moving through your sixth house of routine and health, enjoying everyday moments with the object of your affection has you feeling sensual. Think cuddling in bed, sharing funny memes through the work day, or simply having an animated conversation while prepping dinner together. Once all the to-dos are out of the way, you'll be all about intensifying and switching up your sex play (think experimenting with dirty talk or a group scenario).
Cancer
(June 21-July 22)
With the sun moving through your fifth house of romance and fun, you're all about embracing spontaneity, whimsy, and sweet flirtation with your S.O. In other words, pre-planned play almost feels like a turnoff. But once you're in the moment, you'll want to take your time taking care of your partner by completely showering them with sensual touch and breathtaking deep kisses. Spending time near or in the water together can be even more blissful than usual, too.
Leo
(July 23-August 22)
You're usually the first one to jump on the party bus, pumped about any opportunity to dance the night away, but while the sun moves through your fourth house of home, you're all about sticking to the spaces and scenarios that make you feel comfortable and safe. Whether you invite your casual lover over for Netflix and chill or hunker down in bed with your boo all weekend long, owning your desire for serenity and security now will have you feeling sexy in your skin and primed for tons of pleasure.
Virgo
(August 23-September 22)
You're always turned on by intellectual conversations or a generally healthy exchange of ideas with the object of your affection, but while the sun moves through your third house of communication, your need to use language to connect on an intimate level with your partner is amplified. So, whether you're sexting through the day or discussing the mid-term elections, that mental spark cranks up your chemistry. Don't be surprised if you're soon feeling like a total sex goddess.
Libra
(September 23-October 22)
Aesthetically-appealing surroundings rarely fail to get you hot and bothered, but while the sun is transiting through your second house of income and values, cultivating a gorgeous sanctuary is key to peace of mind and setting the stage for blissed-out sexcapades. You might even want to invest in something new for your space or yourself—like a lamp that offers more sensual lighting or a gorgeous silk robe. And if you're finding yourself feeling burned out due to work right now, R&R time with your partner can offer unparalleled stress relief.    
Scorpio
(October 23-November 21)
Getting in touch with your most burning sexual desires and fantasies will be key while the sun is moving through your sign and first house of self. Thankfully, you'll get a burst of confidence that makes it almost impossible for you to not go after what you want. Focus on your own needs may be so intense that you'll do well to remember to keep open lines of communication with your partner. Once you're in sync, giving and receiving pleasure in a spiritual and physical way can feel like alchemy.
Sagittarius
(November 22-December 21)
Though you're the queen or king of keeping relationships lighthearted and buoyant, surface-level connections simply won't cut it for you while the sun moves through your twelfth house of spirituality. You need to feel like you're connecting with your partner in a deep way, through philosophical debate or a shared learning experience (think partner yoga, meditation, or even tantric sex). Feeling like you're exploring a new spiritual frontier together amplifies your desire and sets the stage for out-of-this-world and hot as hell lovemaking.
Capricorn
(December 22-January 19)
With the sun moving through your eleventh house of networking and groups, your focus might be on planning work happy hours, going on group dates, or hosting a fundraiser. In the midst of all this hustle and bustle, it could be more challenging to connect one-on-one with your lover, but indulging in dirty texts from across the room or even just-out-of-sight foreplay could feel like the perfect form of naughty foreplay. Once you're one-on-one, all that build-up sets up wild fireworks.
Aquarius
(January 20-February 18)
While the sun moves through your tenth house of career and reputation, your desire for recognition from higher-ups and peers is strong. Own your ambition, because knocking it out of the park on a project or pitch boosts your self-esteem, and feeling like you're in your professional flow offers peace of mind. All of this makes it easier for you to get flirtatious and intensely sensual with your partner after hours. That is, if you can detach from all those texts and emails!
Pisces
(February 19-March 20)
You could feel compelled to get out of your comfort zone while the sun moves through your ninth house of adventure and higher learning. Going on trip with your partner or taking a class together can have you feeling even more connected emotionally, and in turn, even more eager to enjoy one another sexually. In fact, if there was ever a time to explore the fantasies that you've always worried were a bit too bold, maybe even taboo, it's now. You're sure to enjoy.
Maressa Brown is a writer, editor, astrologer, and author of Centennial Presents' 2018 Astrology Guide. Her work has appeared on/in various publications such as Cosmopolitan.com, The Washington Post, Parents.com, and Women's Health. Find more of her celestial insights and lifestyle features on Facebook @MaressaSBrown and on Twitter @MaressaSylvie. — Horoscope.com editors
Photo: @hellomikee via Twenty20