How to Avoid Date Night Disasters According to Your Horoscope Sign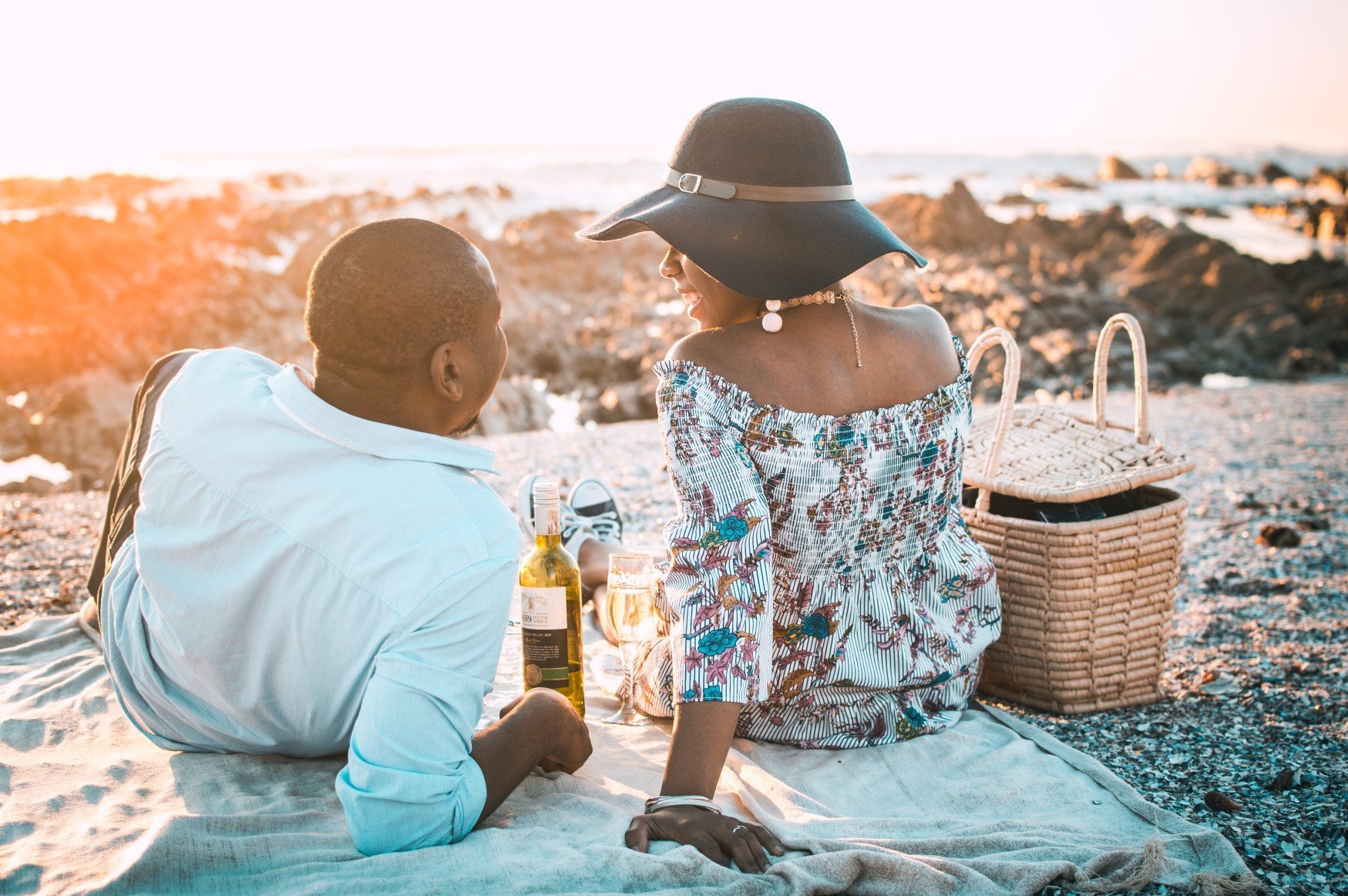 On August 6, Venus enters Libra, where the planet of love, beauty, and money is right at home. That's because Venus rules two zodiac signs: air sign Libra and earth sign Taurus. In turn, both signs enjoy Venusian characteristics, like an appreciation for the arts, relationship-mindedness, as well as being a social butterfly and a romantic.
Get personal guidance in love, money, and more for the next 12 months.
Venus' transits influence the tone of relationships (not just with our romantic partners, but with friends and with loved ones), self-image, creative pursuits, and money-making endeavors. And when Venus is in Libra, you may try to charm your way out of a tough spot or react passive-aggressively when upset. Because Libra is associated not only with Venus but with the seventh house of partnership, so during this transit, you may find yourself wearing rose-colored glasses when it comes to matters of love. It's also prime time to see a play, check out a museum exhibit, or write flowery poetry.
Read This Now: How Mercury Retrograde Helped Me Get Over My Exes
That said, Venus' trip through Libra is the perfect time to super-charge your love life. Whether you're single or paired up, consider these picture-perfect date night ideas, fit for your sign during this transit.
Aries (March 21–April 19)
A date during which you're actively relying on one another to hit the finish line—think laying tennis, taking an art class where you're both working to complete one piece, or an escape room—can bolster your bond.  
Taurus (April 20-May 20)
Stick with date ideas that fit easily into your schedule but pack a dose of R&R. Consider practicing yoga together or visiting a local nature preserve or botanical garden. You'll connect over a shared sense of peace and wonder.
Gemini (May 21-June 20)
Letting go of planning and striving instead for spontaneity and playfulness serves you well. Plant yourself at an amusement park, a film festival, or a road trip, then see where the day leads.
Cancer (June 21-July 22)
You're right in your element when you're enjoying cozy, domestic activities. Try cooking or baking with your date, redecorating your pad with your partner, or enjoying a group get-together in your own backyard, like a BBQ with family or neighbors.
Leo (July 23-August 22)
You always dig stimulating conversation, as long as you're feeling heard. That said, your perfect date might look like a luxurious, romantic meal in a beautiful place that's not too noisy, so you can talk for hours. Socializing with others may appeal, too, so think about making it a double date or even throwing an intimate wine and cheese soiree with your partner.
Virgo (August 23-September 22)
It's rarely bizarre for you to get a sudden urge to shop, especially for beautiful art, housewares, or new wardrobe staples. For that reason, you'll likely enjoy hitting up a farmers market, sidewalk sale, or art gallery with your date.
Libra (September 23-October 22)
Spend time with your partner or a potential lover doing a romantic, relaxing activity that you adore. Whether you're seeing your favorite musician in concert, getting a couples massage, or taking a quickie trip to your favorite lakeside resort, you'll be you're right in your element.
Scorpio (October 23-November 21)
Explore the spiritual or charitable side of life with your partner or a would-be significant other. Volunteering together for an important cause (think heading to a soup kitchen) or going to a sound bath can elevate your connection to a whole new level.   
Sagittarius (November 22-December 21)
If you're single, consider opportunities that could lead to an impromptu date—filled with exciting, spark-inducing conversation—right in the middle of that work happy hour. If you're attached, heading to a friend's party with your partner sets the stage for fun.
Capricorn (December 22-January 19)
The kind of activity that allows you to legitimately put work aside—even briefly!—is your best bet. See a foreign film or spend a day at the spa. The exception: If your date's in the same field, you might want to head to a conference, workshop, seminar, or networking event together.
Aquarius (January 20-February 18)
Getting out of your comfort zone is the key to setting a tone that makes sparks fly. Think learning about another culture at the local natural history museum. Or try an airy activity like a flying lesson, skydiving (even at an indoor facility!), or a helicopter tour with your date.
Pisces (February 19-March 20)
Your dream date would allow you to get even closer to your S.O. or that potential partner. Checking out a workshop at a local adult store, learning about Tantric meditation, or planning a night in complete with candles, a bubble bath, and wine could easily do the trick.—By Maressa Brown
Maressa Brown is a writer, editor, astrologer, and author of Centennial Presents' 2018 Astrology Guide. Her work has appeared on/in various publications such as Cosmopolitan.com, The Washington Post, Parents.com, and Women's Health. Find more of her celestial insights and lifestyle features on Facebook @MaressaSBrown and on Twitter @MaressaSylvie. — Horoscope.com editors
Photo via @talent.zukutu via Twenty20