Want A Life You Love? Remember These 4 Magic Words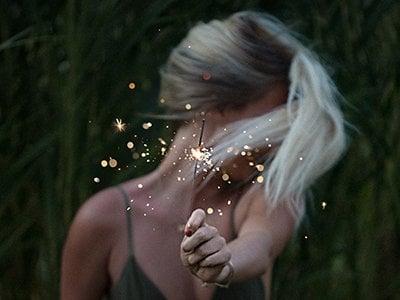 Radical Self Love—the personal process in which you become your best self—is like lipstick: You have to put it on every day for it to have an effect! I've found that sometimes, when people are first introduced to self-love, they expect instant results. "I wrote a gratitude list this morning, but my life still sucks!" Well, it takes a consistent practice to see an outcome—just like any other area of your life!
I've been a student of Radical Self Love for a decade now, and in that time, I've experimented with many different tools and techniques. Here are a few that have stuck for good—and that make a great jumping-off point if you're finally ready to show yourself more love and compassion.
1. Meditation
One of my most essential Radical Self Love practices is daily meditation. I make time for it every day, and it's always the first item on my to-do list. In fact, this morning, I meditated in the back of an Uber on my way to JFK! I love Jessica Snow's guided meditations—they're a gorgeous introduction for anyone who is new to sitting still!
2. Gratitude
A gratitude practice isn't just about making lists of things you love—even though that can be a really joyful experience. It's also about learning to see with new eyes. The guts of gratitude are in the realization that you can choose where you focus your energy and attention. If you prioritize pain and fear, it will grow to fill your whole frame of reference. But if you emphasize ecstasy, you will experience even more of it. If that isn't a good enough reason to practice being thankful for what you have, I don't know what is!
3. Movement
We all know that we should be getting our blood pumping every day. Sometimes, though, the last thing we want to do is drag ourselves to the gym. Last night I listened to an interview with Danielle LaPorte, whose new book, White Hot Truth, comes out in two weeks! She invited the listener to ask themselves two questions: Which self-improvement practices work? And which feel good? Keeping those in mind can help you stick with a habit, even if it may not be convenient. For example, LaPorte says that sometimes she doesn't feel like going to yoga, but if she reminds herself that she enjoys it, she finds the motivation to leave the house and unroll her mat.
To me, false eyelashes = gymwear essential.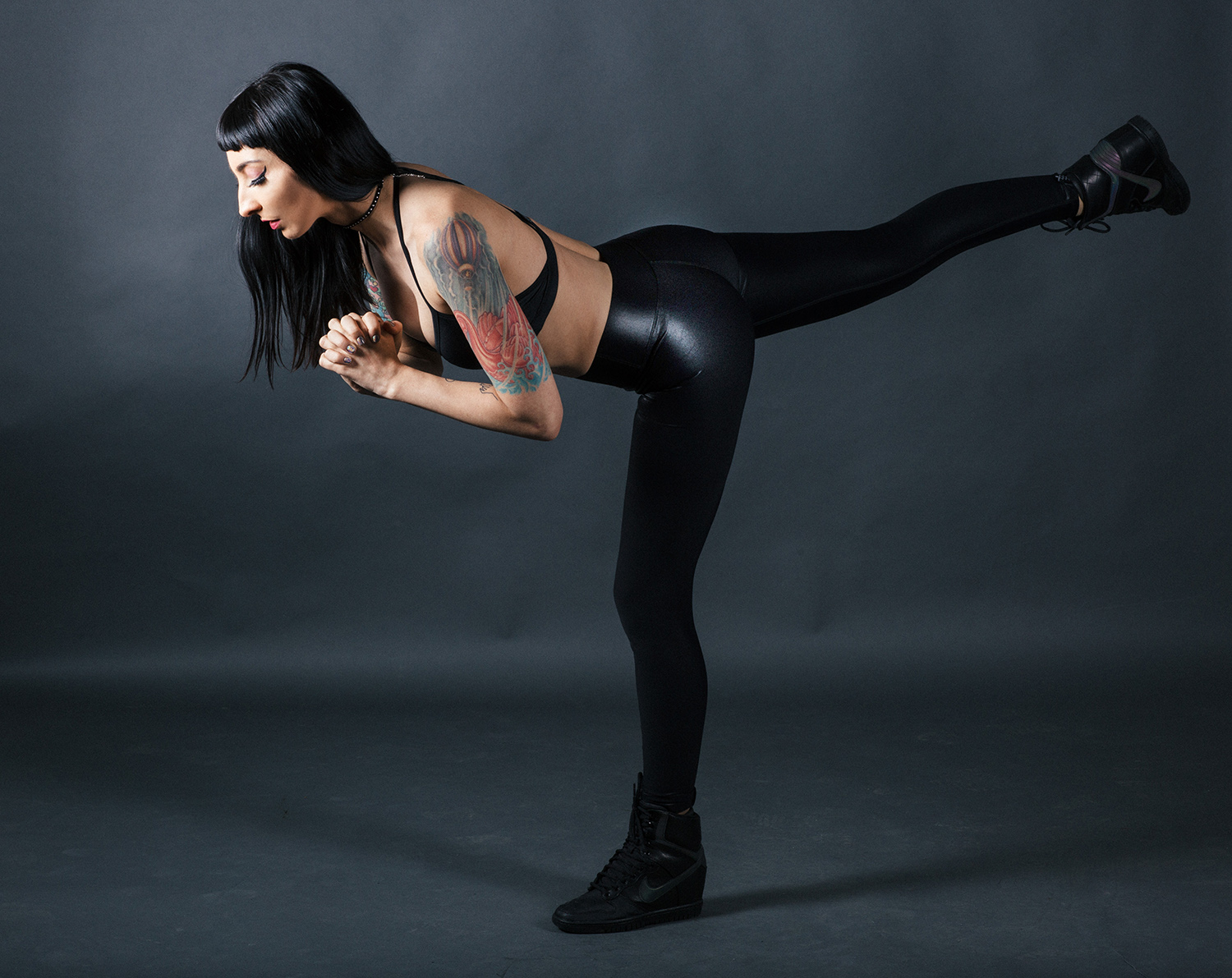 Different things motivate us to work out. Personally, I love getting dressed up and hitting the gym! Working out and discovering what my body is capable of has really helped me transform my relationship with myself. In fact, I'm a co-founder of Bad Witch Workout, an online fitness program for badass babes who make their own rules! Try it!
4. Charisma
It's very easy to operate from your comfort zone: playing small, being closed-off, and pretending to be average! But when I imagine that there's a camera crew with me—and that my future children might watch the footage—I'm inspired to step up my game. Suddenly, I'm excited to get dressed up in a colorful outfit. I make an effort to leave the house and have an adventure. I am even more outgoing and gregarious with friends and strangers alike. And I realize the importance of making every day special and significant.
Creating your own radical self-love building practice should be a fun experiment, and it will be unique for you and your needs. Play with some of these ideas and let me know how you go! You can always chat with me on Instagram!
Want more spirituality, mysticism, and advice for bringing your spirit to the next level of awesome? Follow us on Instagram.

Looking for more reasons to love yourself? Try these stories:
These 5 Home Hacks Will Rock Your Life
Strong Babes Need Strong BFFs
Oh Yes, You Are A Queen
When We're Honest About What We Want, Life Magically Blossoms