Planetary Aspects for March 26 to April 1: The Only Thing You Can Count On is Plans Falling Through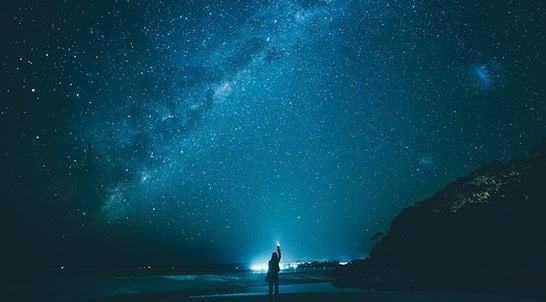 Mercury is still in retrograde, and all signs may be dealing with drama, especially regarding technology. In addition, a Libra full moon on Saturday can shed light on important ties and relationships. Throughout the week, tricky planetary aspects shake up the best laid plans, and the only thing you can do is go with the flow, take deep breaths, and don't buy too hard into plans — trust that they will fall through. The good news is that the unexpected can be even better. Here, what all signs can expect from Monday, March 26 to Sunday April 1. 
Want a sneak peek into 2018? Find out what to expect right now with your 2018 premium horoscope! 
Monday, March 26 
Get Out There!
A Leo moon spurs our energy, and we're feeling braver and bolder than we have in a long time. It's a good position to be in for a Monday, and it's important to really start the week off with a bang. Don't hold back. Whatever you can do today, do today — stop pushing things off until tomorrow. 
Tuesday, March 27
Talk it Out 
A trine between a Leo moon and Mercury can help make us more expressive than usual, and it may be a good day to actually speak up about something that may have been bothering you, but sometime you weren't quite sure how to voice. The words will come once you open your mouth, so don't overthink. 
Wednesday, March 28
Be Careful!
A Venus and Uranus conjunction means you can't fully trust what other people say. Keep your plans and money close to your chest, and avoid investing time or money into a plan that sounds too good to be true, or a plan you don't truly understand or agree with. The only thing you can trust and own today are the strengths of your convictions, so use them! 
Thursday, March 29
You'll Be Frustrated Today. It's Okay! 
A square between the sun and Saturn places obstacles in your path. These obstacles may be annoying, but you can also learn from them, and consider them warning signs from the universe. If you can — and if the incident was your fault — consider a way to have this be a learning experience. Also take note: This could have been far worse, and whether or not it's apparent to you, the universe actually took it easy! 
Friday, March 30 
Go on a Date 
With Venus finishing it's transit of Aries, you may feel like you're in a now or never pattern regarding a love interest or the next step in your relationship. The universe wants (no, needs!) you to make the first move, so do so. You won't be sorry. 
Saturday, March 31
It's All About the Love 
Venus enters Taurus, and a Libra full moon occurs. Both of these aspects together signal an expansive time of growth in love, relationships, and even (cha-ching!) money. The more you put into this period, the more you'll get out, so really lean into your connections with people. Take the extra time and go the extra mile to really make connections count, and it will pay off throughout the summer. 
Sunday, April 1
No Fooling: Sincerity Counts
Each full moon makes you feel a little vulnerable, and this particular Libra full moon may have cracked your heart open more than you anticipated. Feel your feelingd and act on your feelings — you're in a great position for the future, and this entire week ahead can truly feel like you're sailing through it — yes, life truly can be that easy. 
Read last week's planetary aspect guide here. 
Read this week's horoscope here! 
Want a sneak peek into 2018? Find out what to expect right now with your 2018 premium horoscope! 
Don't Miss ANY of These Inspiring, Impactful Stories Written To Unleash Your Potential: 
How to Enhance Your Dating Game in One Magic Step
Need to Heal Your Heart? This Crystal Can Help
A Sex Magic Spell to Enhance Your Soul
What Color is Your Sexual Aura? Find Out and Have the Best Sex of Your Life
Have an Amazing Orgasm, Based On Your Star Sign
The Wildest Match for Every Zodiac Sign 
The Best Aphrodiasiac for Every Zodiac Sign