Your Weekly Horoscope: It's Time to Travel Into the Great Unknown!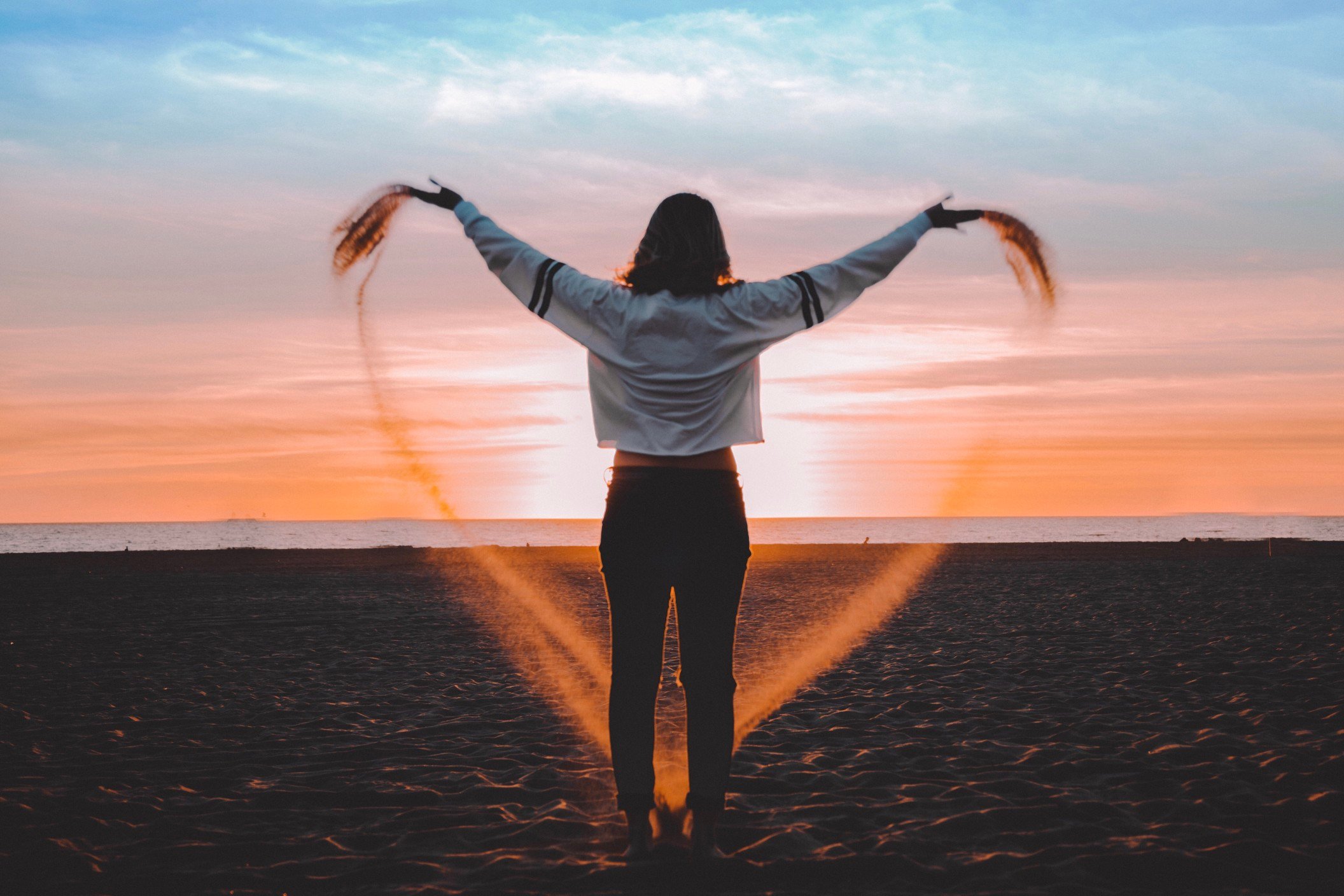 November 12 – November 18, 2018
This week, the sun continues its journey through the intense sign of Scorpio. Meanwhile, a positive Jupiter is beginning to move more deeply into adventurous Sagittarius, indicating more travel.
On Thursday, dynamic Mars will move into Pisces for around six weeks. It's presence here can enhance imagination and creativity, but also align you with spiritual values.
How will your love life change over the next 12 months? Find out now!
There is more news this week as delectable Venus turns direct diplomatic Libra on Friday, November 16, which can see easier times ahead for you and someone you may have felt distanced from.
On the same day, expressive Mercury will turn retrograde for approximately three weeks in the sign of the Archer. If you are embarking on a long journey over the coming weeks, then be sure to check your itinerary and make sure you have all the necessary papers and other key items. There may be unexpected detours.
Aries Weekly Horoscope

Jupiter in your sector of far horizons and fresh opportunities provides a major boost, that's only gonna grow. And with feisty Mars, your guide planet, moving into Pisces on Thursday and remains here for around six weeks, it might be a great time for some spiritual adventures. And on Friday, look for easier relations with others as Venus turns direct. Read your entire Aries weekly horoscope.
Taurus Weekly Horoscope
You might feel equipped to tackle more sensitive subjects like money, sex, and deeper emotional issues. If you feel up to it, it's a great thing to do and will help bring easier circumstances in your relationships, finances, and everyday life. Venus, your personal planet, moves ahead in your lifestyle zone on Friday, and you'll feel ready to make some decisions. It's about time! Read your entire Taurus weekly horoscope.
Gemini Weekly Horoscope
Are you ready to make changes that'll make you happier, Gemini? Well, now's the time! If you're in a long-term relationship, it's a good time to travel and explore new opportunities and challenges together. If you're single, move out of your comfort zone and potentially be rewarded with meeting that special person. And with Venus turning direct in your leisure sector on Friday, romance is definitely on the calendar! Go get 'em, Gemini! Read your entire Gemini weekly horoscope.
Cancer Weekly Horoscope
Jupiter is moving through your sector of work and wellness for around a year, and so you might want to just eat tasty food and be happy. That's great, and make sure to get some exercise in, too! (If you feel like it!) With Venus pushing forward in your home and family sector on Friday, it's a good time for home improvement and getting closer with your family. It's your thing, Cancer! Find out more by reading your entire Cancer weekly horoscope.
Leo Weekly Horoscope
The coming months could be a high point regarding romance and creativity. You're talented, and you need to promote yourself. You've got this, Leo! Additionally, it's a great time to indulge your inner child. Play, relax, and just have fun. On Friday, Venus turns direct in your communication zone on Friday, enabling you to continue where you left off in a relationship. Read your entire Leo weekly horoscope.
Virgo Weekly Horoscope
Get ready for a wave of good feels to sweep through your home and family, and it'll leave you feeling more optimistic. Also, you might look at revamping your home, or just mixing it up in your apartment. Do you want a new lamp or a new place to live? You might also be considering adding a child or a pet to your life—either or both could bring you happiness. Also, look for money issues to resolve as delectable Venus forges ahead in your personal money zone. Read your entire Virgo weekly horoscope.
Libra Weekly Horoscope
With Venus, your personal planet, turning direct in your sign on Friday, relationship issues can begin to improve. It's also a great time for you to scream from the mountain tops about your talents. You've got 'em, and now you just need to advertise for yourself! Be your own cheerleader, Libra! And with storytelling Mercury turning retrograde in your sector of talk and thought on Friday, make sure to send invites out early, and double check that everyone actually got them. Read your entire Libra weekly horoscope.
Scorpio Weekly Horoscope
With Jupiter now in your personal money zone for many months, it's time to build that empire, Scorpio! Save that money and you will be rewarded greatly. Of course, Jupiter might also get you in the mood to spend all your coin, so pay attention to your spending habits. On Friday, Venus goes direct in your spiritual sector, so it's a good time to chill and relax. Maybe you can find some free ways to do so—reading, journaling, or just a good Netflix session might be just what you need. Read your entire Scorpio weekly horoscope.
Jupiter is roaming freely through your sign, and you're going to feel at home in your skin and ready for adventure. It's an exciting time! There are also positive developments in your social sector as Venus moves forward—it's a great time to resolve issues with friends. Oh, and with Thanksgiving coming up, you might want to make your plans early so you can make sure it all works out. Read your entire Sagittarius weekly horoscope.
Jupiter is in your sector of spirituality and self-improvement and so you might feel a renewed sense of self and confidence in your skills. Excellent! It's a great time to identify with your higher self, and figure out your true calling. Big ideas, but hey. You're up for it. Vivacious Venus pushes forward in your sector of goals and ambitions, and so if you've felt stalled with deals or plans, now is a good time to move forward. Read your entire Capricorn weekly horoscope.
Aquarius Weekly Horoscope
Feeling popular, Aquarius? With fortunate Jupiter moving through your social sector, you might get a boost in your social media presence or on your YouTube page. Anywhere creative! You can feel the benefits as sultry Venus moves forward in your sector of travel and adventure on Friday—it's time to grab that opportunity, Aquarius. The world is yours. Read your entire Aquarius weekly horoscope.
Pisces Weekly Horoscope
If you're currently in the spotlight, it's a good time to soak it up, Pisces! With fortunate Jupiter now moving through your sector of career, goals, and ambitions, you could gain public recognition for your work or be well placed for a promotion. You're a star, baby! On Friday, Mercury enters its retrograde phase in your sector of goals and ambitions. If you're negotiating a deal, preparing for an interview, or waiting for a decision, things might not turn out as planned. Roll with it. Read your entire Pisces weekly horoscope. — By Helen Adams & The Horoscope.com Editorial Staff
Photo via @csbramlett via Twenty20