10 Magical Ways To Get ~Super Romantic~ With Your Partner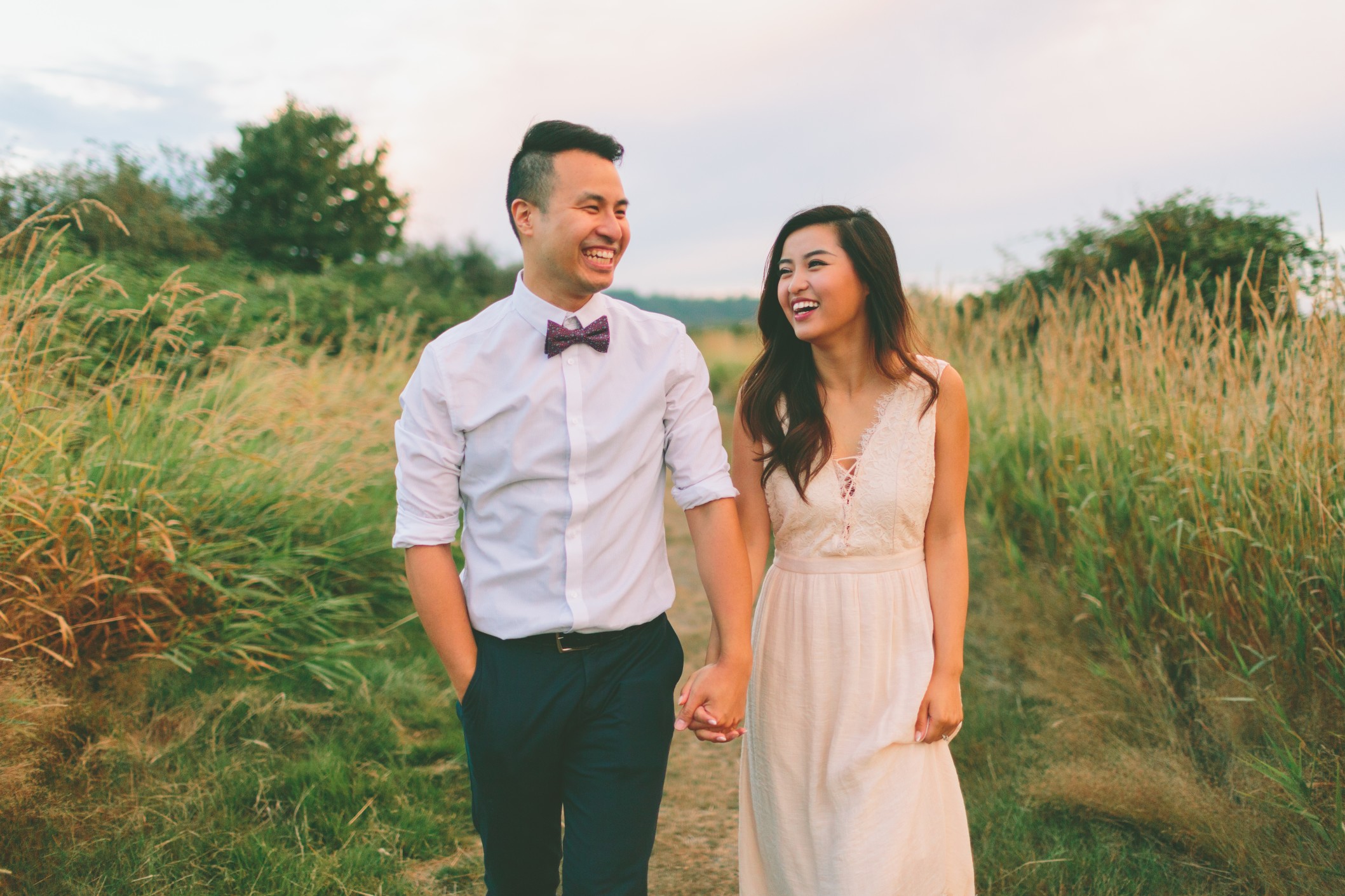 Falling in love is a magical thing. Finding that special someone you just click with is probably one of the most supernatural feelings in the world. However, while love is bewitching, life can get it the way. Miscommunication, stress, and boring routines all have the tendency to take the spark out of even the hottest romances. While love spells and hexes are the most tempting solutions, it could easily blow up in your face. Here are some magical solutions to get closer to your partner that can easily enchant your lovers and make your love connection stronger than ever.
Sweeten your feelings with a "love potion"
When we think of "love potions" we think of creepy caldrons full of spooky ingredients forcing someone to love against their will. But that's not the magic we're talking about! This "love potion" is all about intent and how to sweeten someone's feelings for you, all with the power of chocolate.
Start by how you typically make your hot chocolate (homemade or from the packet is fine) and add in milk. Then add in a pinch of cinnamon, clove, and nutmeg: all spices that corresponds with love, passion, and attraction. Stir clockwise and as you stir repeat three times, "love is mine, let us thrive." Then pour into two mugs, one for you and one for your partner. This is great for cold nights where you two can snuggle together with your hot chocolate and feel the warm sparks of your love.
Soak Up Your Love in the Tub
What's more sexy and intimate than taking a bath together? If you and your partner have been stressed out and haven't been close, this is a perfect activity for you. Fill your bathtub with hot water, then mix one and a half cups of dried milk into the hot water. Add in your favorite bath salts, and sprinkle in rose petals. Then add you and your partner for some fun. ;). Rose petals represents love, while salt represents purifying, cleaning the negative out of your relationship. For added magic, add red or pink candles. Not only do they create a mood, but red corresponds with lust, and attraction and pink corresponds with love and affection.
Reveal secrets about your romantic past, present, and future…
Do a Tarot Spread
If your having problems in your relationship and don't know what to do, seek guidance from otherworldly spirits via your tarot cards. Tarot is a wonderful way to reflect and look at situations from a new angle. Start simple with a three card spread or go all out with a Celtic Cross.Offer to do a tarot spread for your partner. Not only will this get your lover into one of your interests, but they might reveal a problem that has been weighing on their mind they haven't been able to tell you about.
Sweet Treats
"The closest way to a person's heart is through their stomach," is an old saying for a reason, my friends! If you want to add a little spark into the heart of your lover, you don't have to go farther than your own kitchen. Cooking and baking is a form of magic, so create a tasty dessert baked with love and positive intention. Some perfect fall treats are apple pie or baked apples. Apples represent love and beauty while cinnamon represents love and attraction. While you're baking, think about how much you love your partner and all the nice aspects of your relationships to charge it with sweet vibrations. When you serve it, tell your honey it was made with love (and a dash of magic).
Pen a Spellbinding Poem
While I mentioned that I did not approve of non-consensual love spells, I said nothing of consensual love poems. Words are powerful and by writing down your feelings of love and desire and putting them into the world, then more love will be attracted back to you. Write a love poem for your partner and have them read it aloud. Not only will they be touched that you wrote them a poem, you will be attracting love and cementing your love together.
Outdoor Dates
There's something magical about being out in nature and connecting with roots of the world. Get out of the house and explore the world together. Go for a hike, have a fun beach day, or do some romantic star gazing. Just as long as you're connecting with nature and each other.
It's Written In the Stars
If you've been having some issues with your partner, like miscommunications or just not clicking as you were before, the answer might lie in your astrology charts. Do your whole astrology and numerology charts together; you might find that one or more of your signs aren't clicking together. By discovering your astrology chart you can identify different aspects of your partner's personality you may have missed and understand them and their love language better. Also, it's just a cool activity.
Meditate Together
With such busy lives and all of us glued to our phones and tablets, it's easy to get swept up in a million different things, losing sight of both your partner's needs and your own. Get grounded by meditating together. This is a great way to bond because you are both finding your center. If you can't find peace within yourself, how can you expect to find it in your relationship?
Read This Now: How to Avoid Date Night Disasters According to Your Sign
Massage Magic
If things have lost their charm in the bedroom, reconnect with a massage. Massages are magical not only because they feel good (which they do), but they are physical ways to manifest energy to create a connection between you and your lover. Grab some sweet smell body oil (preferable rose or cherry scented), light a few candles, play some music and give each other sensual massages and see where the night takes you.
Let Love Bloom
Giving flowers may be cliché love advice, but there's something so sweet and wholesome about giving and receiving flowers that melts this icy cold witch's heart every time. Flowers like gardenias, hyacinths, pansies, roses, and tulips make great gifts because they represent love and happiness. If you are one of those people who hate getting flowers because "they just die"—try planting flowers with your partner. Not only is this a fun hobby to bond you with your loved one, you'll have a physical representation of your love that will bloom year after year.
Ellen Ricks is a writer and fashion blogger who loves leopard print. Follow her on Instagram.
Photo: @crystalmariesing via Twenty20