Daily Horoscope for Wednesday, January 3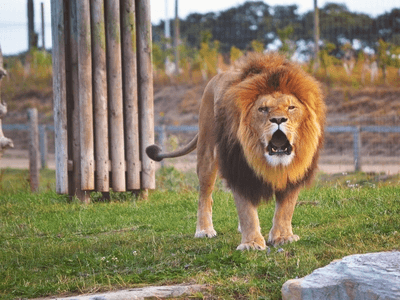 A Leo moon today gives you courage in your convictions, while a sextile between Venus and Neptune can encourage all signs to let their feelings be known—especially when it comes to romance. Today, it feels like a relief to get back to a routine, and you may find that January isn't as bad as you feared. Here, horoscopes for all star signs for Wednesday, January 3. 
Want 2018 to be the best year ever? Start prepping now with your 2018 horoscope!
Aries Daily Horoscope
Rams looking for love will be especially fortunate today. You're ready to stop being so picky, and may find the more you let go of a superficial checklist, the more someone exactly right for you will appear. Trust the universe! 
Taurus Daily Horoscope 
The moon in your communications sector makes it a great day to schedule phone calls or tricky conversations. You have the power of persuasion today, and may find that all you have to do is ask to get what you really want. Don't be shy; speak up!
Gemini Daily Horoscope      
Uranus pressures you to clean house when it comes to toxic people in your life. Instead of justifying your decision or protracting your conversation into a long breakup, just let go. Just stop engaging. You don't need an excuse to do what's right for you. 
Cancer Daily Horoscope
Relationships feel extra-serious, and you may feel more safe than you've ever been in a romantic relationship. It's okay to be vulnerable today. Seeing someone new? Drop the mask. Today is a day for truths; even white lies may be misunderstood and backfire. 
Leo Daily Horoscope
The moon gives you a jolt of adrenaline and courage.It's your world, hear you roar! Don't be afraid of the big, the bold, the passionate. One word of advice: Keep everything positive. When you do, you can't go wrong. 
Virgo Daily Horoscope
Focus on the positive, Virgo. You're in the middle of a stressful project, but even complaining to relieve tension can backfire. Far better to just #getcrapdone. There is a light at the end of the tunnel. 
Libra Daily Horoscope
You're feeling extra creative today, Libra. Let your creativity guide you through the day, and stop overthinking plans or desires. You do you today, and see where you end up. 
Scorpio Daily Horoscope
The moon at the top of your chart puts you in a #goals mood. You can accomplish what you want, but what you want to accomplish may surprise even you. Don't be afraid or shy away from quirky pursuits. Being regrammed by your favorite person is, in itself, a goal. Stop the self-judgment. 
Sagittarius Daily Horoscope
Adventurous Archers sometimes forget just how important home is to them, but today is a great day to settle close to home or commit to a home improvement project, which could make you feel more secure and happy. While adventures are great, you shouldn't feel like you're running away from anything. 
Capricorn Daily Horoscope
Neptune and Chiron crank up your charm. It's a great day for a first date or interview. You tend to shy away from spontaneity, but just say yes today. What's the worst that could happen? 
Aquarius Daily Horoscope 
Harmony is important to you today, and it might be time to bite the bullet and bring up a tricky topic with someone. You've been avoiding it, but it's not going away. You'll feel a lot more free when you can both move on.
Pisces Daily Horoscope
Your reputation is climbing, Pisces. All eyes are on you, and your professional sector is lighting up. You have a gift. You know it. And so do others. Don't let second guessing bring you down. 
Make 2018 count with your premium, exclusive horoscope!
Read yesterday's horoscope here.
Want more spirituality, mysticism, and advice for bringing your spirit to the next level of awesome? Follow us on Instagram.
Get Ready for the New Year With These Articles!
How Will Tomorrow's Cancer Super Moon Affect Your 2018?
The Best Self Help Books of 2017: Read These to Get on Track
9 Strategies That are Better than New Year's Resolutions
11 Questions Everyone Should Ask Themselves in the New Year
Need a Fresh Start to the New Year? Consider a Reiki Treatment