Daily Horoscope for Tuesday, April 3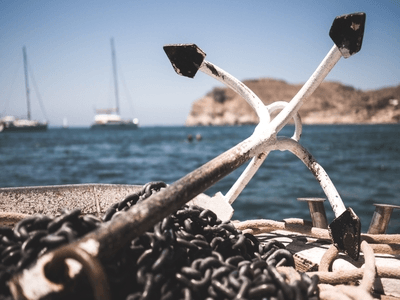 Hello, intensity. A void moon about to go into Sagittarius gives all signs a pause. In this lacuna, we all may battle some deep, dark emotions. Today may feel like a day of reckoning, and you may feel like you're under pressure, but unsure where that pressure is coming from and how best to deal with it. It's not so much a go with the flow day, but a stand still and feel your strength and anchor. You're stronger than you think. Here, daily horoscopes for all star signs for Tuesday, April 3. 
See the future. Know the future. Download your premium astrology report today. 
Aries Daily Horoscope
It's the little things today. The more you notice the things you love, the more you're able to deal with the big stuff, which may not be working out as smoothly as you had hoped. Pay attention to the way things are working in your life. The more grateful you are for the things you take for granted (hello, morning coffee!) the better your perspective to face the day. 
Taurus Daily Horoscope 
You're jumping through hoops, but things may be easier than you think, Bulls. The easiest way forward is a straight line; you may have gotten yourself tangled up in what-ifs and temporarily lost the path. 
Gemini Daily Horoscope      
A tie between the moon and Neptune is giving you new perspective, and you may feel like you're embarking on a new way forward, after spinning your wheels. Today truly can be the first day of the rest of your life, and your instincts are on point. You've gt this. 
Cancer Daily Horoscope
Today is a great day to work with others, but you may have to relinquish some control in favor of a more natural give and take. It's okay for other people to take the lead, and hands-off on the small things may be the best way to save your sanity. 
Leo Daily Horoscope
Pressure is off, but while it's tempting to go full "school's out," complete with shirking on responsibilities, finding a middle ground is good. Even if a big project is over, using this time can help you get up to speed on other things. Find that balance between work and play, and the win is yours. 
Virgo Daily Horoscope
Your dreams are giving you some key insights, so pay attention. It may be time to explore your subconscious a little deeper — meditation or yoga can be extremely helpful to tune into the inner, true you. 
Libra Daily Horoscope
You may be stressed about an issue swirling around you. Although you've kept quiet, the stars suggest speaking up, even if it's scary, is good for you and the situation. 
Scorpio Daily Horoscope
A tie between the moon and Neptune may suggest you approach a situation from a place of empathy. You may be feeling annoyed at a certain person in your life, but the more you see where they might be coming, the more you can approach the situation from a place of understanding and love, which could lead to a speedier resolution. 
Sagittarius Daily Horoscope
It's time to think outside the box, Sags. You may be dealing with a serious issue, and while the issue is major, approaching from a playful perspective may be the best way to figure out a new way to approach the problem. 
Capricorn Daily Horoscope
A pesky family issue may have come back up, but Venus can help you handle it with maturity and grace. The trick is to lean back and truly let the situation unfold, only reacting to what is in front of you, not the what-ifs of what could happen. 
Aquarius Daily Horoscope 
Today is a great day to allow your imagination to take the lead. Baths, showers — the more you're surrounded by water today, the more your inspiration can rise to the top. Seriously, get moving and don't worry about a routine — answers will come when you shake things up 
Pisces Daily Horoscope
The moon and Neptune crank up your imagination, and it's time to truly home in on how you can make these possibilities, well, possible. You have more power than you think you do, Pisces, but you may have to take the lead in speaking up, which may be uncomfortable. 
See the future. Know the future. Download your premium astrology report today. 
Read your weekly horoscope here. 
Read yesterday's horoscope here. 
Want more spirituality, mysticism, and advice for bringing your spirit to the next level of awesome? Follow us on Instagram.
Live a Stylish, Magical Life With Horoscope.com's Latest Articles:
Crystals Make Dreams Come True, But Not the Way You Think
The Crystal Based Beauty Product Your Sign Needs
Is There a Way to Break Up With Someone Based on Sign? Of Course There Is!
Have You Discovered These 4 Success Secrets In Your Own Life?
These Crystals Can Bring You Cash. Make this Money Manifestation Kit!