5 Celebrities That Out-Leo Leos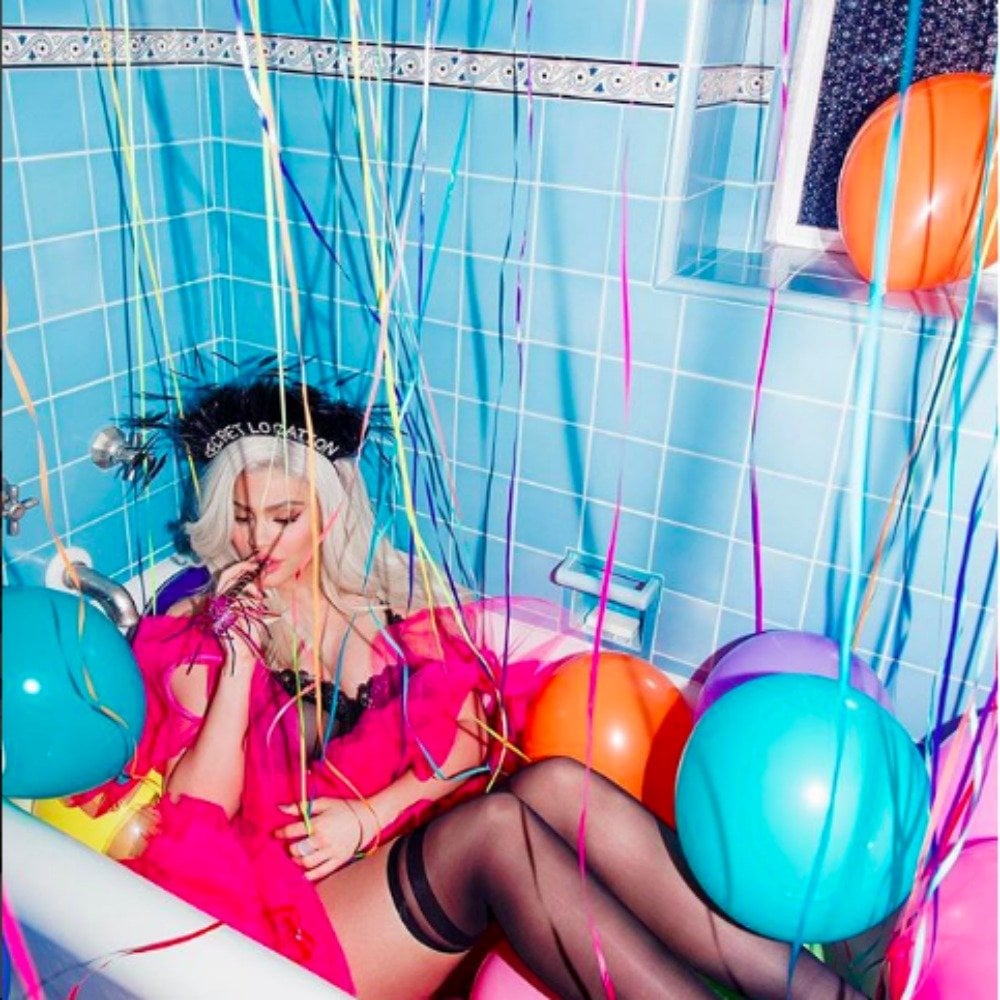 Always a favorite, Leo is a bold and alluring sign. Renown for their fun-loving nature and magnetic charisma, these summer babes are born between July 23 and August 22. If you have to ask if you're a Leo, you're probably not one, and if you have a loved one in your life who claims this fiery sign, it's most definitely someone you feel passionate about.
Read this now: Are the stars causing chaos? Learn how the planets affect you…
Despite their tendency to make you want to pull your hair out at times, they are undeniably lovable. And while we all have numerous signs in our astrological natal charts including rising signs, moon signs, and the like, Sun signs are widely recognized for they reflect our intrinsic nature and personality. It gives us our unique flavor, providing depth to our creativity, logic, and ego. And as with all sun signs, Leos possess a long list of favorable qualities, as well as a short list of negative ones. (Hey, it's not their fault.)
https://www.instagram.com/p/BhiA2q_AS_L/?hl=en&taken-by=kyliejenner
For Leo season, we are paying tribute to a handful of our favorite celebrities who are, quite simply, Leo AF. First Leo fact: They love to stand out. Take reality star phenom-turned-beauty-industry-mogul, Kylie Jenner. With a career that is basically upheld by her social media savvy and ability to hold a captive audience, Jenner has a following of 112 million (and growing everyday) on Instagram alone. She can basically lift an eyebrow and garner a million likes, but every now and then she ups the ante. Perfect example, her statement-fuschia hair she recently wore to Coachella sent the message that she wasn't just "a regular mom" but a cool one at that. Totally.
Read this now: I Partied With a Psychic and It Was the Best Thing Ever
https://www.instagram.com/p/1Om1ZdGuJT/?hl=en&taken-by=jlo
Next on our list is Jennifer Lopez, illustrating that Leos love—and need—the spotlight. With a career that now spans decades, this fiercely driven artist has brought entertainment to unscalable heights. She holds an arsenal of expressive talents like dancing, acting, and singing, and is a born performer. J. Lo was already well known before the Grammys in 2000, but the infamous green Versace dress she chose to wear that night cemented her in the psyche of anyone and everyone who had a pulse. Some even say that her wardrobe choice that night is the reason why Google images even exists. That's so Leo.
Next up is fun loving J. Law. Jennifer Lawrence is known in the entertainment industry for her mischievous and playful spirit. Often wickedly funny, this Leo-ness is prone to bursts of loud laughter and pranking fellow actors. In typical Leo fashion, on Oscar night 2014, Jennifer comically pretended to steal the award from fellow nominee Lupita Nyong'o. Even after her loss, she managed to steal the show. Leos are always ready to poke some fun, pull some laughs, and bring down the house, all without breaking a sweat.
https://www.instagram.com/p/Bf-qaQmF8IA/?hl=en&taken-by=chrishemsworth
While Leos are often stuck with a stigma of egotism, most people don't realize that one of their best qualities is generosity. Chris Hemsworth arrives on our Leo list to prove this point when he joined fellow protestors and stood with the people of Standing Rock in 2016. By fighting to protect sacred land and preserve its water supply, Chris showed that he is a true Leo with a lion's heart.
Read this now: 7 Real-Life Psychic Predictions That Were Accurate AF
https://www.instagram.com/p/Bl6KmOlglsk/?hl=en&taken-by=madonna
Finally on our list of over-the-top Leos is the Material Girl herself, showing just how self confident a Leo can be. With a penchant for shock and controversy, Madonna has delighted in sending the world into a tailspin with her antics for decades. Whether she's performing while hanging on a cross, kissing Britney Spears or writhing like a virgin on stage, Madonna reigns supreme as the epitome of how self-assured a Leo can be. Her vision has always been her priority and she has crafted her career without apology.
Read this now: Leo, Add These Tunes to Your Playlist
So here's to the Leos that embody this sign perfectly. It's while it's true that Leos can be arrogant and intolerant, stubborn and bossy, selfish and patronizing, their good qualities far outweigh their negative ones. When this energetic personality exits the room, everyone feels their absence. Every Leo has a burning-bright intensity that brings warmth and vibrancy to those around them, making it clear that the world is a stage, and it belongs to them.—By Jamie Richardson
Jamie Richardson is a tarot reader, mom, and online boutique owner in Denver, CO, specializing in ethical fashion, vintage goods, and tarot decks and readings. Find her @EmberandAura.
Photo by Brendan Forbes