An Energizing Ritual for the June 2018 Capricorn Full Moon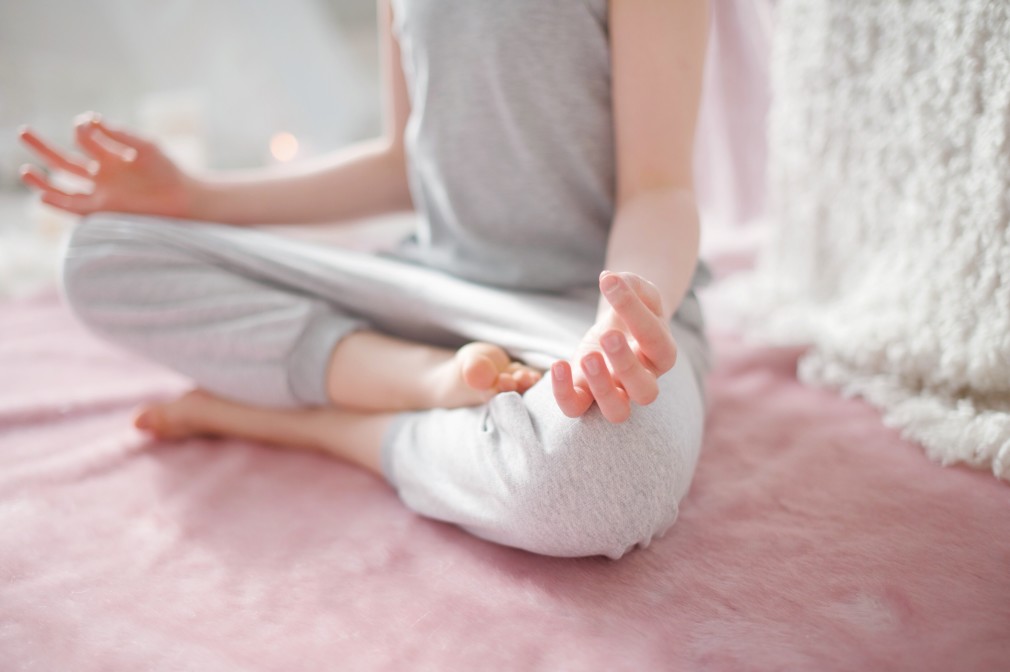 Jessica Alexandria, an astrologer, tarot card reader, and owner of Behati Life apothecary, understands the planets and knows how to make them work for you. Find more of her wisdom on Instagram @BehatiLife. 
On June 28th, 2018, at 12:53 am EST the sky will glow with the light of the Capricorn full moon also known as the Strawberry Moon.
Capricorn's main concern is to build what is real and lasting, and this June full moon will work to highlight your commitments and growth that have been happening for the last four months, and for some, even longer! You will be asked to examine your career goals, your health and vibrancy, relationships, and anything that you could envision to be part of your life for the long haul.
How does the Moon affect you? 
Saturn (planet of structure and stability) naturally rules Capricorn and has been in retrograde in our skies since April 17th, 2018. During this time he (I use the word "He" because it is a masculine planet) worked to single-handedly smash and dismantle anything within your life that he knows is not worth your time, attention, and effort.
I have guided you to stay open and flexible. To not fight his iron fist as it would only create more pain and suffering to refuse to let go of what he was working so hard to build and rebuild. Saturn is too powerful to fight. He will simply brush you aside and continue to demolish and restructure. This process may not seem beneficial at first but is always for the greater good. Often, our eyes cannot see what the future holds for us clearly, so it is the planets' job to point us in the right direction and light the way.
Read this now: Why You're Reading Your Horoscope ALL Wrong
In Capricorn, this full Strawberry moon, Saturn sits directly on top of the moon which can create a certain level of seriousness in our emotions. And while full Moons tend to heighten our emotions, with the Sun sitting directly opposite both the Moon and Saturn in soft and sensitive Cancer, what is revealed to us in the days around and on the June full moon can touch our heart. Maybe you have to say 'goodbye' to someone that you love, maybe a chapter ends for you in some way, or maybe you are feeling the pull of your heart's desires. I see and feel the need for gentleness, compassion for yourself and others, and the need to follow your intuition and trust the next steps you need to take.
But it's not all heaviness that I see. Many will have the chance to make profound and lasting connections and will work hard to cement that bond. This could be work-related or personal. And with Saturn in the mix, there's a chance for even past lovers (because Saturn has been retrograde, bringing the old back up to the forefront) to renew or speak of the love and magic that they feel for each other. There's also the chance for people to finally commit to a healthier lifestyle and make personal improvements that require a serious level of commitment and focus.
Read this now: The One Magical Habit That Can Change Your Life
If there are things that you need to get off of your chest, Mercury and Uranus will help you release your fear and express what is sitting on your heart. While Venus and Jupiter have a hard time holding back so they help swing the gates open with opportunity for what you love and want!
JUNE 2018 FULL MOON MAGICK
Burn some sage to clear your sacred space and sit comfortably crossed legged, on a mat or pillow on the ground. Take a few deep cleansing breaths and enter into a calm 20-minute meditation allowing your thoughts to erase as much as you can.
At the end of the 20-minute meditation ask your higher Self what is the greatest vision that it sees for your life. Ask for details or clarification as needed while understanding that your Higher Self may want to keep some pieces of the journey a mystery.
At the end of the meditation, write down all of what you have seen and felt. At the bottom, draw a line dividing what you saw from what else you would want and then write down additional gifts that you would like to see manifest into your life. These pieces are also an important part of your heart's desires and to share them with the universe is another act of faith and connection!
When you are finished, fold the paper in half by bringing the top of the paper towards you. This will help bring the energy of your visions to you. Fold the paper until it can be sealed into an envelope. Keep the envelope somewhere where you can see it (without it being obvious) as a reminder of what is coming into your life and keep your faith high and strong. When you see the envelope say these words, "I open up to what blessings and miracles the Universe has for me! I am ready to share my gifts and light with the world! I step forward with faith, light, and love!" —By Jessica Alexandria
Jessica Alexandria is the creator of BehatiLife, an online apothecary selling custom, handcrafted magical blends. Jessica is available for tarot and astrology readings, and also runs an online Tarot school. Find her on Instagram.

Photo: @lelia_milaya via Twenty20