The One Magical Habit That Can Change Your Life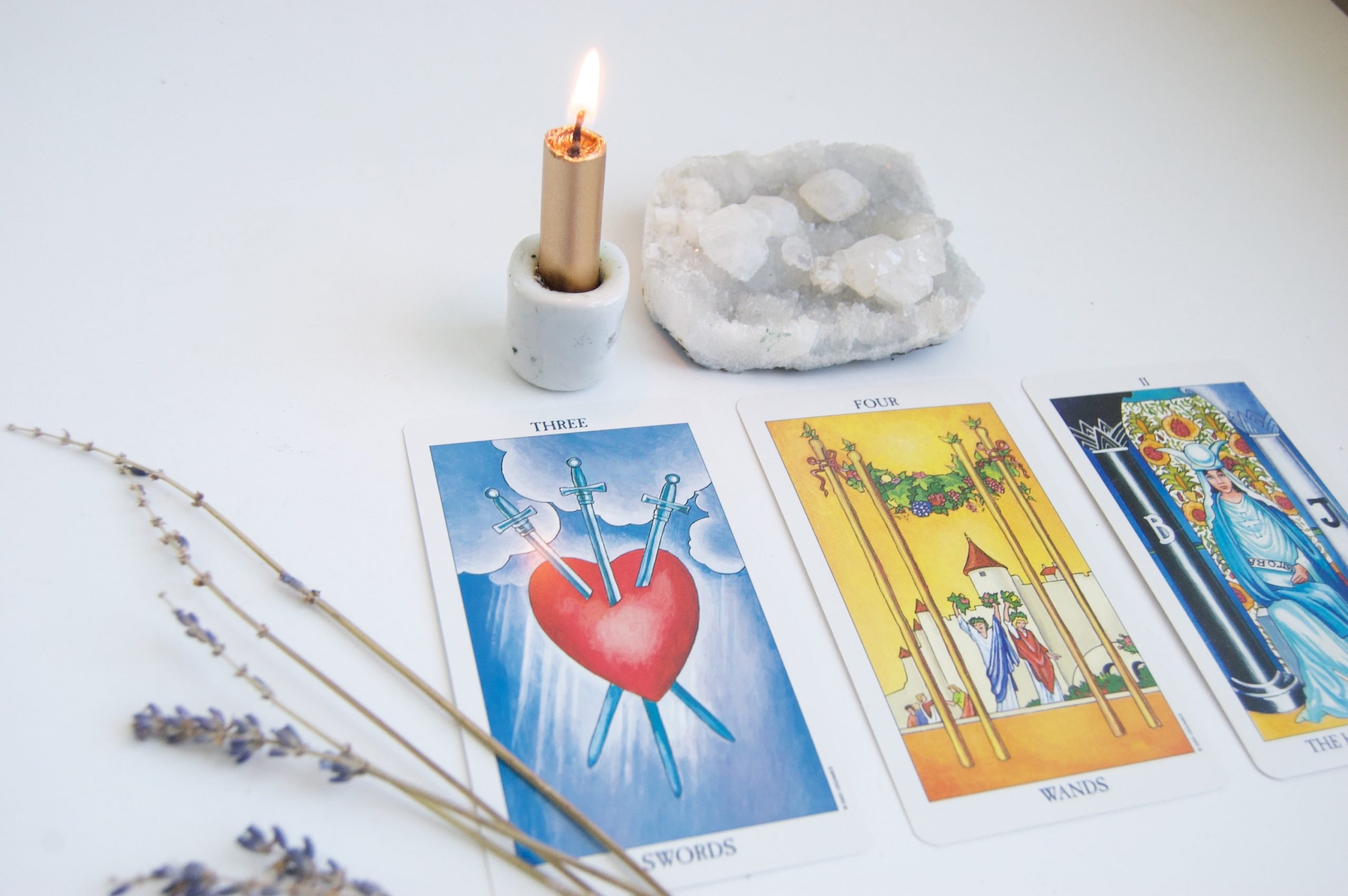 Jamie Richardson specializes in tarot decks and readings. Find her @EmberandAura
Every morning you prepare to meet a new day. The Earth has completed another rotation; the moon falls into deeper shadow; the seasons change.
Are your days slipping into a lackluster pattern? Monotony can be both comforting and mundane. But how do we know that our lives matter? How do we connect with our individual purpose? How do prevent ourselves from fading into complacency? The answer is by crafting personal rituals that evoke our highest self.
Ritual is often disguised in the most ordinary of activities: brewing your coffee, making your bed, and brushing your teeth. Each of these daily exercises is performed to bring forth a desired result—to make you feel secure, revived, orderly, and refreshed. Just as you maintain your outer world through these familiar routines, you can likewise cultivate inner balance through a daily Tarot reading.
The art of Tarot reading is an illuminating and grounding way to begin each day. With the help of its steadfast characters and suits, Tarot cuts through the preconceived notions of our overly rational minds and illustrates our life's path in the ancient language of symbols. Whether a deck is used purely on its own, or as a supplemental tool with one's own dreams or journaling, over time tarot becomes a trusted guide and companion.
There are numerous ways to allow a Tarot reading to become a daily spiritual practice. Study various Tarot spreads and take note of which ones most resonate with you. Always conduct your ritual in a special space you have reserved for quiet reflection and invoking sacred energy. This can simply be a windowsill or corner with a few special objects that hold special meaning to you—a crystal, a stone, a feather, an image of a deity, photos of lost loved ones, or even a dried flower from a memorable day.
Once you are ready to begin, your personal ritual might look something like this: Light a candle and request the presence of the Divine. Acknowledge with gratitude the rising sun and the chance to start anew. Ask for protection around yourself and those you love. If you journal (which I highly recommend), take a few minutes to let your thoughts and dreams flow onto your pages. Now, open yourself to Divine presence and shuffle your deck. As you shuffle the cards, ask to be shown two cards: One card that depicts any obstacle you might face today and one card to show what solution may be used to overcome it. This is your lesson from above; this is today's theme. Meditate on the images and let them rest on your altar throughout your day, if you wish. Continue to journal your first impressions from the cards and possible ways they may guide you today. Thank the Divine for Her guidance and also pray for wisdom and intuition to accompany you as you face your day. Close the practice with gratitude and blow out the candle.
Read this now: My Mom's an Actual Astrologer and Here's What It's Really Like
Observing this simple rite on a regular basis will establish a beautiful rhythm to your days. Don't be surprised if the Tarot cards repeat themselves until you have mastered a particular lesson, or if they seem to take on a lifelike energy of their own. You will find that the wisdom of the cards is just a reflection of your own, always ready to assist you on your journey, always making magic out of the mundane. —Jamie Richardson
Jamie Richardson is a tarot reader, mom, and online boutique owner in Denver, CO, specializing in ethical fashion, vintage goods, and tarot decks and readings. Find her @EmberandAura.