The Best Halloween Costume for Your Zodiac Sign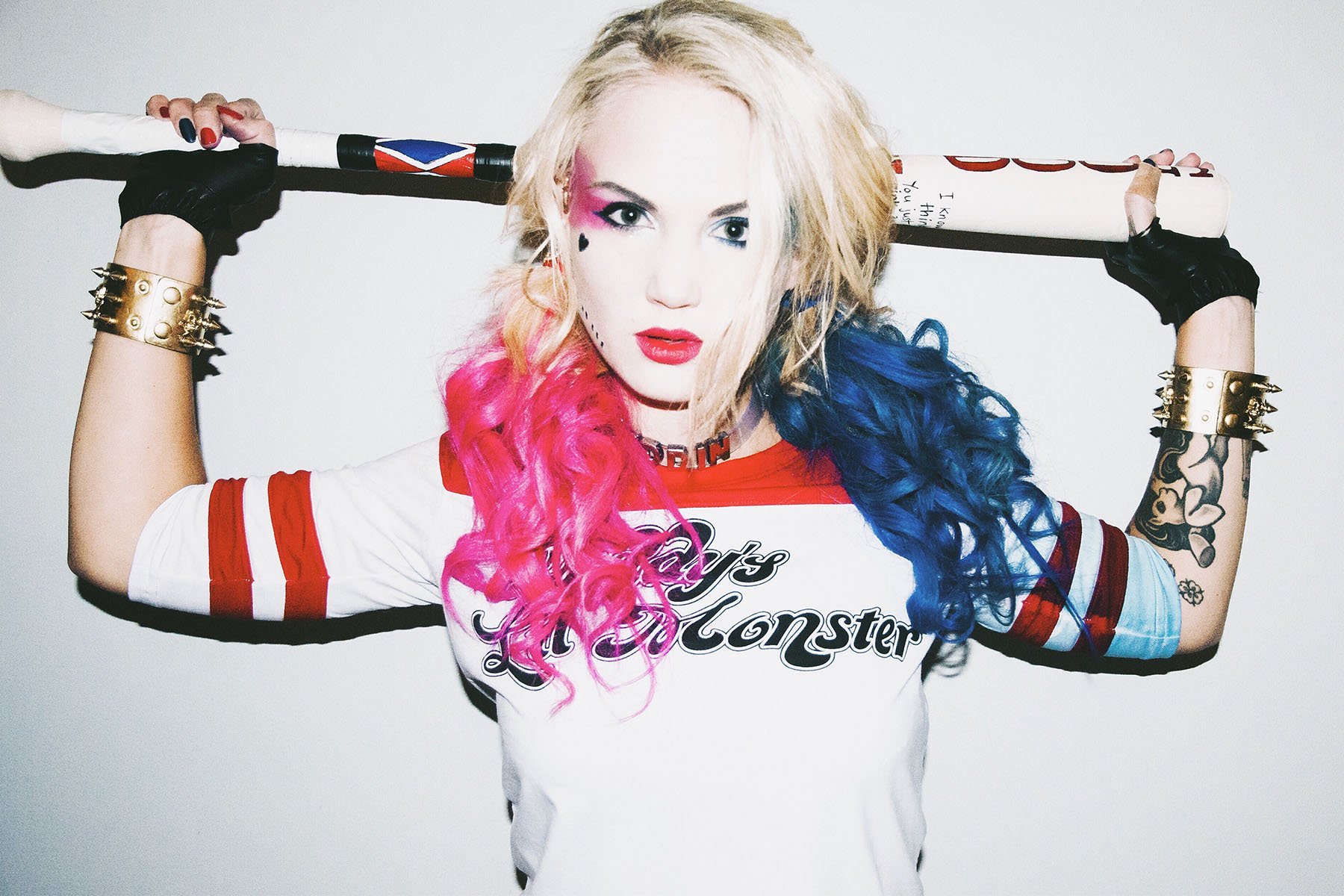 There's a chill in the air, and it's not just the autumn breeze. Something wicked this way comes—it's Halloween, my spooky ones!
This witchy time of the year is one of magic, decorations, spells, rituals, and tons of fun. But what are you going to wear? If you're having trouble deciding on a costume, your zodiac sign can help. It's written in the stars after all.
Aries—Captain Marvel, Rockford Peach Player, or Duke Caboom
https://www.instagram.com/p/B1KRHseDQuf/
Captain Marvel
Captain Marvel Costume, $54.99
As an action-loving sign, you enjoy a good superhero movie, and Captain Marvel is no exception.  You are passionate, powerful, and strong—just like Carol Danvers. Plus, you can rock a body suit like nobody's business. Suit up and save Halloween with your super cool costume.  
Rockford Peaches Player
Rockford Peaches Costume, $49.99
The popular 1992 sports movie, A League of Their Own is coming back into popularity this year, making it one of the hottest Halloween costumes. As an athletic, competitive sign, you relate to Dottie Hinson and can't want to step up to bat this Halloween. 
Duke Caboom
Duke Caboom Toy Story Costume, $74.99
You love a good thrill, Aries. In fact, if given the choice, you would totally become a stunt man. However, dressing up like one is the next best thing—and the next best thing to become Keanu Reeves.
Taurus—Flapper, Flo from Progressive, or a King or Queen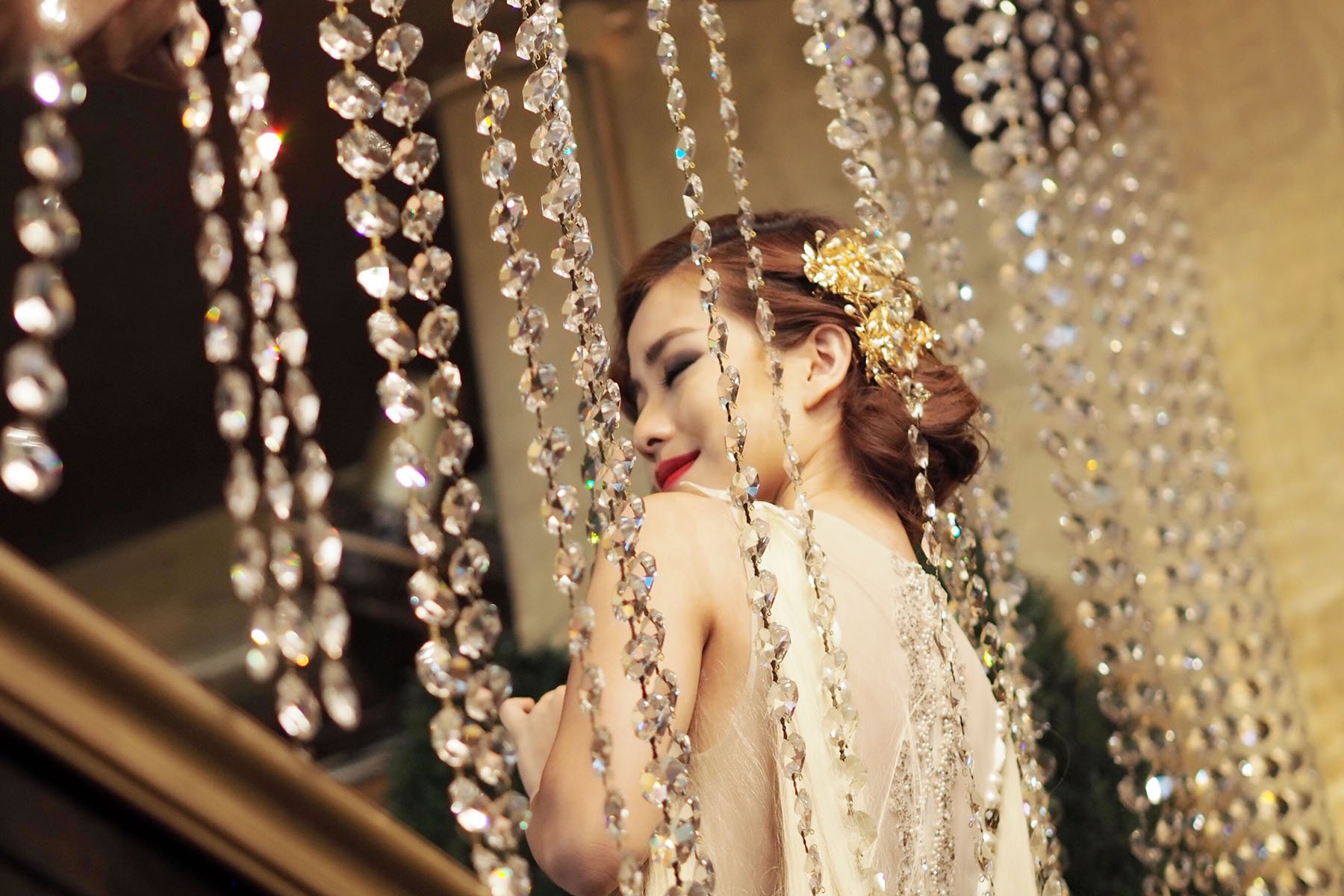 Flapper
Swanky Flapper Costume, $44.99
The '20s are just around the corner and you're ready to party! You are a little old fashion, so you love to dress in vintage clothing and live it up like an old sport. As a lover of luxury, you're right at home in this time period of glamor and taste.
 Flo from Progressive
Flo from Progressive Costume, $39.99
Like Flo, you are straightforward and persistent, willing to do whatever it takes to get what you want, you also like saving people (and yourself) money. You are sure to be a hit at your next party with this one.
A King or Queen
Storybook King Costume, $59.99; Storybook Queen Costume, $59.99
Let's be honest, Taurus, you think you're kind of royal. You are strong-minded, unyielding to change, and love luxury. While you can rule the world, you can conquer the Halloween party in style. 
Gemini—Circus Ringmaster, Beetlejuice, or Devil + Angel
https://www.instagram.com/p/BoNY4YlFD92/
Circus Ringmaster
Circus Ringmaster Costume, $69.99
You love to be the center of attention and put on a show, which is why a circus ringmaster is a perfect costume for you. Your charming personality and your rocking legs will sure to be the showstopper at your next Halloween party. Ask the DJ to put on The Greatest Showman soundtrack.
Beetlejuice 
Beetlejuice Costume, $35.99
A Halloween movie staple and a smash hit musical on Broadway, Beetlejuice is taking over Halloween (and possibly your house, if you're not careful). Like Betelgeuse, you are a charming, free-spirit whose mischievous nature sometimes gets you into trouble. Be prepared to perform some bio-exorcism if your party guests stay for too long. If you want to DIY your Beetlejuice costume, try picking out some of these clothing items. 
Devil + Angel
Devil + Angel Costume, $29.99
As the sign of the Twin, you have a little bit of a devil and angel in you, Gemini. Bring out your sweet and sassy side this Halloween with this split costume of devil and angel.
Cancer—Bat, Ninja, or Ariana Grande
https://www.instagram.com/p/Ba0PRSSAAUy/
Cozy Bat
Cozy Bat Costume, $29.70
As the animal lover of the signs, you'd love to dress up as any Halloween-y creature. This batty costume adds a touch of Halloween fun without being too scary!
Deadly Ninja
Deadly Ninja Costume, $24.99
You, sweet, nurturing Cancer, many be underestimated. However, you can actually be quite deadly because no one ever sees you coming. Dress up as  a ninja and surprise everyone with your sexy moves and killer skills.  
Ariana Grande
As a Cancer herself, Ariana is a perfect embodiment of this sweet, sensitive, and sensual sign. The best part is, homey Cancer doesn't have to give up comfort to look cute. Plus, most of her outfits are super DIY! 
Leo—Princess Jasmine, Daenerys Taragaryen, or Simba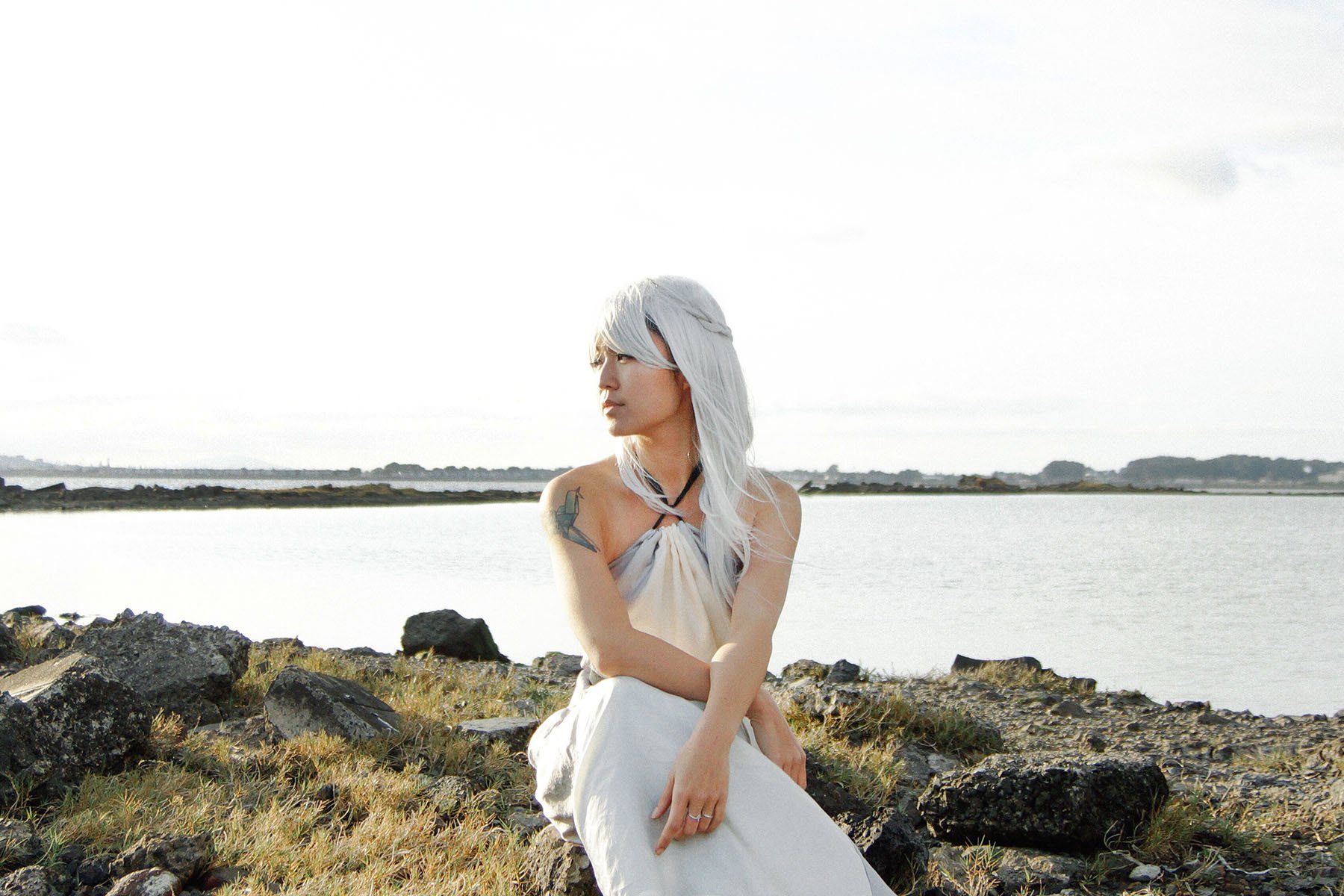 Courtesy of Twenty20
Princess Jasmine
Princess Jasmine Costume, $59.99
Relive your childhood favorite but going as the ultimate Leo Princess, Jasmine. You know you're not a prize to be won, but you might win the costume contest. It's a whole new world this Halloween.
Daenerys Targaryen  
Daenerys Targaryen Costume, $220
No matter how you felt about the Game of Throne's season finale, Daenerys Targaryen is still your queen and you'll pledge loyalty to her at your next Halloween party (which will hopefully go better than the GoT finale). 
Simba (The Lion King)
Simba, $50.59
We would be remiss if we did not go after the low hanging fruit that is putting Simba on our list of Leo costumes—he is a lion, after all. And much like your average Leo, he just can't want to be King. Your motto this Halloween is Hakuna Matata. If you want a cozier, unisex version of this costume, click here.
Virgo—Spiderman, a Suffragette, or a Goddess
https://www.instagram.com/p/Bwkvg9zFH_P/
Spiderman
Spiderman Costume, $49.50
Peter Parker is very much a Virgo, he's a methodical type who loves helping others for the greater good. Become your friendly, neighborhood spiderman this Halloween and help others have a great time!
A Suffragette 
Suffragette Costume, $33.74
This year marks the 100th anniversary of women's right to vote, and you're not going to let anyone forget it. You are a modest type, so this full sleeve, long skirt costume is right up your alley. As a social-justice orientated sign, we wouldn't put it past you to hand out voter registration forms to the adults while you're handing out candy to the kiddos.  
Greek Goddess
Greek Goddess, $29.99
If you do want to show a little skin this Halloween (we won't judge you), this Roman Goddess costume is calling your name. According to Greek mythology, Virgo was originally known as Astraea, the Goddess of Innocence and Purity, the last God to leave Earth when Pandora opened her box of misfortune. When Astraea finally left Earth, she became the constellation, Virgo. 
Libra—PB&J Couple, Wonder Woman, a Bob Ross Painting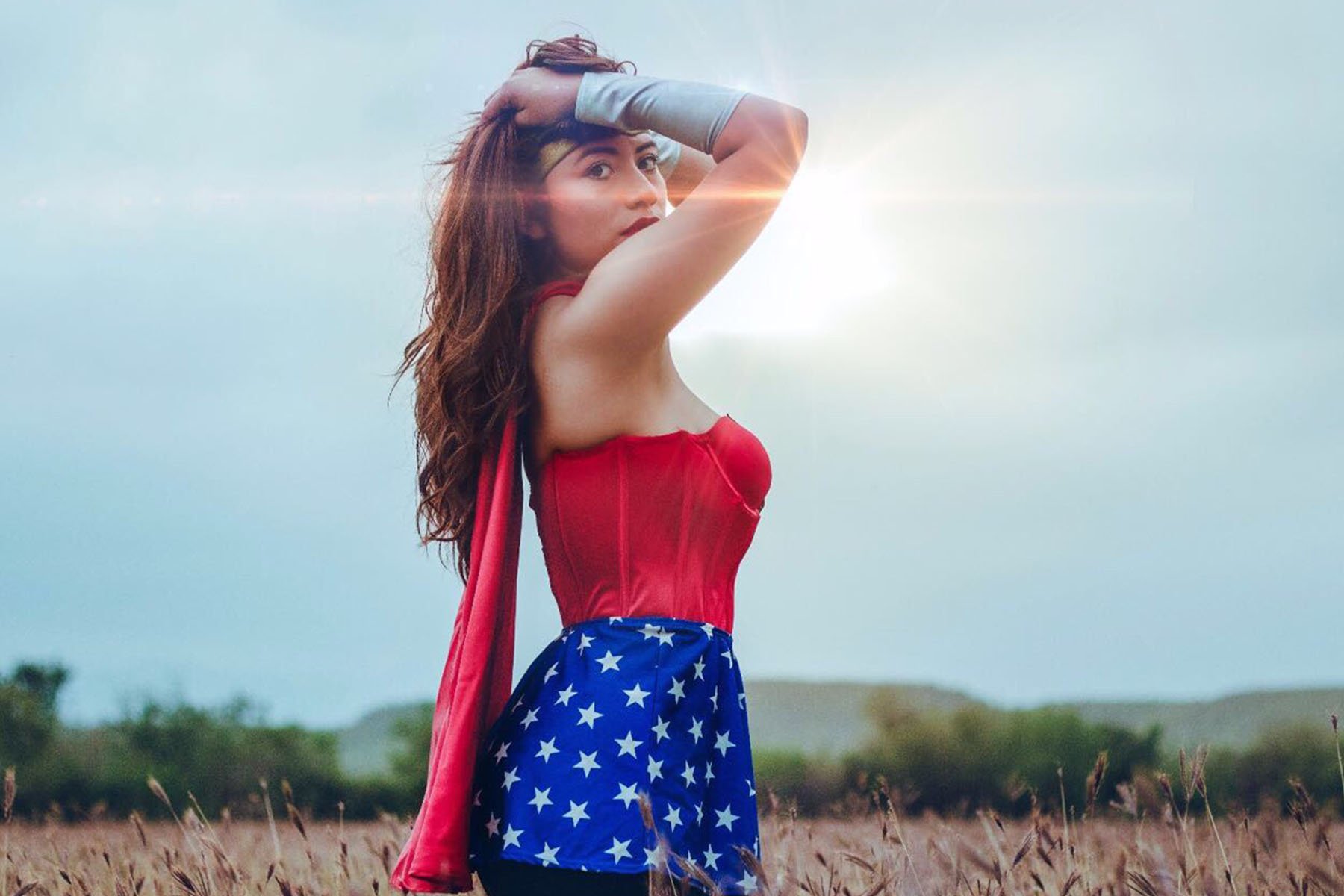 PB& J Couple Costume
PB&J Couple Costume, $33.39
Libra is the sign of partnership, so you would absolutely be apart of a couple costumes. Whether it's with your BFF or your significant other one thing is for sure, everyone is going to be super jelly of how cute you look.
Wonder Woman
Wonder Woman, $49.99
As the sign of the scales, you relate to Wonder Woman who values truth, justice, and fairness. Use your lasso of truth to find out who ate the last of your Halloween candy.
A Bob Ross Painting
A Bob Ross Painting, $33.92
As an artistic sign who loves pretty things, Bob Ross is your jam. Head to your Halloween party looking like a happy little tree and show everyone that you are a work of art.
Scorpio—Sabrina Spellman, Annabelle, Spanish Pirate, Skeleton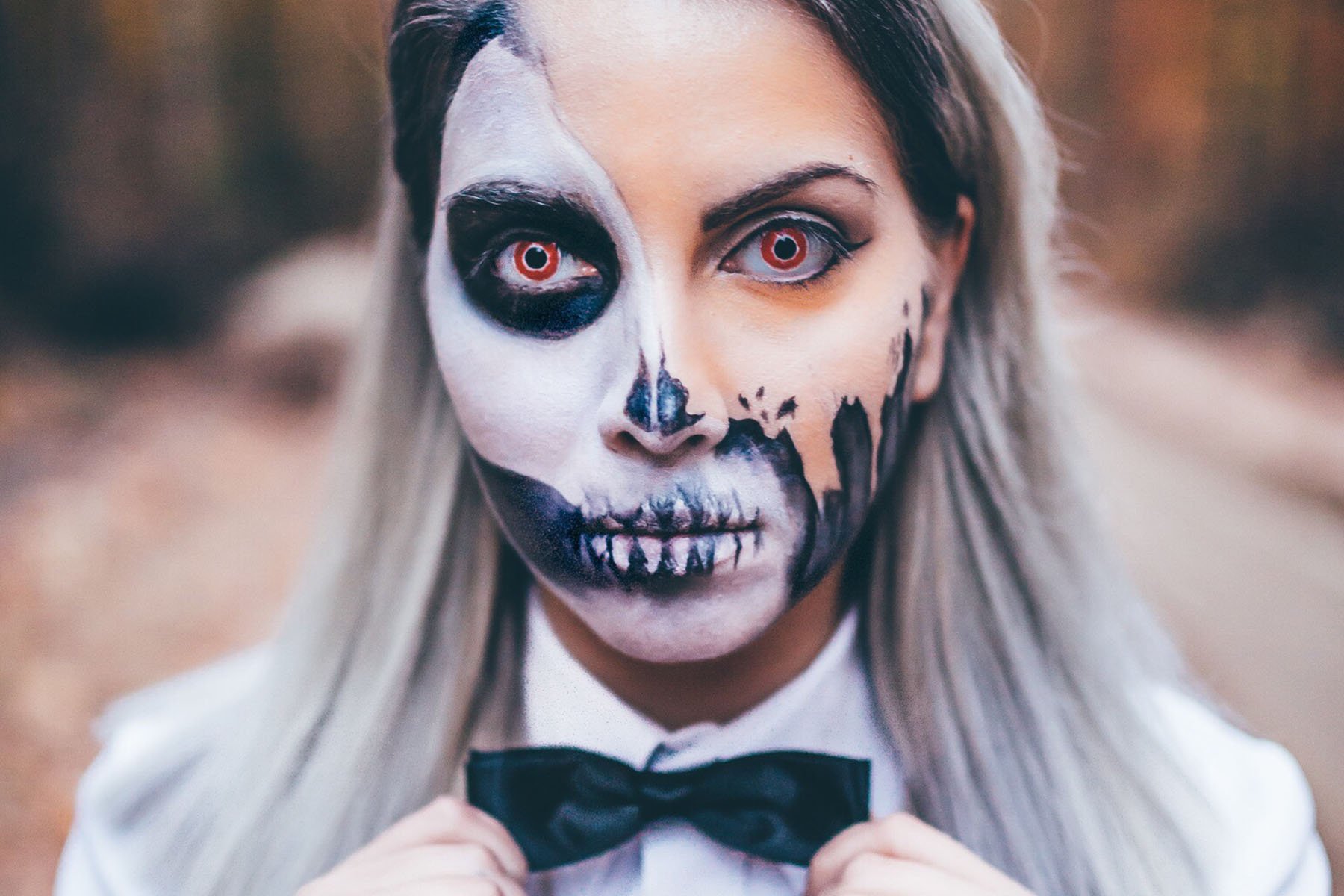 Sabrina Spellman
Sabrina Spellman Costume, $39.99
As one of the most mystical signs, you enjoy all things magic. You're obsessed with The Chilling Adventures of Sabrina the Teenage Witch for its spooky setting and dark humor. So put on your red dress and get ready to cast your seductive spells.
Annabelle
Annabelle Costume, $18.85
You love a good scare, Scorpio, especially if you're the one doing the scaring. This Annabelle costume (also known as possessed doll costume) will sure to give your friends a spook or two—and it's comfy enough for you to party all night in.
Spanish Pirate
Spanish Pirate Costume, $30.87
As a water sign, you'd love to set sail on the high sea for adventure, fun, and treasure. Which is why you can absolutely rock this sexy pirate costumes. Beware, whoever tries to touch your booty will walk the plank. If you are looking for a male version of this costume, click here.
Skeleton
You're into anything creepy. This costume is creepy, yet traditional.
Read Me: 20 Life-Hacks For the Modern Boss Witch
Sagittarius—Bo Peep, Pennywise, or Carmen San Diego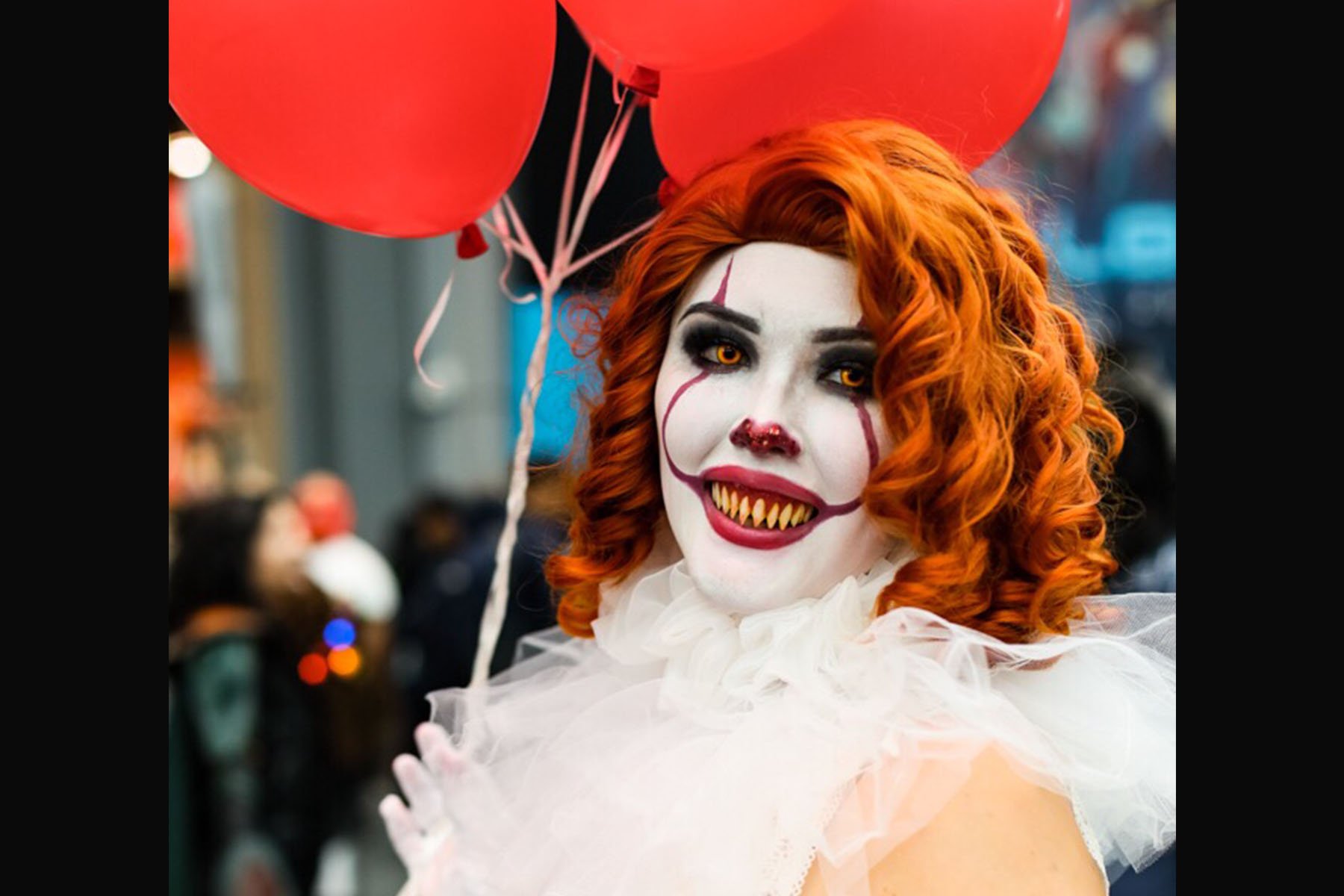 Bo Peep
Bo Peep Costume, $49.99
Like most 90's kids, you probably saw Toy Story 4, in theaters this summer and fell back in love with Bo Peep, who moved from Woody's love interest to a hero in her own right. Like you, Bo Peep is strong, independent, and well-traveled. Plus, that cool cape!
Pennywise
Pennywise Costume, $49.99
Sure, you may not be a psychotic clown who lures children to their death, but like Pennywise, you do use humor to cope with a lot of issues. You also like a good spine-chiller which this frightening realistic costume is sure to provide. For a "scarier" version of this costume, click here.
Carmen Sandiego
Carmen Sandiego, $49.99
As the traveler of the zodiac Sagittarius, you relate to Carmen's jet-set lifestyle. After all, how many of your friends have wondered where in the world are you, went they see your latest travel Instagram.
Capricorn—Rey, Zombie Bride, or Gangster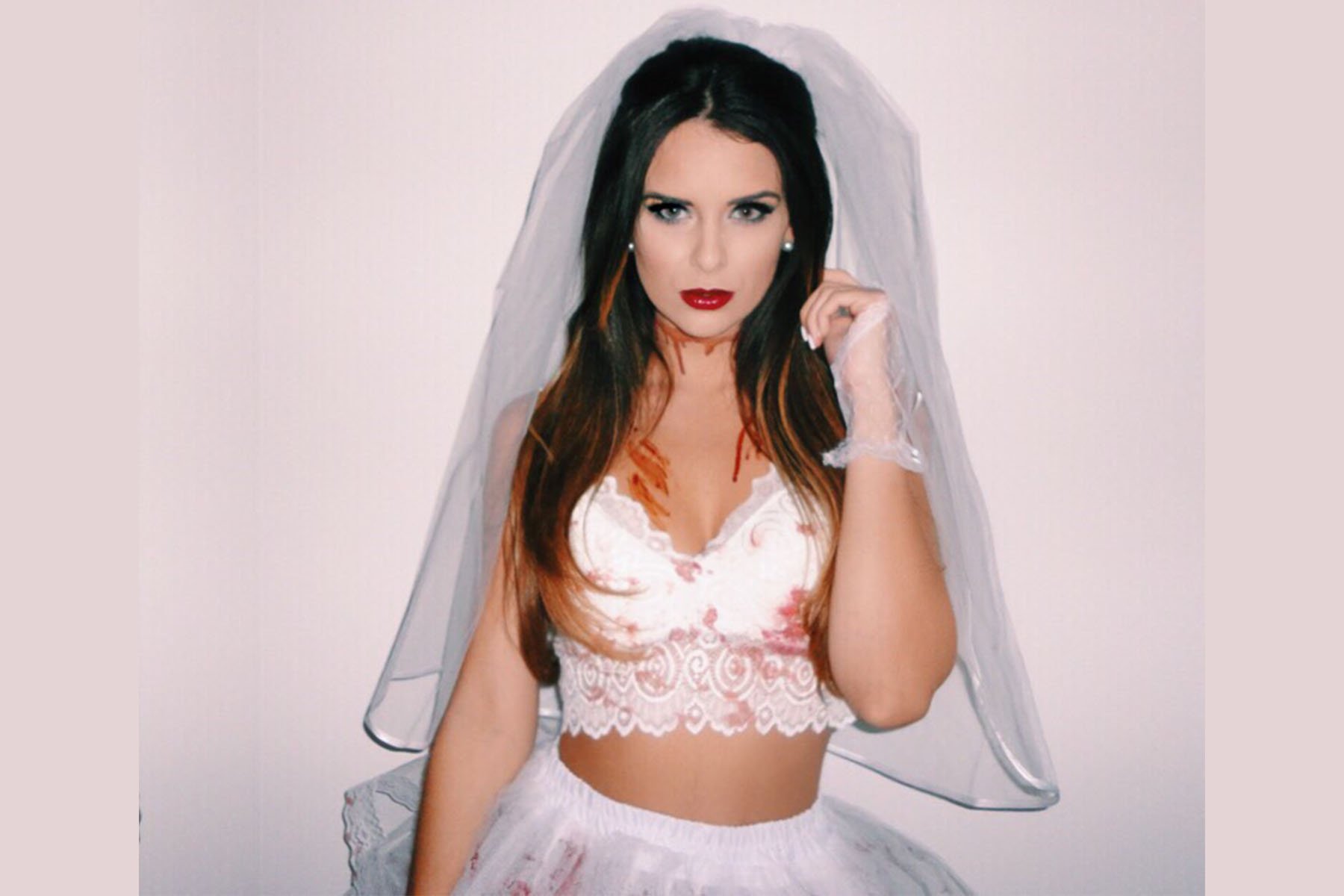 Rey
Rey, $29.99
As we eagerly away for the next Star Wars movie in December, get in the spirit by dressing up as your favorite heroine, Rey. Like Rey, you are hardworking, motivated, and look great in earth tones.
Zombie Bride
White Lace V Neckline Crop, $5.95; White Ballet Skirt, $11.93
Grab a lacy crop top, a white tutu, knee high white socks, and throw on some heels and you're one sexy zombie bride. Well, after you add the blood and grey eyeshadow, of course. Being one of more ~focused~ signs of the zodiac, you're most likely to run yourself into the ground. Become a zombie IRL is kinda your M.O. At least this time, you'll look good doing it. 
Gangster Mama
Gangster Mama Costume, $49.79
Okay, let's be honest, Capricorn, you'll most likely forget about Halloween until the day before because you're so busy with work. Being so career-focused though, you're probably a boss at what you do. Channel that #ladyboss lady energy into this sweet gangster costume. 
Aquarius—Scoops Ahoy Scooper, Harley Quinn, or Unicorn Rider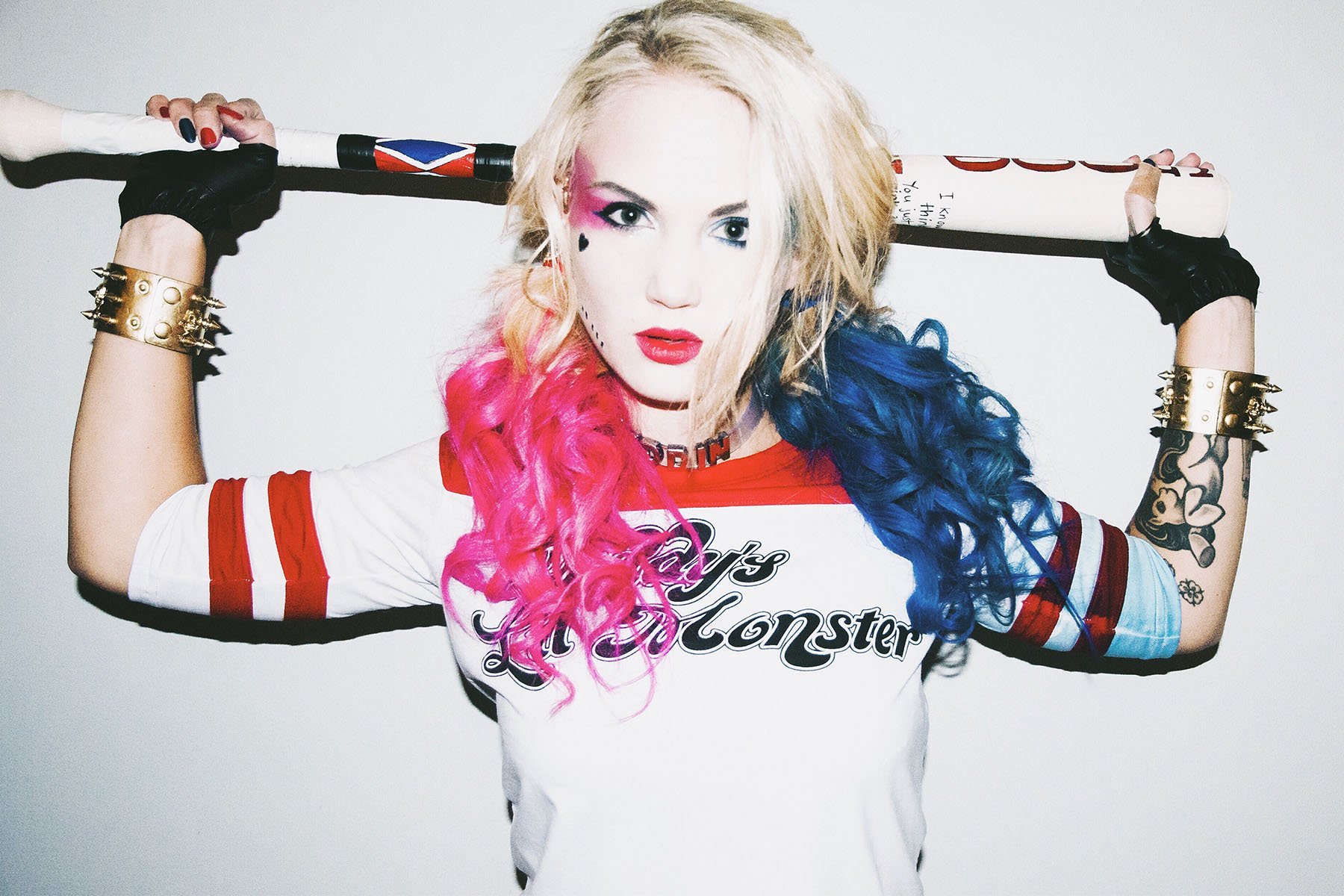 Scoops Ahoy Scooper
Scoops Ahoy Scooper Costume, $49.99
As a lover of all things upside down, you adore Stranger Things. Instead of dressing up like Eleven for the third Halloween in a row, dress up in a Scoops Ahoy costume and give a nod to your favorite ice cream scoopers. Plus, you'll look so cute as you fight monsters. 
Harley Quinn
Harley Quinn Costume, $31.99
Being an Aquarius means being a little off your rocker, just like your fav psycho heroine, Harley Quinn.
Unicorn Rider
Unicorn Rider, $29.99
As a unique individual, you would never show up as the third vampire at any party. No, you want to make an entrance as the person riding in on a unicorn. People won't forget your cool costume and it'll fulfill your fantasy of riding a unicorn.
Pisces—Little Red Riding Hood, Ariel, or a Unicorn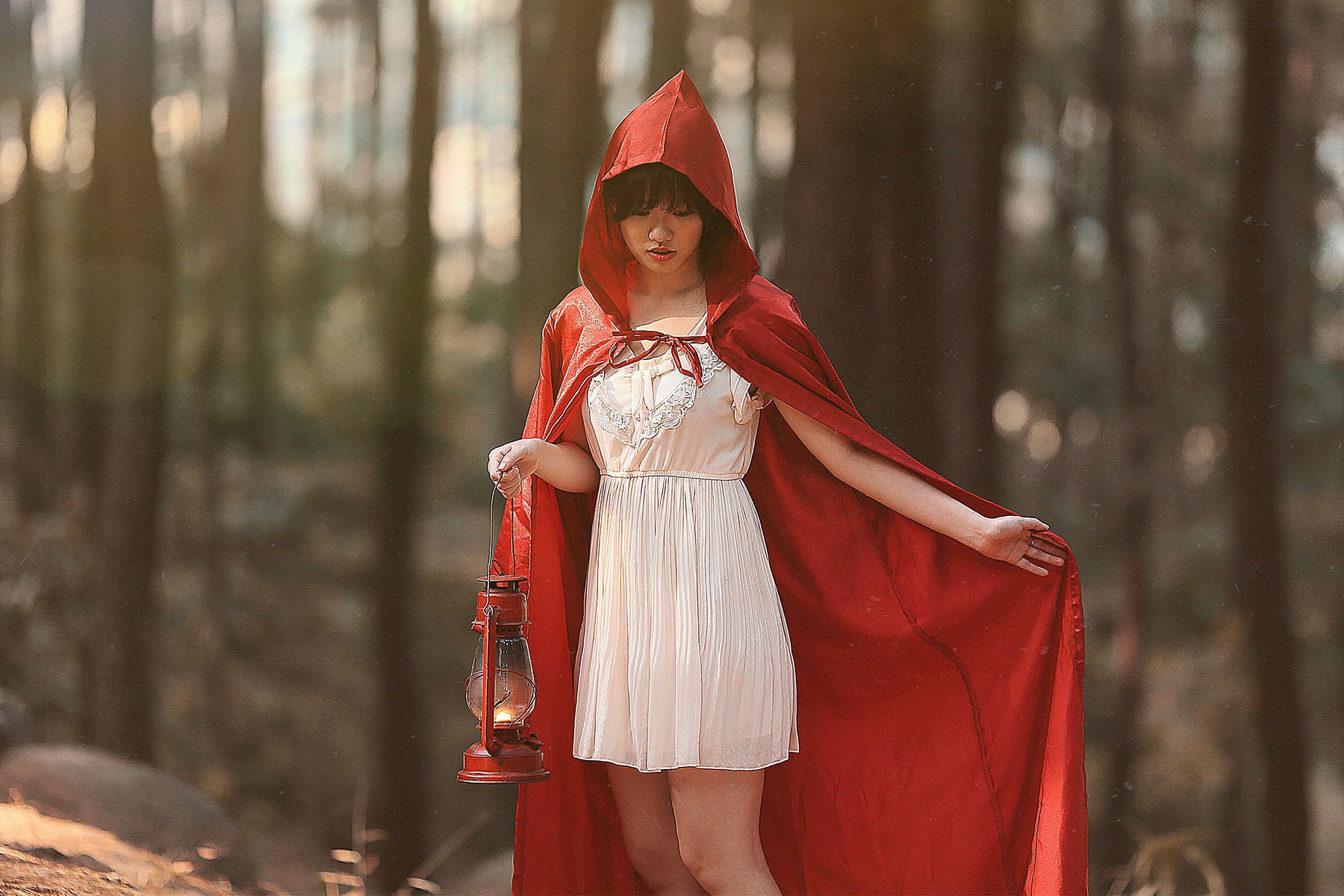 Courtesy of Twenty20
Little Red Riding Hood 
Little Red Riding Hood Costume, $27.49
You love fairy tales, Pisces, so reenact a classic this Halloween by going as Little Red Riding Hood. Like you, this costume is both sexy and magically sweet. You'll defiantly get tones of treats to put in your basket if the big bad wolf doesn't get you first!
Ariel
Ariel Costume, $50.99
As as a water sign, you sometimes wish you could be a mermaid and leave the messy human world behind. You adore Ariel because you are both hopeless romantics, dreamers, and sometimes lose your voice when you need to speak up. While you can't live under the sea, you can rock this cool costume.
Unicorn
Unicorn Costume, $29.99
As a lover of all things fantasy, you'd love to escape into a magic world. While you can't live in fantasy, you can dress like something magical. Like a unicorn, you are sweet, sensitivity, and rare. If you want a "sexier" version of this costume, click here. 
Lead photo courtesy of Twenty20