Speak Your Truth! A Full Moon Spell to Fulfill Your Dreams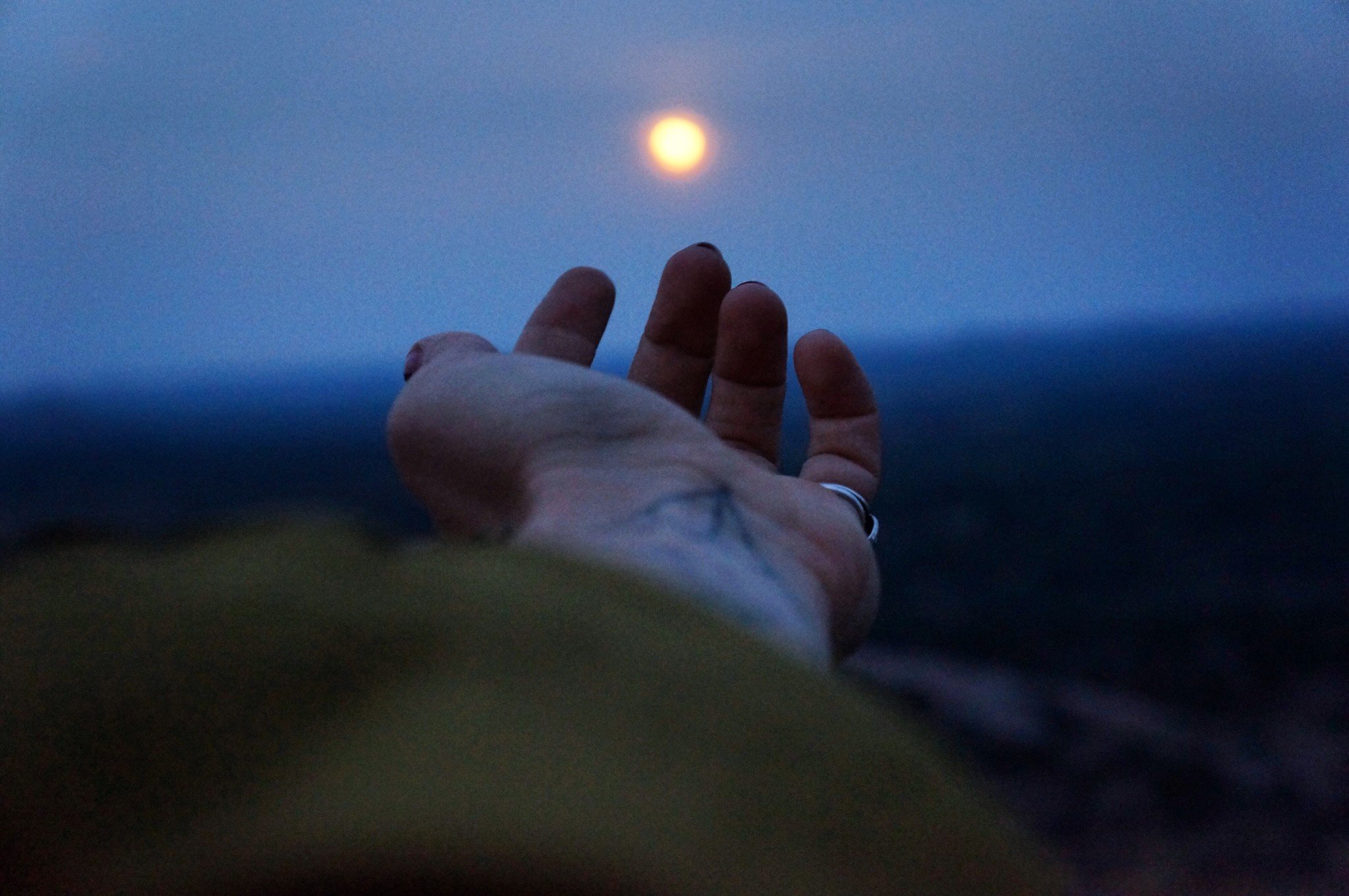 On August 26th, 2018 at 4:56 a.m. PST there will be a full moon in the sign of Pisces, the sign of dreamers and visionaries! This August 2018 full moon is also called the Sturgeon moon because of the amount of Sturgeon fish that were abundantly caught during this moon time and cycle, and the perfect representation of the abundance that can fill your life if you choose to keep your 'fishing net' open! Let me explain.
Pisces works with the unknown and the unexplainable. For you, this means mostly your intuition and connection to the Divine and your calling through your heart. This full moon will work to link you with your greatest vision and dream that would come from the desires of your heart! Painters feel the urge to paint, singers will sing their best songs, and lovers will love and see life in pink!
Get personal guidance in love, money and more for the next 12 months.
As moon in Pisces rules your dreams, sun sitting directly opposite in the sign of Virgo will help to gift you with the tools and resources you will need to make that dream come to life. That's the beautiful relationship shared between Virgo and Pisces — they pair both of their strengths and weaknesses together to make the impossible possible on your behalf. Pisces can see how magical life can truly get while Virgo hears and believes in Pisces' dream and will do what needs to be done to build it into reality!
Pisces reminds you that there is a vision within you that is connected to a higher power — the Divine. It initially may seem out of touch with reality but this is simply a challenge that invites incredible miracles to occur. Pisces rules the energy of miraculous encounters simply because it's the sign that was given the gift to understand that anything can truly happen, especially if you can picture it in your mind's eye. Pisces is also the sign most often in-tune to its own intuition and sensitivities. That is no coincidence that intuition and vision are connected to inevitable manifestation! The people who follow their instincts and internal guidance all while believing and clearly seeing their vision are the ones who will be able to manifest it into their reality! This August 2018 full moon in Pisces is teaching you this and guiding you to work your own magic to bring your heart's desires to life!
Sun is supported by Uranus (the planet of surprise) and Saturn (the planet of commitment and structure) giving you extra support and infusing in the element of pleasant surprise when it comes to tapping into your dream and manifestation! Stay open and don't hold yourself back when thinking about how good life can be and how quickly things can change!
Read This Now: Mantras to Make Your Dreams Come True Under the Pisces Full Moon
Mercury (the planet of communication) in Leo squares off with Jupiter (the planet of abundance) in Scorpio for this dreamy moon. Mercury in Leo has a need to speak and express from the heart while Jupiter is working to poor people and experiences of a higher quality and value into your life. When these two planets square like this there is a high chance that people will exaggerate or over promise, but it is not intentional. They are simply so moved to express and share what is on their heart that it can be hard to hold back. This can also work in a positive way for you by helping you to nix the habit of second-guessing yourself and to break out of any self-containing boxes and sing from the top of your lungs!
The August 2018 full moon will impact everyone differently depending on what Pisces rules within their chart and what fate has in store for them. For some, this can bring in true love and romance (Neptune rules the vibes of your own unique fairy tale!); for others, it can help with spiritual work and studies (working on developing your psychic gifts); and the rest, they can find themselves connecting with their dream jobs and larger reason for their very existence!
~*~MOON MAGIC~*~
A simple but powerful lunar magic spell for tapping into what lies in your heart!
Sage your sacred space and sit comfortably crossed legged, on a mat, or ground pillow. Take a few deep cleansing breaths and enter into a calm 20-minute meditation allowing your thoughts to simply erase as much as you can.

At the end of the 20-minute meditation ask your Higher Self what is the greatest vision that it sees for your life. Ask for details or clarification as needed while remaining understanding in the event that your Higher Self wants to keep some pieces of the journey a mystery.

At the end of the meditation write down all of what you have seen and felt. At the bottom, draw a line dividing what you saw from what else you would want, then write down additional gifts that you would like to see manifest into your life. These pieces are also an important part of your heart's desires and to share them with the universe is another act of faith and connection!

When you're done, fold the paper in half, bringing the top of the paper towards you. This helps bring the energy of your visions to you. Fold it until it can fit and be tucked and sealed into an envelope.

Keep the envelope somewhere where you can see it without it being obvious as a reminder of what is coming into your life and to keep your faith high and strong!

When you see the envelope say these words, "I open up to the blessings and miracles the Universe has for me! I am ready to share my gifts and light with the world! I step forward with faith, light, and love!"
— By Jessica Alexandria
Jessica Alexandria, an astrologer, tarot card reader, and owner of Behati Life apothecary, understands the planets and knows how to make them work for you. Find more of her wisdom on Instagram @BehatiLife.