These Custom-Made Astrology-Inspired 'Birthdate Candles' Make The Perfect Gift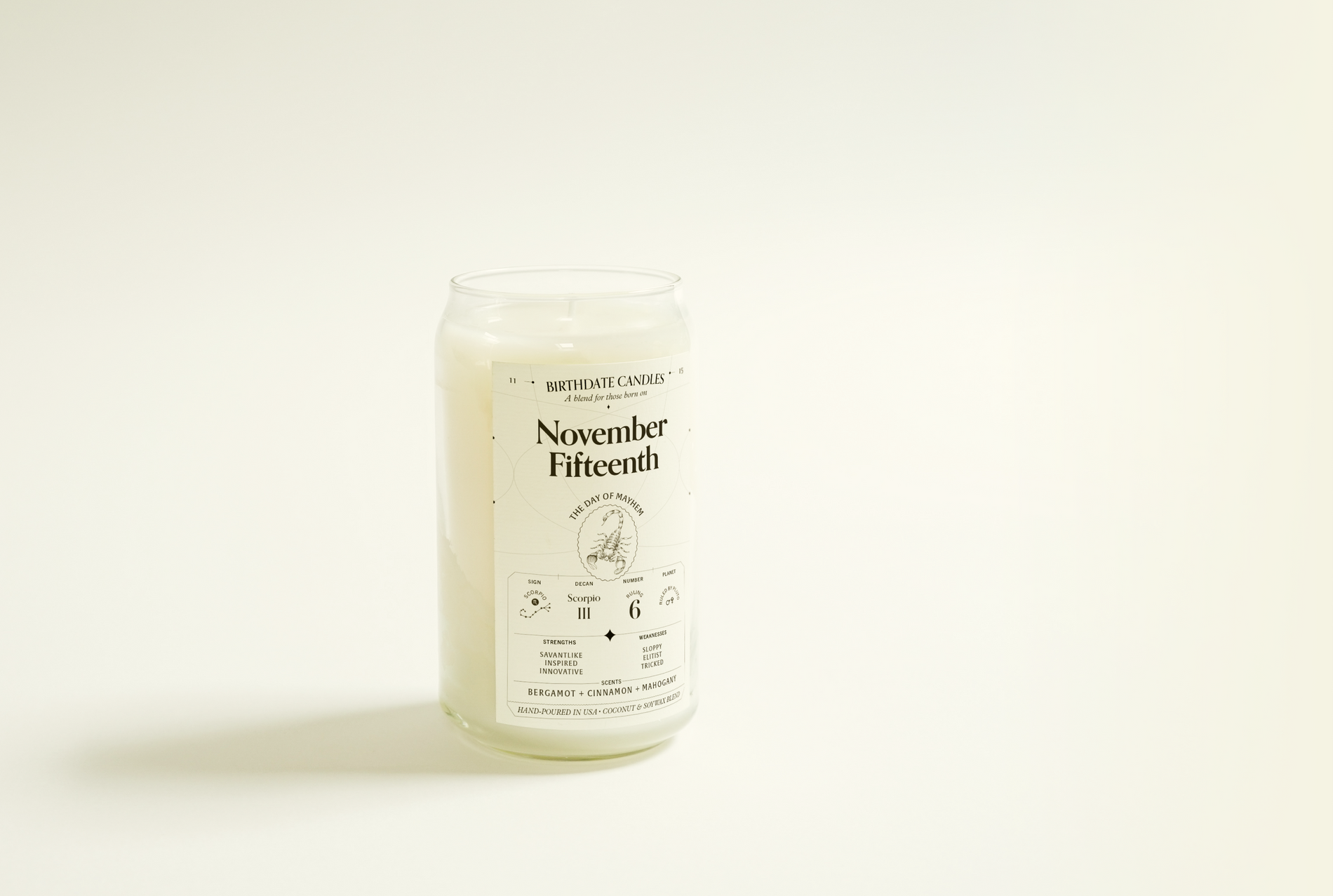 Birthdate.co has developed the perfect, one-size-fits-all gift that everyone will appreciate. 
Everyone knows a high-quality candle is pretty much the perfect gift for any occasion. Through a mixture of scent and sight, they create an unbeatable vibe that can soothe and uplift, sometimes simultaneously. However, it can be hard to find a candle that truly smells like you. One that takes into account who you are at your core and what you need to feel soothed? Well, the Birthdate Candle does just that because it's inspired by the stars. Birthdate.co uses a combination of astrology, numerology, and tarot to create 365 beautiful candles—one for every birthdate. With it, you're paying tribute to more than your astrological sign. You're choosing a divination gift made with you in mind.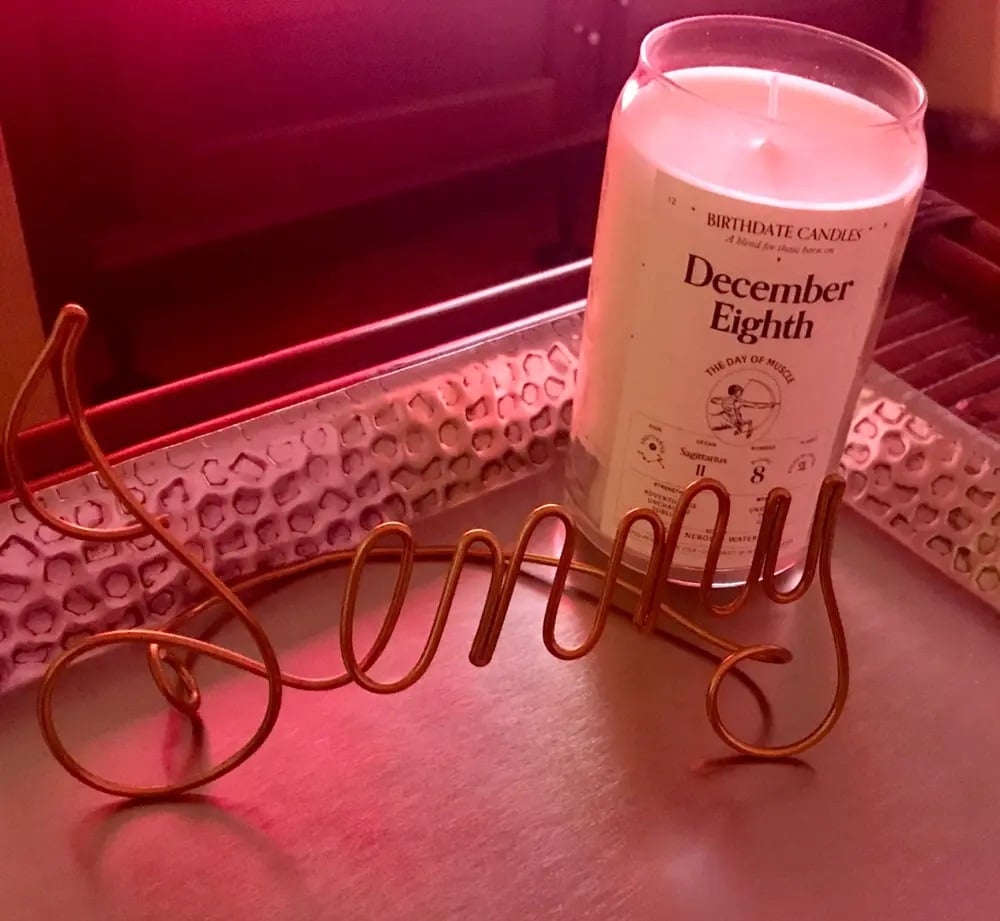 Every Birthdate Candle unlocks the secrets of your personality (or the personality of someone you love), and it all starts with a customized scent. Each and every candle contains a fragrance formulated by a master perfumer based on information gathered for the astrological readings. 
It also comes with information about your special Tarot card, ruling number and ruling planet. Your candle reveals your emblematic Tarot card and explains its impact. Your ruling number is based on the underlying numerological pattern of the day you were born—learn its influence on your life. Finally, your ruling planet holds strong sway on your mood and identity—it's crucial to understand and face your planet with intention.
Plus, every Birthdate Candle comes with a detailed character reading on the back. It's written to help you unlock the secrets to your unique position in the universe. By illuminating your key strengths and vulnerabilities, and profiling your personality and relationships, the text aims to help guide you on your intended path.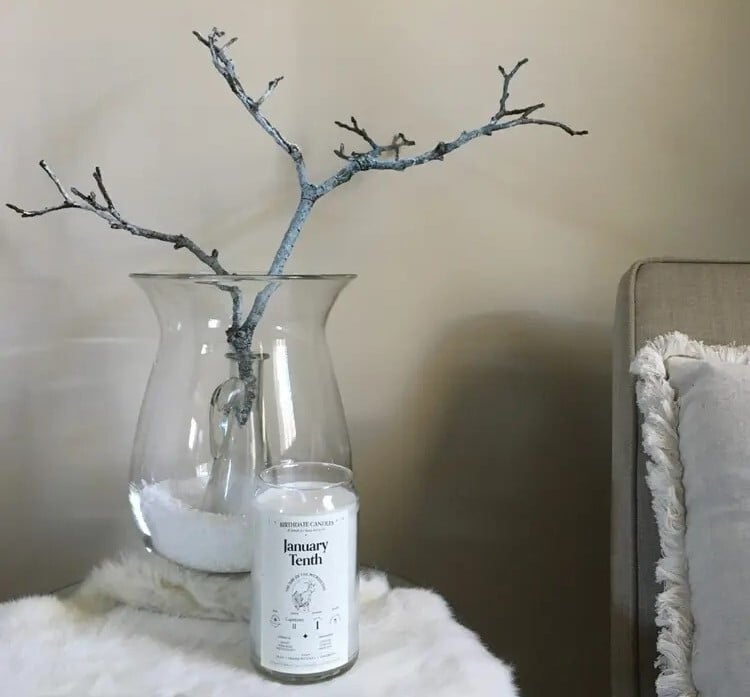 Birthdate Candles are poured with an all-natural blend of soy, coconut, and apricot wax and along with natural-fragrance oils. The vessel is a reusable and recyclable premium glass jar with a 100% cotton wick that's hand-poured with love in small batches in the Northeastern U.S. Every candle burns for 60–80 hours, providing a long, beautiful, and clean burn. 
Master perfumers craft a bespoke fragrance based on the personality traits identified in every one of the 365 astrological readings. The personalized scents might be woodsy, mystical, and floral, but they're always composed to highlight the personality markers in the corresponding astrological information. Most importantly, the 365 Birthdate Candles are custom-made to calm and soothe the spirit of the recipient.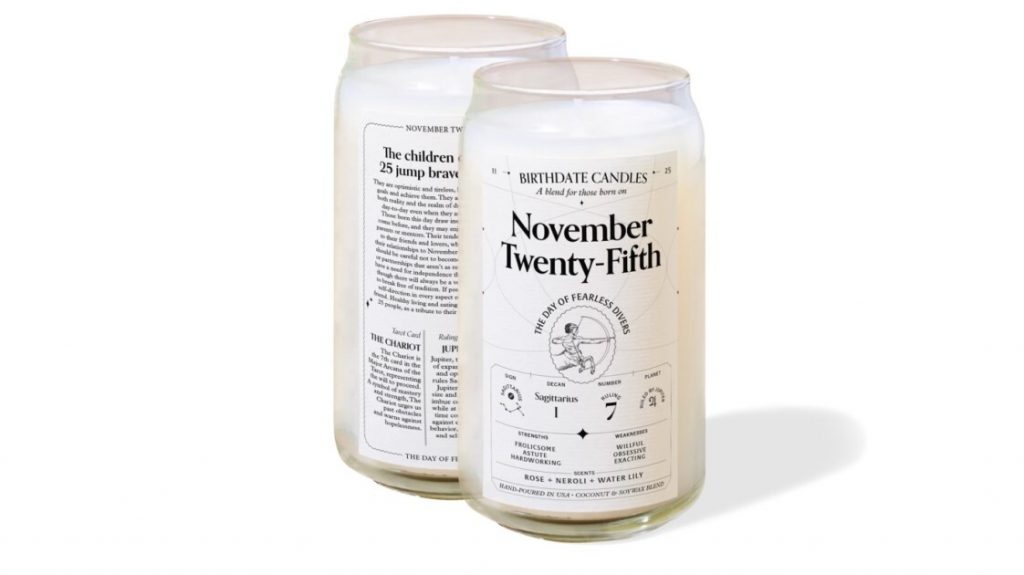 If you're looking for a custom gift that will keep on giving, choose the Birthdate Candle. Its premium glass jar container was designed to be reusable. However, because of the personalized label, avoid washing the outside of the glass. That said, the ways you can reuse the glass are endless. They make a great pen cup, make-up brush holder, a stash for crystals—the possibilities are virtually endless. 
Regardless of whether you plan to purchase the Birthdate Candle for yourself or someone you love, you'll be impressed. Every single detail is well thought out and customized specifically for the recipient. Not only that, it's a super high-end, luxury candle that comes in luxe packaging without a price tag that breaks the bank.
Feature image via Birthdate.co