These Unique Aquamarine Gifts Help Eliminate Stress, Uneasiness, And Anxiety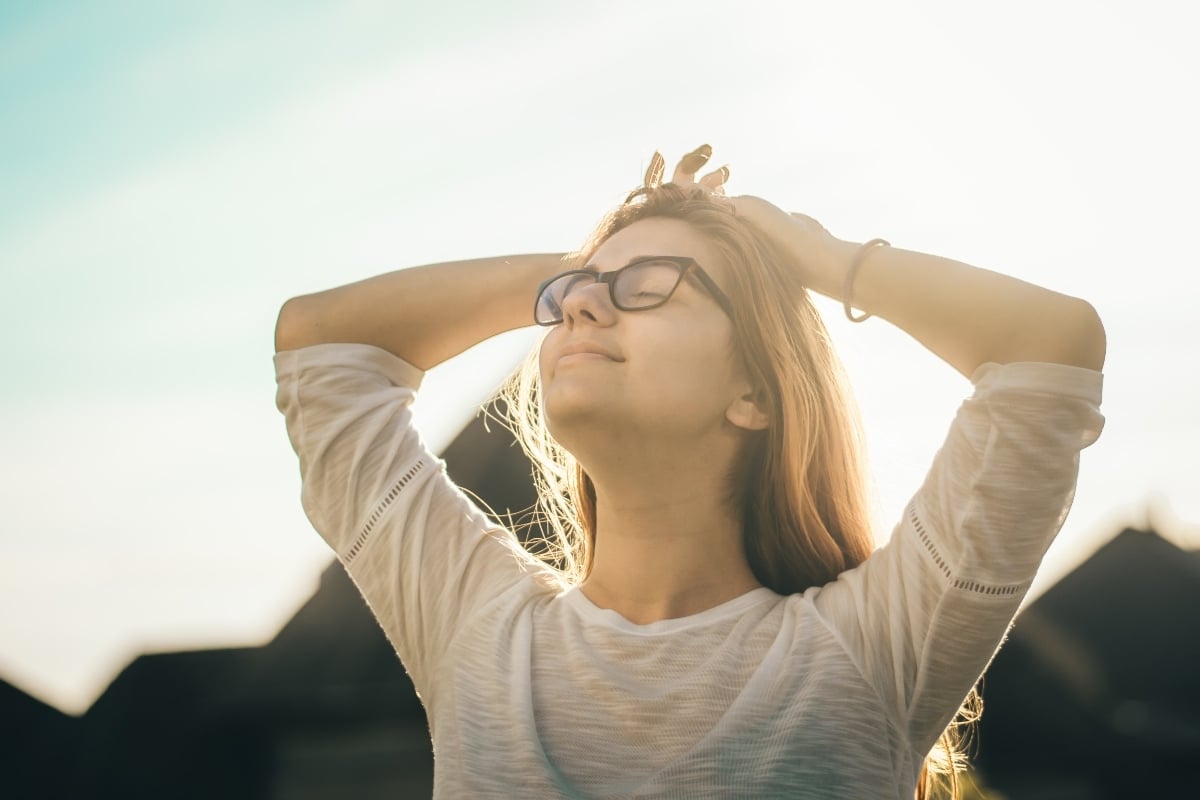 Aquamarine products from 'Karma and Luck' are made to soothe, provide peace, and ease tension.
In life, choosing a new path is never easy. However, taking a new road is often the only way to abandon practices that no longer serve us. When it comes to negative behaviors, this can be hard to do. But it's not impossible. Especially when we're reacting to outside stimuli that cause stress.
One of the best ways to eliminate worry and find peace is by wearing Aquamarine. This emotionally cleansing stone nixes anxiety while helping people communicate clearly and calmly in difficult situations. That's because Aquamarine calms the nervous system, making it the perfect stone to wear for high-stress individuals. This stone can also help calm anyone quick to react as well as cool the temperament of passionate and intense fire signs.
Protect yourself and your energy while establishing an inner peace with these amazing Aquamarine products from Karma and Luck.
Flowing Frequency: Aquamarine Evil Eye Earrings, $59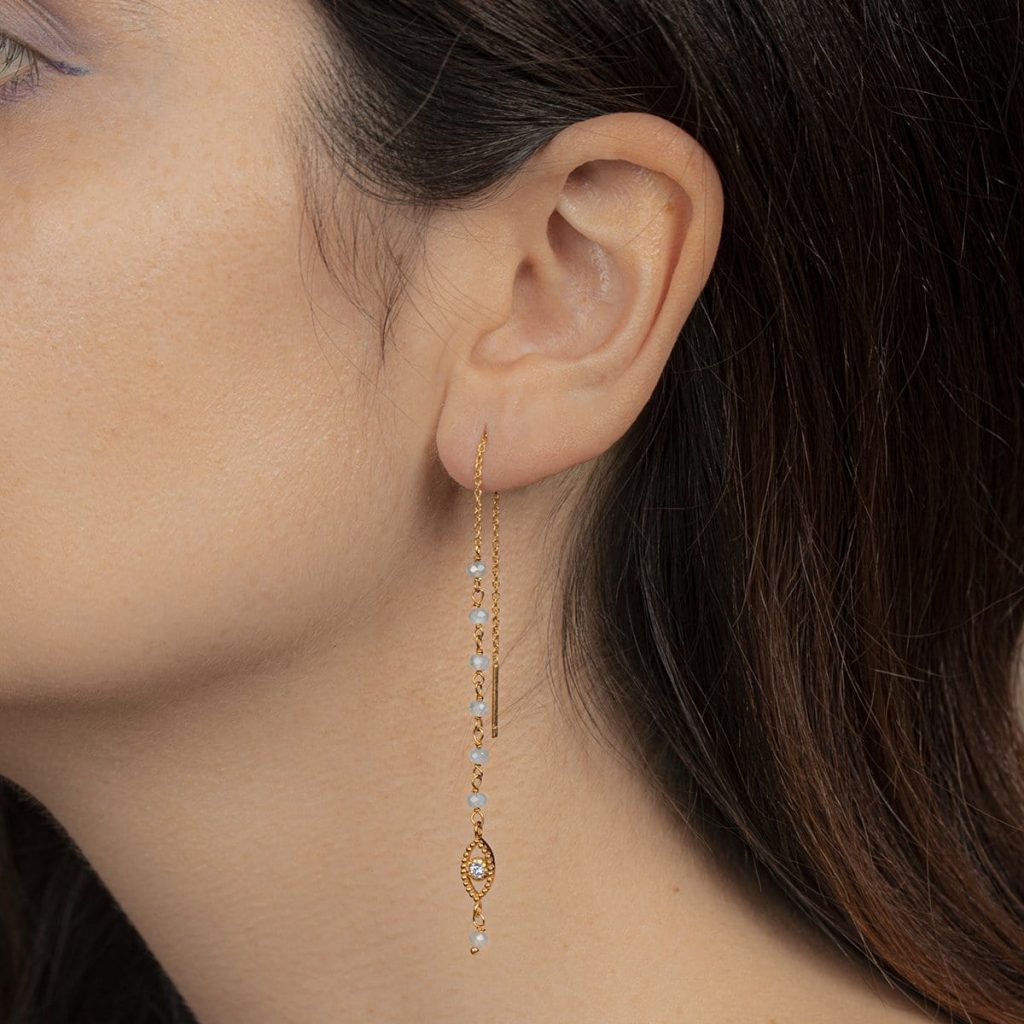 A hero is someone who finds the strength to persevere and endure despite overwhelming obstacles. When enjoying the endless safety of the Evil Eye, the only thing that could benefit it is the calmness of the Aquamarine stone.
These Flowing Frequency: Aquamarine Evil Eye Earrings will rejuvenate your mind, body, and soul so you can start feeling things completely, and subtracting any insecurity or fear. Aquamarine is best known for infusing tranquility, fluidity, and overall soothing vibes into any environment. The 10-millimeter Evil Eye charm deflects negativity while the 3-millimeter Aquamarine stones amplify peace and protection, so you can always exist without worry.
Relaxing Lullaby Feng Shui Aquamarine Stone Tree, $109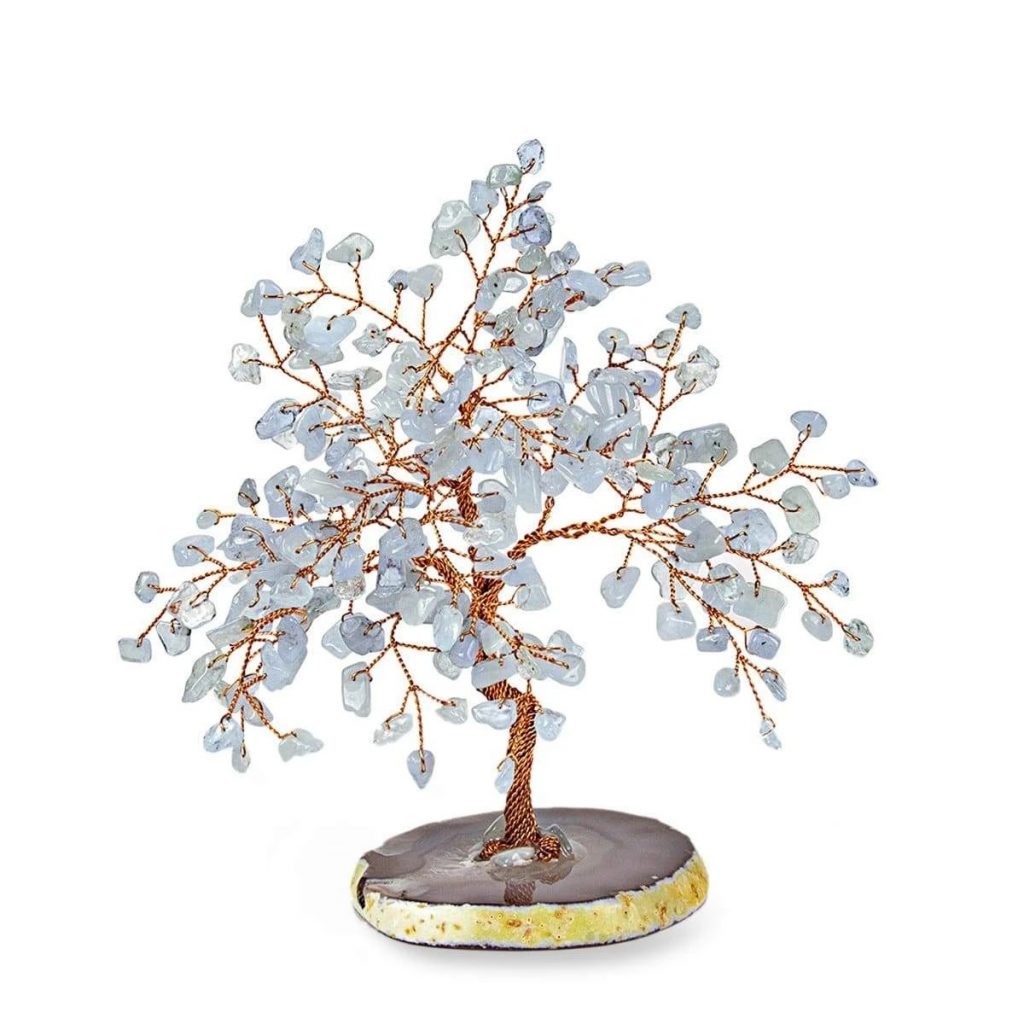 Tranquility is a choice. So is anxiety. The entire world around us might be in turmoil. But if we want to be peaceful within, we must choose peace.
Karma and Luck's fluid Relaxing Lullaby Feng Shui Aquamarine Stone Tree is an ocean for your soul, and its leaves soothe like ocean waves. The Aquamarine crystals wash away stress and fear, leaving room for peace and tranquility in their absence. Anytime you need it, touch the tree's delicate Aquamarine leaves are a reminder to open your heart, instead of letting hotheaded or anxiety-provoking emotions take the lead. The Tree of Life symbolizes growth, deep grounding, and fertility. Its Aquamarine Leaves bring tranquility, fluidity, soothing into your life. The Agate Base establishes a foundation of balance, grounding, harmony, and stability. Every tree comes hand-wrapped in copper wire, with the "Manifest Your Dreams" card and envelope. Additionally, your anti-anxiety Aquamarine Tree comes in three sizes: 6-, 8-, and 10-inches tall.
Higher Self: Aquamarine Evil Eye Charm Bracelet, $77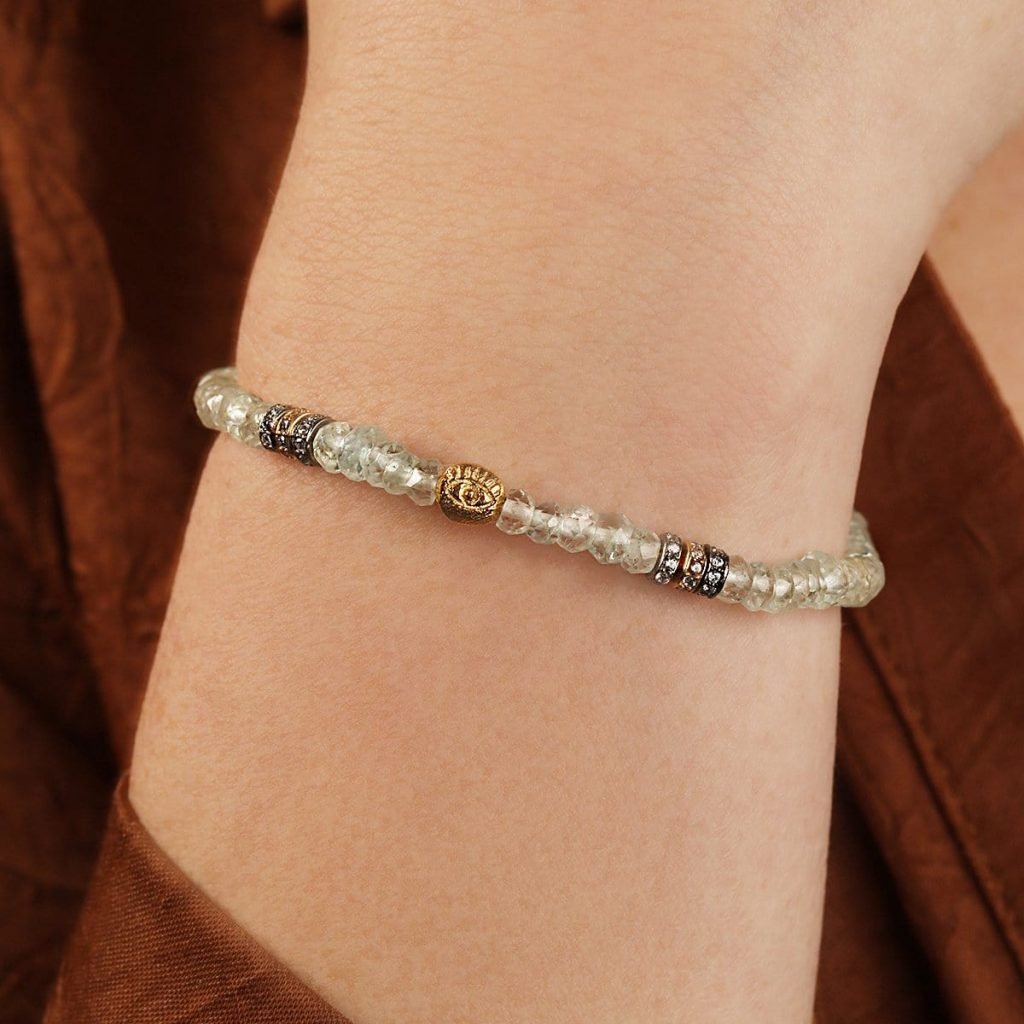 Infuse tranquility into every environment you enter with Karma and Luck's Higher Self: Aquamarine Evil Eye Charm Bracelet. Wearing it will feel like a breath of fresh air even during the most turbulent times. Aquamarine helps us choose peace over anxiety and chaos. It's also a pick-me-up that's especially handy when paired with the everlasting Evil Eye to deflect any negativity pointed at you. It's designed to clear your mind, balance your emotions, eliminate anxiety, and provide peace whenever you wear it. Higher Self: Aquamarine Evil Eye Charm Bracelet comes handmade from India using 18k gold-plated brass with 4-millimeter Aquamarine stones and cubic zirconia beads.
Universal Peace: Aquamarine Evil Eye Mandala Necklace, $129
Eliminating anxiety is easy when you're wearing the Universal Peace: Aquamarine Evil Eye Mandala Necklace. This one-of-a-kind necklace from Karma and Luck will help clear your mind and balance your emotions. The Aquamarine helps establish vibes of calmness, tranquility, and serenity. This soothing gemstone is especially helpful when it is paired with the everlasting Evil Eye, which deflects any negativity pointed at you, even if it's coming from within. The Mandala magnifies wisdom, knowledge, and enlightenment–something we all can use every day. This 18k gold-plated brass necklace is handmade in India with a lobster clasp closure and a 24- to 26-inch chain.
Bonus Item: Vivid Harmony: Red Root Chakra Singing Bowl, $247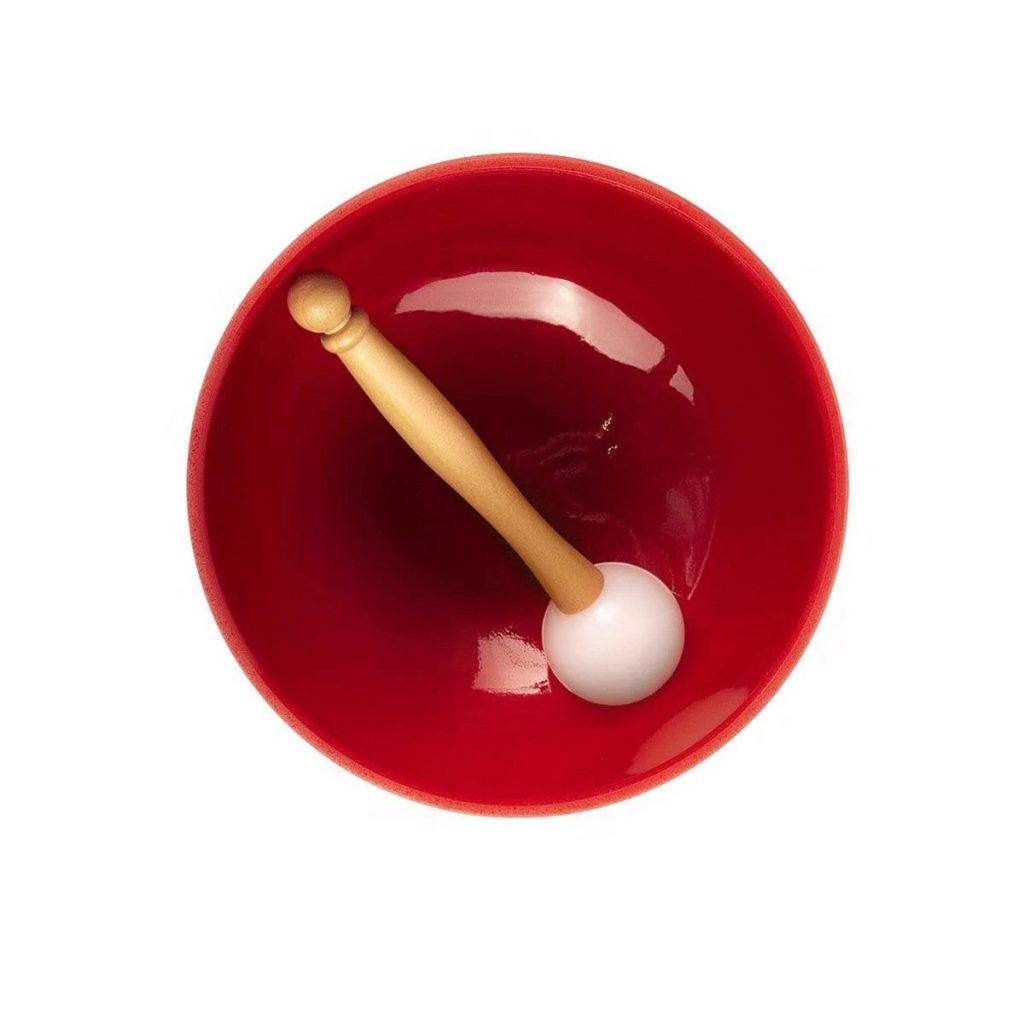 Healing is an art. It takes time, practice, and love. Identify your intention and spiritual needs and keep that in mind for your next meditation routine with Karma and Luck's Vivid Harmony: Red Root Chakra Singing Bowl. Although it's not aquamarine, the acoustic vibration of this artisan spiritual equipment melts anxiety and distress, as the Root Chakra pushes you into a state where you feel safe and secure. Using this singing bowl you'll establish a consistent routine of meditating with your favorite crystals to reflect your overall intention. The Red Root Chakra Singing Bowl aligns you with your highest potential so you feel safe, grounded, and nourished. This 8-inch singing bowl comes with a rubber mallet stick with a wooden handle that's made in Nepal.
Feature image via Unsplash