A Glamorous Ritual to Absorb the Energy of the Solar Eclipse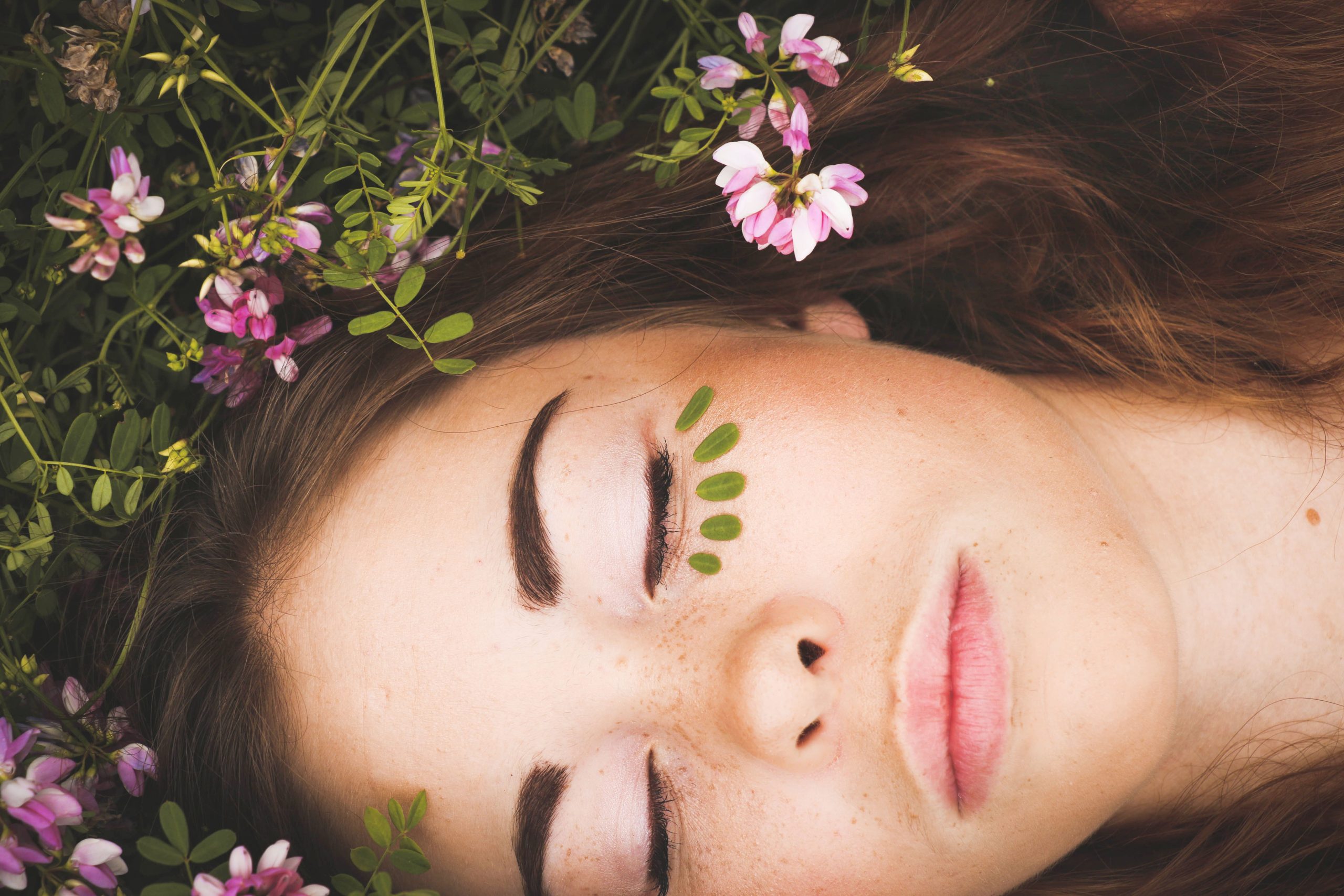 Jessica Alexandria, an astrologer, tarot card reader, and owner of Behati Life apothecary, understands the planets and knows how to make them work for you. Find more of her wisdom on Instagram @BehatiLife. 
This month's new moon is special. Being the closest it can be to Earth makes it a supermoon, when her influence on us is even stronger than usual. It is also a partial solar eclipse, meaning that a big change is on the horizon, but also that the universe is sending us a message.
Right now, most of the planets in our skies are retrograde — Saturn, Mars, Jupiter, Pluto, and soon, Mercury and Uranus will join in as well. This is the way in which the universe is signaling you to slow down your action and take your foot off the gas for just a moment to allow the planets to work their magic on your behalf!
You see, even the planets know the importance of taking a break, and what they are showing you is how important it is to coast on the momentum of what you have already worked to build in order to move into perfect alignment with your highest and greatest good. This is an "active rest period" in which the planets allow you to catch your breath as they collect gifts and resources to give to you once they go direct again!
Manifesting in the tenacious sign of Cancer, this eclipse is receiving the blessings from Jupiter —the planet of abundance and expansion— going direct in a sign that compliments the energy of the eclipse, Scorpio! Forming a beautiful water trine, Jupiter perfectly aligns with this eclipse and will begin to rain blessings and abundance into the area of your life that Cancer rules (find this area in your Natal Chart). As the third point of this trine, Neptune lends a hand by infusing his magic into your life as the star that rules fantasy and higher levels of love and pleasure.
Lastly, Saturn (still retrograde and focusing on rebuilding weak areas of your life and personal growth) supports Venus (planet of love, attraction, and beauty). Venus just moved into the sign of Virgo on the ninth, so she is learning about self-love, self-worth, and balance when it comes to expressing her heart to the world. Saturn is helping her to feel safe and know that she is worthy — a theme that many of you might be seeing in your life as well! Know that with this eclipse the universe wants you to see your own light and value as you open your mind to the idea that the best is yet to come.
The Cancer eclipse wants you to feel comfortable and to be well taken care of, so it will work to provide what you need in your relationships, career, health, etc. in order to make sure you are truly tended to. No one gets left behind in the eyes of the cosmos and this is the new moon to set the intention for what your heart needs to be truly happy and thriving!
Harmonize with Nature During the Eclipse with This Ritual
At your altar mix rose or orange blossom water, rose buds, lavender flowers, and jasmine buds in a bottle under the energy of this new moon. This special blend of herbs and charged water is designed for not only attraction and beauty but self-love and self-worth.
After the bottle has been created let it sit on your altar while you hold a tiny quartz crystal or rose quartz and write words of affirmations focusing on the things that you love and find beautiful about yourself.
Next, focus on the areas that you don't love as much and surround them with words of affirmation and beauty as you write them down. I understand that this activity is not the easiest for some people, so do the best that you can and keep your heart and intention light. Finish by writing down all of the beautiful things you would like to experience in this life. And most importantly, get excited… because they are about to come true!
When you're done, drop the quartz into the charged floral water bottle and let it sit near a window for two days absorbing the lunar energy. On the second day, seal the bottle and carry it with you, misting your beautiful face whenever you need a self-love boost or before you leave the house every morning!
Get personal guidance in love, money and more for the next 12 months.