The Tower Card in a Love or Career Reading
There's no way to sugarcoat this: In a reading focused on love, the Tower suggests that strong change is coming whether you're single or in a relationship. If you're single, you may soon figure out exactly why, leading you to change the way that you relate to others. If you're in a relationship, the Tower suggests you're in rough waters. If you want to keep the partnership going, you'll have to be honest about what your relationship is lacking and the problems that exist. However, if you can find a way past things, you'll only come out stronger.

In a reading focused on career, the Tower's presence is a message that you may not be as secure at your job as you think. Or, it could mean that a lot more stress may soon be coming your way. This may make you feel hopeless but remember this: No matter what negativity happens now, learning from it will only make you stronger and more secure in the future.
Speak to a live horoscope expert. Find clarity, connection, and a path forward. Click here and get your first reading for just $1.99!
Read more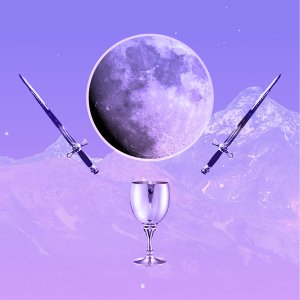 2023 Tarot Reading