Your Weekly Horoscope For June 4–10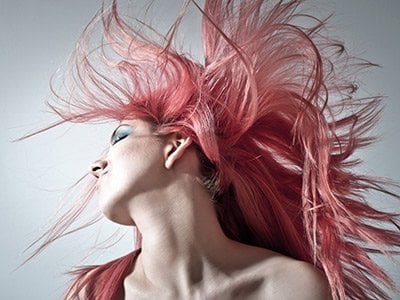 Mark your calendar for Tuesday, June 6! Conditions are postively explosive for attracting money and enhancing romance. Networking coffee followed by a Bumble date? Friday's full moon coincides with Jupiter, the planet of luck, which turns direct, helping your hard work finally lead to the success you crave. A lovely tie between Venus and Mars hints at commitment—either a next step in your relationship or a first date that may feel a lot more serious than you initially thought.
Aries Weekly Horoscope
Anchoring Mars is in your home and family zone, giving you incentive to organize, decorate, and finally plan that house party you've been putting off. As savvy Mercury sweeps into Gemini, you're finding yourself hunting out the best bargains for everything from spa treatments to plane trips. Take advantage and book that bucket-list trip you've been thinking about—Bali, anyone?

Taurus Weekly Horoscope
Luxurious Venus enters Taurus on Tuesday, making it easy to appreciate everyday pleasures like French press coffee, homemade meals, and luxurious long walks. Venus also brings out your caring, nurturing side—lend a shoulder to a friend in need, volunteer to walk some pups at the local animal shelter, or even just head to a nursery and bring home some plants, which, bonus, can help you feel more calm.
Gemini Weekly Horoscope
As your guide planet, curious Mercury, enters Gemini on Tuesday, you're inspired by new ideas and opportunities. It's also a great time to crank up your side hustle—whether it's Photoshop, jewelry making, or crafting the perfect cover letter for your resumé, you have valuable gifts people are willing to pay for. On Friday, the full moon encourages emotions to surface—talk through them with a trusted friend to gain much-needed clarity.

Cancer Weekly Horoscope
Courageous Mars is moving through your sign this week, giving you the motivation you need to finally speak up about something that's been bothering you. Venus slips into your social zone, paving the way for some fun evenings. Single? Spread the word, as a friend may know the perfect match. But carve out a solo coffee date or spa session—a little reflection can help you gain much-needed perspective.

Leo June Weekly Horoscope
You're always the life of the party, and now the sun entering your social sector turns your vibrant social life up another notch. Be strategic in accepting invites and consider getting closer to people whose interests—marathon running, hot yoga, exotic travel—match up with yours. Later in the week, scour LinkedIn and ask a career role model if she has time to connect for a few questions—she may have some opportunities to share. By Friday, all the hard work you've put into a plan will start manifesting.
Virgo Weekly Horoscope
As flirtatious Venus enters your sector of travel and exploration on Tuesday, you may find yourself engaged in a fun back and forth with a seatmate on a plane, train, or even on the walk to your car in the parking lot. Your career is front and center this week, so keep your ears perked for opportunities—a chance conversation in the elevator with someone important could lead to big things down the line. Schedule a long overdue happy hour this weekend with friends and former coworkers—the mingling is just what you need to pull you out of the "all work and no play" rut you've been in.
Libra Weekly Horoscope
Usually practical, when Venus enters Taurus, you're suddenly craving the whimsical parts of romance, from lace lingerie to a just-because couples photo shoot. Go for it! The coming weeks will draw you even closer to the special person in your life. One way to ensure romance is fast tracked? Scour flight deals on websites and book a trip for two. But don't get too carried away—work also demands attention, so set reminders on your phone and make sure your calendar is correct.
Scorpio Weekly Horoscope
You've been having some lingering issues with a few key people in your life, but as Venus moves into your sector, the opportunity to smooth things over presents itself—take it, even if you may have to apologize for something you don't believe is necessary. As the saying goes: "Would you rather be right, or happy?" Venus also cranks up your self-confidence, and people around you take note. Now's the time to take the lead at work—superiors will be impressed with your out-of-the-box ideas, so speak up.

Sagittarius Weekly Horoscope
Next time your fitness-loving friend talks up the benefits of CrossFit, ask if you can tag along. It'll help you feel fresh and revitalized and may give you some new ideas about self-care rituals you can incorporate into your own life, even if you're not that into push-ups. Friday's full moon suggests you plan a weekend get together—do a potluck outside and don't stress—your guests (and you!) will have an amazing time.

Capricorn Weekly Horoscope
Expect some fireworks—and not the fun ones—early in the week, as Mars moves farther into your relationship sector. But a fight isn't bad, it may be necessary to clear the air and bring your relationship to the next level. Consider taking PTO or shifting your schedule so you can leave work early on Tuesday—Venus in your romance zone indicates an amazing time to reconnect—clothing optional.

Aquarius Weekly Horoscope
As Venus moves into the nurturing sign of Taurus, you may find yourself looking for recipes, trying a DIY project like shibori tie dye, or experimenting with essential oils to create a one-of-a-kind moisturizer. Keep following these pursuits—you may be surprised at just how good they feel. Your creativity peaks this week—inspire your inner muse by checking out a museum, exhibit, or even just wandering around a funky local shop. As Jupiter pushes forward this week, a casual acquaintance could become something more—think romantic partner, travel buddy, or future coworker.

Pisces Weekly Horoscope
As Mars moves deep into your pleasure sector, romantic options abound. Take the lead and ask the person you always see at your AM coffee stop for their number; if you're attached, now's the week to suggest you both go on a romantic vacay. But beware envy—some friends are annoyed with your effortless approach to romance, if there's a way to help set up an introduction between them and someone you think they'd like, go for it!
Want more spirituality, mysticism, and advice for bringing your spirit to the next level of awesome? Follow us on Instagram.