Your Seduction Horoscope for the Week of September 10-17: Every Sign's Guide to Getting Lucky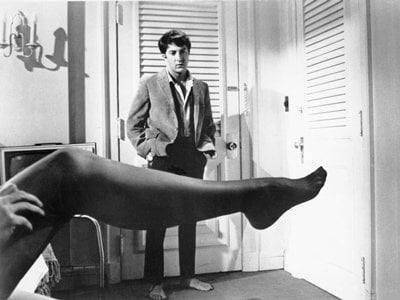 This week, love is in the air and wild, wild thoughts are abundant.  The ruler of love and money, Venus, will be the most active she's been in quite some time—whispering seduction spells in your ear and sprinkling fairy dust on your love life. The fun begins on the night of the 12th, when she'll blow kisses at Saturn, the ruler of stability, responsibility and commitment. If you were hoping to take your relationship (or potential relationship) to the next level, this is the night to go for it. And, the fun doesn't stop there! On the 15th, Venus will be shooting arrows at Jupiter, the planet of growth and expansion. If you and your crush or lover had sparkles before, expect a Fourth-of-July–level show that night! If you are crushless, this is absolutely the night you need to put your flirting undies on and gtfo of the house! Finally, on the 18th, Venus will be teaming up with Uranus, the lord of the unexpected, rebellious and kinky. You know what that means, right? It's time to connect with your inner freak and let that flag fly high, even if it's just for the night. This is not the week for you to lay low!  And we've got your sign's seduction strategy for the week to ensure you do not miss out.  
Aries Seduction Horoscope
Like a moth to a flame, except you are the flame, Aries. You've had Venus traveling through your house of dating, fun and babymaking since August 26. It's as if someone dipped you in Love Potion #9: You are absolutely irresistible! On September 12, it's the optimum time to play for keeps and think about taking things with your favorite lover to the next level. Do some bonding while exploring somewhere new together (mentally or physically). On September 15, don't be scared to let your words, feelings, and bodies flow. Single and ready to mingle? Promise us that you will get out tonight and flirt your butt off. Throw caution to the wind and make the first move with every cutie you meet! You will find that the 18th will be the day for embracing all of your quirks, Aries. It's also the day to finally try out that risqué number you stashed in your drawer months ago. It will absolutely be appreciated. 
Taurus Seduction Horoscope
Let's be real, Bulls: You were experiencing a bit of a drought the last couple of months. Saturn has been hanging out in your eighth house of merging resources since September of 2015, and is not due to leave until this December! Saturn loves to make you get serious about being responsible and is not the greatest about allowing for a good time. But we have good news for you! On September 12, Saturn and Venus will connect to give you a little reprieve! If you were looking to get serious with your boo-thang, this is the great time to chat it out. If you're already committed, this is still the time to take your relationship to the next level, especially in the bedroom. On the 15th, when Venus sends loving beams to Jupiter, prepare to get exactly what you want. If you want to meet someone new, get out of the house today. If you want to convince your partner to take that vacation you've been wanting, try today. Finally, the 18th is the kinkiest day of the month. Try out some role playing, Taurus. We know you'll be an A .
Reveal your secret talents with a numerological portrait.


Gemini Seduction Horoscope   
You lucky goose, dear Gemini! You've had Jupiter traveling through your house of true love since last September, and he will be there until the end of this October. Where Jupiter touches, is where you naturally expand and have extreme luck. So, to say you've been lucky in love is an understatement—and it will only get better this week. Saturn and Venus will connect on the 12th, allowing you to take things to the next level with someone you've been eyeing. If you're attached, a proposal could arrive, or arrangements for some sort of deeper commitment. On the 15th, Venus and Jupiter will connect, bringing you a magically romantic day! Not only that, but you will hold the gift of gab like you haven't in awhile. If you're single, ask that cutie out. If you're attached, ask for your heart's desire, because ain't nobody saying no to you that day. Finally, the 18th lets you bring the kink out! Break out the toys for some playtime with your SO.
 
Cancer Seduction Horoscope
Time to crawl out of your shell, Crabs! We know last week's full moon was a little rough, but we promise, this week is about to be lit! The 12th brings Venus chatting it up with Saturn. It's time to start a new relationship or take your current one to the next level. Perhaps you can celebrate whatever awesomeness happens at work that day with your special love over drinks. If you want to cook bae dinner at home, the 15th is the day to do it! Your home sector will be lit up when Venus sends some loving to Jupiter. No bae? No worries, invite some friends over and tell them to bring a friend you might like. They might surprise you with someone you'd never expect. The magic continues on the 18th, when Venus and Uranus team up! Do we see an office fling? Perhaps. Either way, don't be scared to let a little freak out of the closet. It's good for your soul.
What color is your aura, and where is it leading you? Ask the Chakra Tarot….
 

Leo Seduction Horoscope
We know you love to be the most glittery star at the ball, Leo, and this week your wish is granted. On the 12th, if you want to persuade a lucky love to take things just a bit more seriously, you can do it. Put on your freakum dress and your best CFM shoes to ask for exactly what you want. Use the energy of the 15th to expand on the love you got or meet someone new. If you're single, and you don't want to leave the house, at least get out your laptop and join a new dating site. If you're attached, you still get out that laptop and explore some new tips and techniques. Leave the 18th open and flexible, as it will be optimal for a last minute date, party or getaway. The only thing you can prepare for, Leo, is to do some exploring. Bodies, places, food—so much goodness awaits you!
 
Virgo Seduction Horoscope
You might have been feeling off your mojo since Mercury, your natural ruler, went retrograde last month.  Fortunately, he's back on track, and life can return to its normally scheduled program now! If you think that's great, it doesn't stop there: Venus is going to help you upgrade your swag and add sparkle to your love life when she joins forces with Saturn on the 12th. If you've been waiting for the right time to introduce your boo-thing to your family, this is a great day to do it! Also, if you've been thinking about talking about moving into together, this is also a delightful day to have this conversation, as you will have support in taking relationships to the next level. If you're single and ready to mingle, the 15th will be a stellar day for you to get out there and meet someone new. And that's not to say that the folks in relationships will be left out of the good vibes happening on the 15th, because you absolutely won't. This is an excellent date night! Finally, on the 18th, plan for the unexpected and keep your schedule all clear. Explore your secret fantasies with bae. This is not the time for vanilla: all flavors are welcomed under Venus & Uranus connections. Single folks, if you've got a secret lover, things also heat up for you on the 18th. Just remember, what's done in the dark always comes to light.
Need an instant answer to a tough question? This Tarot deck has it.
 
Libra Seduction Horoscope
Dear Libra, your sign ruler is super active today, so get ready for one of the most fantastic weeks of the year. With Venus already traveling through your friendship sector, your social life is set to pop off more than usual! Have you been eyeing a friend who could potentially be more than a friend? If so, it's time to make it known. On the 12th, Venus will team up with Saturn, helping you find just the right words to tell them how you feel.  If you're already paired up, and want to introduce your SO to the friends or new folks in your circle this is the night to do it! The 15th gets spicier, as Venus and Jupiter join forces! Anything you put your mind to can be manifested, Love. If you've been hoping to meet someone, this introduction might come through a party you are invited to, or through a mutual friend. For my Libras already boo'd up, plan a double date, as the night is sure to have sparkles. The week rounds out on the 18th, when Venus sends some love beams to Uranus. Don't be surprised if a friend confesses their undying adoration for you. Be gentle, as we know you will be, if you're not down; but if you are, don't be surprised if it turns into something that will push your usual limits to the max in a good way!
 
Scorpio Seduction Horoscope
Venus has been highlighting your career since August 26, Scorpio, bringing you opportunities galore. This trend will definitely continue until September 20, when it comes to a peak! But we don't want to talk about your popping career, we want to talk about how Venus is set to bring you some extra special loving this week. On the 12th, you'll be in the mood to celebrate, so don't be afraid to ask bae to celebrate with you! If you're single, September 15 brings you some stellar opportunities to meet a new potential love. If it's an office romance, navigate carefully. Looks like there might be some part of it you have to keep under wraps, if only for a little. The week ends with a bang: Venus and Uranus will be linking up to bring you some unexpected surprises.  Clear your schedule, and say yes to anything you get invited to! Maybe that work event you planned to skip will be the night you snag a new lover. Or, if you're already paired up, try a change of scenery—your lovemaking will benefit.
 
Learn about your animal sign with the wisdom of Chinese astrology.
 
Sagittarius Seduction Horoscope
Foreign places, food, and lovers are your favorites this month, Sag! Venus has been making her way through your house of foreigners, travelers, and exploration since the 26th of August, and she ends her tour on the 20th of this month. Don't expect her to go out without any fireworks though! On the 12th, she's teaming up with Saturn to add a bit of stability to your life. If you're single, then it's prime opportunity to ditch that status and chat with a prospect about taking things to the next level. If you already have a plus-one, why not start planning a vacation together?  The 15th could bring an opportunity to meet someone new. Whoever the lucky person is, they could have an exotic vibe. Don't be surprised if you meet them out networking. For the taken folks, you and bae could be invited to a fun party! If, by some strange luck, you've struck out on the 12th and the 15th with meeting a new lover, the 18th is the day you must say yes to all invites! This is one of the most special days of the entire year for meeting a prospective love! All the folks with SOs won't be passed over by Venus on the 18th, either. Keep your night open, because there's no telling what type of exotic (or erotic) things you and your love will get into. Leave room for spontaneity. Even if you decide to stay home, order Thai and exchange Thai massages.
Capricorn Seduction Horoscope
It looks like you've already been having wild, wild thoughts since August 26, Capricorn; that's due to Venus traveling through your house of transformation! The good news is you can expect your desire to keep building until September 20. And the even better news is that Venus will be leaving you with some pure magic this week! On the 12th, she'll send some magical beams to Saturn, allowing you to start a new relationship or take a current one to the next level. Any big picture "where are we going" talks will work out the way you want them to. A few days later, on the 15th, Venus will connect with Jupiter, and whatever you've been wishing for could be granted! This is another great day for meeting someone new, especially at work. If you're already attached, don't fear bringing your boo to a work function with you: They'll be your shining star, and will only make you look more awesome. A dinner date at home could bring out all sorts of wonderfulness on September 18. Try a new position in bed—or just get the main event started right on the dining room table. We know you usually plan ahead, but letting your inner vixen lead the way will only make the night more memorable.
Where is your love life headed? Get two valuable perspectives.
 
Aquarius Seduction Horoscope 
We know you walk to the beat of your own drum, Aquarius, and this month the focus is on how much your partner (or partner to-be) will adore that about you! Venus has been touring your seventh house of partnership, love and business since August 26, and she isn't leaving until the 20th of this month. To say you've had a special someone (or someones?) on your mind is an understatement. On September 12, it's time to get a little serious about what you want in a relationship. No matter how out of the box it is, present it to your love, loves or potential love.  Venus and Saturn have teamed up to give you the best response you could hope for! Only a few days later, there will be even more magic in the air. On September 15, Venus and Jupiter are connecting to help you and whomever you chose explore whatever you choose. Try a new restaurant, visit a new city, or just explore each other's bodies.  If you're single and mingling, make sure you are out and about, running into a potential prospect is highly likely today or the 18th, Speaking of the 18th, Venus will connect with Uranus! Thinking of taking a spontaneous road trip or quick trip with your lucky lover? This is the weekend to do it!  No love? No fear, check your Tinder or sign up for a new dating site, because the stars say a digital connection will be hot, hot, hot! 
 
Pisces Seduction Horoscope
Venus has been bringing you some well deserved shine at work since August 26, and will continue to do so until September 20. Also, it appears you've been super serious about getting your body in check, so you're glowing, Pisces. But that's not what we plan to talk about today! With Venus comes love, and you're about to have a remarkable week of it! Starting on the 12th, Venus will send some love beams to Saturn, helping you seal the deal with a lover. For the unattached, try to use this day to write your dream relationship list so you can manifest the type of love you are hoping for. Only a few days later, on September 15, Venus will team up with Jupiter, in full fledged wish-granting mood! If you didn't seal the deal on the 12th, this is your second opportunity to do so. Strangely enough, the gym (or meditation class) could prove to be a great place to meet a potential boo, as Venus is running through your wellness house. The week winds down with Venus and Uranus flirting on the 18th. Expect the unexpected, including a busy, productive day at work. Don't forget to leave your calendar light for after work though! Say yes to anyone who asks you to hang out that night. There's no telling where it could lead…even if it doesn't make it out of the office.
 
Want more spirituality, mysticism, and advice for bringing your spirit to the next level of awesome? Follow us on Instagram.
Shereen Campbell is an astrologer, ecommerce manager, and the founder of My Little Magic Shop. She loves sailing, southern Italian food, and all things magical.
 
Want to amp up your powers of seduction to the next level? Try these articles!
5 Relationship Habits for a Deeper Spiritual Connection With Your Partner 
What I Learned About Sex, Consent, and Boundaries at Burning Man 
The Best Sex Position for Your Zodiac Sign 
Find Your Sexual Flow And Watch Everything in Your Life Get Better 
How the Moon Can Make or Break Your Sex Life