What to Expect from the Fall Equinox 2023 Based on Your Zodiac Sign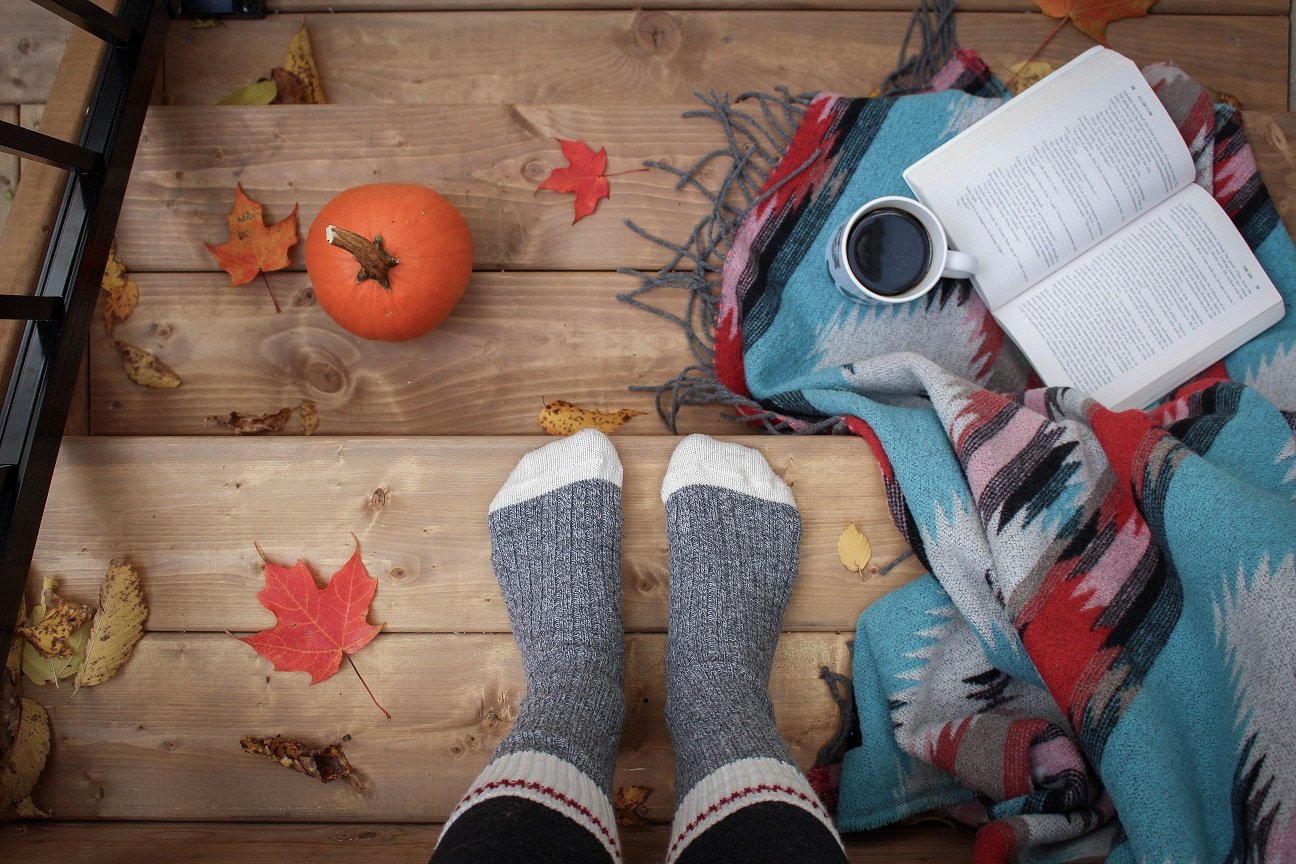 As the seasons transition and nature begins to paint the world with vibrant hues, we celebrate the end of summer and welcome the last season of 2023. Photos of pumpkin spice cold brews and fall foliage take up our social media pages. But offline, the Fall Equinox, which takes place on Friday, September 22 at 11:50 p.m. PST, emerges with its powerful mystique, setting the stage for months to come.
The Fall Equinox, also known as the Autumn Equinox, occurs when the sun crosses the celestial equator, marking the beginning of Fall in the Northern Hemisphere and Spring in the Southern Hemisphere. During the Equinox, day and night are almost equal in length all around the world, and this happens only twice a year, once in the Spring and once in the Fall. But after this equinox, the days gradually become short and the nights become long as we move towards Winter.
The Fall Equinox marks a beautiful shift as the sun gracefully enters Libra. Symbolizing balance and harmony, this celestial event holds deep spiritual and astrological significance, inviting us to reflect, release, and embrace transformation. By aligning with the cosmic energy, we can embark on a journey of self-discovery and embrace the beauty of the changing seasons. May this Fall Equinox 2023 be a time of serious growth, cosmic harmony, and an abundance of Nora Ephron films.
 To find out what you can personally expect from the fall equinox, check out both, your sun sign and rising sign below: 
Your 2023 Fall Equinox Horoscope
Aries: Pat yourself on the back, Aries—you deserve it! But this season is all about patting the back of others, too. As independent as you rightfully are, it's important to remember that you, too, must ask for help—and learn to receive it. During Libra season, and even into the rest of this year, you may find that you are more focused on your relationships and working to find a healthy balance between your world and the world of others. You may even realize that you are seeking support, sharing your ideas, communicating better, and creatively collaborating with either a romantic or business partner. And if you're currently flying solo, don't be surprised if romance comes knocking on your door. 
Taurus: You're busy, Taurus! Make sure that you are penciling in enough self-care time, and try not to overdo it socially, if you can. You may be presented with a job change or new work responsibilities. But this season, your fellow Venus-ruled bestie Libra is here to make your life easier, so let it! Be open to new ideas, like allowing yourself to get to bed earlier or start practicing a quick meditation before tending to your work emails. The more ease you can bring to your day, the better. But don't forget to enjoy the ride, with big shifts and hefty to-do lists come big accomplishments!
Gemini: Don't take life so seriously! Fall in love! Dance! Have fun! Cuffing season is officially among us, so whether you're spicing it up in the bedroom or having a movie marathon all day long under the covers with your crush, now is a great time to slow down and spend time with your favorite people. If there's a time to feel like a kid again, or even be around children, the time is now.
Cancer: Home is where the heart is, this season and always for you, Cancer. You may be hosting cozy dinner parties, spending way too much money on fall-scented candles and decor, or even preparing for a big move. But right now, your energy is going into the four walls we call home. Enjoy nesting—or if your place needs a revamp, focus your energy this Fall on building the den of your dreams! 
Leo: You're shining bright, Leo, and your creativity is on fire! You've got your community's attention, more than normal, so now is the time to get serious about what it is you have to say. Whether you're being inspired to create podcasts, writing, painting, or music—accept the call and dare to shine! You may also be spending quality time with siblings or neighbors, since you don't have to go far to find inspiration.
Virgo: Embrace your current money situation, whether you love it or hate it. When we celebrate our current financial status and find genuine gratitude for what we have, we call in even more abundance. Just a quick change in your attitude can allow you to fully embrace all the financial opportunities that are heading your way. You may find yourself booming with brilliant business ideas this season, with some of them maybe even coming to fruition!
Libra: You come first right now, Libra! And you're being put to the test this season. It's time to truly tap into your truth and emotions, and maybe even dare to take the lead in making some decisions! You may be having some deep revelations with your therapist, or maybe you're feeling fired up to go for the dreams you've been resisting. Trust yourself—and more importantly, allow yourself to be heard and seen. People naturally love to befriend you, but sometimes, we have to remember to befriend ourselves too.
Scorpio: It's time to do you! Spending time alone, or even offline, provides an opportunity for self-reflection, personal growth, and self-care. Take some precious time to honor your mind, body, and soul. Sleep, meditation, making music, writing, and painting are just some examples of things that you could do instead of attending that boozy brunch you'll end up regretting. Unplug, but actually enjoy it!
Sagittarius: You're a social butterfly. And your friends are lifting you up right now, so let them do so! Just be sure to return the love. There's so much joy within your social groups that new friends and new co-workers may even be a recurrent theme for you this Fall. You might even be jetting off with your besties or traveling somewhere far away, making new pals worldwide. Cheers!
Capricorn: Working hard comes naturally to you, Cap, but this season, it's time for you to get the recognition you deserve. That is, as long as you remain disciplined and show up for the work at hand. Now is not the time to give up or quit before the job is done, follow through to the finish line and see how the universe rewards you!
Aquarius: Ideas are meant to be shared, especially now! You're being seen and heard on a very large scale this season, maybe even internationally, so now is not the time to dim your light. Wherever you go, bring your quirky ideas and that special spark with you, because your words and ideas are very powerful right now. You may find you're going back to school, learning about a new subject (astrology, perhaps), or traveling more.
Pisces: This Fall Equinox is provoking your witchy side to come out and play. That's because your intuition is heightened and you're learning how to trust it. But really, you don't need a black cat or a pointy hat to learn about the deeper meaning of your inner world. Some quality time alone is the best spell, or even better, time with a trusted friend or intimate partner—someone who can let you open up and vent for once! The work you do here and now will only benefit and strengthen the next chapter of your life.