Review: 'Mucho Mucho Amor' Explores the Life of Astrologer Walter Mercado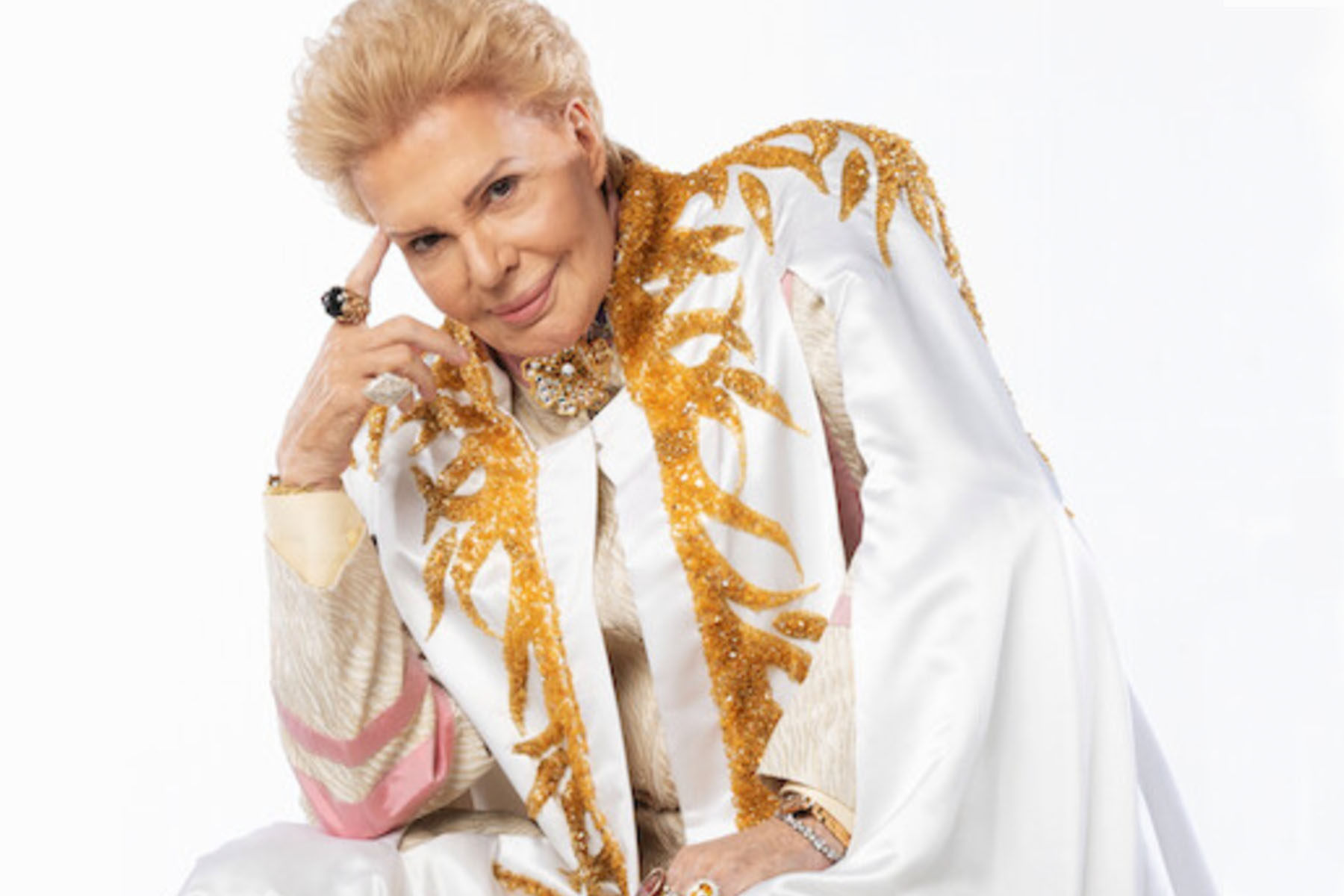 "I can't think of an English-language astrologer who would command the attention of millions of households," says Lin-Manuel Miranda, the actor who played iconic Puerto Rican astrologer and television personality, Walter Mercado, in Netflix's most recent documentary release, Mucho Mucho Amor: The Legend of Walter Mercado.
Mercado, who passed away in November 2019 at the age of 87, was one—if not the—most famous astrologer of our time. He was a Pisces, in case you were wondering. And as such, he captivated and mesmerized people with his elaborate capes, exuberance, and magnetic personality.
People would be at the edge of their seats, waiting to hear their horoscopes whenever he came on the television screen. His positive words helped instill hope and self-belief in millions of people worldwide, especially among the Latino community. He quite literally emanated positive vibes through the ether, and always signed off each segment with the now-iconic words: mucho mucho amor (which is Spanish for "much, much love").
His larger-than-life energy and personality poured out of him so naturally. People loved it. Then suddenly, at the height of his fame, he disappeared from the spotlight.
In the documentary, we get a peek at Mercado's day-to-day life in his final years—then discuss why he suddenly vanished from the limelight.
The documentary begins in his San Juan, Puerto Rico home—a place chock-full of flamboyant costumes, images of his glory days, and religious and spiritual artifacts. He spends time re-watching old VHS videos of his shows and being tended to by his lifelong assistant, Willie Acosta. Although frail in his old age, the cameras and the lights still fueled him.
https://www.instagram.com/p/CCg_c11HDQq/
During the film, Mercado narrates the story of his life, beginning with his childhood. After healing a wounded bird with his prayer and touch, people from his village sought him out as a mystical healer. Even at a young age, he knew that he was different from everyone else and his uniqueness would make him a star. He later went on to dance and act in telenovelas. While on set one day, he was asked to record a segment delivering horoscopes for all the zodiac signs, a topic he was keen on.
That one segment spawned into the first television program dedicated to astrology and radio shows, and Mercado quickly became a worldwide sensation. His foray into astrology happened almost by accident.
Then, things get interesting. The film dives into the reason behind the abrupt halt to his career. Mercado unknowingly signed over all the rights to his name and likeness to his former business manager, Bill Bakula, in perpetuity. After six years of court battles and lots of emotional pain, Mercado finally regained the rights to his name and likeness, only to suffer a heart attack two days later. Although there were multiple attempts to make a television comeback, it wasn't written in the stars for him. He spent his last years at home in Puerto Rico surrounded by his friends and family—which he described as "heaven."
Although astrology was his claim to fame, Mercado was more than just an astrologer. He was a pioneer. He broke molds and societal rules with his gender-ambiguous look, feminine energy, ornate jewelry, feathered hair, and glossy makeup. He didn't allow gender norms and sexuality to define him. On the contrary, he embraced wholeheartedly what made him different. That not only catapulted him to icon status but also inspired younger generations of queer Latinx. They saw parts of themselves represented on television and found an idol who was revered.
In a clip of the film, when asked if it bothered him that people confused him for a woman, he said it didn't. And, when asked why he never talked about his sexuality. His response was:
"I have sexuality with the wind, with the flowers in the garden, with all the beautiful displays of nature. I don't need a person to make me happy or to have an orgasmic experience. I have sex with life. I have sex with everything—with clothes, with beauty."
The documentary ends by highlighting Mercado's last public appearance at the HistoryMiami Museum in Miami, Florida, where his life and career were celebrated in 2019 with an exhibition. In true Mercado fashion, the astrologer entered the exhibition opening on a throne fit for a king. He described the event as the most beautiful and memorable moment of his life. He passed away a few months after.
"Life is so short," he said in the documentary. "My spirit and my message is going to be eternal." It's safe to say that Mercado has remained true to his word.
Story by Jessica Estrada
Lead photo courtesy of Netflix