This Crystal Can Help You Become a Goddess
While crystals are having a moment of popularity, their age-old powers transcend fads and trends, and can be used in your life to make you feel calmer, more grounded, more courageous, and more in tune with your inner psyche. Twice a month, new Horoscope.com contributor and crystal expert Margaux Perrier will share her knowledge on crystals, including the best ones to use, how to use them, and how to incorporate them in your daily life. 
Feminine energy is all-embracing, all-welcoming and all-empowering. Often misconstrued for weak or submissive, it is in fact powerful, courageous, nurturing, generous and gently creates an open space for all.
Chrysocolla is a Goddess energy stone, its cerulean to emerald hues vibrantly likening itself to the turquoise colors of the Earth, optimal for opening a limitless flow of communication. Delicate in its strength, Chrysocolla aids those of us with challenges speaking our mind, invoking energies of empowerment as we are called to rise up and say what we feel, and believe what we say.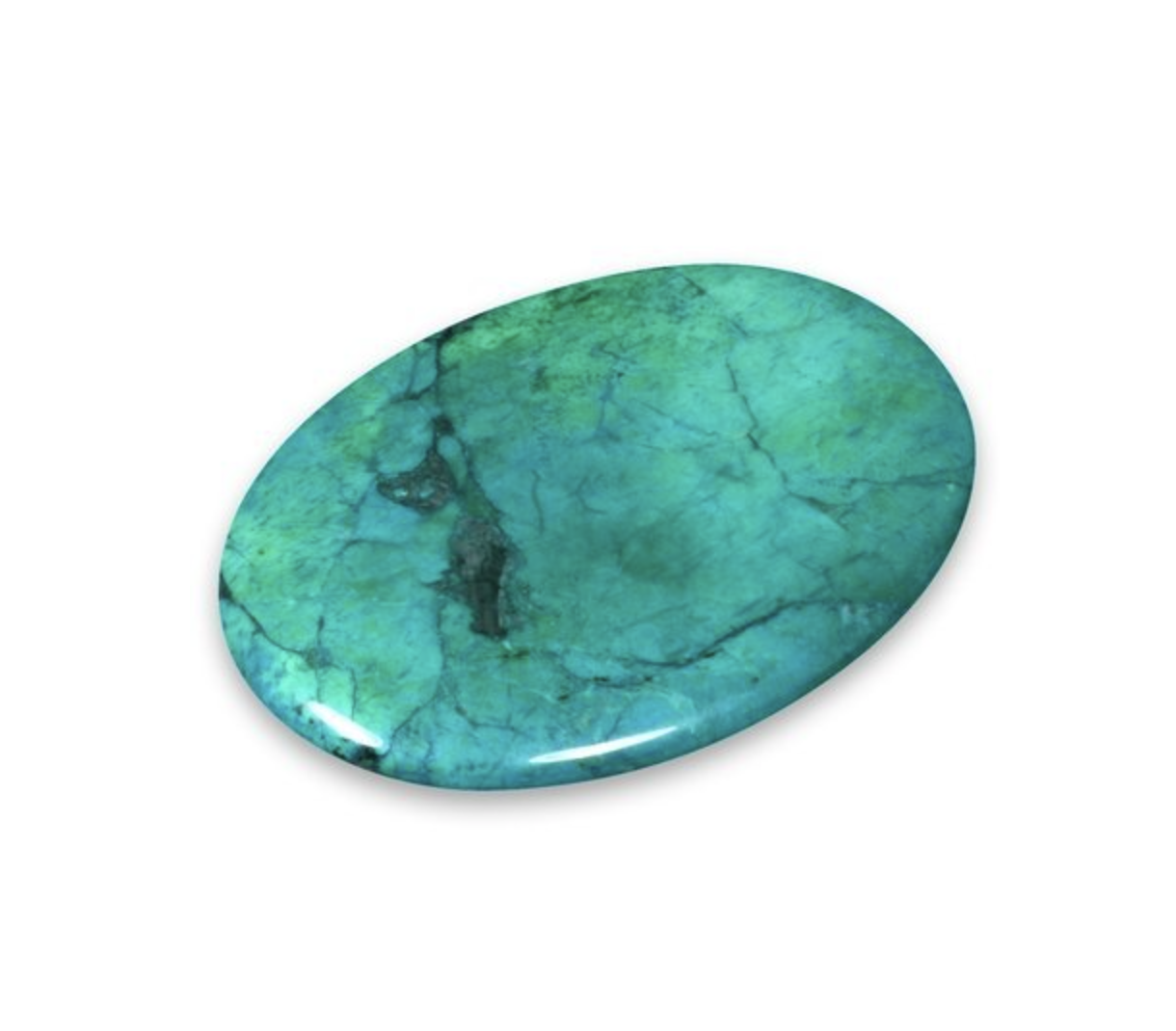 Chrysocella, the goddess crystal, $12 for a palm stone
Over the passing year, which has not been without its trials, I have noticed an abundance of my clients gravitating heavily toward Chrysocolla, focusing intently on bringing a lot more feminine energy into their life. Through this increasing wave of feminism, I have noted many men (and women) are no longer shying away from their emotions and instead choosing open vulnerability. While inquiring deeper, they seem to be hoping to release any remnants of implanted toxic masculinity that has long labored our society and cultural conforms. Luckily, amidst turbulent times, there comes a revolution of tolerance, curiosity, support and communication. We, as a global community, are now refusing to accept judgments that separate us, and are more inclined to actively listen and appreciate the collective willingness to objectify and no longer tolerate inequality, ineptitude or ignorance. In allowing anyone to upset us throughout our day, we are consciously choosing to release our power over our own emotions. Thus, whoever you allow to anger you, owns you.
Chrysocolla eliminates thinking patterns rooted in fear, releases blockages deep within your throat chakra, encouraging you to understand your feelings so that you can communicate them openly and freely. It reduces feelings of guilt, judgment or worry of failure, heightening your sense of awareness and inspiring you to own your power. Chrysocolla creates stability throughout your life, by helping you relinquish destructive habits to make space and increase your capacity to love openly. As a writer and a person who enjoys having many creative outlets, I work with Chrysocolla regularly to ensure that I'm giving myself as much gratitude as I send to those I admire. A key component of communicating successfully is the cultivation of kindness, which is best demonstrated through empowering one another. By directing the love we have for ourselves outward, to the Universe, your neighbor, your grocer, your friends, to those who tangle your nerves – the more you allow yourself to receive. At times it may take patience, but spends much less energy and leaves you more fulfilled. Through compassionate communication, you are not only holding respect and demonstrating true presence to the other party, but you are honoring and respecting yourself, and raising your stream of consciousness.
So daily, what can you do? Work on you, confidently and without judgment, without fear, without reluctance. You can look in the mirror and mindfully highlight all the little things that make you uniquely perfect. You can start a gratitude journal to list ten things daily that you love about yourself. You can reach out to a friend who inspires you, and express to them know how thankful you are to have them in your life. You can stop a stranger in the street and let them know how killer their shoes are, demonstrating you admire their confidence. These small daily rituals are entirely doable and instill new habits that can realign deep-set patterns. It encourages you to release judgments or insecurities of yourself and others, and instead of instantly spotting the things that create differences, highlight that which calls on us to grow. By watering this little love ritual each day, we can quickly see how much we flourish in embodying the Goddess within.—Margaux Perrier 
Margaux Perrier is a writer, jewelry designer, and creative. Find her on Instagram @perrierlikethewater.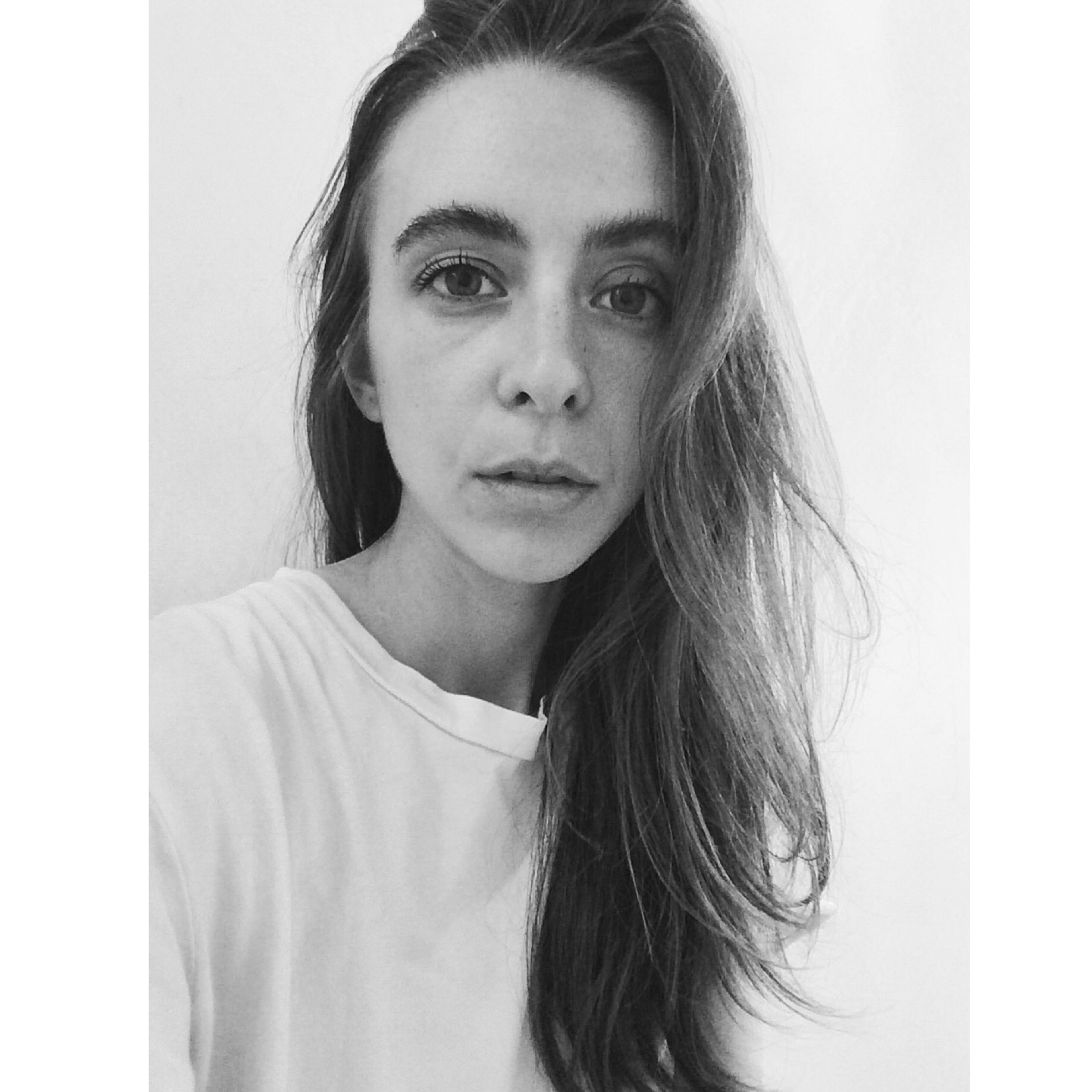 Want to Add Crystals to Your Life? Start Here: 
Need to Heal Your Heart? This Crystal Can Help 
Need a Fresh Start for the New Year? Consider a Reiki Treatment
Why (And How) Crystals Can Bring Your Sex Life to a Whole New Level
These 5 Crystals Will Get You Through Any Season
A Crystal A Day Brings the Good Vibes to Stay 
Why Your Life Needs a Crystal in It, Right Now
The Most Powerful Crystals for Your Zodiac Sign