The History of Psychics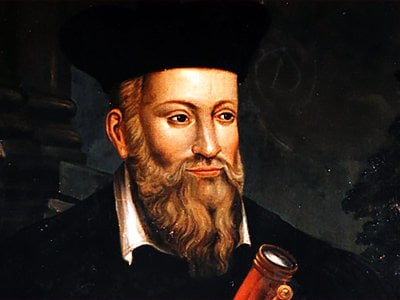 Astrology has long been considered one of the world's most mysterious and intriguing practices. For centuries, people have looked to the stars and planets for guidance in everything from love and relationships to career and finances. But astrology is just one facet of the larger world of psychics and psychic abilities.
Psychics have been around for thousands of years, and their abilities have been both celebrated and feared throughout history. In this article, we'll take a closer look at the history of psychics, the role of astrology in psychic practices, and how modern psychics are changing the game.
Ancient Beginnings
The earliest known records of psychic abilities come from ancient civilizations like Egypt, Greece, and China. In these societies, people who demonstrated psychic abilities were often revered and even worshipped as spiritual leaders.
One of the most famous psychics of the ancient world was the Oracle of Delphi in Greece. The Oracle was said to receive messages from the god Apollo, and her prophecies were highly valued by kings, generals, and other powerful figures.
In ancient China, psychics were also highly respected and often served as advisors to the imperial court. These psychics, known as "diviners," used a variety of tools and techniques to predict the future, including astrology, numerology, and the interpretation of dreams.
The Middle Ages and Beyond
During the Middle Ages, the Catholic Church viewed psychic abilities as heretical and often persecuted those who claimed to possess them. However, this did not stop people from seeking out psychics for guidance.
One of the most famous psychics of the Middle Ages was Nostradamus. Born in France in 1503, Nostradamus became known for his prophecies, which he claimed were based on astrology. His predictions were often cryptic and open to interpretation, but many people believed in his abilities.
In the 19th and 20th centuries, psychics began to gain more mainstream acceptance. Spiritualism, a movement that believed in communication with the dead, became popular in the United States and Europe. Many spiritualists claimed to have psychic abilities, and some even offered to help people contact their deceased loved ones.
The Role of Astrology in Psychic Practices
Astrology has always played a significant role in psychic practices. Astrologers believe that the position of the planets and stars at the time of a person's birth can influence their personality, strengths, and weaknesses.
Psychics often use astrology to provide guidance to their clients. For example, an astrologer might look at a client's birth chart to determine the best career path for them or to help them understand their relationship patterns.
Modern Psychics
Today, psychics are more popular than ever before, and their abilities are increasingly being studied by scientists and researchers. Some psychics have even gained celebrity status, with popular television shows and books about their experiences.
Modern psychics often use a variety of tools and techniques to provide guidance to their clients, including tarot cards, crystal balls, and pendulums. They may also use meditation and visualization techniques to tap into their psychic abilities.
While some people are skeptical of psychic abilities, many others find comfort and guidance in their readings. Whether through astrology, tarot cards, or other means, psychics continue to play an important role in helping people navigate the uncertainties of life.
The Bottom Line
The history of psychics is a rich and fascinating one, filled with stories of prophecy, divination, and spiritual guidance. While the role of astrology in psychic practices has evolved over time, it remains an important tool for many psychics today. Whether you believe in psychic abilities or not, there's no denying the impact that psychics have had on our society and culture.