The Best (and Worst) Scents for Every Sign—for Perfume, Candles, and More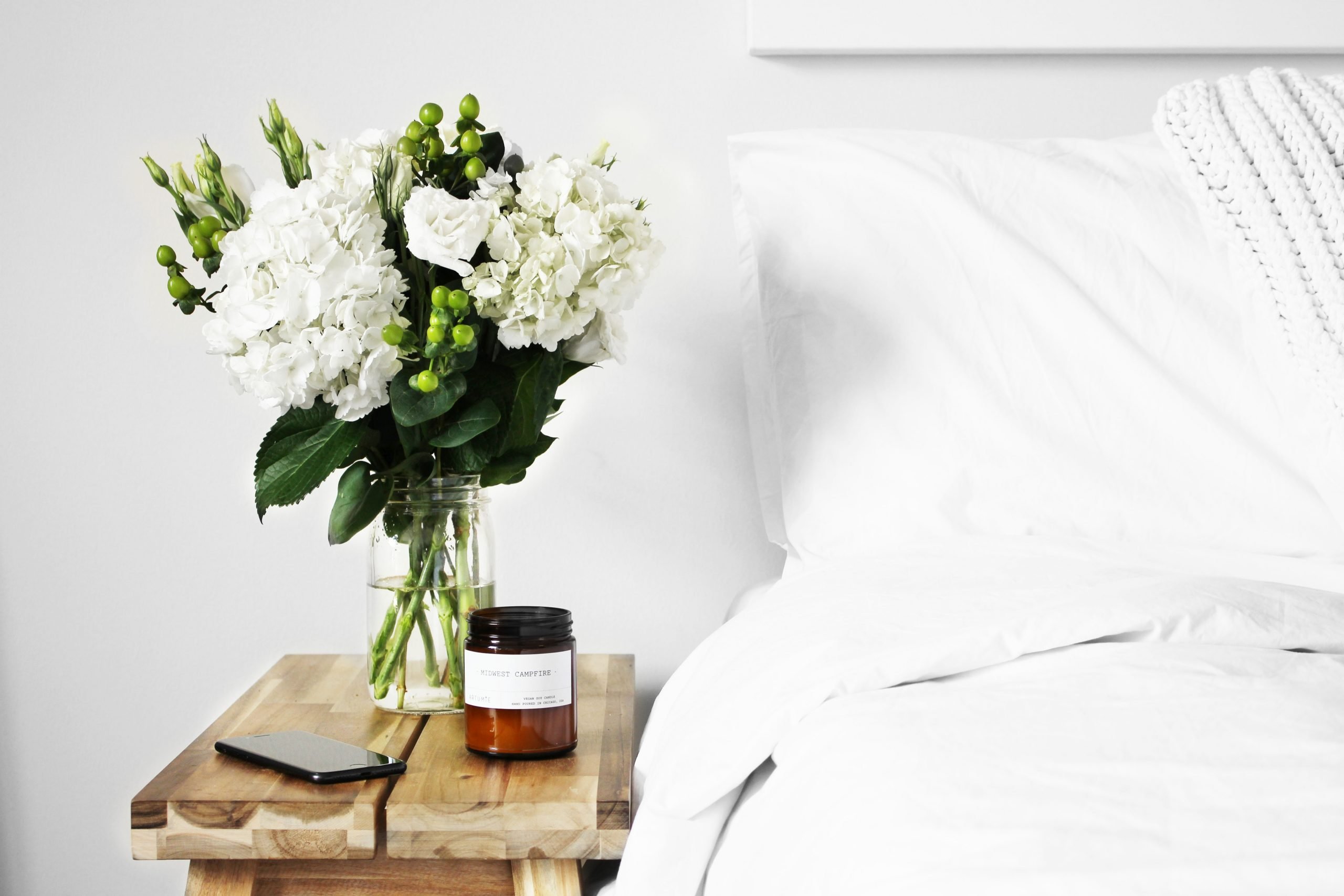 The sense of smell is the strongest sense tied to memory. So catching a whiff of a flower, a home-cooked meal or a perfume bottle can send you right back in history. And while these #TBT instances are usually welcomed, not all scents are equally pleasant for the zodiac signs.
To create comfort, foster inspiration and ignite creativity, an Aries, a Taurus, a Virgo and a Pisces all crave—and need—a variety of smells in their homes. And while spices wafting through the kitchen air is ideal for some signs, others might reap a headache from the intensity of the aroma. Or vanilla may be a pleasant scent for a handful of signs, while others find it too mutable. To help decipher which scents work best for you (and which ones don't), we asked celebrity astrologer Kristin West, to give us the high and low notes for each of the zodiac signs. 
Read This Now: Discover the Best Lipstick For Your Zodiac Sign
Aries
Best: Spices, woods
Worst: Fresh rain, melon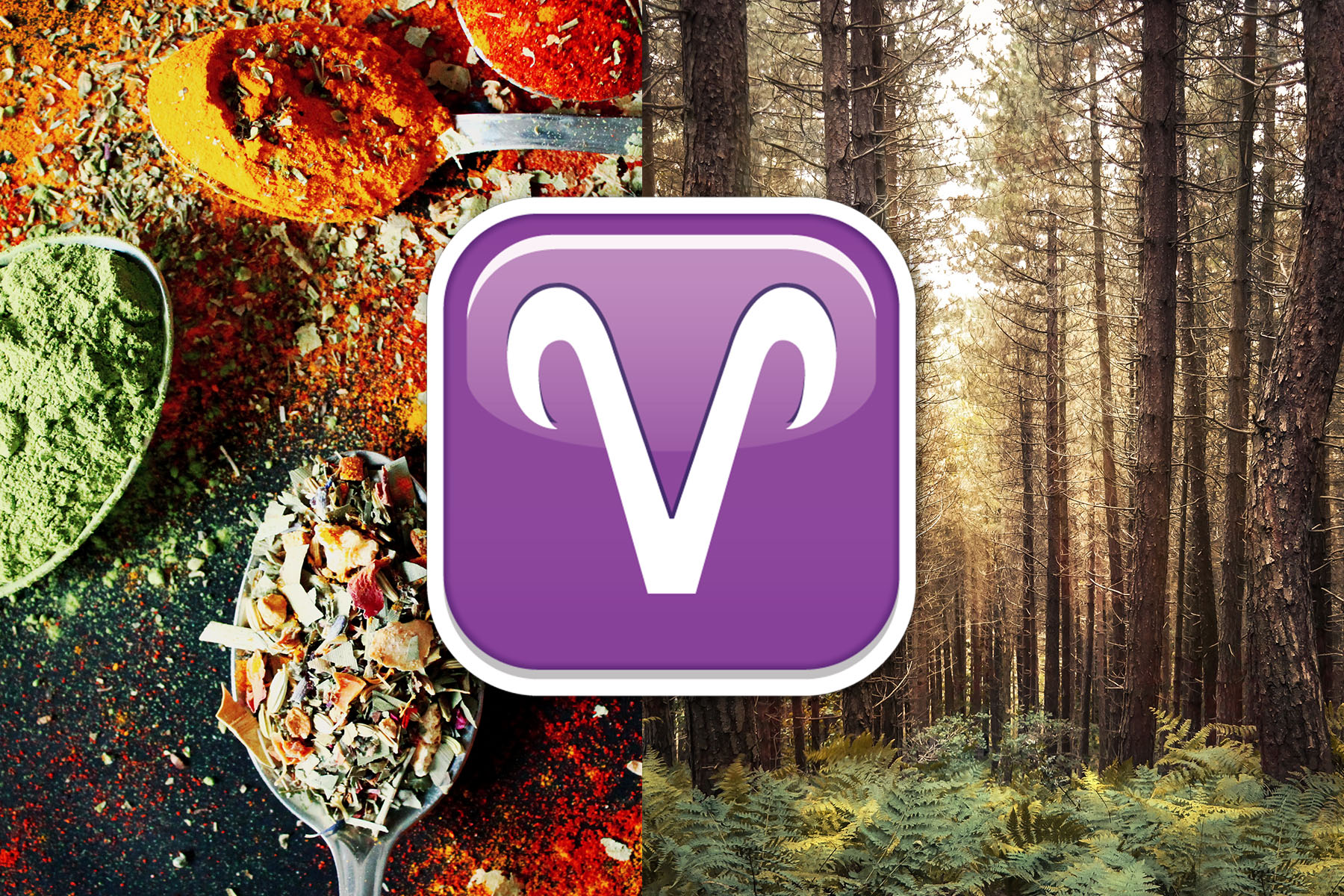 To match their fiery, intense approach to nearly every aspect of their life, West recommends any-and-all spices for an Aries. This includes cinnamon, ginger, pepper, or even more savory finds like cumin, to stimulate their psyche. To fuel their innate fire and zest, Aries should also consider a woodsy-approach, including pine, cedar or juniper. While still earthy in its own way, West explains a fresh rain or a melon scent will dampen their energy.
Try this woodsy scent: Astral House Eucalyptus & Pine Candle
Taurus
Best: Pastoral, rose
Worst: Frankincense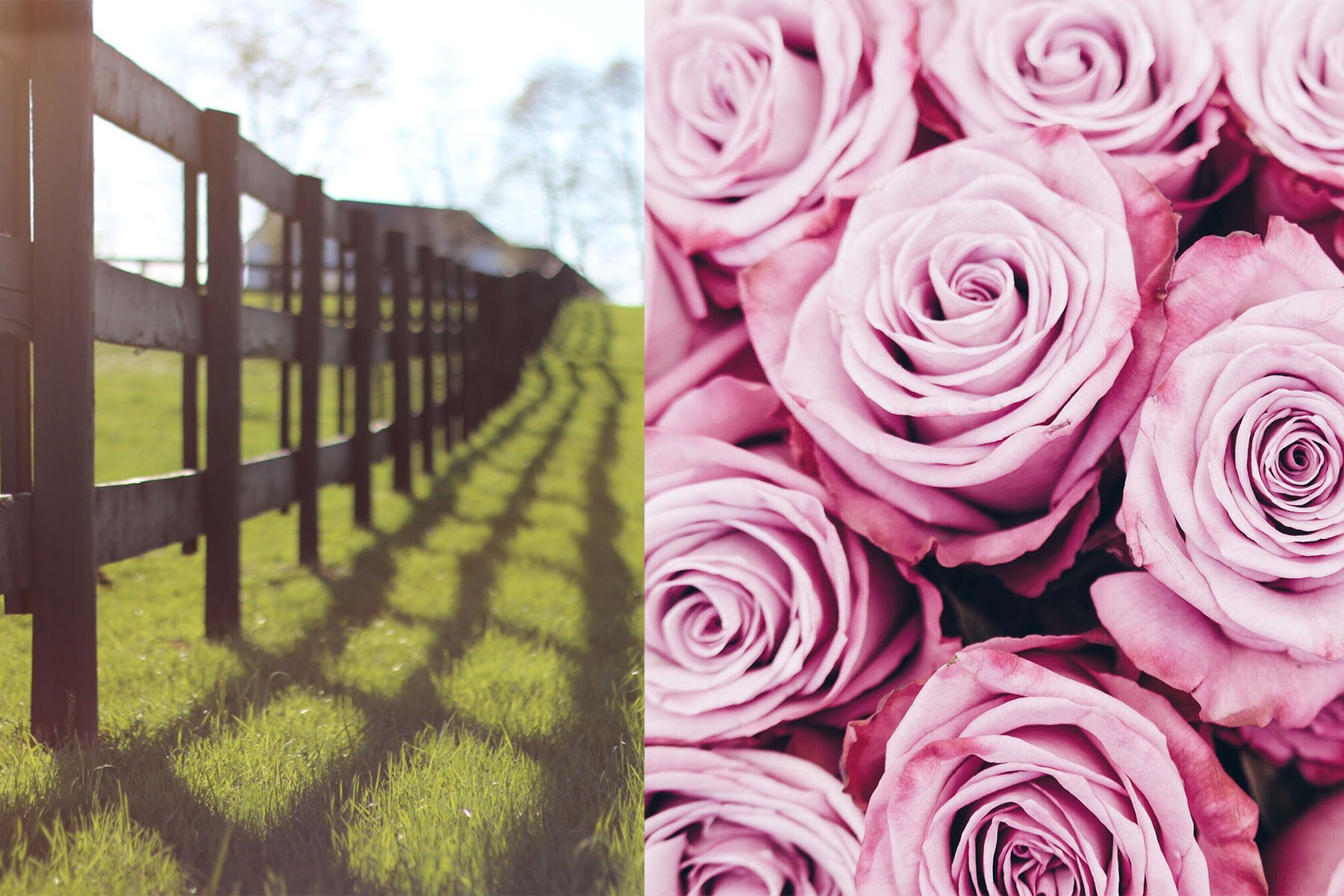 West explains the earthy Taurus has their feet on the ground—and preferably, a grassy or flowery one at that. That's why these type of planet-friendly smells will delight and soothe them, making clover, fresh hay or leather smart picks for their noses. Because Taurus is ruled by Venus, the planet of love, a rose scent in the bedroom is a nice idea, too. West notes heavy scents are a big no-no for a Taurus, so they should avoid resinous smells like frankincense. "These weigh down Taurus who really need to focus on enjoying the simple pleasures in life," she adds.
Try this rosy scent: Voluspa Rose Petal Ice Cream Macaron Candle
Gemini
Best: Multi-layer candles, lavender or mint
Worst: Myrrh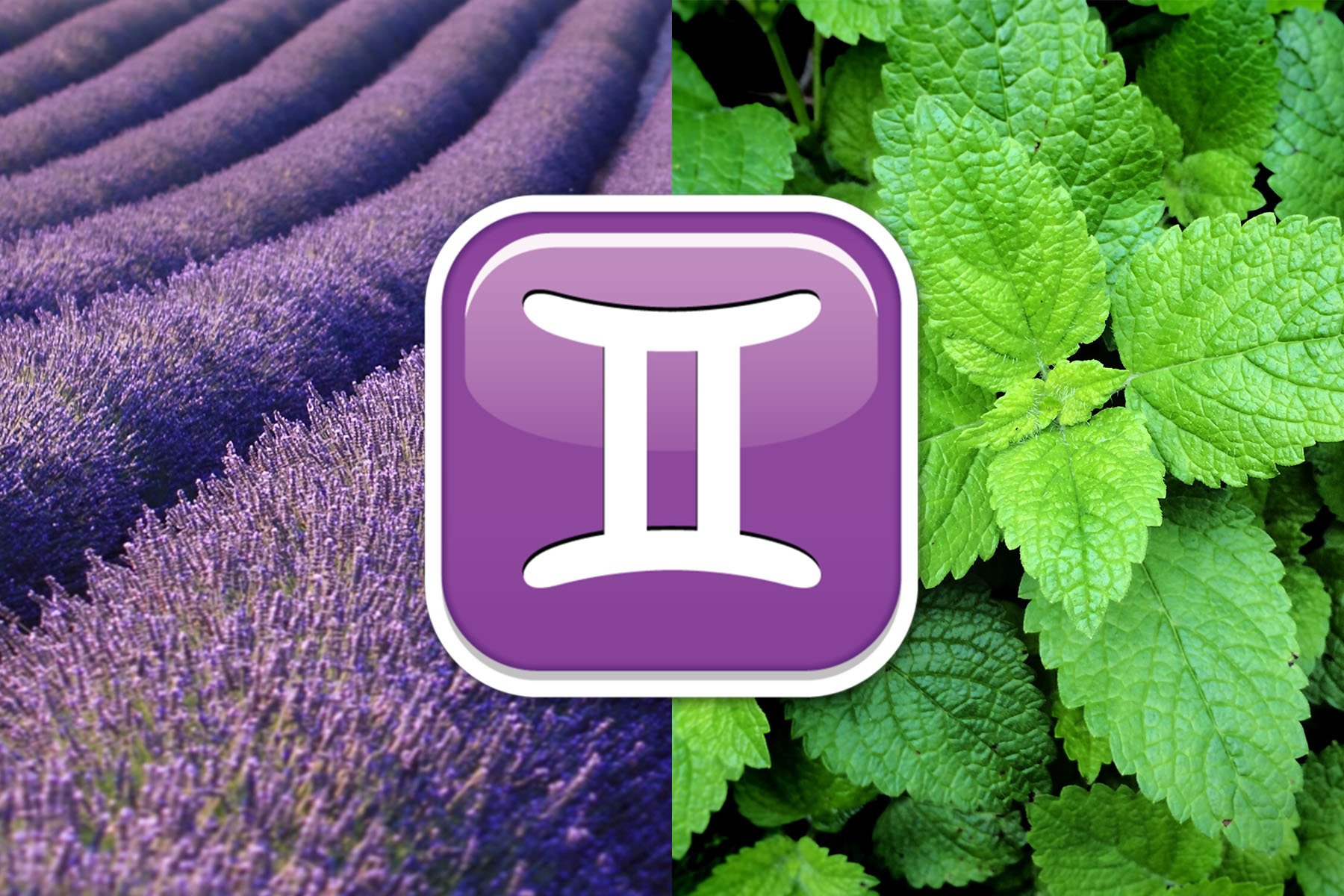 To match their multifaceted, easily-bored nature, West recommends Geminis choose candles that feature scented layers. This will keep them mentally stimulated as they buzz from one task to another. Their favorite smells include lavender and mint, while a damiana or orchid combination could intrigue them, too. They should caution against any type of myrrh or bitter-smelling perfume, as it will interfere with their quick wit and brain functions.
Try this scent: Brooklyn Candle Studio Love Potion Candle
With jasmine blossoms, calming lavender and bright mandarin, a Gemini definitely won't get bored of this 100 percent soy-derived candle.
Cancer
Best: Baked goods, laundry, eucalyptus
Worst: Woodsy smells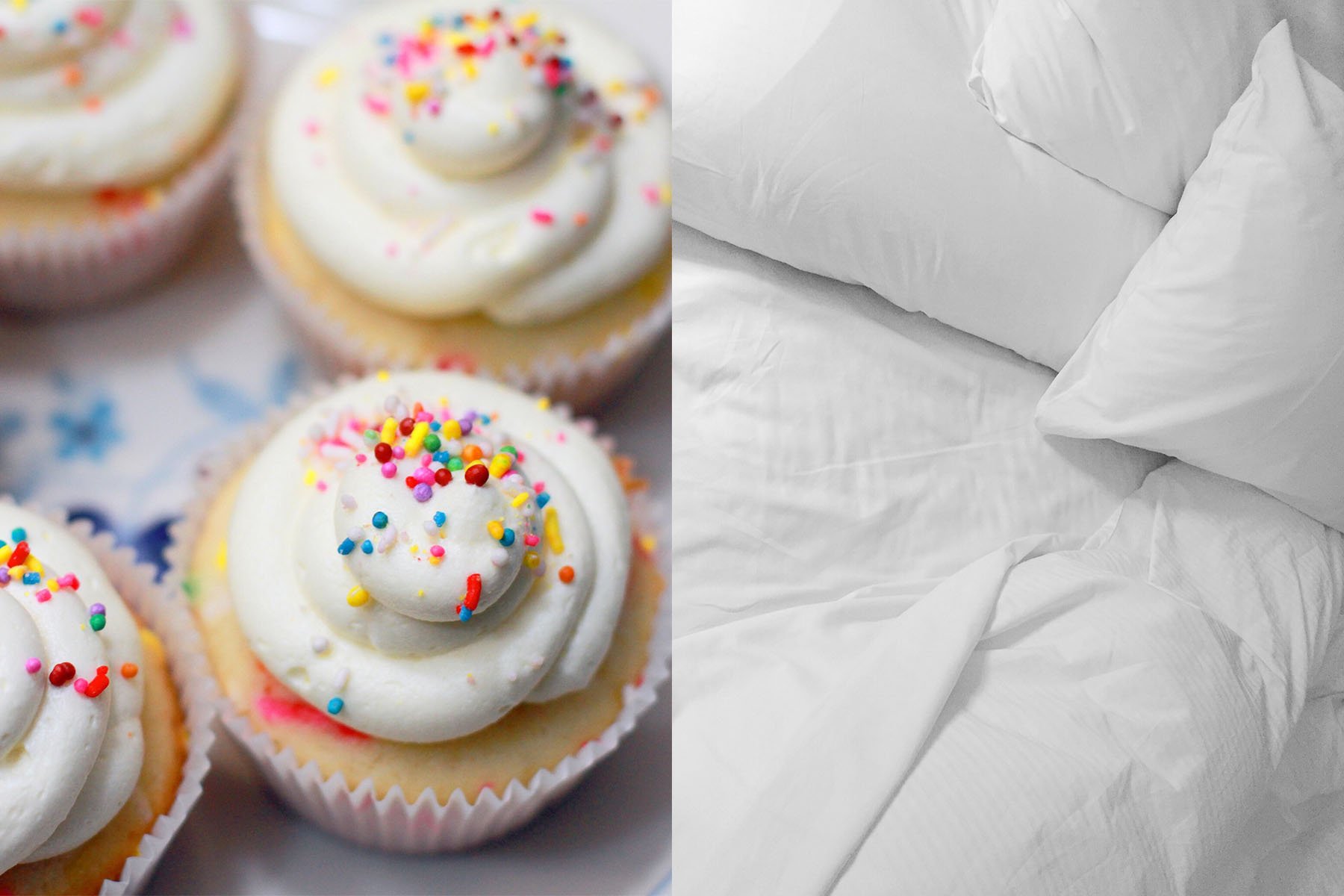 Since West says most of the time, Cancerians are 'domestic divas who rule—and adore!—the home, and anything that feeds off that vibe is recommended. Baked goods is a common category Cancers will shop under, including cupcake, birthday cake batter, chocolate or sugar cookies. Other home favorites include clean laundry, igniting the pride of a freshly-kept home. A more traditional route might be camphor and eucalyptus, which attune Cancers to the moon, their ruler. It's better for Cancers to steer clear of any woodsy smells, since they can make homebody Cancer feel disoriented.
Try this yummy scent: Yankee Candle Vanilla Cupcake
As one of the most beloved candle brands, Cancers will adore coming home to the scent of fluffy, sugar-y cupcakes baking. Hey, they might be so inspired, they could whip up a batch of their own!
Leo
Best: Catnip, frankincense, blood orange, and lemon
Worst: Hemp, camphor, mint, cypress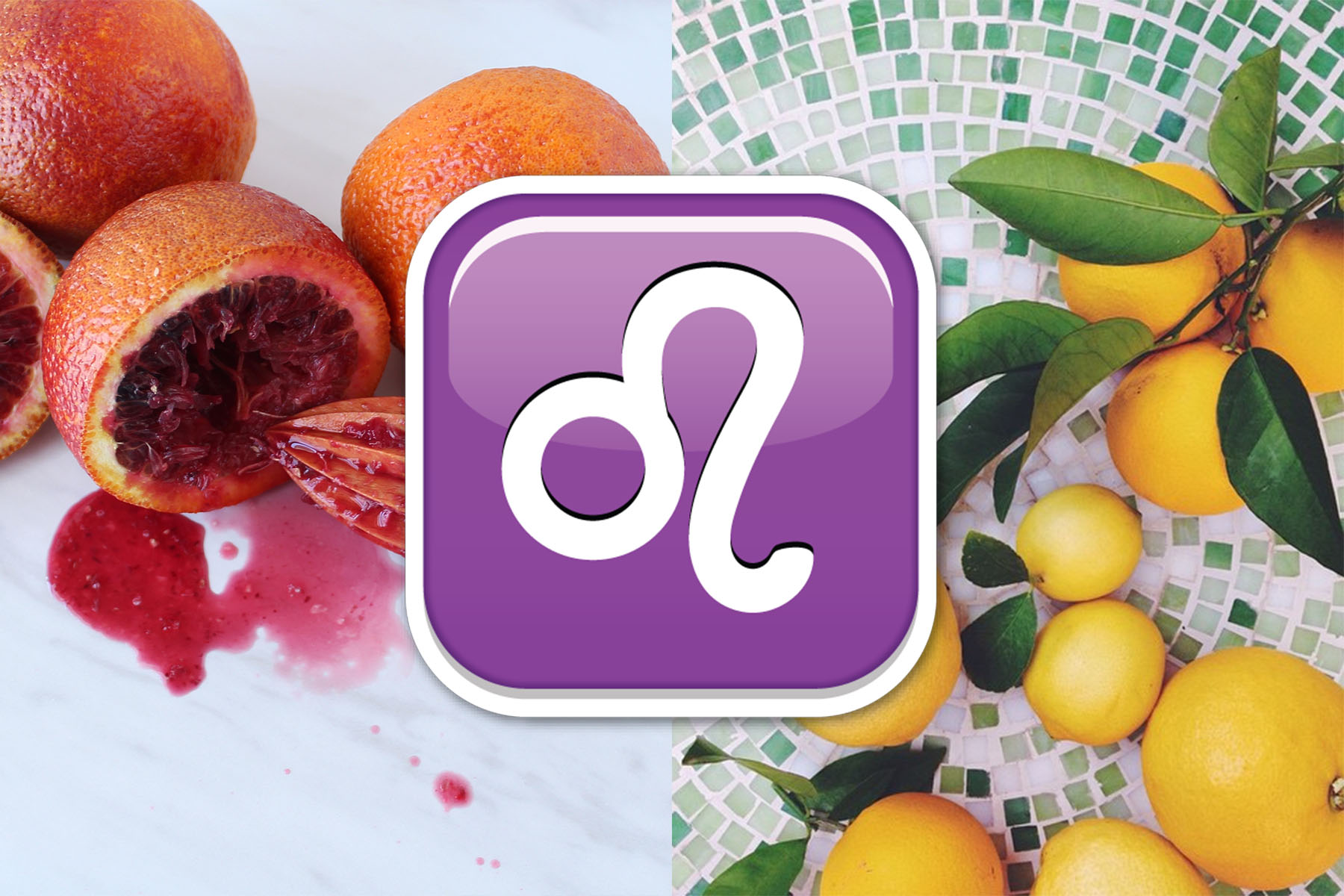 For a Leo, bright notes are the most important in terms of lighting up their home. This makes citrus and other slightly robust flavors their go-to. West recommends lemon, blood orange, copal, catnip and frankincense as top aromas. But if they pick cooling scents—including hemp, camphor, mint or cypress—they'll find their natural fire being snuffed out. She also notes Leos, especially, should choose natural candles or oils. "Any scent that's fabricated or synthetic, not coming from a plant, herb or tree, should be avoided. Plants and trees drink in the light of the sun and so it behooves Leo to opt for natural instead of synthetic scents for their maximum benefit," she explains.
Try this scent: CLCo. Blood Orange Cedarwood Candle
Virgo
Best: Lemongrass and coconut
Worst: Sage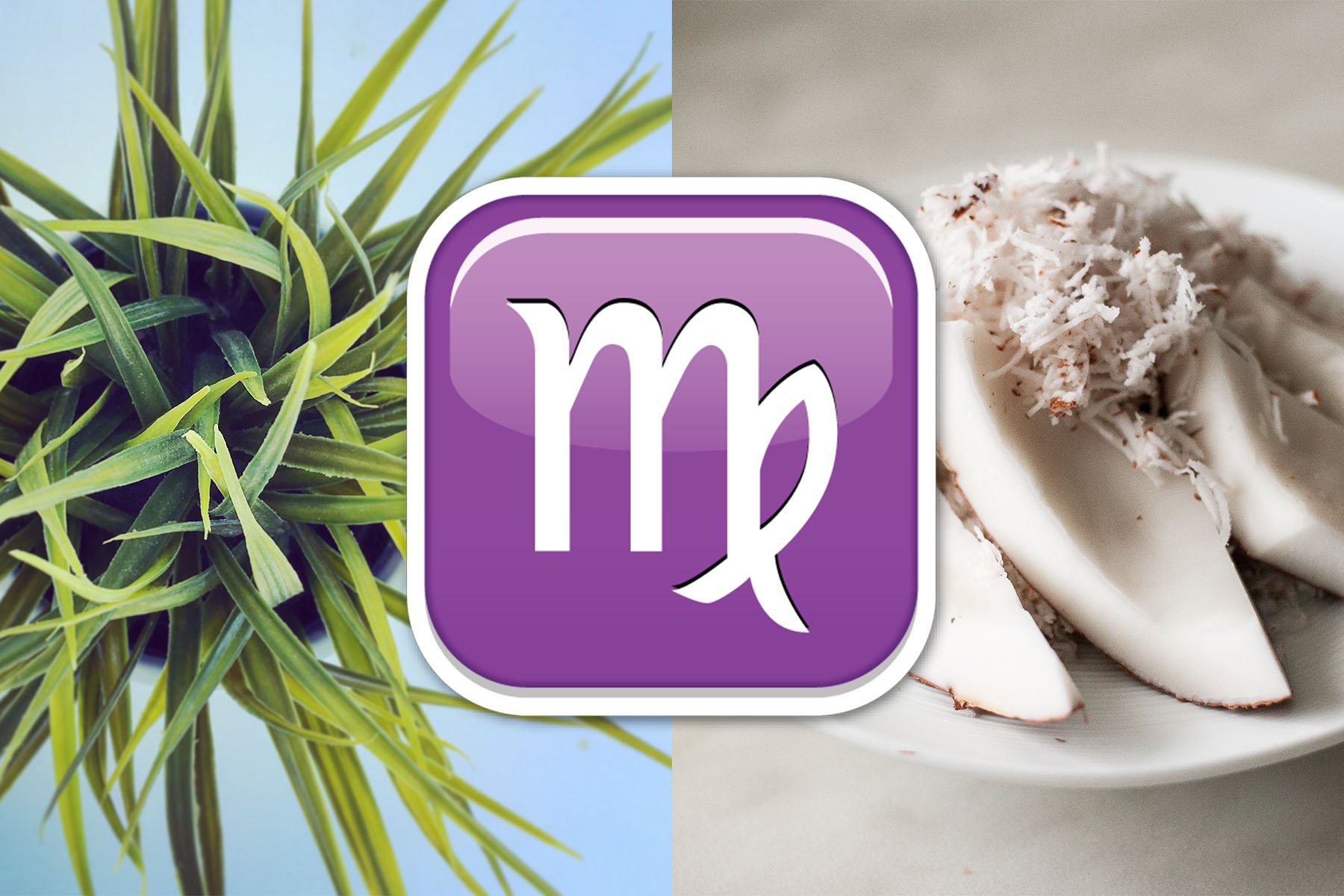 A Virgo's vision for their home is a comfortable, welcoming and soothing place to rest and recharge. Scents that instantly calm their senses and create peace are a must for any late-August to mid-September baby. West recommends coconut as a prime ingredient for any Virgo's scent collection. "Many ancient cultures prized coconut for ritual purification and since Virgo is constantly bombarded by unpleasant details and often in service to others, they need to cleanse their psyches constantly," she explains. Even though Virgos desire harmonious homes, they shouldn't use sage to cleanse their own, since that will feel too harsh. Because they prefer a more gentle and subtle approach, West suggests sweetgrass instead.
Try this scent: WoodWick Island Coconut Candle
With a real wooden wick, this candle will flicker as it burns, creating a relaxing atmosphere, reminiscent of a campfire. Talk about feel-good vibes!
Libra
Best: Rose, orange blossom, saffron, and blueberry
Worst: Heavy musk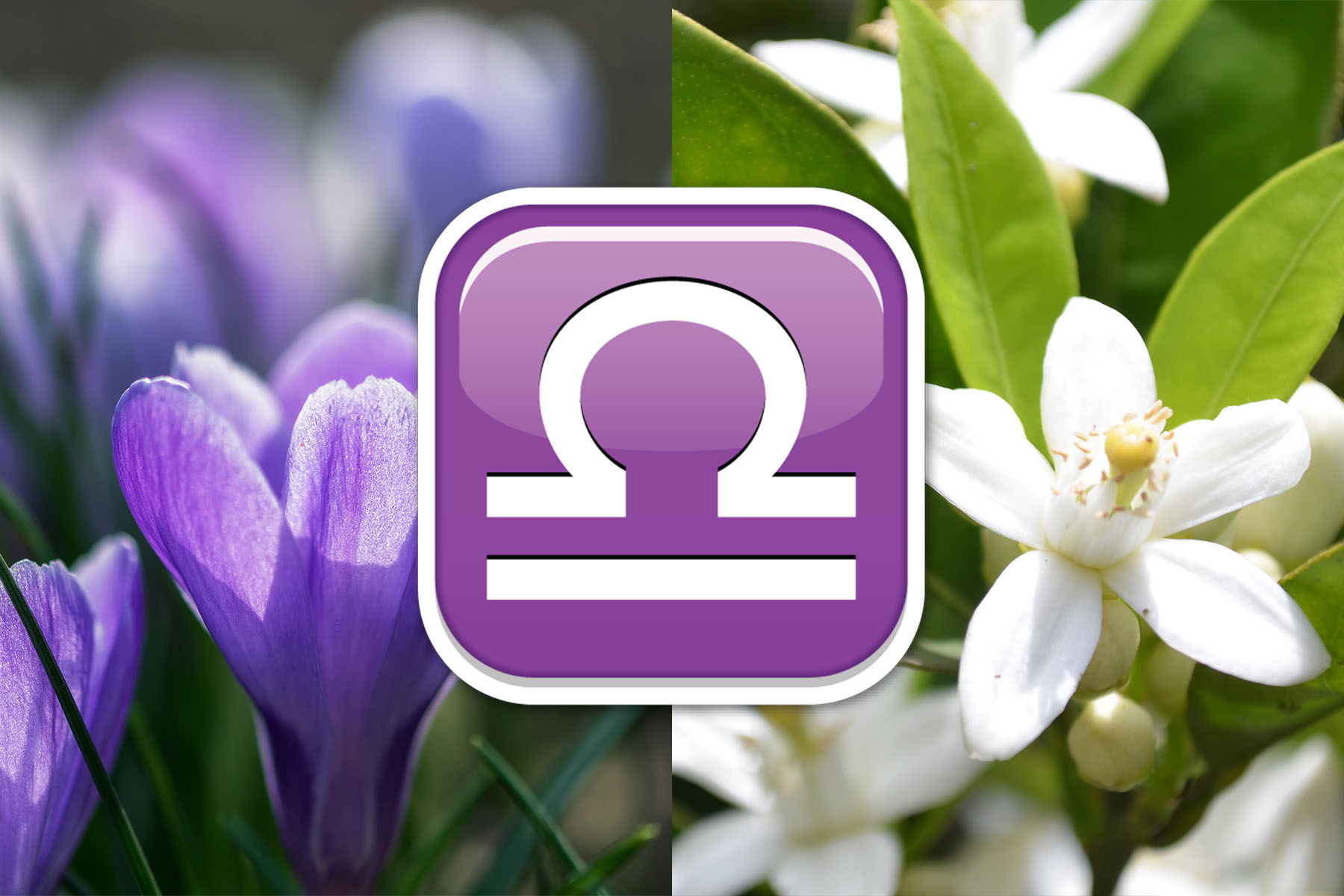 When it comes to well, everything, in a Libra's life, they seek balance. That's why West stresses the important of finding a scent that balances in the air nicely, without being too overpowering. Her top recommendations include dynamic duos like rose and saffron or orange blossom and blueberry. These can stand on their own or together, depending on a Libra's mood. Heavy musk scents will overpower their delicate harmony and should be avoided. "Too much of a good scent may make Libras, who are concerned about fairness, overly doctrinaire," she says.
Try this bright scent: NEST Orange Blossom Candle
Scorpio
Best: Frankincense, myrrh, and copal
Worst: Light, flowery scents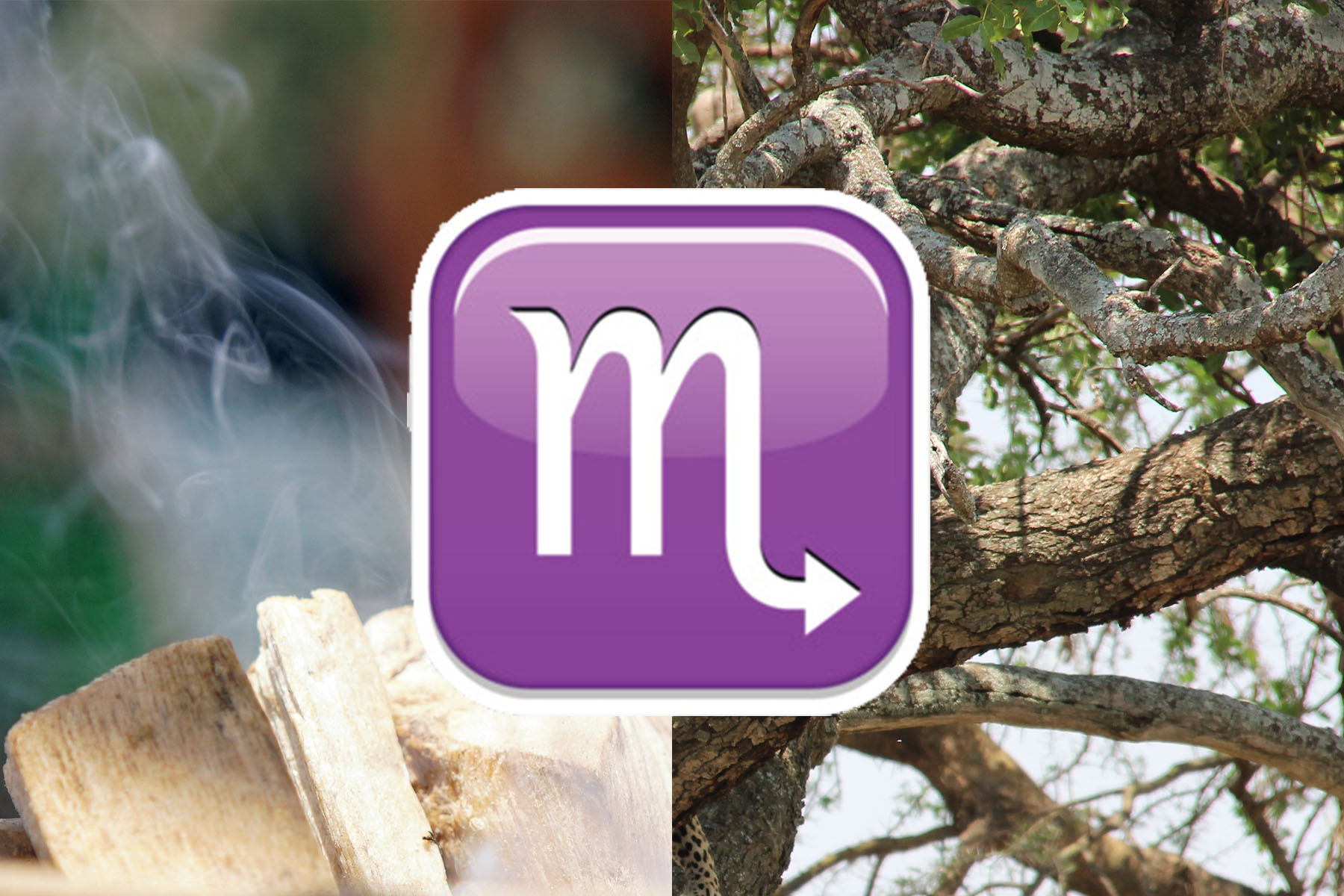 Scorpios are the masters of the mysterious, challenging them to channel their inner high priest and priestess through their homes. That's why a more dynamic and intense smell like frankincense, myrrh or copal is the best bet for them. "These scents suggest ritual and if they can find a way to make the ritual a touch risqué, all the better! Scorpios will also find the profound, lusty notes of cardamom nice," she adds. They don't need to be told to shy away from flowery scents, but just in case, West says these notes are compatible for a Scorpio because they find them to be superficial.
Try this doubly-effective scent: Just Makes Scents Frankincense and Myrrh Candle
Sagittarius
Best: Saffron, nag champa, copal, chile, curry
Worst: Vanilla, rose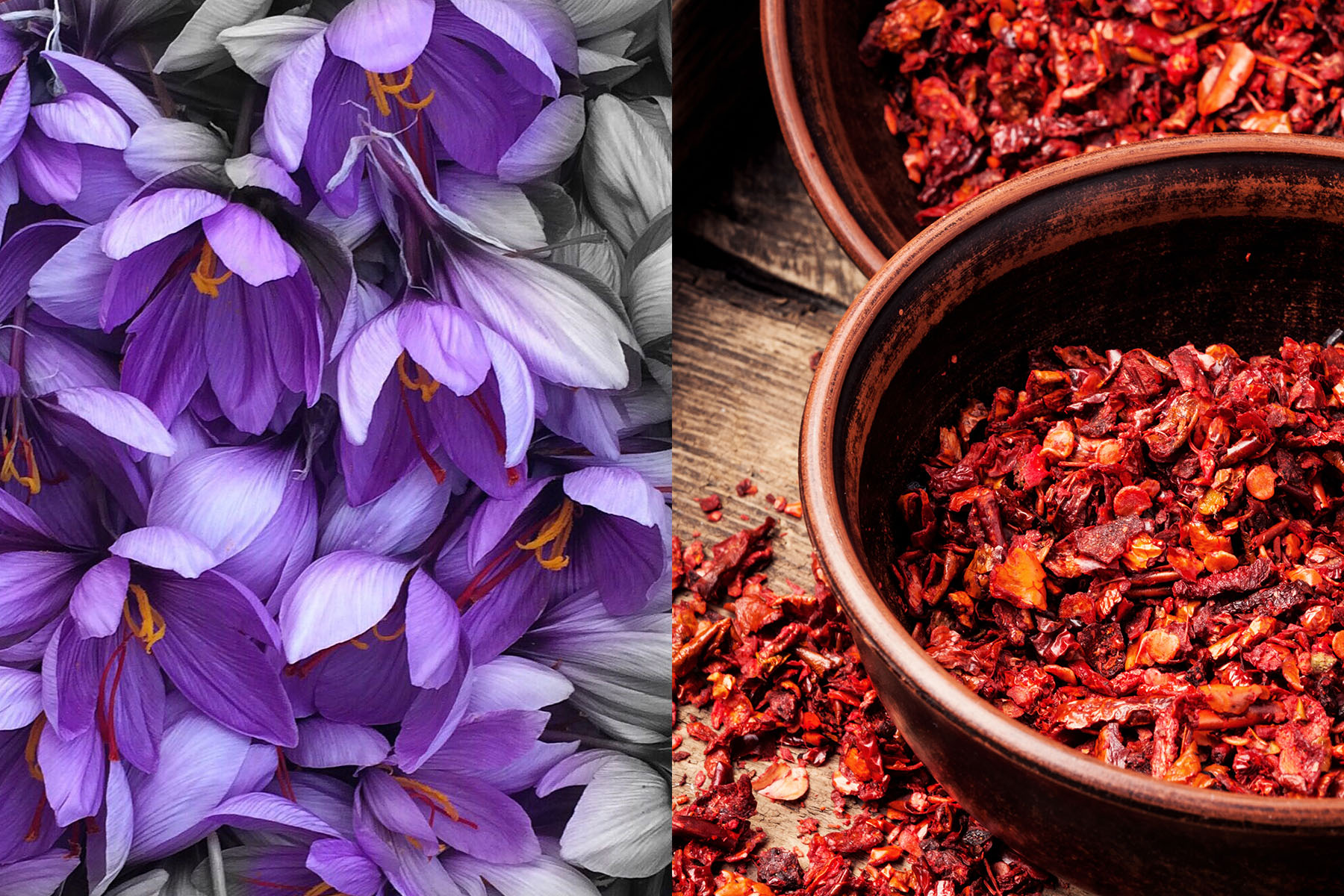 Even if a Sagittarius has two feet on the ground, their mind is always wandering somewhere else. As the traveler of the zodiac, you'll always find a Sagittarius collecting another stamp on their passport, making them naturally attracted to scents that derive from other parts of the world. West recommends any type of scent that makes them fantasize or mentally return to a place they've been or want to visit—from saffron and nag champa to copal, chile and curry, all of these are ideal for a Sag. And definitely stay away from mundane scents like vanilla or rose, according to West. They will make a Sag feel mentally foggy.
Try this ethnic scent: LaLique Saffron Mashhad, Iran Candle
Saffron is among one of the most exotic and expensive spices in the world, giving it the nickname 'Red Gold.' When you catch a whiff of this rich candle, you'll understand why.
Capricorn
Best: Chamomile, rosemary, carnation, or coffee
Worst: Ocean, heavy rain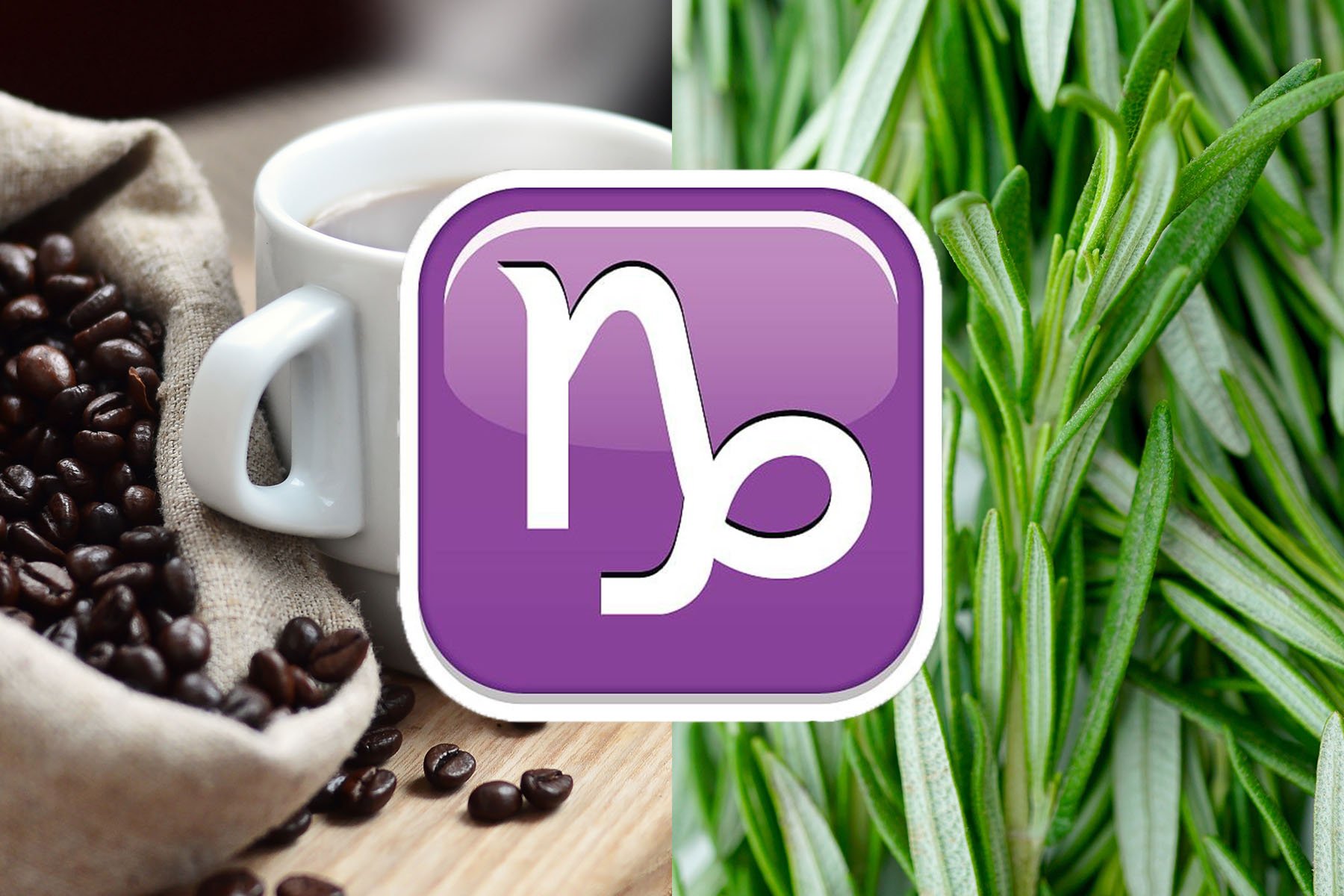 Capricorns not only take on as much work as they can, but they often feel burdened by their many responsibilities, resulting in the often dire need for R&R. But on the other hand, because they wear themselves out, they also need a heavy hitting pick-me-up from time-to-time. West says for zen vibes, Capricorns should pick an uplifting scene, like tension-taming chamomile, crisp carnation or refreshing rosemary. For a jolt of motivation, it's no surprise coffee is the best selection. Capricorns should avoid any type of heavy, aqua scent that mimics the ocean or rain. Why? "Watery scents evoke strong emotions and Capricorns can get stuck in deep, dark moods if overstimulated by water energy."
Try this scent:TRH Rustic House Rosemary + Mint Candle
Aquarius
Best: Violet, chrysanthemum, or hemp
Worst: Cinnamon, ginger, or tobacco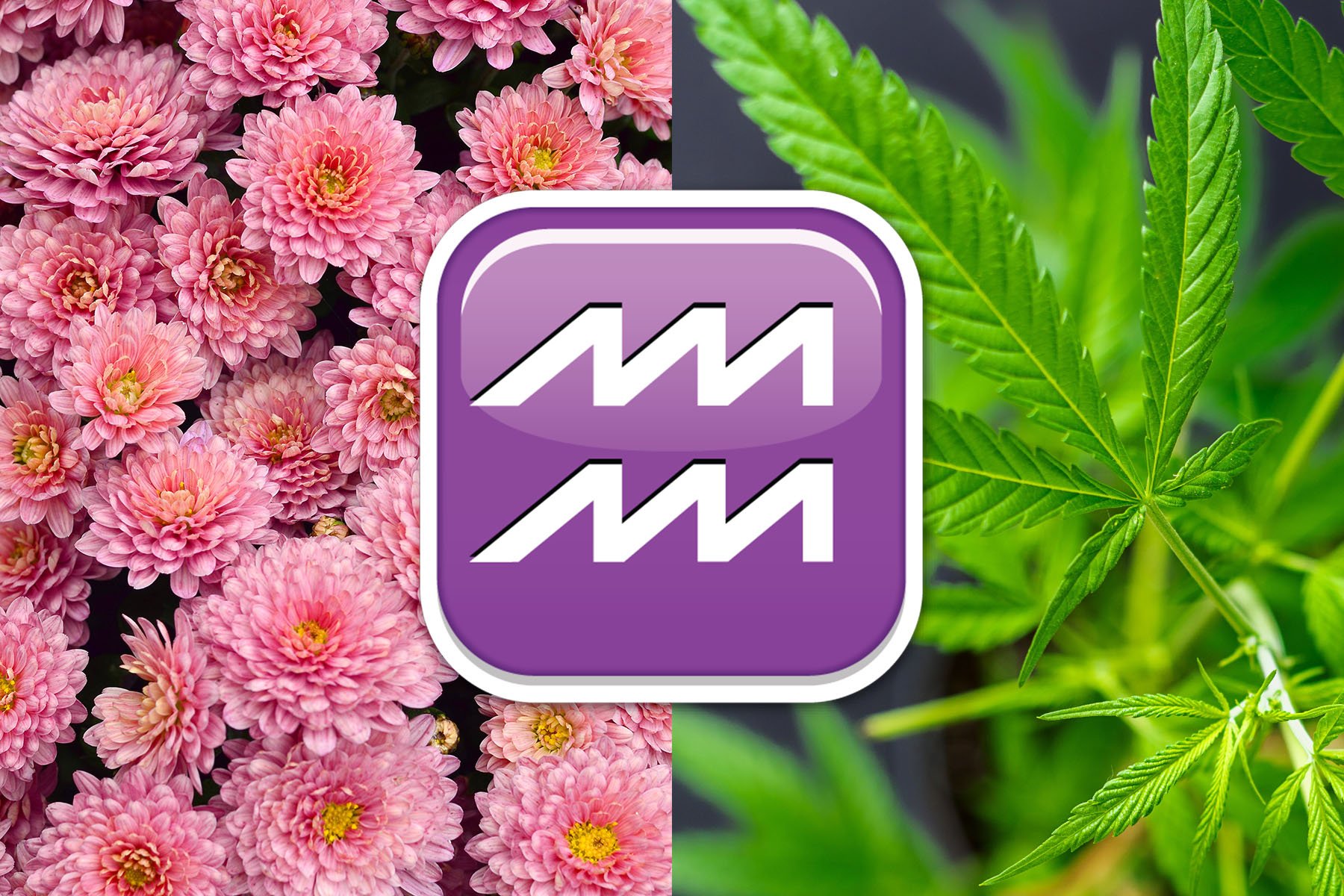 Of the zodiac signs, Aquarius are often thought of as the trailblazers who are able to think beyond the present and into what could be in the future. West says a scent is so much more than a nice smell for them, but rather, it's a psychotropic, magical experience that they're likely picky about. Fragrances like violet or mum are appropriate since it will stimulate their already-open third eye, while hemp will soothe and relax them. Alternatively through, fiery, spicy smells including cinnamon, ginger or tobacco will make them overly hyper.
Try this CBD-infused scent: Malicious Women Candle Co. High AF Patchouli and Cannabis Flower Candle
Pisces
Best: Salty, beachy, lemongrass
Worst: Orange blossom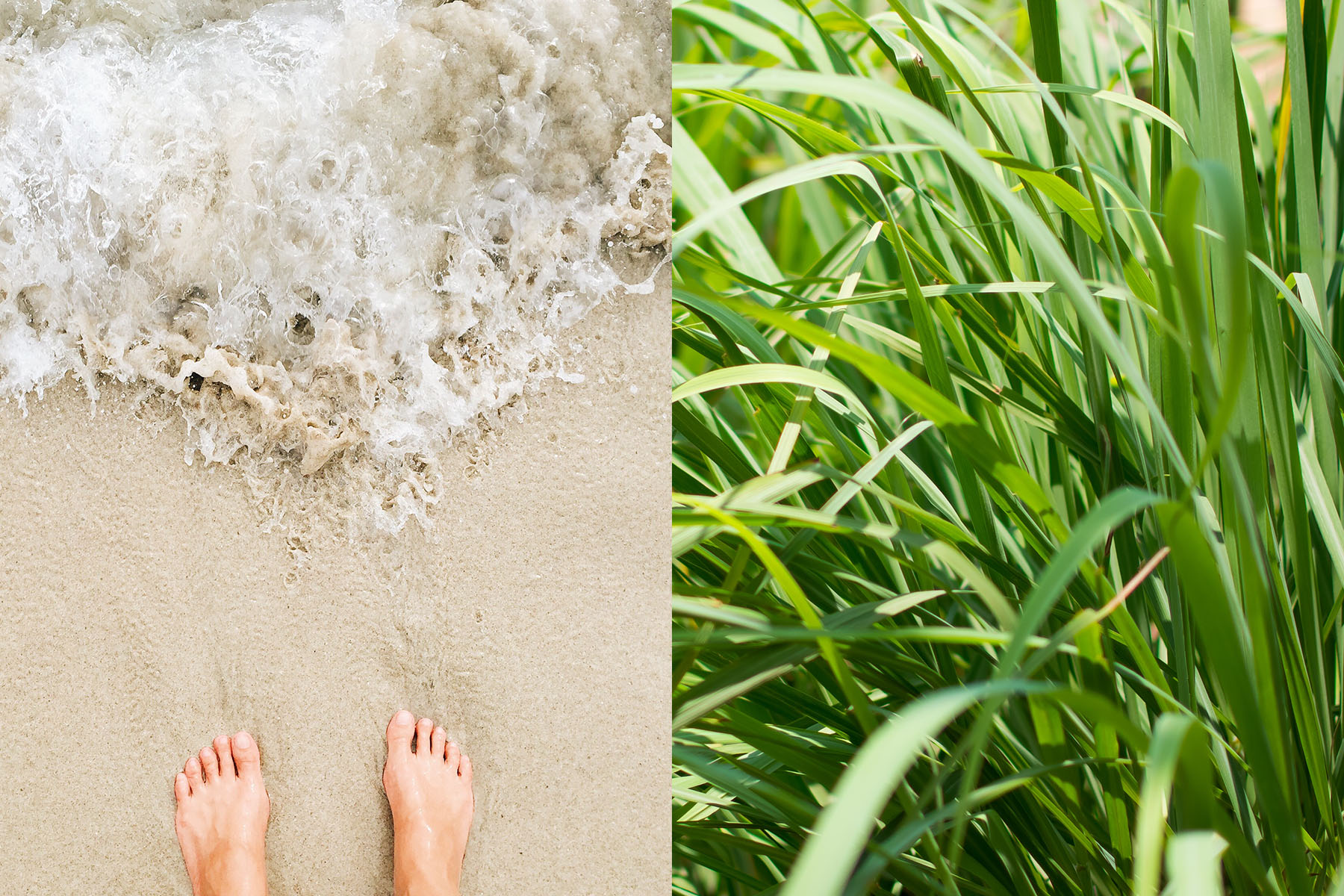 As a giving and kind soul, West says many people take advantage of Pisces, causing them to feel drained. Escaping to the ocean is natural for them—making any sea-inspired scent perfect. But this is also why choosing a lemongrass scent is recommended by West, since it helps to cut and clear out any bad attachments. On the other hand, orange blossom isn't such a smart selection, since it can have the opposite impact. It can cause a deeper emotional attachment and promotes nurturing, which Pisces doesn't need more of in their life.
Try this scent: Lulu Candles Wild Lemongrass Candle
You'll recognize lemongrass from many of your favorite Thai food orders, and that's the same vibe you'll get from this luxe candle.
Photos courtesy of Twenty20; Design by Horoscope.com