Cheap Stocking Stuffer Ideas for Each Zodiac Sign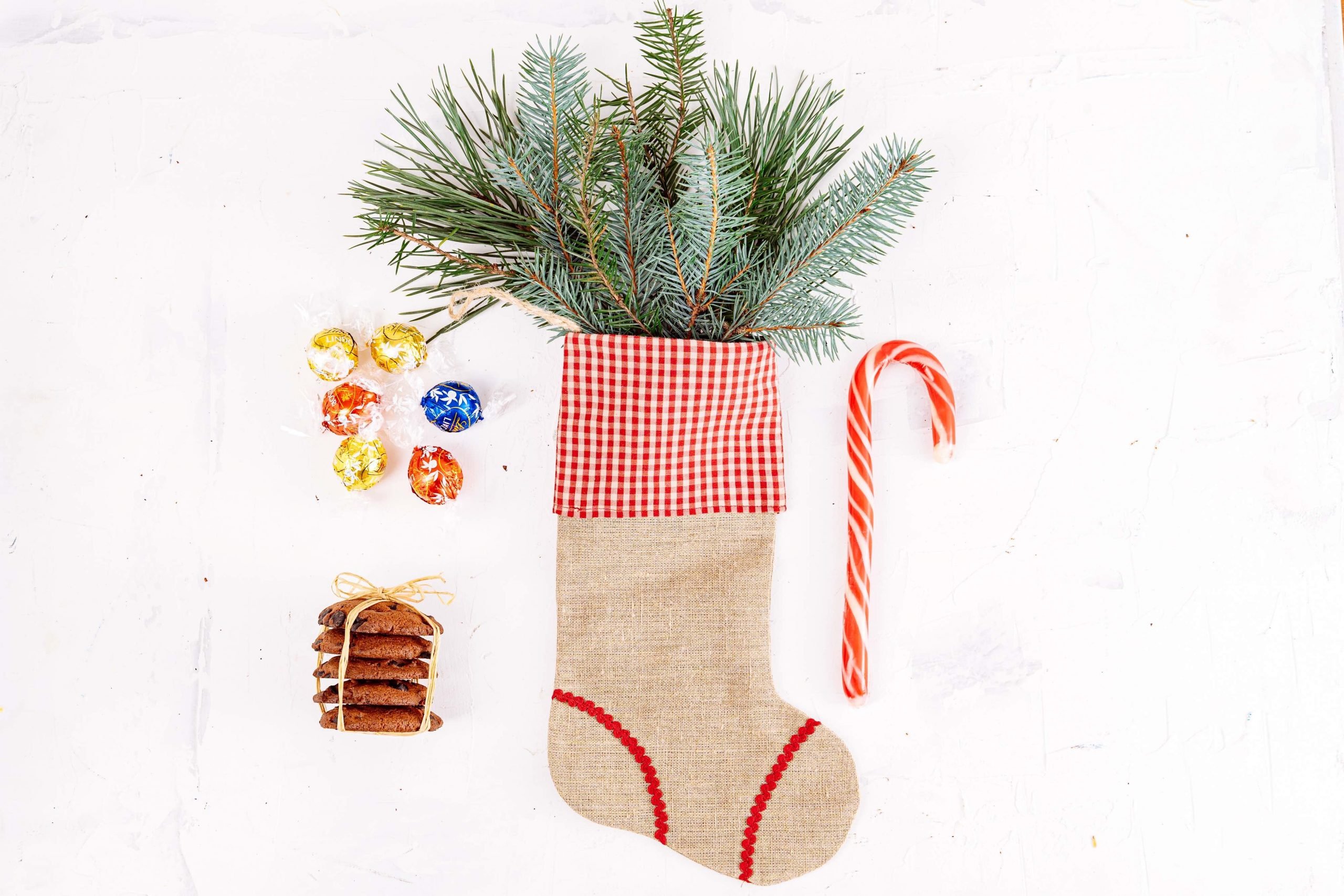 After you spend the last of your energy figuring out everyone's gifts, you're dismayed to remember that you've forgotten something: the stocking stuffers. Now, before you start racking your brain for a fun, festive and affordable stuffer, stop right there and read this instead.
This list includes the best stocking stuffers that work for everyone in your family—from your Aries sister to your Virgo mother to your Pisces partner. Be sure to check both sun sign and rising sign!
Aries: Skywin Workout Dice
If your Aries is a gym rat or an overly energetic person (as most are), they will love these workout dice. The best part? This gift also takes care of an Aries' indecisiveness and need for spontaneity. The Skywin Workout Dice ($15) are bound to bring variety to your Aries' exercise routine.
Taurus: 2-Pack Kuvvfe Portable Back Scratcher
Taurus likes comfort. So, any tool—such as this back scratcher—that can make them more comfortable is a winner. Check out the Kuvvfe Portable Back Scratcher ($10) for a super affordable stocking stuffer gift that's bound to please.
Gemini: Pun Intended Game
Geminis love a good joke. Even better, a play-on-words joke. Give Gemini the gift of gab—where they can show off their natural skills. The 'Pun Intended' Game ($25) will soon be their favorite.
Cancer: Chesapeake Bay Water Lily Pear Candle
Help your Cancer set a calming mood and find inner peace with this balance-inducing candle. The Chesapeake Bay Water Lily Pear Candle ($13) is perfect for this moody water sign. Plus, the scents of the water lily will make them feel right at home.
Leo: Crave Naturals Glide Thru Detangling Brush
If you're a Leo or Leo rising, chances are, you've got a thick head of hair. Take care of that mane with the Crave Naturals Glide Thru Detangling Brush ($15). It will tame any lion mane, regardless of curly, thick or straight hair!
Virgo: 2-Pack Universal Dust Cleaning Gel
If a Virgo doesn't love the thought of a one-stop dust cleaning tool that will reach every crevice of the house, that person isn't a Virgo. Trust us when we say, every Virgo needs this universal cleaning gel ($10).
Libra: Burt's Bees Everyday Essentials Set
Libra doesn't usually like to leave the house without feeling "done up" in some way. Looks are everything! With the Burt's Bees Essential Set ($8), you get lip balm, foot cream, body lotion and a cleansing cream—this kit has it all.
Scorpio: BestSelf Core Values Journal
Scorpio loves to get deep, but this sign is the most likely to have issues with opening up. Give them a gift that will help them day by day: the BestSelf Core Values Journal ($30). This book offers exercises backed by psychological research (psychology is a Scorpio's favorite) and attempts to rewire the brain toward optimism (something all Scorpios could use).
Sagittarius: Thoughtfully Classic Margarita Cocktail Kit
We all know Sagittarius loves to party. Why not make it easy on them with this adorable margarita cocktail kit? It's easy, cute and only $12.
Capricorn: Canopy Street 'Boss Babe' Desk Plate
If you have any Capricorns in your life, you know they are not to be messed with—especially when it comes to work. Get them the Canopy Street 'Boss Babe' Desk Plate ($12) to remind them that they are in control of their destiny.
Aquarius: Cryptex Da Vinci Code Puzzle Box
No one enjoys a good puzzle like Aquarius does. With the Cryptex Da Vinci Code Puzzle Box ($30), this present brings some mental stimulation and mystery into the present. The best part is that you can hide an extra gift within the lock.
Pisces: Purple Ladybug Holographic Scratch Art
Do you remember these? Pisces is a sign that is very artistic and nostalgic. Purple Ladybug Holographic Scratch Art ($9) is perfect for helping this dreamy sign let loose.