Are Pet Psychics Real? I Tried One and I'm Legit Convinced for Life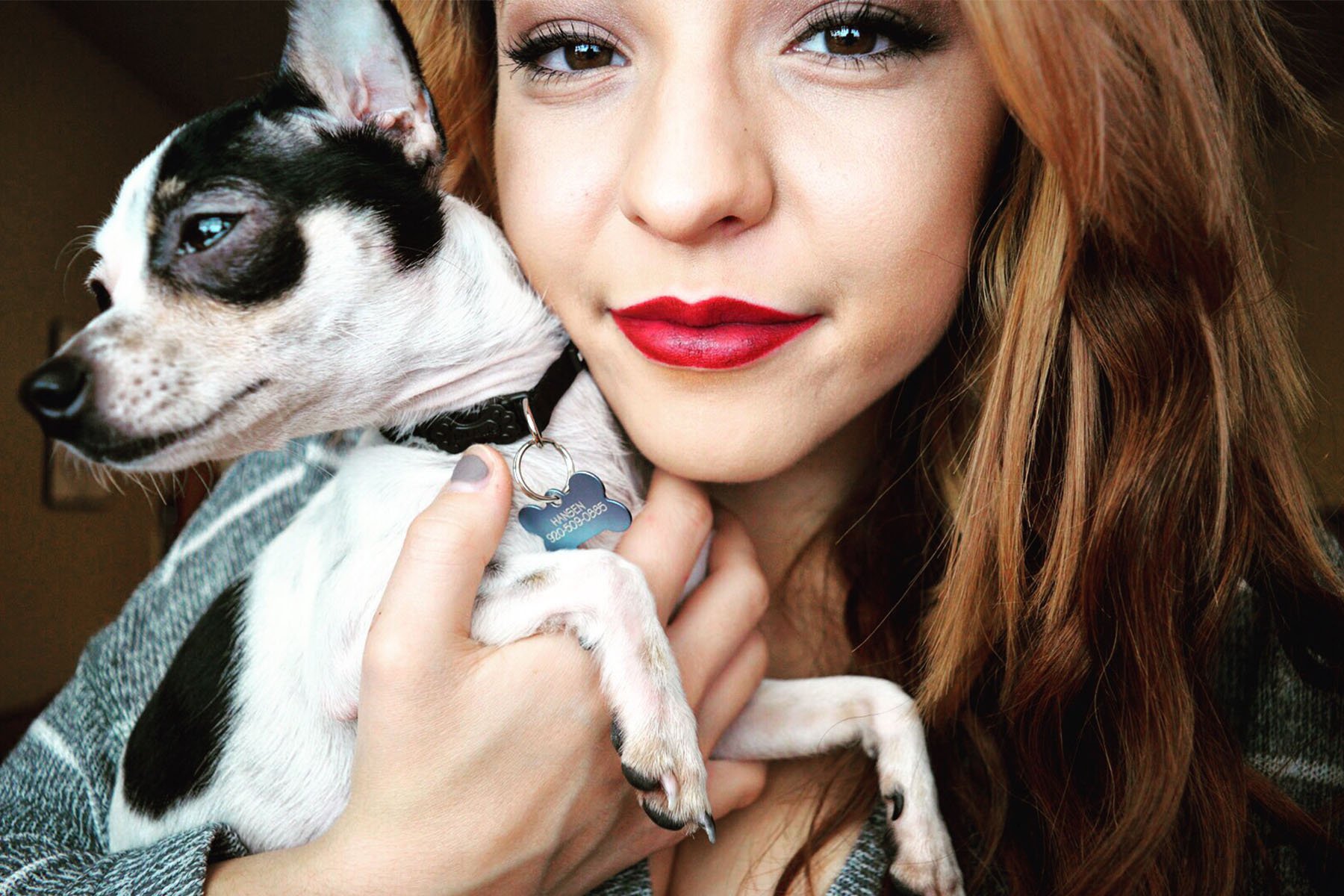 What dog owner hasn't looked at their pet and wondered what exactly is going in their head? As a bit of a helicopter dog mom (I fully admit it), I've often wished that I could get a bit more intel about what my three-year-old rat terrier, Sonny, is thinking. Does he hate getting dropped off at doggie day care? Does he spend the day sad while my husband and I are at work?
That's why, when a pet psychic named Constance Frankenberg reached out to me via a work contact to offer a reading for my dog, I jumped at the chance. Of course, I mostly believed it was for fun, but if I got a bit of legit pup insight, that wouldn't hurt, either.
Read Me: Want to Know If You're a Psychic? Test Your Skills
The Pet Psychic Reading Process
Since Constance lived far from where I live in New Jersey, we went with a virtual reading. I snapped a photo of my dog where his eyes were clearly visible and then came up with a list of questions for my pet with the help of my husband. We came up with questions that ranged from how our dog would feel if we got another pet to if he had any health concerns we should know about. I joked about whether or not Sonny's "voice" had a Jersey accent too, then shot the questions off into cyberspace.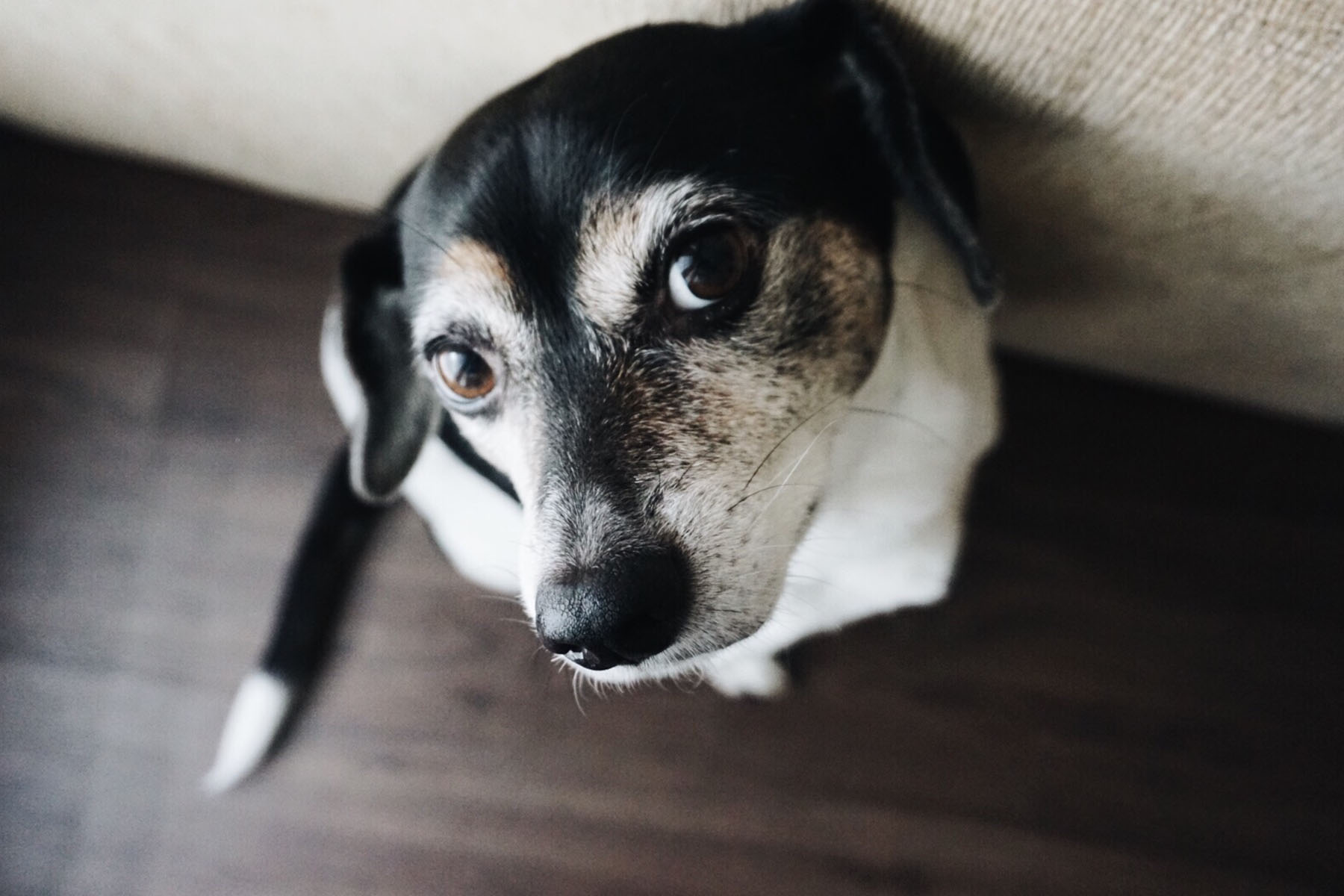 The Psychic Reading We Received for Sonny, Our Rat Terrier
During the next morning's commute, I was surprised to see, I had an email with all the answers to my questions. And as I read through Constance's responses, my mouth fell open.
One of the first questions we asked Constance was if Sonny liked his dog walker. Constance described both our wavy-haired male walker and our blonde female walker physically and maintained that our dog liked the latter better (which to be honest, I had always suspected). "She is more attentive and he feels more special," she said.

Regarding Sonny's health concerns, the psychic also detailed quirks about my dog that no amount of Googling could have uncovered: like how he has a bit of myopia and has a hard time judging distance or seeing objects, and how he likes to graze rather than eat his food quickly to avoid tummy troubles.
Read Me: 7 Real Life Predictions That Were Accurate AF
I was amused to read that Sonny communicated that he would be okay if we got another dog or had a child. The psychic also gave serious warnings of his real fears, warning us to never punish him by locking him in a dark room (which obviously I would never do, but it broke my heart thinking about the trauma he had dealt with before we rescued him.)

Finally, Constance said Sonny had a warning for me to be careful when I walked near busy roads. She wrote, "What worries him most is when you are not home and he does not know where you are and he makes a strong point that he does not want you texting or on the phone when you are walking him or driving someplace on a busy road or freeway that you regularly travel."
It made the hair on my arm stand on end. After a serious collision of my own and losing a close friend who was hit crossing the street, car accidents are one of my biggest fears. 
Read this now: 6 Things you Should Never Do at a Psychic Reading
My Thoughts on Pet Psychics Now
I know pet psychics sound kooky, spammy, and weird. But at the end of the day, what initially started out as a fun exercise, turned into a deeper moment to reflect on all the ways my first dog and I take care of each other.
Getting to "connect" with Sonny gave me a fuller understanding of how to make him feel safe, loved and happy. And really, that's the least I could do for all the endless tail wags, face licks, and puppy cuddles he's given me.
All photos courtesy of Twenty20