Time to Take a Leap With This New Moon in April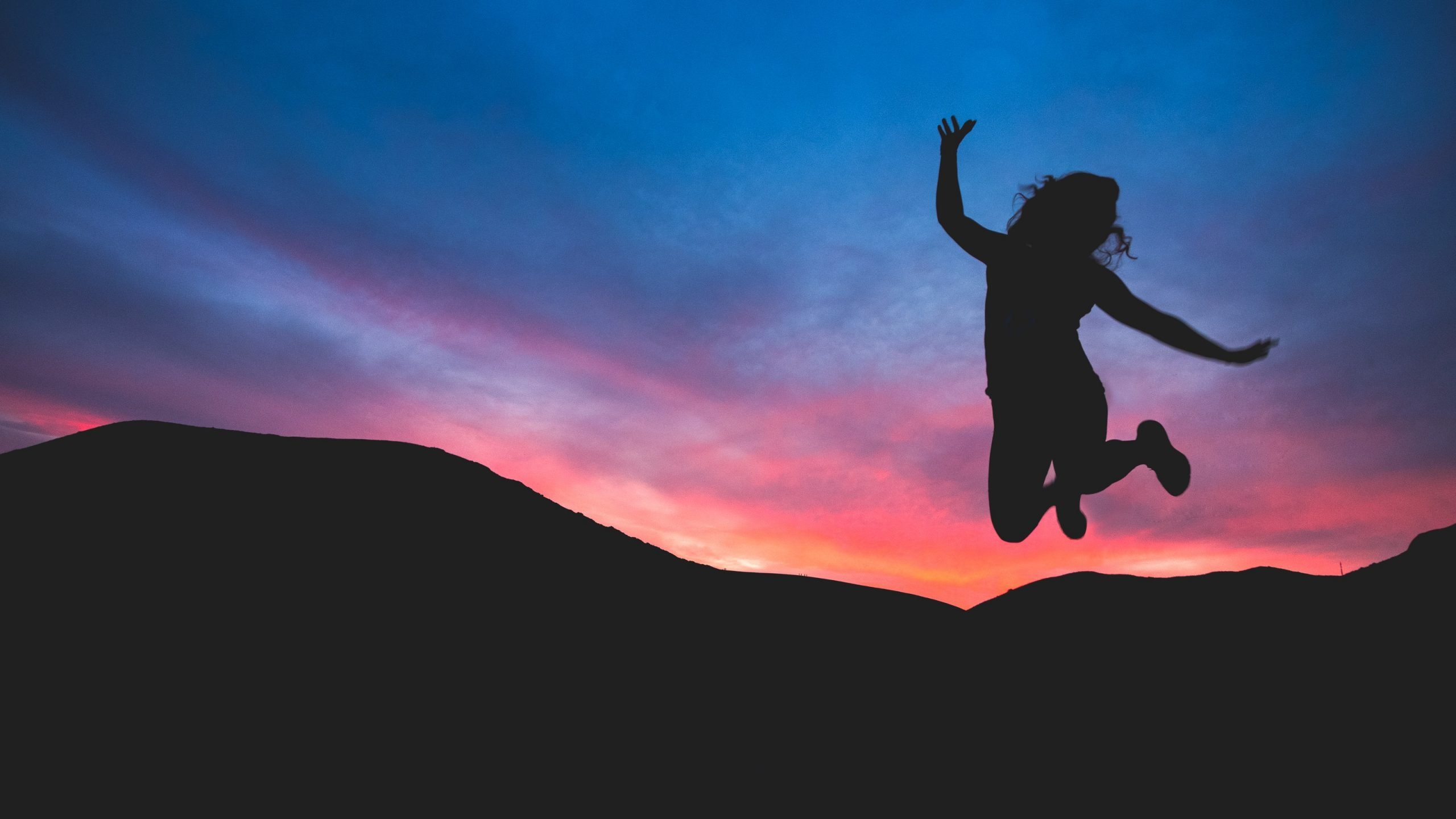 You can no longer stay in the same place you have been for years, thanks to major astrological shifts. Now is the time to think about what you want your next adventure to be, who you want to be in this new place, and how exactly do you get there?
This month's new moon in Aries, on April 5, 2019 at 1:50 a.m. PT, puts you at a crossroads and requires you to make many decisions about the person you ultimately want to become, and what kind of lifestyle you ultimately want from here on out.
Read this now: Understanding Your Birth Chart
With this new moon in a square with the north and south nodes of fate, don't avoid these decisions, especially those that will help you live a more fulfilling life. These choices will help catapult you towards your goals in a way you haven't seen in years, all while overcoming those old and outdated stories. If you avoid making decisions, you may be put into situations you don't want or that aren't right for you, or ultimately cause good opportunities to pass you by.
Conversations, even though they may be a tad confusing, are mostly positive, and will help you navigate this fated time. Get feedback from others about what you need to do next.
How will your love life change over the next 12 months? Find out now!
Some of the emotional fog and haze of the past few weeks while Mercury was retrograde in the very sensitive sign of Pisces should have also passed. You are now more in tune with your own personal needs and understand better what you need to do next to move on and forge new territory.
With Venus in Pisces, other people are also now more willing to overlook some of your deepest flaws. Take advantage of the kindness and compassion. Now is the time to set yourself up for success and live the life you feel truly and deeply comfortable living.
Scroll below to see how this new moon will affect your sign.
Who are you, and who do you want to be next? The answer is surprisingly simple. You crave something that is deeply meaningful to you, with a solid base from which to grow. That may require you to sacrifice some big career goals or aspirations for something more heartfelt. Don't be afraid to do that. The big house and hot job only look good from the outside.
Are you retrieving something from the past that was once lost, and trying to bring it back to life? You may be facing some choices at this time about whether to do something old or something new. Why can't you do both? Take something old from the past and bring it your current life. Conversations about what the future will look like, in this situation, will be key.
Who are your real friends, and what do you want for your future? That, you will have to decide for yourself. But with the north node in your second house, you should choose the friends that believe in your talent and increase your confidence. The right goals, too, will help make you money while using all your skills. Don't be afraid to make a big change or financial investment to get to where you want to go.
Read This Now: 10 Things You Should (and SHOULDN'T!) Do During a Full Moon
Your career is about to take off! Your life, too, is about to pick up big time. But you must first decide in what way that is to happen, and more importantly, who you want to be on board with you to help you achieve the greatness that is coming your way. With the north node in your first house, don't settle for anything less than what you are truly worth.
This is a new year, and a new you. Don't miss this opportunity to choose your next adventure—to travel, branch out, or learn a new skill. It will make you feel happier and more at peace. However, you may need to change your job or daily routines in order to achieve those goals. Long engrained habits may also need to die. Let the old go so you can re-invent yourself. If you dream it, you can do it.
Have you been neglecting your truest and deepest desires for years? It is time to stop doing that. You must make choices about what you really want, even if it means upheaving your life or absorbing a big a financial setback or investment. Doing so will then help open up way more opportunities for you and introduce you to the right people you can eventually call friends.
Read this now: Best Date Night Ideas Based on Your Sign
Relationships are at a crossroads for you Libra. Who is in your life, and where exactly are these relationships going? With the north node in your tenth house, they look to be going somewhere important that can help you increase your reputation. However, you may have to change your home or even the way you see yourself in order to get there with them.
How is your health, and are you in the right job that works for you? If things are stagnate, declining, or just not feeling quite right, it is time to get yourself out of this rut and do things differently! New opportunities could appear to help you move, travel, or explore. Take them! But make sure you discuss your options first and get all the right information.
Is there a new love in your life? If not, perhaps there's a new passion project or hobby you want to tackle? If so, it is time to take it to the next level and make it something that you really feel connected to. It may require you to move some money around, and use your talents differently, but do it! Choices about kids or a possible pregnancy may also come up.
Who do you consider home? You may have to look to your closest and most intimate relationships to find the answer. Even though this may be hard, your relationships will be integral in helping you determine your destiny. Learn to let go of some of your own desires and impulses so that you can be open to what others have to teach you.
Read this now: What You Can Learn From Your Ex, Based On Their Zodiac Sign
Choose your words carefully at this new moon, but make sure you say what you need to say. It looks like your job or daily routines may need a bit of a re-adjustment to become something you like better. Don't be afraid to bring your innermost feelings out of the dark, and to let yourself do the things you never thought you would do in a million years.
What do you need to be more stable and secure in life, either financially or personally? Make the choice to ensure that your own needs are taken care of, and that you have the things that can make you happy personally. It may require you to sacrifice or change some big goals or dreams of yours, but it will be worth it in the end.
If you're looking for a meaningful relationship, try eharmony and meet highly compatible singles!
Photo: Austin Schmid via Unsplash