Making Dreams Come True With the New Moon in Aquarius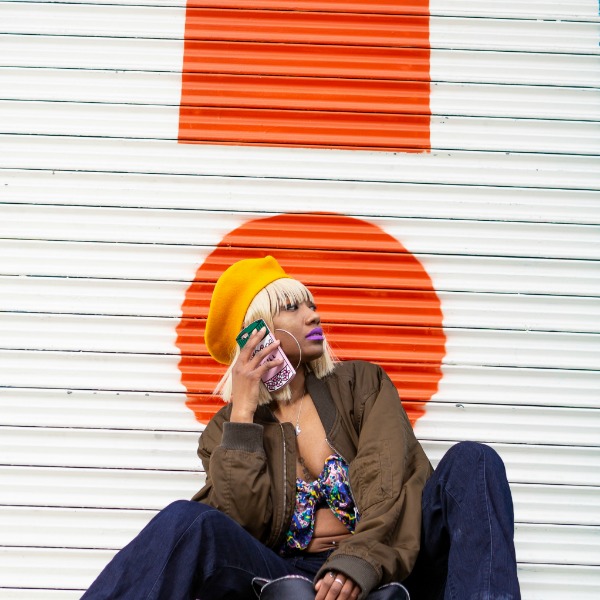 After jogging in place for what may have felt like months, it is now time to hit the ground running—you may even consider trying a February 2019 new moon in Aquarius spell to help you out! This new moon in Aquarius on February 4, 2019, at 1:03 p.m. P.T. is a significant push to help you get your life moving once again in a new direction with different goals or dreams that are more aligned with you. This new moon as well may also introduce many new people into your life.
Read this now: Understanding Your Birth Chart
There could also be lots of positive conversations about how far you have come and where you want to go from here, giving you a new outlook on life. But how exactly you move forward on these new goals and dreams is important. There could be some uncertainty about what your next steps are, even if the conversations surrounding these goals are good. You could also avoid taking the necessary action you need to progress.
Put extra consideration into what you do at this time and how exactly you do it. You may have to do things differently than you ever have before—and with more vulnerability—to create this new future. Make sure not to get too attached to old ways of doing things, and to not compare yourself too much to others. This is your journey with its own set of personal lessons and circumstances, and unlike anything, you or anyone else has previously done.
Relationships and money could feel challenging, especially as both of those things adjust to a new set of circumstances. Try your best to put your feelings behind you and enact effective plans and strategies to organize those things so you can better build on top of them.
The south node inching closer and closer to Pluto could bring a major transformation into your life throughout the next few months. This transformation may require you to break from the past or some old structures in your life that you have spent years building so you can do something else that is now more meaningful to you. This year will give you an opportunity to create a life that you feel resonates with you more personally than ever before. This new moon is giving you the awareness that things in your life are about to change big time, for the better!
The future you see for your life now may be very different than what it was just a month ago. You, too, may be associating with very different groups of people. This is a good thing. But who you are and how you do things in this new space with these new people could use more time to work itself out. You may feel frustrated about career or other matters weighing on your mind and feel a little impatient. Don't force things. Listen instead to what your soul wants and needs.
Your career may be taking an unusual, but necessary turn! And your life too may be going in a weird direction. Embrace it! But before you fully step into it, you may need to let go of some things from the past and deal with some emotional baggage. Do that with great care and attention. You could be pushing hard to do something new and exciting, but realize that it will all come together in time after these last few details are taken care of first.
Welcome a future where there is more travel, passion, and excitement in your life! This is a good thing. However, too much too soon could be an issue. Learn to control your passion and pace yourself! Your finances will need to adjust to support you on this new journey, and your relationships too will need to learn to understand. Just because they don't right now, doesn't mean they never will.
Read this now: Everything You Need to Know About Mercury Retrogrades in 2022
You may be associating with a different group of people, and you finally may be able to step into a different vision for your life. But how you do things to get the career or reputation you want in this new space and put your life in the right direction may require more intention. You may need to adjust some of your one-on-one relationships to accommodate this change and pump the breaks on some of your interactions so things don't get out of hand.
Your relationship goals look very different now than they did years ago, as you partner with people that you maybe never thought you would. Welcome these new people into your life. How you move forward with them, though, either day-to-day or at work could be a challenge. Structure is important to sustain these relationships, but not as important right now as you might think. Learn instead to enjoy the moment and do some fun things with them.
It is time to see your job and daily routines differently or to have a new one. And see a different future with your health. That, however, could require lots of change in your relationships or finances. You may be worried about whether or not this change will ultimately make you happy. Don't focus on that as much, and instead make the necessary adjustments to put your life in the direction it needs to go in.
Read this now: What's Coming for Your Love and Sex Life in 2019
Is there a passion project you are working on, or a recent new romance? It is time to see a new future with both of these things. How you go about committing to this thing and working with others to move forward on it, however, could use a little more time, patience, and forethought. You could have strong, uneasy feelings about your life and what you want. But it may be best to put those to the side so you can create better, more solid relationships with people first.
It is time to breathe fresh energy into your home and begin to build your life on a foundation you feel more comfortable with. But what that means for your job or daily routines may be uncertain. There could be lots of conversations about your work at this time, but you may need to temper the intensity behind your words. You may have lots of passion, but right now is best served by a more practical approach. Figure out what you need to satisfy the demands of your job and live a healthier life, and the rest will come.
Your mind may be working overtime at this new moon, full of new dreams and ideas! You also could be communicating much of these things to others. That is great, but how you move forward on these projects in a way you enjoy may need a little more planning and deliberation. Your finances too may also need to adjust, as well as the talents you have to do the things you feel inspired by. Realize all that will come in time, even if they aren't ready at the moment.
Read this now: 5 Crystals That Can Help Manifest a Better Year
It's a new beginning in your finances, and a chance to see new opportunities with your money and talents. But where you live and how you can feel comfortable emotionally while you move forward toward this new beginning may be a challenge. You could be feeling a little unsettled and be pushing things too hard and too fast to get what you want as a result. Relax! If something is meant for you, it will not pass you by. Figure out finances first. The rest will come.
This new moon is in your sign, helping to refresh your look and give you a new lease on life. It is very exciting, but perhaps communicating this excitement may be the challenge. There may be a major transformation taking place inside you that is hard to talk to others about. Don't get too lost in your own mind, imagination, or inner feelings. Communicate the best you know how to and with good intentions, and you will be surprised at the magic your words can create!
Your imagination may be on high drive at this new moon, helping you to overcome the past and breathe new worlds into existence. How you can make money, though, in this new world and what talents you have to create it could be a big question. You, too, could be feeling a little overwhelmed about the change in your future all these things will initiate. Don't worry too much about that. Instead, focus on how you can realistically sustain all the ideas your mind can think up!
Photo: Naku Mayo via Unsplash