The Best Mother's Day Gift for Her Moon Sign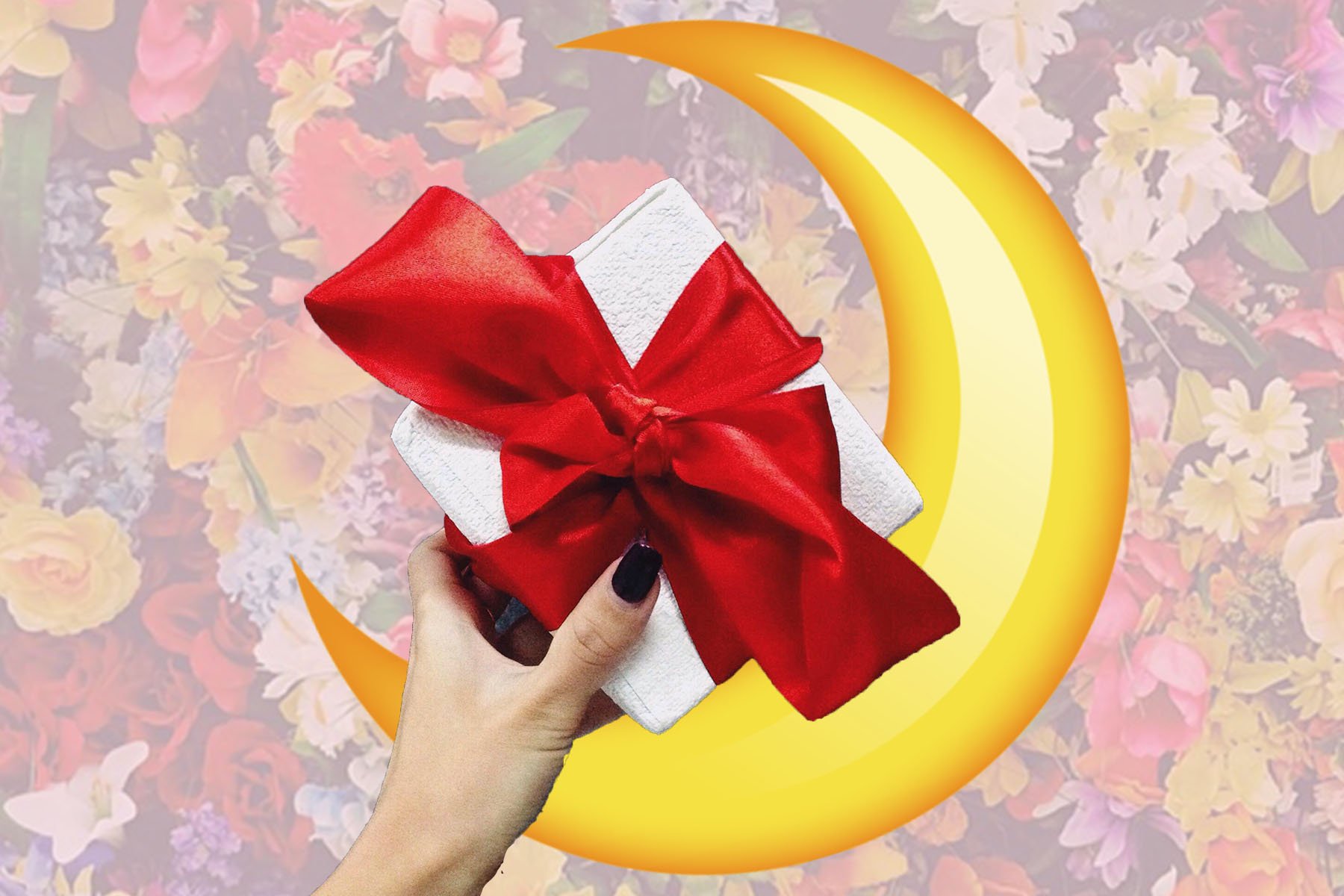 Mother's Day is upon us—still don't have a gift? Here's a unique way of finding the perfect present for Mom: using her moon sign. While your moon sign may be different from your mother's, the way your signs interact is the secret to your connection. By reading into her sign (and perhaps even both your signs together), you can use this energy to create the best day together. Here are gift suggestions for her favorite things, activities, or type of restaurant—all based on her moon, so you can make her day extra special.
Side note: If you don't know your mother's moon sign, don't fret! Find out by adding her birthday into our birth chart calculator.
Read This Now: 'Are Horoscopes Real?': All You're Astrology Questions Answered
What to Gift Mom For Mother's Day
If Her Moon Sign Is… Aries
Aries is an energetic sign so a gift of running shoes (like these super sleek Nikes
) or any type of athletic wear is often a delight. More than that, this sign comes alive at fun events. Surprise her with tickets to a show on the Las Vegas strip or take her line dancing at a popular country bar. When you both get hungry, consider one of those Cajun restaurants where they spread bright red, spicy shrimp over the table, or check out a Thai restaurant where they cook dishes right in front of you—her fiery energy will love it!
Read This Now: The Best Birthday Gifts for Aries
If Her Moon Sign Is… Taurus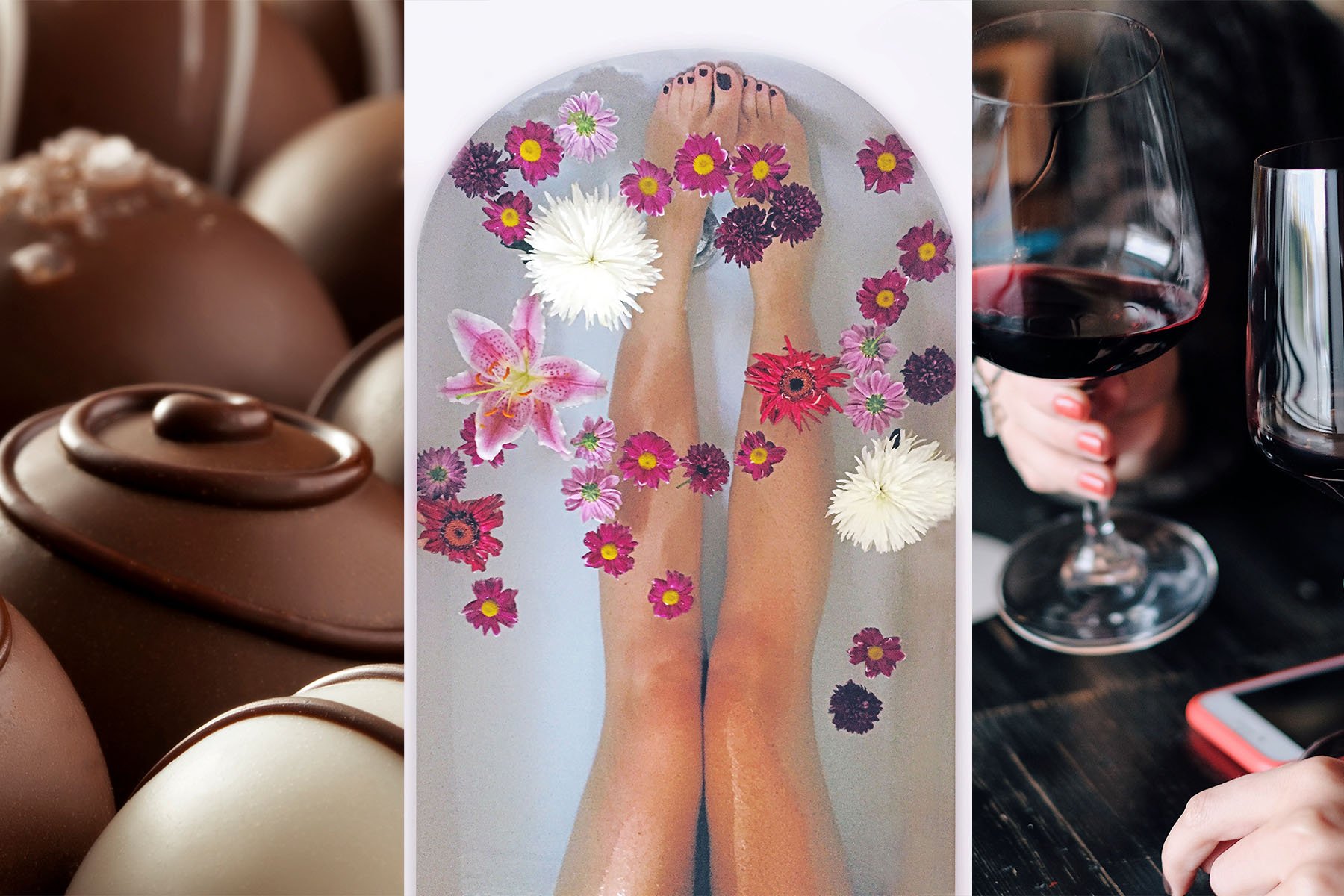 Courtesy of Twenty20
Taurus energy is grounded and earthy so a gift of very fine chocolates (like a box of Godiva truffles
) may be appreciated. There's always a need for a good night's rest so consider beautiful, comfortable bedding as well. For your afternoon out, window shop at Cartier's or Tiffany's to see if something catches her eye and stop in at the spa for a mud soak. At dinner, splurge on the best restaurant in town and eat off the appetizer and dessert menus to have the most decadent things they serve.
If Her Moon Sign Is… Gemini
The Gemini energy is always in motion, quick and curious. Write a song or a poem for your mom and put it in a handmade card. Or you might consider having pendant engraved with her initials. Your mom and you might enjoy a bike ride together or consider going up and viewing the whole town in a hot air balloon. For dining consider a tapas or dim sum restaurant where you can try many foods on tiny plates.
If Her Moon Sign Is… Cancer
Cancer energy can be sentimental and love the comforts of home so consider giving the gift of family by subscribing her to a genealogy website. If she likes to cook, add to her kitchen with some high-end cookware like a Le Creuset dutch oven
. For the day, take your mom by the hand and go antique shopping or visit an ancestral home. When it comes time for dining, check out the restaurant that serves home cooking with a gourmet flair like a gruyere mac and cheese with lobster.
If Her Moon Sign Is… Leo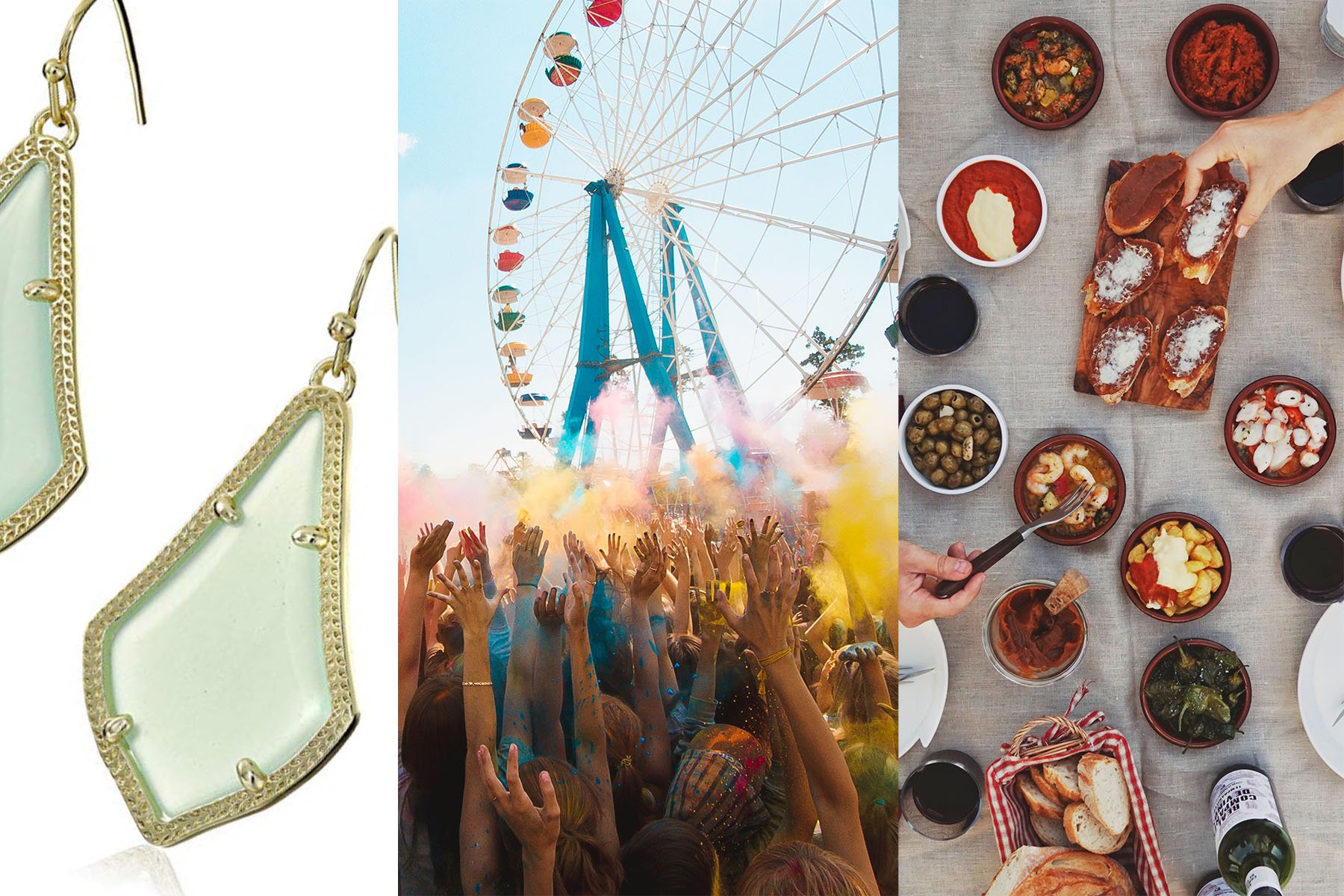 Courtesy of Amazon and Twenty20
Strong and bold, Leo moons deserve a bright red scarf or a piece of statement jewelry
 to match their individualistic nature. For a fun day, consider going to a concert or festival and encourage your mom to get on stage if presenters ask for volunteers. When it's time to eat, treat her to a really good steak or go to one of those tasting events where she can try dishes from many different restaurants.
Read This Now: The Best Birthday Gifts for Leo
If Her Moon Sign Is… Virgo
The energy that Virgo brings is gentle and practical so sitting down for the afternoon and helping her learn her new iPhone may be just the thing she needs. Or consider a smart-looking jacket that's not too heavy and not too light, perfect for when the weather is just a little chilly. When spending the day out, combine fun with exercise and hike around a national forest or try a new pilates studio together. For dinner consider a vegan restaurant or grab some ingredients from the organic market and cook together.
If Her Moon Sign Is… Libra
Anything balanced and beautiful will sweep a Libra moon off their feet (or at least bring a smile to their face). A lovely ring, a piece of artwork, or a poem are all wonderful gifts. For your outing, she may enjoy wandering through art galleries or small clothing boutiques. She may like a tour of blooming flowers through a botanical garden. When you get hungry, seek out restaurants known for their exquisite plating or lets you taste many courses. Choose a modern restaurant with great architectural style.
If Her Moon Sign Is… Scorpio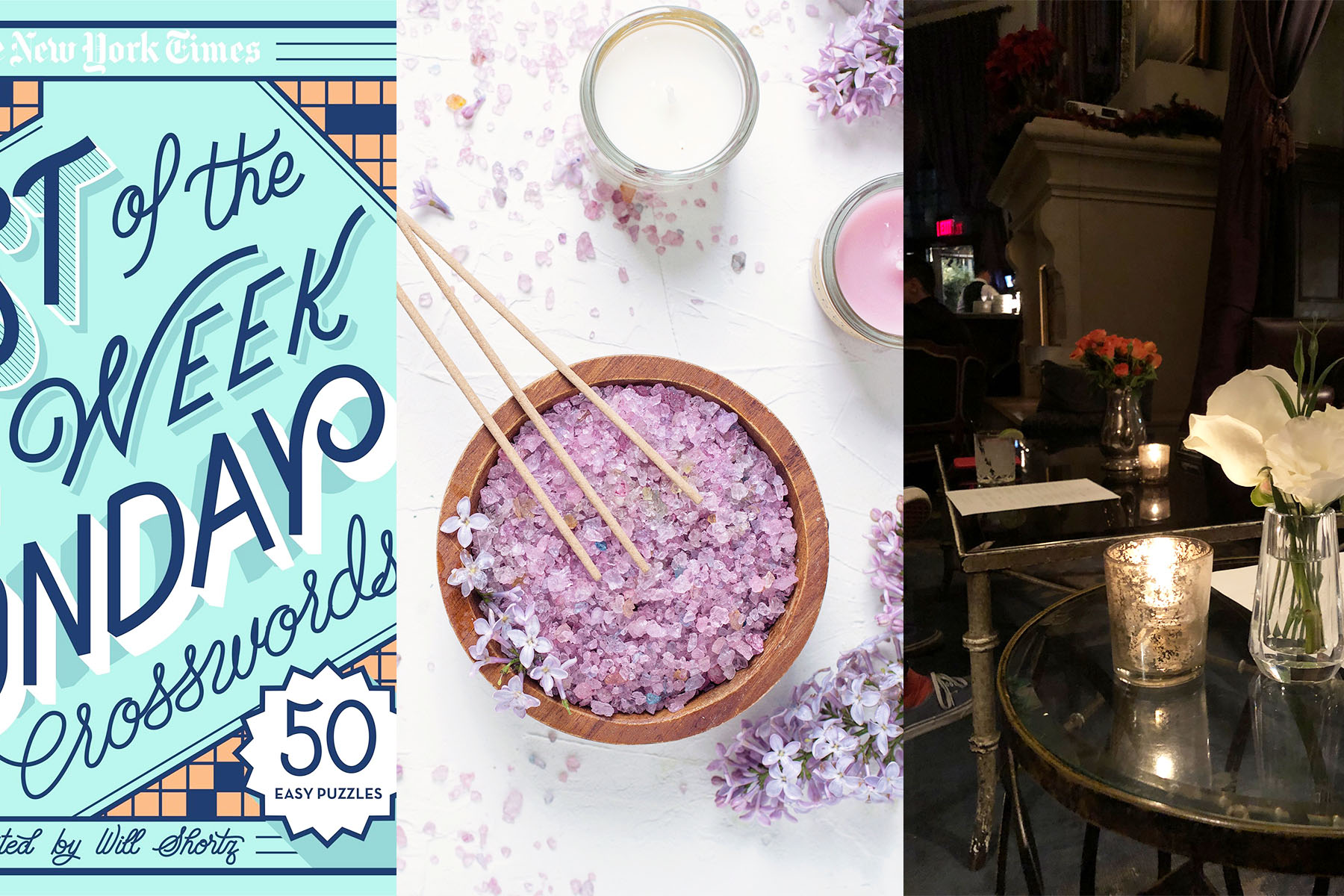 Courtesy of Amazon and Twenty20
Scorpio energy loves to solve puzzles and so The New York Times best crossword puzzles book
or other games may be welcomed. For your day out, consider visiting an escape room or pamper her with a spa visit where she can have a deep salt scrub. When it's time to dine, consider adding theatrics to your dinner like a murder mystery dinners or heading to one of those movie theaters that serves dinner and drinks during films. If that's a little over-the-top for Mom, then take her to her usual favorite spot and let her dine and enjoy what she always orders there.
If Her Moon Sign Is… Sagittarius
Any Sagittarius moon loves adventure and to explore the world so a cute luggage tag set
or a passport case
might be the ticket. Or give her something to inspire her creativity like a fine journal and exquisite pen. For your day out, consider horseback riding or something a little more exciting like skydiving. For dining keep the thrill going by trying some new food like Ethiopian or visit an Asian fusion restaurant.
Read This Now: The Best Birthday Gifts for Sagittarius
If Her Moon Sign Is… Capricorn
Capricorn energy looks for value and reputation. A fine watch (with a good brand engraved on the face) can be a welcomed gift. Your mom may like to stand tall in a pair of Manolo Blahniks
(found on the sale rack of course). To have fun, visit the place where quality meets low prices—the local outlet mall or the two of you can just walk around Neiman Marcus. In the late afternoon, take High Tea at a fine tea house or sit outside at a local cafe in the best part of town.
If Her Moon Sign Is… Aquarius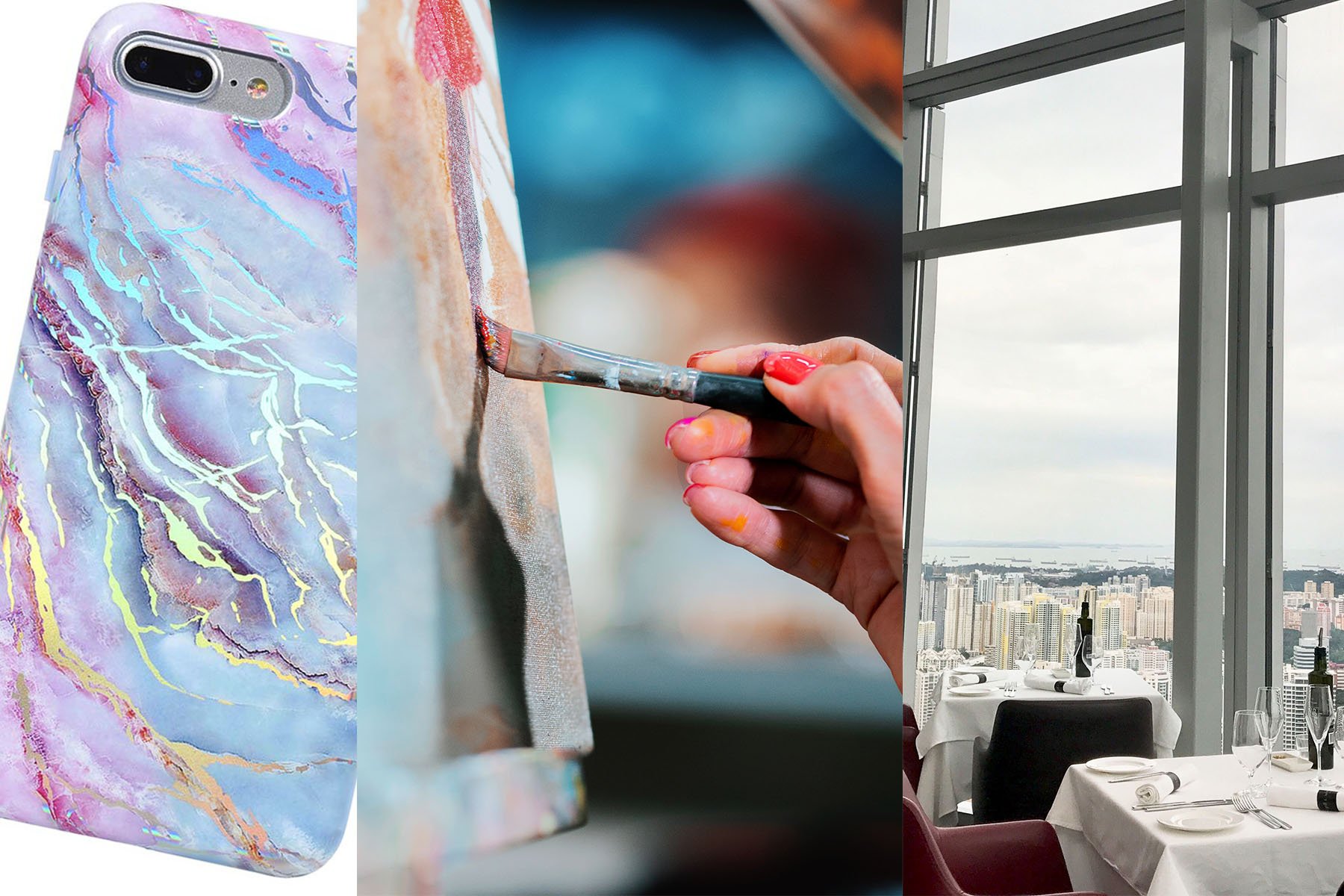 Courtesy of Amazon and Twenty20
As a lover of friends and doing new things, nothing will please an Aquarius moon more than something that combines both. The gift of a fun galaxy phone case
or a new laptop to help her stay in touch with her many Facebook fans may go over well. For your day out, explore a part of town you've never been before or attend a sculpting or painting class together. At dinner, settle into your booth at a skytop restaurant, one with a view of the whole city or find a restaurant specializing in molecular gastronomy.
If Her Moon Sign Is… Pisces
Bring art and spiritual exploration to a Pisces moon mom, like the gift of a psychic reading or a pretty energy crystal to wear
. For your day out, consider a spa visit where they have flotation tanks (said to be best way to reach the meditative theta state) or laugh together at an improv show. For dinner, consider sushi where the chefs demonstrate the cutting skills for the audience of diners or check out a local spot for fish and chips.
Lead photo courtesy of Twenty20; Design by Horoscope.com