How to Channel the Sexy, Electric Energy of Jupiter in Scorpio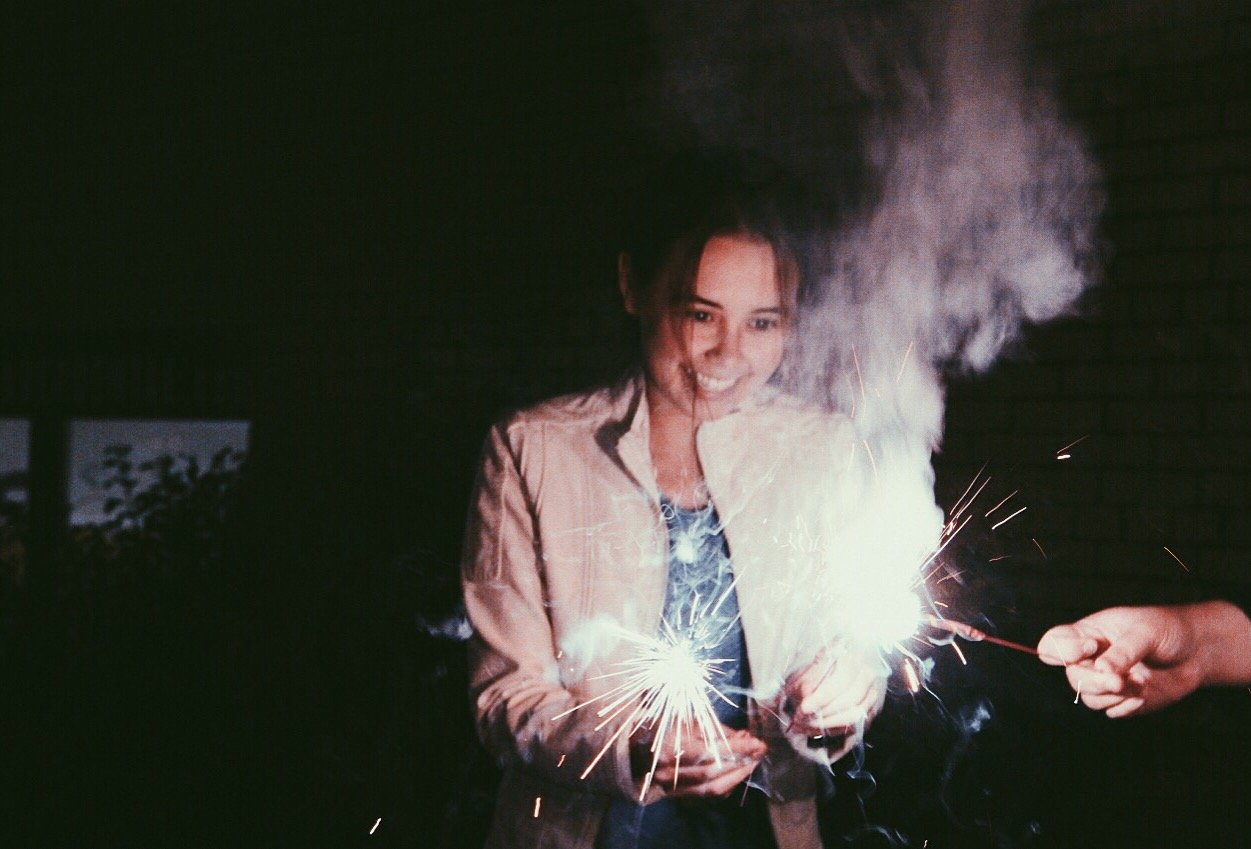 Maressa Brown is a writer, editor, astrologer, and author of Centennial Presents' 2018 Astrology Guide. Her work has appeared on/in various publications such as Cosmopolitan.com, The Washington Post, Parents.com, and Women's Health. Find more of her celestial insights and lifestyle features on Facebook @MaressaSBrown and on Twitter @MaressaSylvie. — Horoscope.com editors
As the most sizeable planet in our solar system, Jupiter packs a hefty punch astrologically. Named for the Roman "King of the Gods," the planet of luck tends to have an expansive, even exaggerating effect. This can promote prosperity and big-picture thinking, as well as overindulgence.
Get personal guidance in love, money, and more for the next 12 months.
When Jupiter is retrograde, as it has been since March 8, the excess-rousing planet works on an internal level, amplifying our intellectual, internal, spiritual pursuits. Depending on where it's hitting your astrological chart, it could have assisted you with learning a new professional skill, meditating more, self-reflection that lead to better understanding your sexual needs, or adopting a more holistic wellness routine. In short, its backward spin was meant to serve as a learning experience.
Read This Now: How Mercury Retrograde Helped Me Get Over My Exes
As of July 10, the planet of abundance moves forward in passionate water sign Scorpio, lending its expansive, positive energy to more external aspects of life. Here, what you can expect—and how you can take advantage of Jupiter's direct turn—based on your sign's element.   
If You're a Water Sign (Cancer, Scorpio, and Pisces) …
For the past four months, you may have had to hold off on exciting, impulsive travel, impromptu date nights, or higher learning. Instead, you've been prodded to reflect on your desires and how you can infuse your life with carefree, sexy fun and generally eye-opening experiences. As an emotional water sign, self-reflection comes naturally. But it's understandable if you're itching for a green light to enjoy a real-life adventure versus daydream.
Thankfully, Jupiter's direct turn in your fifth house of romance, if you're a Cancer; first house of self, if you're a Scorpio; or ninth house of higher learning, if you're a Pisces makes it easier to finally plan and act on your wildest fantasies related to travel, romance, or education. But being that Scorpio is a fixed sign (meaning it's stubborn and resistant to change), you'll do well not to get too stuck on the exact vision you have in your mind's eye. Instead, focus on the fact that there's always a lesson to be learned—and joy to be found—regardless of how your dream manifests.
If You're a Fire Sign (Aries, Leo, and Sagittarius) …
During Jupiter's retrograde, you may have been reflecting on your emotional bonds with your partner, your loved ones, and even yourself. You've been compelled to consider how you relate to one another and the work that needs to be done to better understand each other in order to heal old wounds. Having to turn your gaze inward and put the brakes on immediate action (be that by having an important conversation with your partner, sharing your needs with relatives, or taking a self-care break) has been undoubtedly aggravating. After all, you tend to be all about definitive movement forward, ideally at a fast pace.
Now, Jupiter's direct turn in your eighth house of emotional and sexual bonds, if you're an Aries; fourth house of home life, if you're a Leo; and twelfth house of spirituality, if you're a Sagittarius will give you the green light to take your deepest relationships and self-care routine to the next level. It could also mean expanding your joint financial portfolio or home in some way. Tapping into Scorpio's intimacy-loving, investigative energy along the way could promote even more success.  
If You're an Earth Sign (Taurus, Virgo, and Capricorn) …
While the planet of luck has moved backward, you may have been meditating on interpersonal communication and relationships with partners (romantic and professional), friends, and colleagues. You've been challenged to think about these dynamics and how teamwork might offer the support you need to make big-picture dreams a reality. You're so enterprising, organized, and goal-oriented by nature that you actually love researching and mapping out a step-by-step game plan on your own. But Jupiter has encouraged you to think about leaning on others in a new light.
With Jupiter's direct turn in your seventh house of partnership, if you're a Taurus; third house of communication, if you're a Virgo; and eleventh house of networking, if you're a Capricorn, you'll be able to put all of that reflection and rumination about long-term, group projects to use and actually get the ball rolling. Sure, you may want to continue the brainstorming, planning process, but the time is right now for making concrete moves. You can also use that Scorpionic willfulness to stay on-task as an organizer and a leader now.  
If You're an Air Sign (Gemini, Libra, and Aquarius) …
Jupiter's retrograde may have had you deliberating on the details surrounding your daily routine, work-life balance, long-term professional goals, and money-making efforts. You may be craving change, whether that's taking on more responsibility at your job, overhauling your personal portfolio, or simply tweaking your day-to-day schedule. You may even now know exactly how to proceed, but feel like you could use a burst of positive, can-do energy to get going. And being that you're often scattershot and tend to be more idea than action-oriented, you'll benefit from Scorpio's razor-focused vibes, too.
Thankfully, Jupiter's direct turn in your sixth house of daily routine, if you're a Gemini; second house of income, if you're a Libra; and tenth house of career, if you're an Aquarius will offer the confidence you need to start making exciting, maybe even broad-sweeping changes. The key: Getting clear on what you want to achieve in the long-run, and then tapping into a bit of that Scorpionic relentlessness. You'll be unstoppable.  — By Maressa Brown