How to Seduce Anyone, with Help from Their Zodiac Sign
Most people think aphrodisiacs are just foods that turn you on. Like oysters. Chocolate. Spicy things…. Now, I love oysters, and if you've ever watched a hot human eat one, slurped straight from the shell, well it's pretty freaking sexy. But the truth is that almost any smell, sight, texture, or even idea can be an aphrodisiac! And different ones work for different signs.

Here's how to use the wisdom of astrology to get any sign juiced-up and ready to go:

Note: Read for sun and rising signs!

How to seduce an Aries
This fiery sign has no time to waste. Seduction takes a back seat and they are turned on by directness. Straightforwardness. No need for wining and dining here. Clarity is key. Honesty is paramount. Impress them by saying exactly what you want, and they go wild. Skip the stuffy candlelit dinner and head to your local. Play a game of pool and make it your point to win. And in bed, show them exactly how you like it.

How to seduce a Taurus
Earthy bulls like sweaty, sensual love. They are turned on by food, massages, and nature. Make love to them by a waterfall with some fresh berries close by, and jump in the water after. They will be in heaven.

How to seduce a Gemini
Gemini's biggest aphrodisiacs are some stimulating conversation and spontaneity. Think chatting into the night over drinks, sharing big ideas, running into a karaoke bar, making out in an alley. Or anywhere that feels unique, actually. Boredom is the enemy of Gemini's high sex drive. Flying by the seat of the pants is what makes this sign go wild. A trapeze class for two is an awesome way to make a Gemini love you.

How to seduce a Cancer
Cancer loves going deep into watery depths. Like a pearl hidden within a shell, Cancers find things associated with home to be turn-ons. Think homemade dinners. A fireside romp on a sheepskin in a cozy cabin. Eye-gazing. Yum.

How to seduce a Leo
Leo is turned on by some good old fashioned PDA, aka showing off their hotness and whatever hotness they've picked up. An exhibitionist by nature, a Lion loves to shake out their mane for all to see.

How to seduce a Virgo
Virgos get off on holding the reins. Control and bossiness get a Virgo up and running any day. They also like to talk dirty: To say out loud what they want and get it is any meticulous Virgo's dream. So let them plan the first date. And let them order for you—at the restaurant, and later, in bed.

How to seduce a Libra
Libras love a little mind game. Psychological twists and turns get them off—as do suitors with big ideas to spare. Skip the dinner and the movie in favor of a scavenger hunt or tickets to an avant garde production. Or just get hot and sweaty at a kickboxing class. Get them out of their minds, and they will reward you heavily!

How to seduce a Scorpio
Scorpios are the kinkiest and darkest of the zodiac. Think BDSM. Leather. Ropes. Lace. Seductive glances across the room. The zodiac's "most sexual" sign gets turned on by diving into the unknown. Taking risks. Being bold with sex. Send a racy Snap, go full-on with double entendres, and add a gentle bite to a kiss for maximum impact.

How to seduce a Sagittarius
Sags get turned on by sex on the road. Travel love affairs. Accents. International lovers. The exotic! They can't be bothered with anything that feels "local" or small. They want big ideas. And power! They get super turned on by people at the top. So, call the shots. Take them to a burlesque show for a first date. Make out during a foreign film. And be clear about what you want—no matter how risqué—in bed.

How to seduce a Capricorn
Caps are the most loyal, and nothing gets their mojo rising like a strong and steady flirtation. Drawing it out. Each kiss. Each touch. They are turned on by taking things slow. Think edging. They are turned on by the unseen, restraint, temperance. Try wandering around a sex toy shop. Make out with clothes on for as long as you both can stand it. And instead of heading to a bar, try a day date where you wander around with no specific plans—they'll love seeing how the day unfolds with you.

How to seduce a Aquarius
The water bearer is turned on by anything outside of the box. Anything "status quo" is a no-no. Aquarians love to try new things, and sex for sex's sake becomes boring. They are seduced by the wild, the weird, the fetishistic. Naked yoga? Sound circle? It's all about trying something new.

How to seduce a Pisces
Slippery fishies are turned on by bonding. Making out all night. Reading poetry aloud in bed. A slow reveal of a lace garter. Secrets whispered in ears. Tears during orgasm. Skip the small talk and go straight into big dreams on a first date. Keep things sensual by sitting on the same side of the booth at dinner, and perfect the bedside striptease.
While we are all a balance of many elements, signs, and qualities, I hope that these direct routes to turning on bring you a happier love and sex life. Good luck!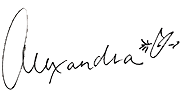 Feature photo by Lotte Meijer.
Want more spirituality, mysticism, and advice for bringing your spirit to the next level of awesome? Follow us on Instagram.
For more of Alexandra Roxo's racy tips, try these Sex articles:
Is Sign Compatibility BS or Essential?
This Fall in Love Technique Sounds Crazy, but it Works
What Color is Your Sexual Aura?
How to Have the Summer Romance Of Your Dreams