How to Get the Best Psychic Reading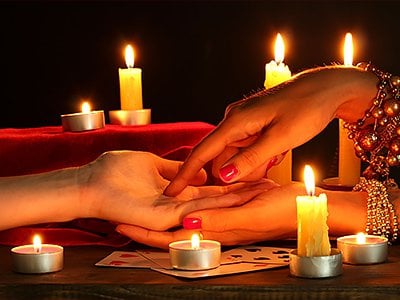 If you're seeking guidance or insight into your life, a psychic reading can be a powerful tool for gaining clarity and perspective. But not all psychic readings are created equal. Here are some tips for getting the best psychic reading possible.
Do Your Research
Before scheduling a reading, take the time to research different psychics and their specialties. Look for reviews and testimonials from previous clients, and read up on the psychic's background and experience. This will help you choose a psychic who resonates with you and can offer the guidance you're seeking.
Set Your Intention
Before your reading, take a few minutes to set your intention and focus on what you want to gain from the experience. This can help you attract the right energy and information during your reading, and can also help you stay focused and centered throughout the session.
Be Open And Honest
During your reading, it's important to be open and honest with your psychic. Share your thoughts, feelings, and concerns, and be willing to receive guidance and feedback. Remember that your psychic is there to help you, and that honesty and openness can help facilitate a deeper connection and more accurate reading.
Ask Specific Questions
Rather than asking broad, general questions, try to ask specific questions that can help you gain insight into your situation. For example, instead of asking "What does my future hold?" you might ask "What steps can I take to achieve my career goals?" Specific questions can help your psychic hone in on your unique situation and offer more detailed guidance.
Trust Your Intuition
Ultimately, the most important factor in getting a great psychic reading is trusting your intuition. Pay attention to how you feel during the reading, and trust your gut instincts about the information you receive. Remember that your psychic is there to offer guidance and support, but ultimately, you are the one who knows your own life best.
Getting the best psychic reading possible requires a combination of research, intention-setting, openness, specificity, and trust. By following these tips, you can ensure that your psychic reading is a positive and enlightening experience that offers valuable guidance and insight into your life.