February 2020 New Moon in Pisces Horoscopes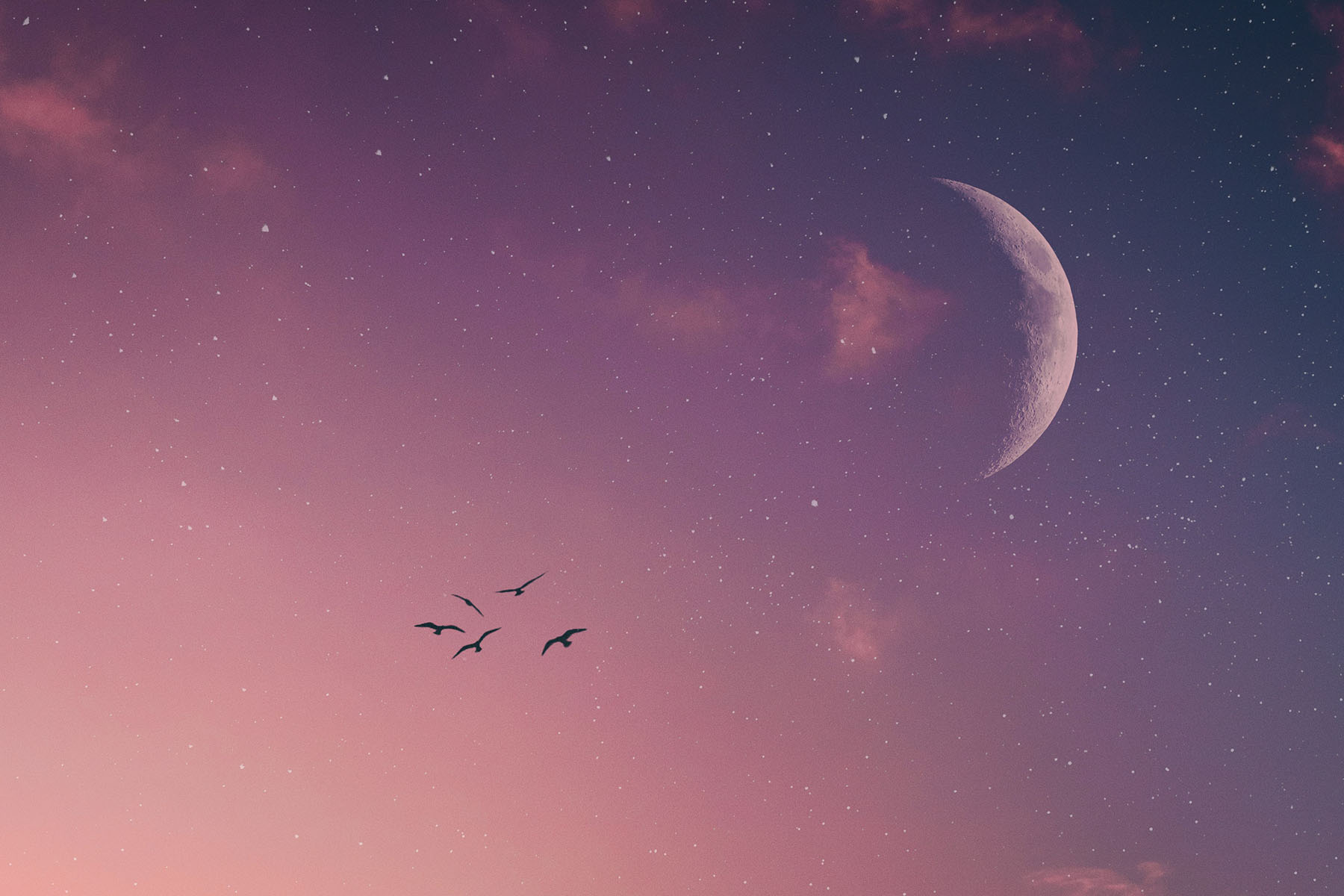 Say goodbye to your old beliefs, feelings, and habits.
The new moon in Pisces on February 23, 2020 at 7:31 am PT is about to bring an entirely new lease on life—one that will help you to overcome the past, re-formulate your identity from the inside out, and get emotionally straight with different areas of your life.
And what a time for it! After the past year filled with change and things in flux, this emotional recalibration is soneeded. This new moon's purpose is to help you feel better about what's to come as well as building something solid in the future.
While relationships may take on different forms during this time, new people may also be funneling into our lives as well. Additionally, we'll start to reap the benefits of all our hard work.
Still, with Mercury retrograde in the mix and with so many planets residing in Capricorn, it may be useful to take your time as things continue to shift in your life. Move forward with caution and responsibility.
How the Pisces New Moon Will Affect You, Based on Your Zodiac Sign
Aries
You may be starting to gain different perspectives on your life, Aries. This includes letting go of old emotional resentments or toxic partnerships. While this can be hard, it will help you embark on a new or different career—introducing something in your life that's more long-lasting. Overall, this moon will make you feel more confident.
Taurus
It is time to refresh your friend group, Taurus. Start associating with better people and think differently about your future. That will then help you formulate a new identity that is better, more exciting and more true to you. You may feel like a new person inside and out as a result, either letting go of the past or taking the past into better chapters.
Gemini
You may be recalibrating your feelings about a career, so you be more at peace about what you are creating. Build something you really want and organize your money better (perhaps with a business partner). You may also be seeing a very different future with relationships or re-arranging a lot of things with a partner. You may also be out and about socializing a bit, a Gemini specialty!
Cancer
Your emotional needs are at the forefront today, Cancer. With your beliefs and skills, you'll be able to build something more solid and see a better future with them. You may be working with a person in new ways to build something that will be very good for you: very solid and lasting.
Leo
The way you feel about money and relationships is changing, Leo. It's now time to work with both of these things so you can have a job that you like and create things that are solid and more lucrative. You may be settling into a new set of daily routines that help you feel more excited. There may also be some traveling involved here too.
Virgo
You are trying to understand the way you feel about your committed partnerships. What's fulfilling and what's missing here, Virgo? You could also experience an awakening of some of your passions, projects, or hobbies that relationships can eventually be very supportive of.
Libra
Your job or daily routines are coming into question during this time, Libra. It's time to build a stronger home base, family, or emotional support system. Doing so could help you move forward on some things and relationships you deeply connect with. You could be re-arranging a lot of things with home or family in service of different situations you need in order to feel free.
Scorpio
You may be revisiting an old creative project or hobby during this moon, Scorpio—or at least getting a different perspective on it. This is a time to discover passions or projects that you love, which could lead to more pleasure and romance. To help with the process, try communicating more about the things you like to your partner.
Sagittarius
Your emotions, home, or family life may need some extra attention right now. Doing this can help you feel more confident in your abilities, make more money, have a better job, and organize your days in ways you like. You may be feeling better financially with a new business project you have in mind. You may also be feeling more confident about your talents, Sagittarius.
Capricorn
This moon you're starting to adjust your mindset so that you can communicate more effectively to others. Your needs and passions are in question here, Capricorn. Open up! In order to do so, you can lean on your family to help you put yourself out there.
Aquarius
You could be making more money if you just get creative, Aquarius—and this moon is the perfect time to brainstorm. You may be seeing yourself and your value in very different ways right now. This is so you can feel more at peace, overcome the past, and create a home or family situation that works better.
Pisces
During this moon, you're rethinking your identity and upgrading yourself all across the board. As you take interest in yourself, you'll be able to envision a future that better suits you. To get there, Pisces, communicate more openly about your goals and dreams. Use your friends' support.
Lead photo courtesy of Pexels/Lisa Fotios