List of Famous Astrologers Today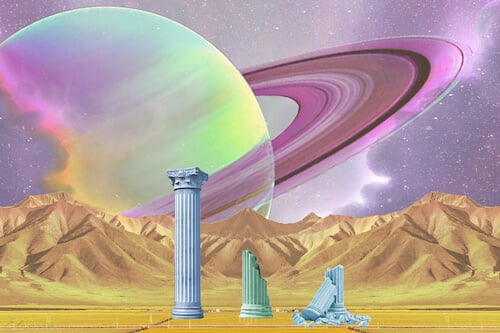 We rounded up the best astrologers in the world right now, like Chani Nicholas and the Astro Twins, for you to learn more about astrology from.
An astrologer is a person who studies the influence of the stars, planets, and asteroids to help us understand our lives. Astrologers have been for centuries, helping us uncover the mysteries of the universe and within ourselves. While previous astrologers have helped us learn more about the stars, modern astrologers are helping us demystify the cosmos and help us see the planets in a new light. 
Famous Astrologers
Thanks to social media and the rising interest in astrology among millennials and Gen Zs, it's never been easier to discover astrologers, and today's astrologers are really making an impact. Here are six major astrologers working today that is taking the skies by storm.
Chani Nicholas
After becoming interested in astrology after receiving her first reading at age 12, Chani Nicholas has spent years studying and understanding astrology, before turning it into a career in the late 2010s. Today, Nicholas is considered "the internet's most popular astrologer" according to Vanity Fair. Nicholas's appeal comes from her unique ability to use astrology for self-care and social justice activism. Her book, You Were Born For This: The Astrology for Radical Acceptance, allows readers to see astrology as a form of introspection and self-understanding. Her app, CHANI gives users full-chart reading as well as access to workshops and mediations that are meant for healing and self-discovery. 
The Astro Twins
The Astro Twins, Tali and Ophira Edut are the dynamic duo behind the beloved astrology site, AstroStyle, and the official astrologers for Elle Magazine. The Edut sisters are self-taught astrologers who help others not fear the complexities of astrology. The Astro twins have written several books, host classes, and have read astrology charts for Beyonce and Emma Roberts. They are also the co-creators of the upcoming Amazon Prime dating show, Cosmic Love, which uses astrology for matchmaking. 
Susan Miller
The OG of online astrology, Susan Miller is a second-generation astrologer, studying the craft from her mother at fifteen. Miller runs Astrology Zone, where she writes detailed, personalized horoscopes each month, usually running about a thousand words in length for each sign. Miller has continued to have a steady online following with fans including Cameron Diaz, Kirsten Dunst, and Katy Perry. 
Annabel Gat
Vice's resident astrologer, Annabel Gat is an ISAR (International Society for Astrologer Research) certified astrologer, showing that she is the real deal when it comes to the subject. Her books, The Astrology of Love and Sex and The Moon Sign Guide are a great way to understand astrology when you've mastered the sun sign. 
Aliza Kelly
If you're looking to add "witchy" vibes to your astrology, check out Aliza Kelly, astrologer, occultist, and writer. Kelly hosts the podcast Stars Like Us where she explores astrology through mythology, magic, and pop culture. Her book This is Your Destiny helps blend astrology with manifestation. 
Narayana Montúfar
Astrologer, content strategist, visual artist, and former senior astrologer at Astrology.com, Narayana Montúfar is skilled at everything she does related to spirituality. From painting your birth chart to understanding your moon sign in Moon Signs: Unlock Your Inner Luminary Power, Montúfar uses astrology to help us understand our emotions and spirituality. 
FAQs
How do you find an astrologer?
Finding an astrologer is easy! Simply search for astrologers on Google, or check out Instagram and Twitter to find some good ones. Or, you can get a birth chart reading here. 
How can I learn more about astrology?
There are many resources to use if you want to learn more about astrology. From reading books, taking classes, listening to podcasts, and reading articles.
How do you become an astrologer?
Unlike some professions, you don't need to go to college or do any kind of former education to become an astrologer (though there are certifications and courses available). Many famous astrologers are self-taught, learning about astrology by reading books, taking courses, and learning from other astrology. If you have a passion for astrology, don't be afraid to learn more!