Easy Home Makeover Tips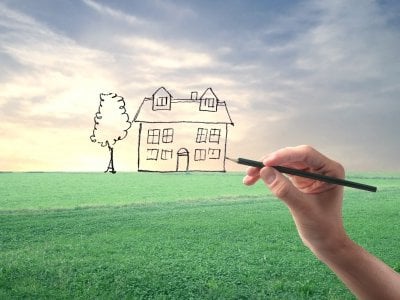 As an astrologer, I know that our living spaces can have a significant impact on our mood and overall well-being. If you're looking to refresh your home and create a more harmonious environment, here are some easy home makeover tips based on your zodiac sign.
Aries (March 21 – April 19)
Aries love bold and energetic spaces. Consider adding a bright accent wall or incorporating some bold patterns into your decor. Add some statement pieces, like a colorful rug or an abstract painting to bring energy to your space.
Taurus (April 20 – May 20)
Taureans love cozy and comfortable spaces. Add some soft and plush textures to your decor, like a fluffy rug or some velvet throw pillows. Create a warm and inviting atmosphere with candles or a fireplace.
Gemini (May 21 – June 20)
Geminis are known for their eclectic and creative style. Experiment with different decor styles and mix and match patterns and colors. Consider adding some unique and artistic pieces like a statement mirror or an abstract sculpture.
Cancer (June 21 – July 22)
Cancers love a cozy and intimate atmosphere. Create a soft and calming atmosphere with warm lighting, soft textiles, and natural materials like wood and stone. Add some personal touches like family photos or sentimental decor.
Leo (July 23 – August 22)
Leos love luxurious and bold spaces. Consider adding some dramatic lighting, like a chandelier or some bold pendant lights. Add some glamour to your space with gold or silver accents and a plush area rug.
Virgo (August 23 – September 22)
Virgos love clean and organized spaces. Consider incorporating some stylish storage solutions, like a decorative bookshelf or some chic baskets. Add some natural elements like fresh flowers or plants to bring life to your space.
Libra (September 23 – October 22)
Libras love balanced and harmonious spaces. Create a calming atmosphere with soft and muted colors and natural materials like bamboo or linen. Add some symmetry to your space with matching decor elements.
Scorpio (October 23 – November 21)
Scorpios love dark and moody spaces. Create a dramatic atmosphere with bold colors like deep blue or purple. Add some intrigue to your space with unique decor elements like a statement vase or a vintage mirror.
Sagittarius (November 22 – December 21)
Sagittarians love open and airy spaces. Create a spacious atmosphere with light and neutral colors, like beige or white. Add some character to your space with unique pieces, like a vintage trunk or an antique lamp.
Capricorn (December 22 – January 19)
Capricorns love sophisticated and timeless spaces. Consider adding some classic decor elements, like a sleek leather sofa or a traditional rug. Add some elegance to your space with statement lighting or some artful decor.
Aquarius (January 20 – February 18)
Aquarians love unique and artistic spaces. Consider incorporating some bold and artistic pieces, like an abstract painting or a sculptural lamp. Add some quirkiness to your space with eclectic decor elements like a vintage telephone or a modernist clock.
Pisces (February 19 – March 20)
Pisces love serene and dreamy spaces. Create a calming atmosphere with soft and muted colors, like light blue or pastel pink. Add some romance to your space with plush textiles and some statement lighting.
These easy home makeover tips based on your zodiac sign can help you create a space that reflects your unique personality and enhances your overall well-being. Remember, your home should be a reflection of your personal style and taste, so have fun with it and create a space that makes you happy.