Daily Horoscope for Wednesday January 24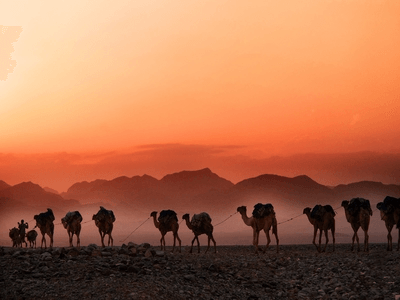 Take the bad with the good today. A Taurus moon is giving all interactions some laid back vibes, but there may be some tensions that crop up in unexpected places. A Mercury-Pluto alignment gives all signs some major things to think about, and all signs may find themselves ruminating on issues, plans, or getting frustrated when a project or relationship has stalled. Today is a great day to let go of expectations and just live moment to moment. Don't get too caught up in expectations, shoulds, or disappointments. Today, as always, everything will shake out in the end. Control what you can, but let the rest go. Here, what else to expect for all star signs for Wednesday, January 24. 
Aries Daily Horoscope
You did a lot in the last two days, and today can be a good day to relax, take stock, breathe, admire the view, and plot next moves. The Taurus moon encourages partnerships, so if you've been a lone wolf lately, it may be time to add some more people to your posse, Rams. 
Taurus Daily Horoscope 
The moon in your sign adds some major responsibility to your day, and like it or not, you may be the point person for plans. You may find yourself getting caught up and frustrated in a lot of detail-oriented drama. Socializing can bring you out of a bad mood and can help give you the perspective you crave.  
Gemini Daily Horoscope     
Today is a great day for partnerships, Gemini. The trick today is to let your vulnerability show. You like being in control, in charge, and the one orchestrating events. What if you were to let go, just a little bit? See what happens—you may be surprised. 
Cancer Daily Horoscope
You're hitting some speed bumps in your relationship, Cancer, and may be driving yourself nuts over what is going on. You may be relying too much on the clues you're picking up. Yes, you're intuitive—almost psychic—but you are not necessarily a mind reader. If something is bothering you, speak up! 
Leo Daily Horoscope
Today can be a fun day, Leo. You may find a lot of social plans cropping up, and find them to be a great distraction from some stress and drama. But remember, you can't run away or avoid issues. You've gotta face things sometimes. So, yes, escape, but have a return plan!
Virgo Daily Horoscope
You're imagination is soaring, and with your strong practical side, you're coming up with ideas that just may work for the future. You may be impressed with yourself by just how imaginative and creative you are, but make sure you don't reign yourself in or scare yourself. The sky's the limit—you just need to believe it for yourself. 
Libra Daily Horoscope
You're feeling optimistic and like everything is finally on an even keel! Libra, you've found the balance you crave! So what's the issue? Well, you're always waiting for the other shoe to drop. Can just trust, just once, that everything is the way it should be?
Scorpio Daily Horoscope
An alignment between Mercury and Pluto is making your mind work in overtime, and you may feel pulled in two conflicting directions. You believe in the power of your intuition, but your mind is gunning for a decision that may not make sense to your body. And the more pressure you feel, the more tempted you may be to just make a decision now and stop the guessing. Hold off. Breathe. Think. You have more time than you think you do. 
Sagittarius Daily Horoscope
Today can be a great day to just enjoy life. You've been a little too intense Sags. Today is a day to play on the surface. Make plans. Enjoy the moment. Resist the urge to get in the what next mentality. What's next is whatever's meant to be. Enjoy the ride.
Capricorn Daily Horoscope
You're feeling extra creative, Caps, and may be feeling more daring than normal. Break the rules a little! Get out of the same old. You're incredibly hard on yourself. Today is the day to lighten up.
Aquarius Daily Horoscope 
You were in a bit of a funk yesterday, but that seems to have cleared today. Today, you're focused on enjoying life. Birthday celebrations may have begun. If you haven't made plans, make them. There's always something to celebrate, and you may need the spotlight and attention more than you think.  
Pisces Daily Horoscope
Coincidences abound today, Pisces. Today is a day where you need to slow down and pay attention. Earbuds out, and focus on the swirling rhythms and connections around you. A chance encounter could be incredibly fortuitous today. 
Want more spirituality, mysticism, and advice for bringing your spirit to the next level of awesome? Follow us on Instagram.
Live a Stylish, Magical Life With Horoscope.com's Latest Article: 
Using My Intuition Was the Best (and Hardest) Thing to Happen to My Love Life