Daily Horoscope for Thursday, March 8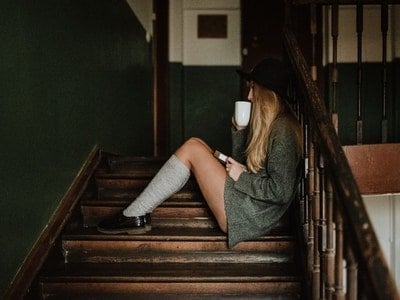 As Jupiter goes retrograde, all signs may feel the need to pause, stop, reflect, and go back, focusing on a relationship, project, or work plan. It's a good time to pull back on grandiose plans and really home in on what you can get done. Meanwhile, a Sagittarius moon invites us to think big and beyond the same-old Thursday routine, while a Neptune square can cause some small hiccups this evening. Here, what else to expect for all star signs for Thursday, March 8.
Want 2018 to be the best year ever? Start prepping now with your 2018 horoscope!
Aries Daily Horoscope
You may be tempted to put things off until tomorrow, but trust that the weekend is going to be insane. This Jupiter cycle teaches you to get things done sooner rather than later. Yes, you can pull the all-nighter and get things done right before deadline, but why? 
Taurus Daily Horoscope 
Your emotions are intense today. Use them as your allies. You don't need to put on a stoic face if you're not feeling it, and being honest and expansive can not only be the easiest way to get through a problem, but you may also find a lot of barriers break down when you let people see how you feel. 
Gemini Daily Horoscope      
You are going great, Gemini. Do you know that? An aspect between Pluto and the sun may make you feel pressured to push yourself, but you don't need to — do so if pushing yourself makes you feel inspired and challenged, 
Cancer Daily Horoscope
You feel on the precipice of something big. And you'll get there. But Jupiter retrograde may cause an unanticipated roadblock. Know that not know does not mean not forever, and don't try too hard to push something. If it doesn't feel right, right now, you can't force the situation. 
Leo Daily Horoscope
Pluto is pushing you, and you may be working harder than you are used to doing. There is a light at the end of the tunnel, and a few late nights could pay off in the longterm. Slow and steady, Leo, and resist the urge to blow off steam by partying all night. 
Virgo Daily Horoscope
Today can be a tricky one with money. It's not a great day to make impulsive financial decisions, and if you can delay a big purchase, it may be best to do so, until you have a bigger picture of what's going on, both with the price of the item and moving parts in your financial life.
Libra Daily Horoscope
Tune into others today; you may find that a close friend or family member needs a shoulder to cry on. Avoid advice, they just want to speak with you and have you listen. You don't need to fix everything to make an impact, Libra. 
Scorpio Daily Horoscope
Mars and Uranus are pushing you from project to project. You have a ton of irons in the fire, but may be feeling restless and unsure of what to focus on. For right now, it's fine to allow your attention to flit, but make sure that having a wide breadth of interests doesn't lead to sloppy mistakes. 
Sagittarius Daily Horoscope
The moon in your sign brings up intriguing oppportunities. Don't overthink them. One may not be "the one," but might be a great opportunity for right now, and could help put you on the path for finding what you really want.
Capricorn Daily Horoscope
You have great perspective, and sharing it with others is much needed today. You always provide above and beyond, but have you considered how to monetize this skill? Becoming a consultant or similar could be an amazing pivot. 
Aquarius Daily Horoscope 
It's a great time to socialize, Aquarius, and you may be meeting some pretty captivating people in your social circle. Enjoy! There's no downside. However, if you feel like you may not fully trust someone, go with your gut. You have plenty of time to disclose more in the future. 
Pisces Daily Horoscope
Romance is in the air; are you ready? The stars say that you could meet someone through a friend, or even someone you had mentally placed in the friend zone previously. Jupiter allows you the opportunity to give everything a second glance, including potential romantic partners. 
Make 2018 count with your premium, exclusive horoscope!
Read your weekly horoscope here. 
Read yesterday's horoscope here. 
Want more spirituality, mysticism, and advice for bringing your spirit to the next level of awesome? Follow us on Instagram.
Live a Stylish, Magical Life With Horoscope.com's Latest Articles:
Before You Buy a Tarot Deck, Read This
How Seeing a Psychic Helped Me Figure Out My Life
Want Big, Bright, Beautiful Love? Here's How to Find It
Why I Taught My 7 Year Old to Read Tarot
4 Strategies to Clue Into Your Subconscious