Daily Horoscope for Monday, March 5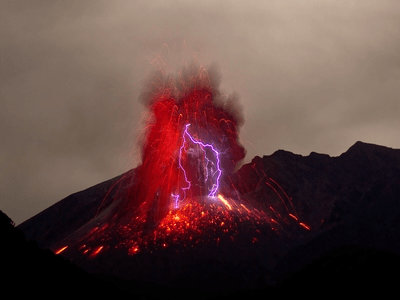 Some serious planetary aspects create some serious Monday vibes. A Scorpio moon sextiles to Saturn and Capricorn, which makes us feel ready to get down to business, tackle to-do lists, and dust off any lingering projects. But a semi-sextile between Mars and Jupiter could cause some road bumps. You may find yourself working on a project another coworker already is working on, or may find misunderstandings between yourself and higher ups. In short, get ready for some storms. Here, what else to expect for all star signs for Monday, March 5. 
Want 2018 to be the best year ever? Start prepping now with your 2018 horoscope!
Aries Daily Horoscope
You may feel like everything is on hold, which is frustrating. Avoid the urge to try to push projects too. They may need some time, and it may actually be a good thing for you. Today is a good day to really get a view and handle on the week ahead. The weekend is shaping up to be pretty epic, so use the beginning of the week to really get ahead. 
Taurus Daily Horoscope 
Today is a day prime for misunderstandings, as Mercury and Venus are linked to past hurts. A friend or family member may get angry about something that happened weeks or even months ago. It may be tough, but listen, validate, and allow them to express their anger. They may need to vent to move on. 
Gemini Daily Horoscope      
You may feel disappointment from the weekend, and feel like you're not living up to all you've put upon yourself. You're under a lot of pressure, most of it self-inflicted. Allow yourself the ability to not be perfect and to not have every second of the day planned. These next few days are all about embracing the unknown. 
Cancer Daily Horoscope
Your perspective may need shifting, and a heart to heart with a friend may be in order. You need to see beyond how you think things "should" work, and focus on the reality of how your life and plans are unfolding. You have a pretty great situation right now, and the more you realize that and embrace your current life, the better. 
Leo Daily Horoscope
Uranus says subtlety is everything today. You pride yourself on your bluntness, but it may be too much for some friends or colleagues. Mute your message a bit, and feel much more confident that people are receiving it the way you intended. 
Virgo Daily Horoscope
Today is a day to be direct, be bold, and stop putting off that one thing—you know what it is—until tomorrow. Today should be stressful, and look on the bright side: The more stress you deal with today, the less you'll have to deal with later in the week!
Libra Daily Horoscope
You're trying to be all things to all people, when the best plan of action today may be to simply turn down a few meetings or just focus on the priorities of the day. You have more control than you think you do, and trying to do everything at once isn't doing you any favors! 
Scorpio Daily Horoscope
It's time to stop seeing something in your life as a hobby and go all in. It's not as if you can—or should—quit your day job, but honoring your hobby by doing it everyday, making a space for it in your home, and telling people what you do can truly help your mindset.
Sagittarius Daily Horoscope
Mercury and Venus align in your chart and make you a prime communicator. You're really great at compromise, and also great at serving as a negotiator between two people. Use this skill wisely. Your mediation skills could bring you to the next level in your career, among other things. 
Capricorn Daily Horoscope
Be honest with others and true to yourself is how you should play today, Caps. You may feel like a lot of people are pulling you in directions you're uncomfortable with. It's okay to have opinions, voice them, and still be friends with people. You shouldn't put someone else's wishes ahead of your own comfort. 
Aquarius Daily Horoscope 
Money is everything today, and you may need to spend to save in the long run. If you're finding yourself holding onto money today, ask yourself why—it may have nothing to do with the thing you need to buy, and everything to do with some emotions that need unpacking. 
Pisces Daily Horoscope
The sun aligns with Neptune, and this week, it's all about slowing things down. Don't make a plan until you absolutely have to, and the more you can delay, the better. This is a week to consider and research all options, next week is good to winnow down and actually make a decision. 
Make 2018 count with your premium, exclusive horoscope!
Read your weekly horoscope here. 
Want more spirituality, mysticism, and advice for bringing your spirit to the next level of awesome? Follow us on Instagram.
Live a Stylish, Magical Life With Horoscope.com's Latest Articles:
Before You Buy a Tarot Deck, Read This
How Seeing a Psychic Helped Me Figure Out My Life
Want Big, Bright, Beautiful Love? Here's How to Find It
Why I Taught My 7 Year Old to Read Tarot
4 Strategies to Clue Into Your Subconscious