9 Best Tarot Decks and Oracle Decks 2022
We chatted with real tarot readers to learn their top picks among the best tarot decks, how to choose a deck, and more.
The ancient practice of tarot has been around for centuries. According to Deborah Rossetto, tarot genius behind the @born_under_saturn_ Instagram account, tarot can be traced back to the 1400s. "The first deck," she says, "is attributed to the Visconti di Modrone (Italy, 1442-1447). […] It is thought that from that deck, the Tarot de Marseilles was drawn, and later the Rider-Waite."
Additionally, tarot back in the day might not have been used in the same way we consider it today. Rossetto says tarot cards were "only a court game and that later they were used for divinatory purposes."
In other words, tarot cards at first were solely used for entertainment purposes. It was only until French esotericist, Jean-Baptiste Alliette, popularized tarot as a divinatory tool in 1785. His writings, under the pseudonym "Etteilla," explored astrology, tarot, and other occult topics. His work was the jumping-off point for modern-day tarot, under the Rider-Waite tarot deck.
Maisy Bristol, the tarot reader behind @tarotbymaisy, seems to agree. "Tarot began centuries ago, but the first account of the tarot deck we recognize today was the Rider-Waite deck, published in England in 1909."
Modern Tarot
Nowadays, tarot cards are everywhere. They're in movies, in TV shows, in popular stores and websites. But who can blame them? Tarot is a great tool to help you become your best self—whether that means helping you find love or taking a look at the upcoming year.
But as tarot becomes more and more popular, the options for tarot decks have gotten out of control! The bad news is that, especially for tarot beginners, this can be extremely overwhelming. The good news is that, with so many different kinds of decks, there's a deck out there for every kind of person.
In order to narrow down the options, we asked Rossetto and Bristol to share their favorites for beginners, novices, and advanced readers alike.
Tarot Decks
Traditional Rider-Waite Tarot Deck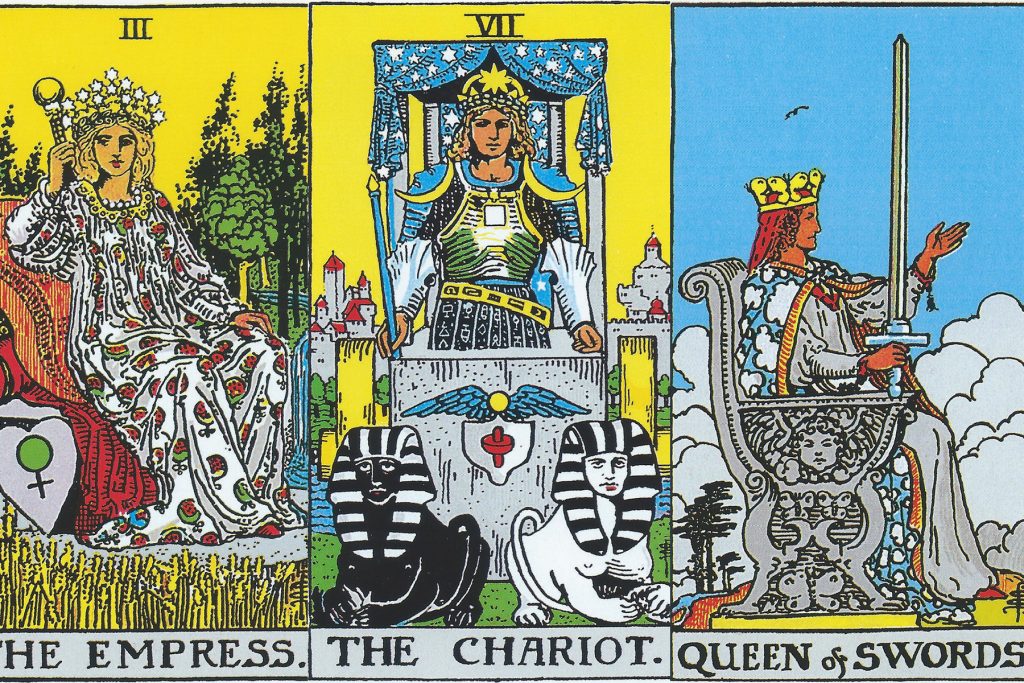 This is the most familiarized deck of the lot. Originally published in 1909, the Rider-Waite deck has served as an inspiration for all decks following. Every modern tarot deck today was modeled after the imagery and concept of this deck right here. If you prefer to buy a Rider-Waite that is attributed to the artist (Pamela Coleman Smith) and has more muted colors, try the Smith-Waite tarot deck.
Traditional Rider-Waite Tarot Deck, $25
The Modern Witch Tarot Deck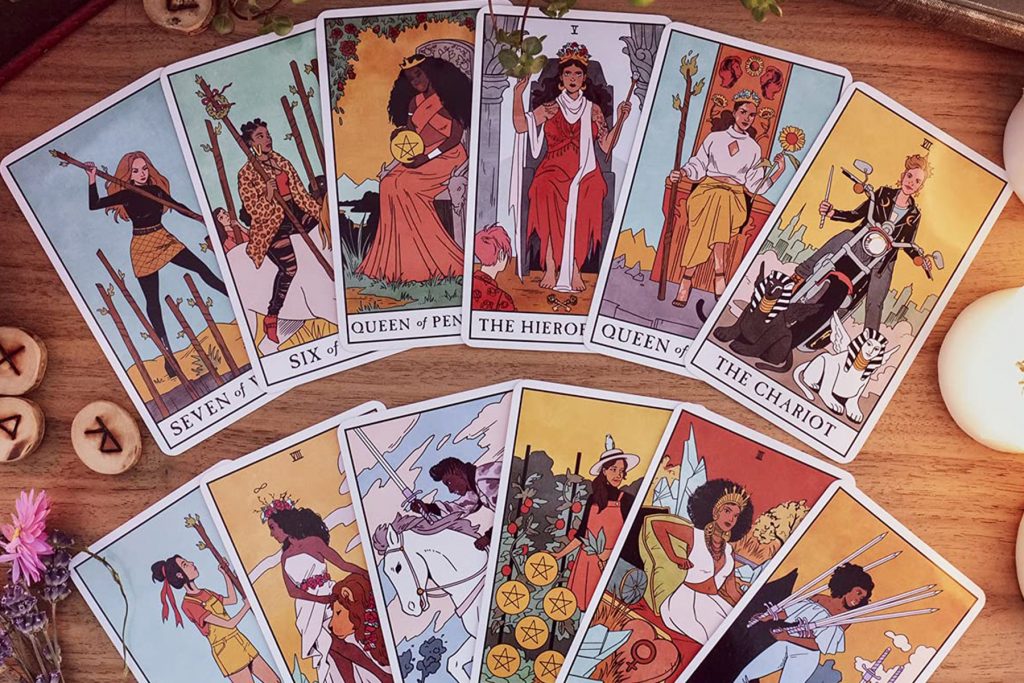 "For people who find the traditional Rider-Waite to be trite, this one is a perfect substitute," Bristol says. "It's the perfect combination of fun-but-traditional imagery."
The Modern Witch Tarot Deck, $20
Pagan Otherworlds Tarot Deck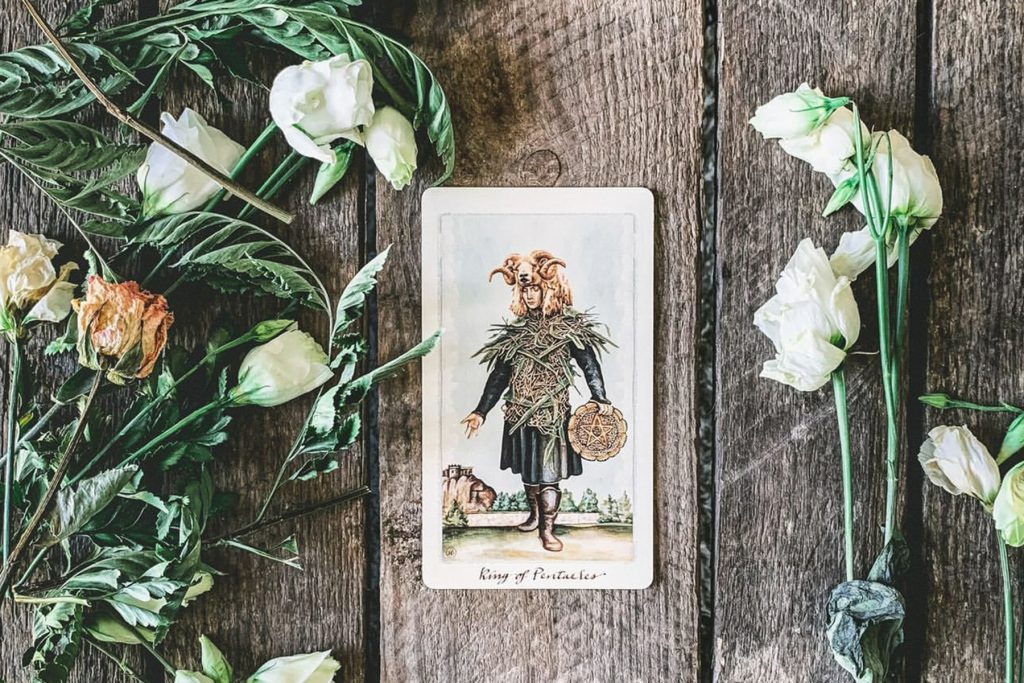 Rossetto appreciates the deck for it's Renaissance inspiration. "The theme of the deck is the pagan world and nature," she says. "The feeling is to have in your hands a timeless deck, which combines the contemporary world with the ancient one."
Pagan Otherworlds Tarot Deck, $58
Mystic Mondays Tarot: A Deck for the Modern Mystic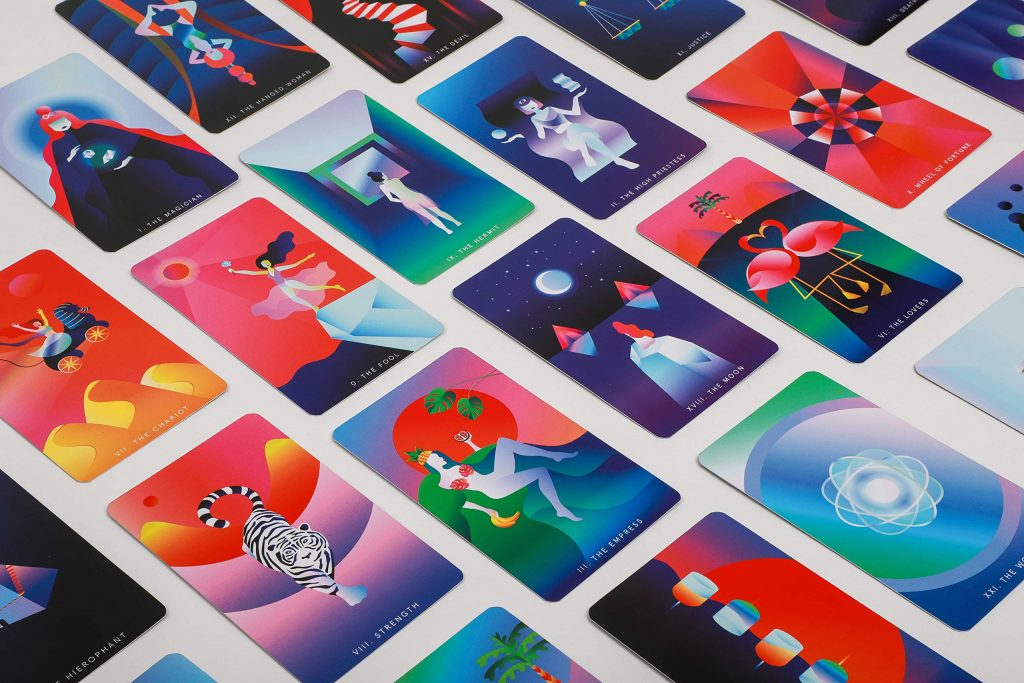 A tarot deck with a modern spin is what you'll find in the Mystic Mondays deck. Reviews for this deck rave about its holographic edges and thick card stock.
Mystic Mondays Tarot: A Deck for the Modern Mystic, $16
Moonchild Tarot Deck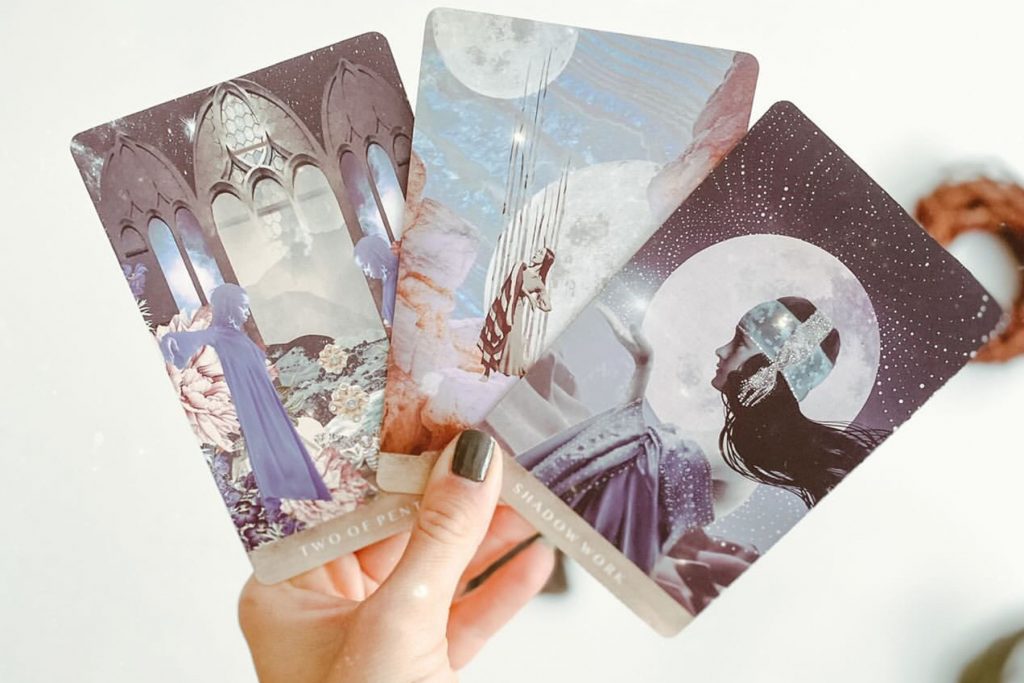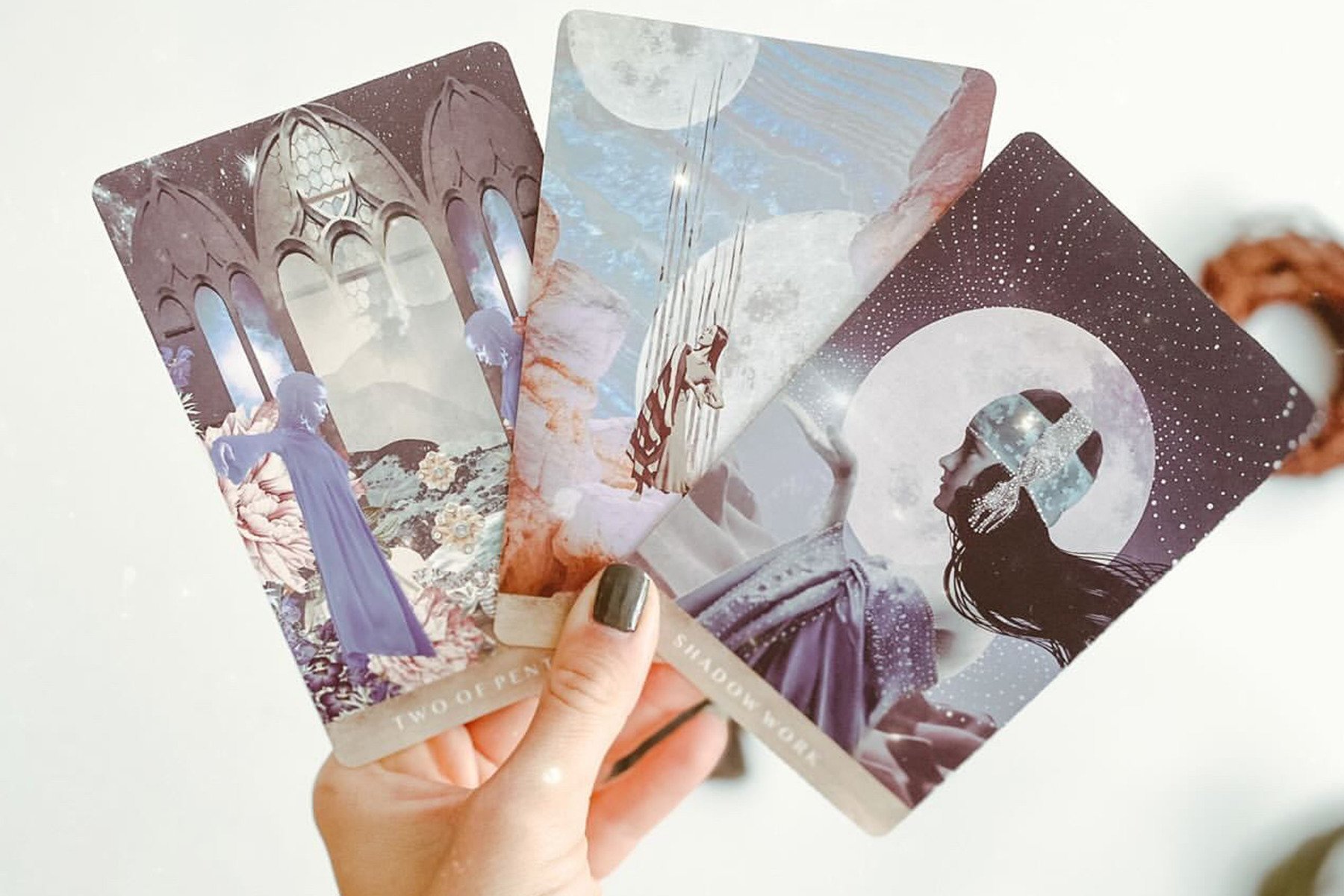 This is another modern tarot deck, one that Rossetto appreciates for its contemporary interpretation. "It is certainly an excellent meditation deck, and besides the ancient references from which the author seems to have taken inspiration, I see an almost dreamlike narrative path. It is as if we were inside the dreams of the Major Arcana."
Moonchild Tarot Deck, $58
Disney Villains Tarot Deck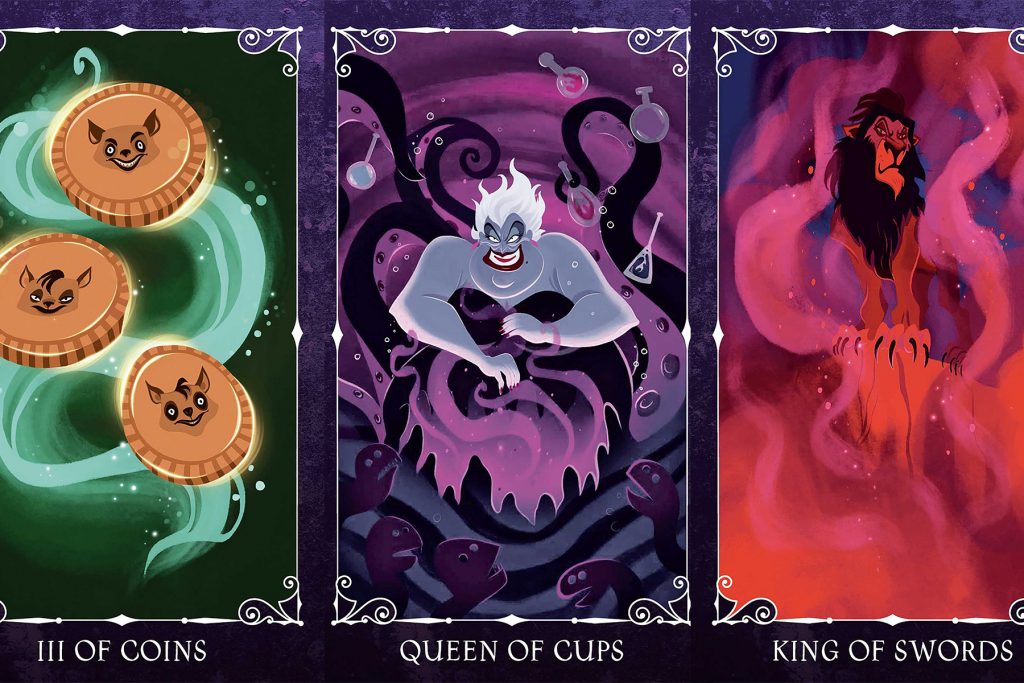 If you're looking for a tarot deck that's a little less serious and, instead, more fun, this is the one for you. Buyers love the artwork and the detailed guidebook that comes with it.
Disney Villains Tarot Deck, $23
Oracle Decks
Supra Oracle Deck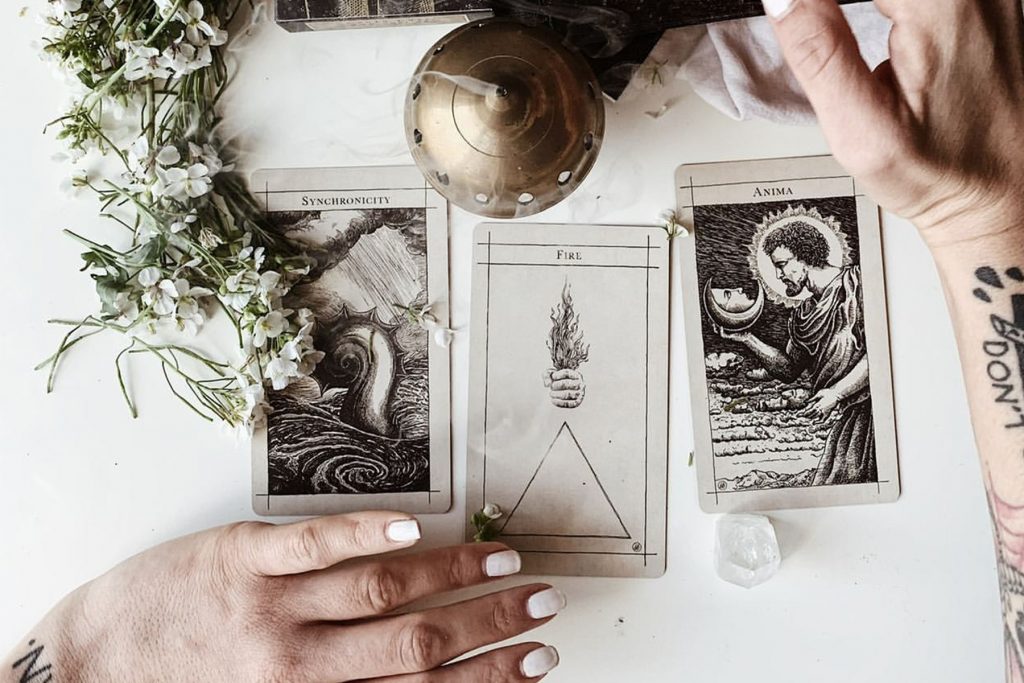 Rossetto explains that this deck is "based on the archetypes of the philosopher Carl Yung," and it focuses on discovering "the path that each individual faces to reach the awareness of his own personality." Additionally, she enjoys how intuitive and minimalist the deck is. "One card is enough to make a deep self-reflection of ourselves and our perspectives."
Supra Oracle Deck, $46
Starseed Oracle Deck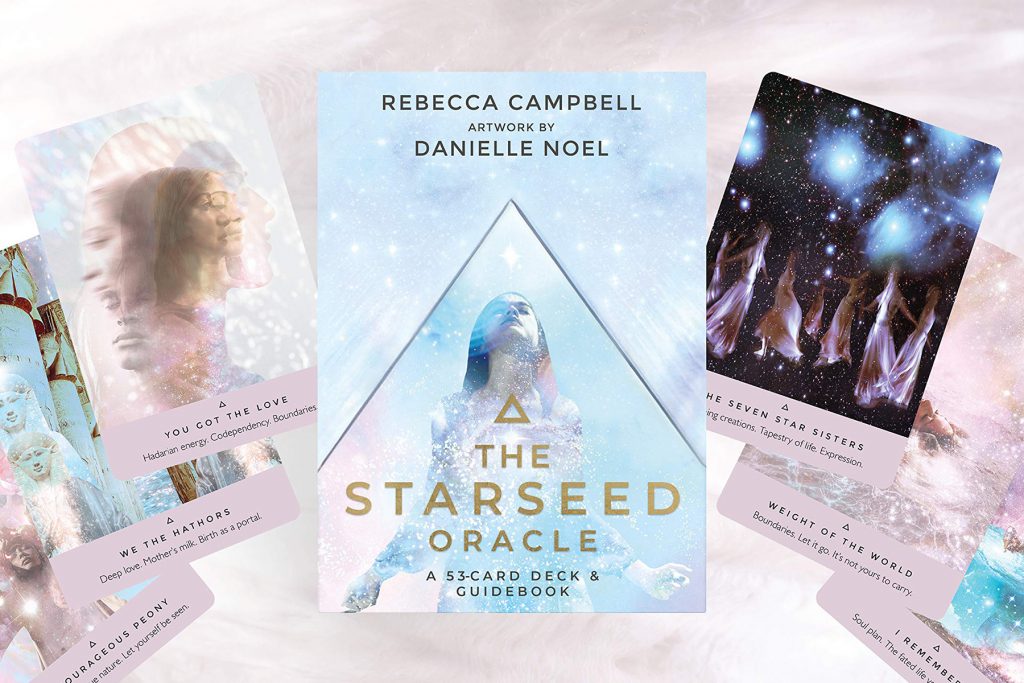 With almost 10,000 ratings, this oracle deck is immensely popular. Buyers love it for the beautiful artwork, sturdy cardstock, and lovely pastel colors. One reviewer even says "the paper stock is perfect and the matte finish is a really nice touch."
The Wild Unknown Animal Spirit Oracle Deck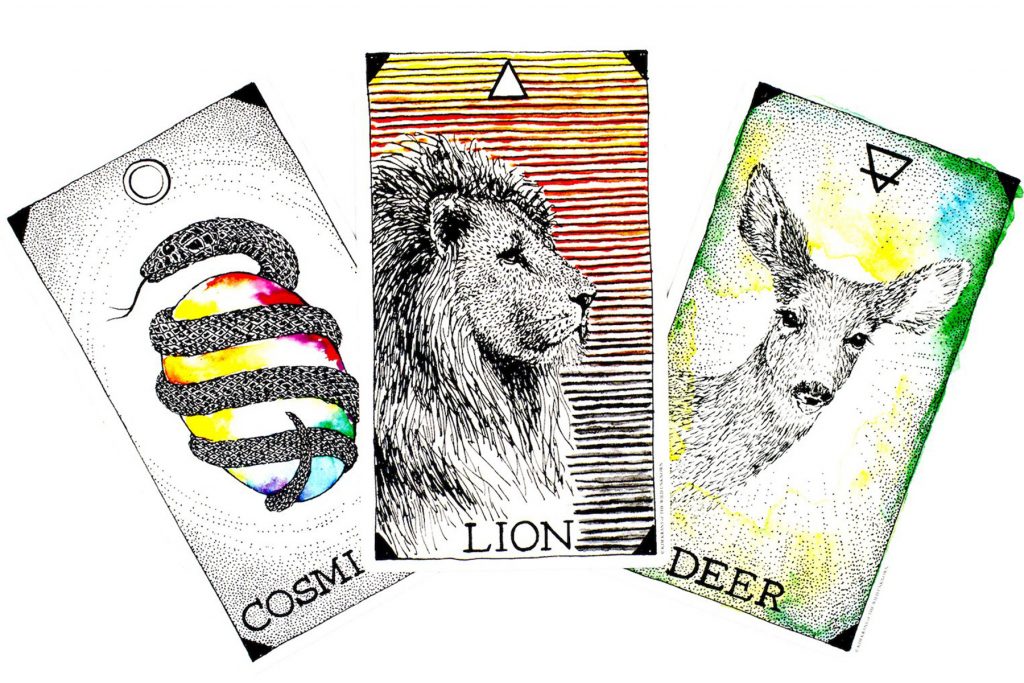 Everything about this oracle deck is well done, according to Bristol. "The art is fabulous, the concept is spot-on, and the cards are well thought through," she says. "The oracle deck is split up into five groups: air, fire, earth, water, and spirit. And each card represents an animal—real or imagined."
The Wild Unknown Animal Spirit Oracle Deck, $30
FAQs
How many cards are in a tarot deck?
There are 78 cards in the tarot deck: 22 Major Arcana cards and 56 Minor Arcana cards. The difference between these two sections lies in the balance of the physical and spiritual worlds. The Minor Arcana reflects day-to-day feelings and thoughts. The Major Arcana represents more life-changing and spiritual realizations.
How do you cleanse a tarot deck?
There are a number of ways to clear your tarot deck. The first and easiest way is to place a clear quartz—the crystal of high vibrations—on your deck when you're not using it. This helps clear any negative energy away from the previous reading.
Another way to cleanse your tarot deck is to burn sage, a healing herb, and allow it to hover under the deck for a while.
How do you choose a tarot deck?
When looking for the perfect deck, you'll have to listen to your heart a little bit. This can't be done without understanding how you feel when you look at and pick up decks one by one.
According to Bristol, this is something you really have to feel. She says, "When looking for a deck, be cognizant of your immediate reactions when looking at the imagery. Whether you're super intrigued and want more or kind of bored, both feelings will tell you something."
How do you bond with your tarot deck?
A great way to get to know your tarot deck a little bit is by simply analyzing each card in the deck, one after the other. Take moments to sit with each card, notice its details, and analyze how it makes you feel as you look at it. Later on, this will help you come up with personal interpretations!
Another method, according to Bristol, is to do a "get-to-know-you reading" with your tarot deck. Ask questions like: "What topics are you best at divulging?"
Where can you buy a tarot deck?
Honestly, you can buy tarot decks pretty much anywhere nowadays: online, bookstores, Amazon—you name it! The real key is to look closely at the imagery, themes, and concepts of the deck you're considering. You can do that either online or in-person.
Related Articles:
7 Tarot Tips Every Beginner Should Know
8 Signs You're Ready to Read Tarot Cards Professionally
Crystal Cleansing 101: How to Cleanse and Charge Crystals
Lead photo courtesy of Amazon