Beautiful Last-Minute Gifts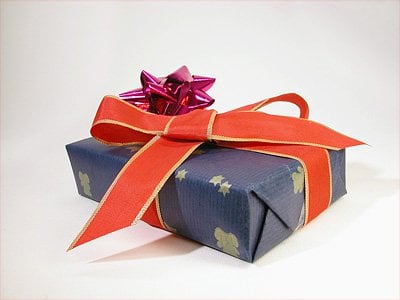 Whether you have a generous budget or are counting your pennies, shopping for fashion and beauty gifts makes purchasing fun! Want to find the perfect gift for your favorite person? Use this handy "elemental" guide.
Fire Signs (Aries, Leo, and Sagittarius)
Choosing a gift for a Fire Sign can be tricky, because they tend to be exceptionally opinionated about what they like – and dislike. The secret: keep it simple.
Select a beautifully crafted charm in a simple shape such as a star. Your lucky recipient can decide where she wants to wear it. Giving a guy a gift? Go with that same theme in a pair of cufflinks or a key chain. If you have a tight budget, opt for a comfy pair of plush socks in a fiery red color that will keep those feet toasty warm.
Earth Signs (Taurus, Virgo, and Capricorn)
These lovely folks adore anything that gives them added professional prowess to their already polished exteriors. How about a subtle shade of silver nail polish as a fun stocking stuffer?
Men will smile when they open your gift of a "man-icure" style emery board key chain or a mahogany-crafted tie clip. And for a recipient who has everything, aim for a touch of the spa experience with a pumice foot stone.
Air Signs (Gemini, Libra, and Aquarius)
Giving gifts to Air Signs means looking for fashionable accessories. Scarves, mufflers, hats, even socks – they'll happily thank you for such presents.
Appropriate colors for these signs tend to be on the lighter side of the spectrum: baby blue, soft pink, violet, and gentle greens will score high on the "I love it" scale!
Water Signs (Cancer, Scorpio, and Pisces)
Water elements want to feel chic without the big "it takes a lot of time to put on or apply" factor. For women, look for a tortoiseshell barrette or a translucent pressed powder with a hint of golden shimmer will be fun and festive.
Men will appreciate aftershave lotions in light, woodsy fragrances. You can choose from the highest priced luxury designer brands or drugstore bargains – it's the right aroma that matters! Women will also appreciate perfumes in citrus.