How to Strike Out on Your Own This Aquarius Season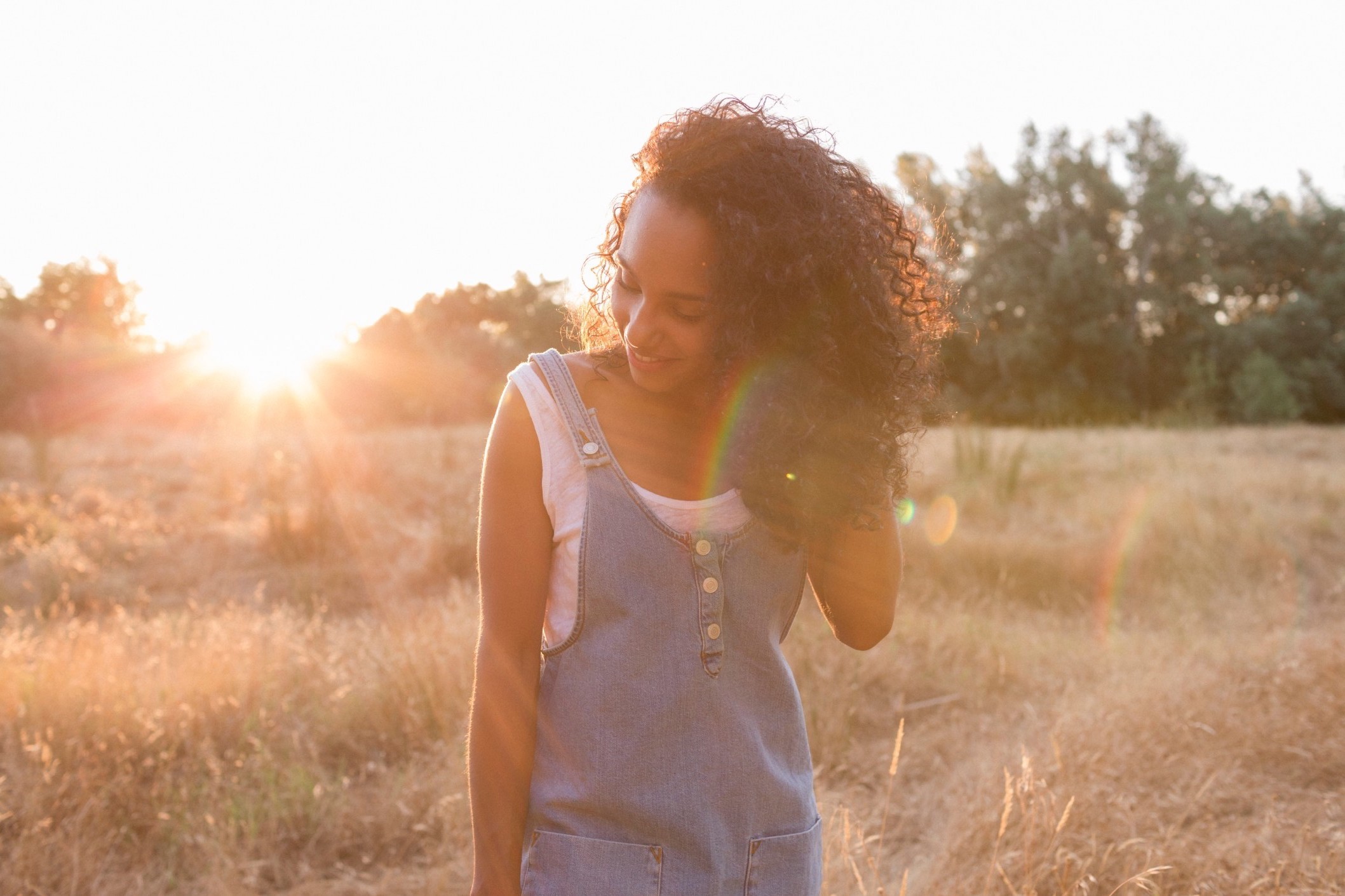 From mid-January to mid-February, when long, dark nights, snow days, and wearing multiple layers of clothing are par for the course, it could be easy to fall into a winter rut. Sure, Valentine's Day adds a bit of flirtatious excitement to the mix, but otherwise, it's easy to get preoccupied by daydreaming, wishing for those even slightly warmer days of early springtime that feel just out of reach. Thankfully, the energy of Aquarius season can inject the quiet of mid-winter with shocks of innovative electricity. From January 20 to February 18, the sun will be in the fixed air sign Aquarius, the ruler of the eleventh house, associated with groups, networking, teamwork, humanitarian causes, and friendship. This goes hand-in-hand with Aquarius' ability to form a copious number of platonic relationships and passion for connecting with and understanding others.
Get your sign's 2019 Premium Horoscope now!
Ruled by game-changing planet Uranus, Aquarius is also known for rebelling against conformity, preferring to forge their own, unique path. This means those born under the sign are known for their ability to think in a progressive, free-spirited, perhaps even futuristic way. And for this reason, they may even be seen as eccentric.
That said, Aquarius season can empower you to strike out on your own as you design the ultimate, individualistic game plan for your success. Given the Aquarian ability to always see themselves as part of a team and humanity as a whole, you'll do best to consider how your goals support the greater good, as well.
Read This Now: 2019 Is Gonna Be a Big Year. Here's Everything You Need to Know.
Here, what each sign can do to strike out on their own, in the spirit of Sag season. (Be sure to read your rising sign, too!)
Aries
(March 21–April 19)
With your innate desire to be #1, the sun's trip through your eleventh house of networking during Aquarius season offers you a crucial opportunity to work with others in order to better understand that teamwork is often integral to winning. Bringing your skills to the table and effectively functioning as part of a group can have you thinking in a whole new way — one that supports your long-term success!
Taurus
(April 20-May 20)
With the sun moving through your tenth house of career during Aquarius season, you'll do well to divert from processes you consider tried and true. Sure, they've worked a million times before, and once you've found your groove, it's practically impossible for you to shake things up. But the more willing you are to think in an out-there way now, the more likely you'll earn recognition from higher-ups.
Gemini
(May 21-June 20)
Aquarius season, and the sun's journey through your ninth house of adventure and higher learning, beautifully complements your free-spirited, airy nature. It's time to solidify— or actually enjoy—those plans for long-distance travel or advancing your education. Your tendency is to go with what feels good. Thinking more logistically and focusing on your end game allows you to come away from the eye-opening experience feeling even more gratified.
Cancer
(June 21-July 22)
You'll be craving a deeper bond with your S.O. or a potential partner while the sun is in Aquarius and your eighth house of sexual and emotional intimacy. Wearing your heart on your sleeve is never an issue for you, but you'll do well to consider deeper-rooted desires, like enjoying group activities with your lover and friends. The more you bring your romantic life to your broader social life now, the more satisfied—and connected—you may feel overall.
Leo
(July 23-August 22)
With the sun in Aquarius and your seventh house of partnership, reflecting on your needs, a S.O.'s needs, and how you best function as part of a pair will very much be on your mind. And the solutions to ongoing issues are not necessarily the obvious, traditional ones. Maybe planning a date night feels too staid, and having impromptu morning sex is a better option. In other words, adopting new, unconventional strategies to get on the same page as your lover sets off fireworks—and has you feeling like you've reinvented the game.
Virgo
(August 23-September 22)
Researching ways to improve your health is basically your unofficial hobby, so while the sun is in Aquarius and your sixth house of wellness and routine, you'll be in your element. The catch: Instead of the same old workout classes or cleaning eating plans, you'll do well to try more unconventional methods to hit your goals. Whether it's craniosacral massage, cupping, or hanging in an infrared sauna, or something else completely, simply being open to experimenting with wellness strategies you've never explored could deliver the results you're seeking.
Libra
(September 23-October 22)
Thanks to the sun's trip through Aquarius and your fifth house of romance, you'll feel like your love life and creative impulses just got an infusion of playful energy. Your tendency is to push for a sweeping love story and perfect, beautiful picture, but the partner you meet or the date nights you enjoy now may very well be a bit off-beat than you're accustomed to. Go with it, because embracing the unexpected and unusual can lead to the kind of magic and excitement you never saw coming.
Scorpio
(October 23-November 21)
You rarely, if ever, feel compelled to shake things up when it comes to decor or routines in your home, but with the sun in Aquarius and your fourth house of family, it's possible you're ready for some kind of change. Even if that just means having a different kind of birthday party for a loved one or painting the walls of the guest room, getting a bit outside your comfort zone—yes, even in your most sacred of spaces—could prove tremendously satisfying.
Sagittarius
(November 22-December 21)
Sharing how you feel is never an issue. But while the sun moves through Aquarius and your third house of communication, you'll do best if you can figure out how to be more strategic in terms of how you express yourself and channel that impulse toward a group project. Involving yourself in brainstorming sessions and collaborative discussions is especially productive now. The more you consider how your ideas can help fuel a team effort, the greater the professional rewards will be for you and your colleagues.
Capricorn
(December 22-January 19)
Success and recognition is always your end game, but you don't mind financial benefits at all, obviously, so when the sun is in Aquarius and your second house of income, you may be bursting with new money-making goals. The challenge here is to consider untraditional ways of hitting those goals. A game plan proposed by a colleague or friend that may initially seem out-there and eyebrow-raising could actually be the key to boosting your cash flow.
Aquarius
(January 20-February 18)
During Aquarius season, when the sun moves through your sign and first house of self, embracing your quirkiest, most eccentric, and yes, most humanitarian impulses is 100% encouraged. You rarely shy away from going against the norm, but the more you can do that now in all areas of your life—from relationships to work to wellness efforts—the more centered you're sure to feel. Whether that means eating breakfast for dinner or creating your own proprietary organizational system to hit professional goals, trust that your gut—and innovative ideas—will guide your success.
Pisces
(February 19-March 20)
Exploring the deeply emotional, spiritual side of life is often second nature to you, but when the sun is in Aquarius and your twelfth house of spirituality, it's especially integral to your personal progress. Experimenting with new mind-body practices (like meditation, yoga, even strength training and talk therapy) supports your ability to have healing emotional breakthroughs. You could get a little hung up on wanting to see concrete results, so trusting the process, as well as your intuition, will be key.
Maressa Brown is a writer, editor, astrologer, and author of Centennial Presents' 2018 Astrology Guide. Her work has appeared on/in various publications such as Cosmopolitan.com, The Washington Post, Parents.com, and Women's Health. Find more of her celestial insights and lifestyle features on Facebook @MaressaSBrown and on Twitter @MaressaSylvie.
Photo: @evablanco via Twenty20