Aquarius Celebrity Stars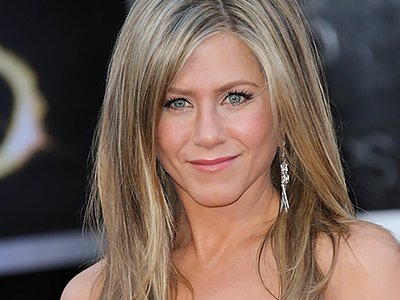 Aquarius is the sign of the water bearer, representing those born between January 20 and February 18. Aquarians are known for their intellectual prowess, progressive thinking, and humanitarianism. Many famous celebrities were born under this sign, and their personalities often reflect the traits commonly associated with Aquarius. Here's a closer look at some of the most prominent Aquarius celebrity stars:
Oprah Winfrey
Oprah Winfrey, born on January 29, is a media mogul, talk show host, and philanthropist. She's known for her groundbreaking talk show, "The Oprah Winfrey Show," and for her humanitarian efforts, including the Oprah Winfrey Leadership Academy for Girls in South Africa. Oprah embodies the progressive and philanthropic traits of Aquarius.
Ellen DeGeneres
Ellen DeGeneres, born on January 26, is a comedian, talk show host, and actress. She's known for her Emmy-winning talk show, "The Ellen DeGeneres Show," as well as her activism for LGBTQ+ rights. Ellen's quirky and independent nature reflects the unique and unconventional qualities of Aquarius.
Michael Jordan
Michael Jordan, born on February 17, is a retired professional basketball player and businessman. He's widely regarded as one of the greatest basketball players of all time and is known for his competitive nature and determination. Michael's ambition and drive reflect the independent and self-motivated nature of Aquarius.
Shakira
Shakira, born on February 2, is a singer, songwriter, and dancer. She's known for her unique voice and fusion of Latin, Arabic, and rock music. Shakira's creativity and originality reflect the innovative and unconventional nature of Aquarius.
Christian Bale
Christian Bale, born on January 30, is an actor known for his diverse roles and intense performances. He's won multiple awards, including an Academy Award for Best Supporting Actor. Christian's intensity and passion reflect the individualistic and passionate nature of Aquarius.
Jennifer Aniston
Jennifer Aniston, born on February 11, is an actress known for her role as Rachel Green on the popular television show "Friends." She's won multiple awards for her acting, including a Primetime Emmy Award. Jennifer's intelligence and wit reflect the sharp and analytical nature of Aquarius.
Aquarius is a sign associated with progressive thinking, independence, and humanitarianism. The Aquarius celebrity stars mentioned above are just a few examples of individuals who embody these traits. Whether it's Oprah Winfrey's philanthropy, Ellen DeGeneres' individuality, or Michael Jordan's ambition, these Aquarians have made a significant impact on their respective fields and the world at large.