4 Facts About the Cancer Constellation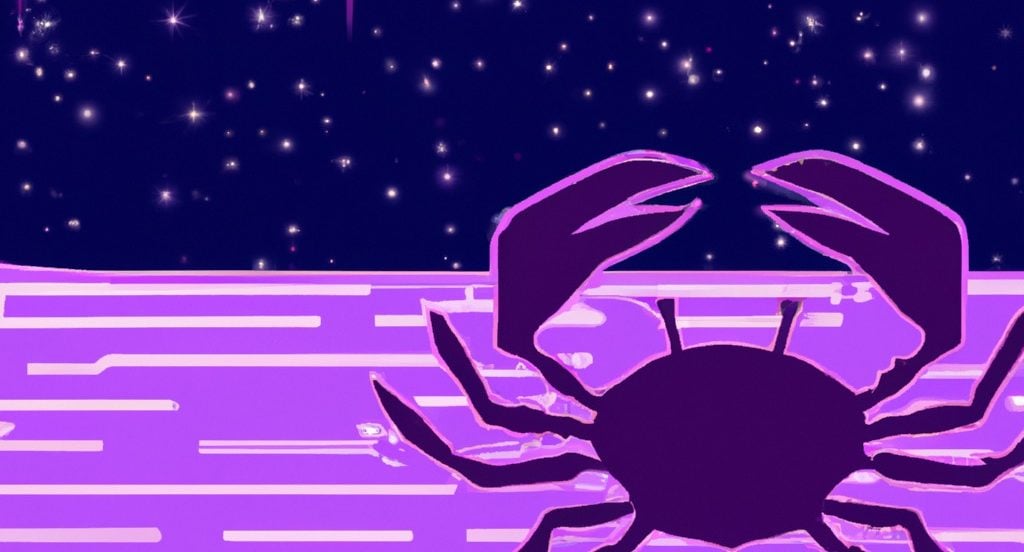 The Cancer constellation is a celestial grouping of stars located in the northern sky that is named after the Latin word for "crab." It is one of the 12 constellations of the Zodiac and is often associated with the astrological sign of Cancer. Here are some interesting facts about the Cancer constellation:
History and Mythology
The Cancer constellation has been known to humanity for thousands of years and has been referenced in many ancient cultures. In Greek mythology, the Cancer constellation is associated with the story of the crab that was sent by the goddess Hera to distract Hercules while he was fighting the Hydra. The crab was eventually crushed under Hercules' foot and placed in the sky as a constellation as a reward for its loyalty to Hera.
In addition to its association with the Zodiac, the Cancer constellation has also been linked to other cultural traditions. For example, in Chinese astronomy, the stars of the Cancer constellation are known as "The Ghost" and are believed to be connected to the supernatural world.
Notable Stars and Features
The Cancer constellation contains several notable stars, including the star Al Tarf, which is the dimmest first magnitude star in the sky. Another remarkable star in the Cancer constellation is Asellus Australis, which is a class K star that is thought to be about 150 million years old.
In addition to its stars, the Cancer constellation also contains several deep sky objects that are of interest to astronomers. These include the open cluster NGC 2632, also known as the Praesepe or the "Beehive Cluster," and the barred spiral galaxy NGC 2903.
Location and Visibility
The Cancer constellation is located in the northern sky and is visible from most locations on Earth during the months of January and February. It is a relatively small constellation, with a total area of only 506 square degrees.
To find the Cancer constellation in the night sky, look for the group of stars that form a distinctive "Y" shape. The Cancer constellation is located near the Leo constellation, which is easy to spot due to the bright star Regulus that marks the lion's heart.
Astrological Sign of Cancer
In astrology, the Cancer constellation is associated with the astrological sign of Cancer, which is represented by the crab. People born under the sign of Cancer are thought to be emotional, intuitive, and loyal. They are known for their strong sense of family and their desire to create a warm and nurturing home environment.
Cancer is a water sign and is thought to be most compatible with other water signs (Scorpio and Pisces) and earth signs (Taurus and Virgo). Cancers are known for their emotional depth and their ability to connect with others on a deep level, which makes them excellent friends and partners.