May 2022 - The end of spring brings other endings to your life during this bittersweet month. Seasons are starting to change and you're changing too. That's because your May will be influenced by the number nine. In numerology, nine is the number of completion, representing the ending of a specific cycle in your life. Whether you're ending a job, a relationship, or a period in your life, this can be a sad time, but hope is coming.

Throughout the month, it might be tempting to wallow in the past, clinging to things that are clearly over. However, this nostalgia won't be beneficial for you in the long run. You need to end stagnant or toxic relationships for your own benefit so you can move on. If life is feeling difficult, you might need to rethink all areas of your life to make sure you're going in the right direction.
Learn to love yourself and attract your perfect relationship with a free psychic love reading!
More Horoscopes for Libra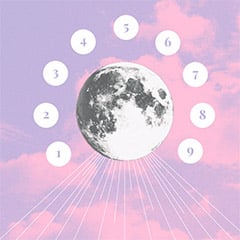 2022 Numerology Forecast