October 2021 - It's going to be a very magical month for you and not just because Halloween is this month. No, this extra magic is coming from the fact that your October is ruled by the number eleven, also known as a master number, making this an extra special month for you. Get ready for fun, creative fulfillment, and an extra dose of wonder.

In numerology, eleven represents intuition, sensitivity, and imagination. During this month, you might want to visit a haunted house because you can sense otherworldly energies better than normal. You might just sob while watching your favorite horror comedy film again. Either way, your sensitivity will be increased, as will your imagination and creativity.

This is also an ideal time to think of some fun fall activities for you and your friends or lovers or come up with a clever Halloween costume. Embrace the spirit of the month!
Love is calling your name. Get an accurate prediction today!
More Horoscopes for Leo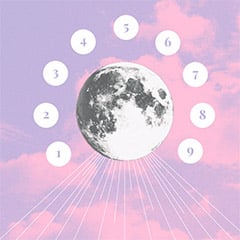 2022 Numerology Forecast