Your Venus Retrograde Survival Guide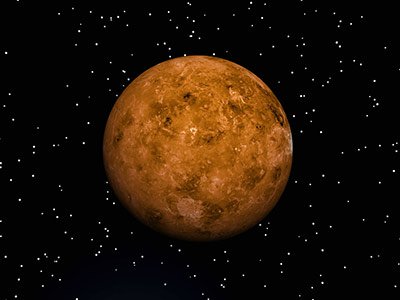 Astrology enthusiasts know that Venus retrograde can be a tricky time for matters of the heart. Venus, the planet of love and relationships, goes retrograde every 18 months for approximately six weeks. During this time, emotions can run high, and old wounds may resurface, causing tension and conflict in our relationships.
In this article, we will explore what Venus retrograde means and how it can impact our love lives. We'll also provide some tips on how to survive this planetary transit with grace and self-care.
What is Venus Retrograde?
Venus retrograde occurs when the planet appears to move backward in the sky. This retrograde motion can cause delays and miscommunications in matters of love, romance, and relationships. During this time, it's common for old relationships to resurface or for past wounds to be re-opened.
Venus retrograde can also bring up issues around self-worth and self-love. We may find ourselves questioning our value and seeking validation from external sources. This can lead to unhealthy patterns in our relationships and a lack of confidence in ourselves.
Navigating Venus Retrograde: Tips and Tricks
Practice Self-Care
During Venus retrograde, it's essential to take care of yourself. This can include activities like yoga, meditation, and self-reflection. Take time to connect with your inner self and explore your emotions. Journaling can be a helpful tool during this time to process your feelings and gain insight into your patterns and behaviors.
Communicate Clearly
Miscommunications and misunderstandings are common during Venus retrograde. Be sure to communicate clearly and listen actively to your partner or loved ones. Avoid jumping to conclusions or making assumptions. It's also essential to give yourself space to process your emotions before reacting.
Revisit Past Relationships with Caution
Venus retrograde can bring up past relationships, but it's essential to approach these situations with caution. Take time to reflect on why the relationship ended and what you've learned from the experience. Avoid falling back into old patterns or trying to rekindle a relationship that didn't work out in the past.
Focus on Self-Love
During Venus retrograde, it's easy to seek validation from external sources. However, it's essential to focus on self-love and self-worth. Remind yourself of your strengths and accomplishments, and take time to celebrate yourself. This will help you build confidence and attract healthy relationships in the future.
Embrace the Journey
Venus retrograde can be a challenging time, but it's important to remember that it's a part of our journey. Embrace the lessons and growth opportunities that arise during this transit. This will help you come out stronger and more resilient on the other side.
Venus retrograde can be a challenging time for matters of the heart, but it's also an opportunity for growth and self-reflection. By practicing self-care, communicating clearly, and focusing on self-love, we can navigate this transit with grace and emerge stronger on the other side. Remember to embrace the journey and trust in the lessons that arise during this time.