Fast, Simple Ways to Venus Retrograde-Proof Your Relationship ASAP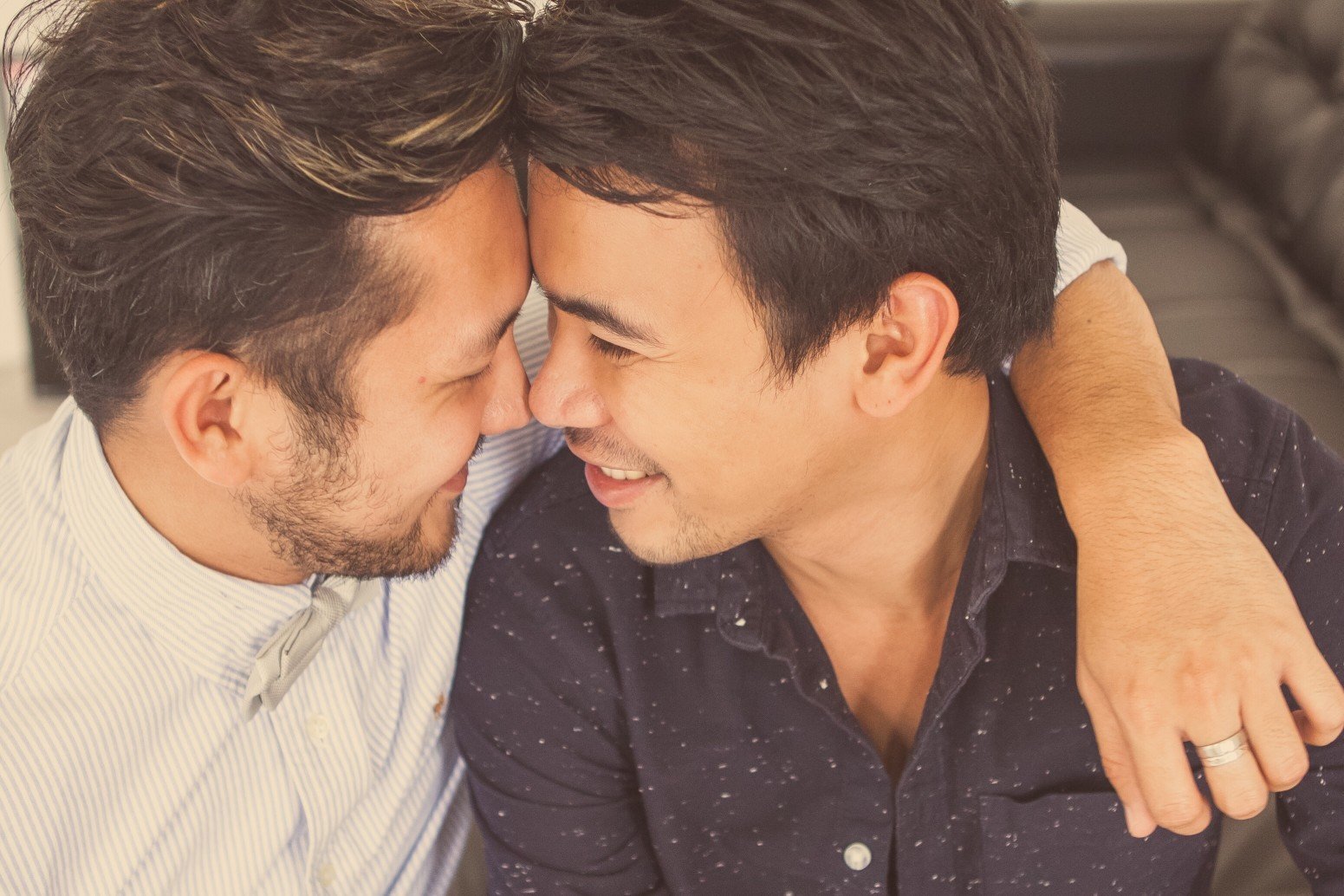 When it comes to planets going retrograde, we tend to think primarily about Mercury's backward turn, which occurs three to four times a year for three-week stints and throws all things communication, technology, and transportation into a tizzy. But as much as Mercury retrograde can bungle interaction with your significant other, Venus' backward turn may be even more daunting for relationships. Every 18 months, the planet of love, beauty, and money retrogrades for about six weeks, forcing us to pump the brakes or take a step back when it comes to romance, relationships, and money. In general, when Venus is in this compromised position, astrologers discourage people from getting married or signing off on a major financial project.
How will your love life change over the next 12 months? Find out now
The last Venus retrograde occurred in Aries and Pisces from March 4-April 15, 2017, which means that yep, we're due for another. On October 5, Venus will retrograde in Scorpio, moving back into Libra on Halloween, before finally turning direct on November 16, thankfully just ahead of the holiday season kickoff! Venus transiting through Scorpio tends to bring out obsessive, calculating, and sex-driven behavior. Its retrograde in the fixed water sign will surely have us confronting power struggles and reflecting on the darker, psychological hangups woven into the fabric of our relationships.
Read This Now: Everything You Ever Wanted to Know About Mercury Retrograde
Venus rules Libra, so when it moves back into the romantic air sign—which is also associated with the seventh house of partnership—we'll also be challenged to contemplate our commitments and one-on-one relationships.
While certain challenges in love (and money!) may be inevitable, having a heads up on what to expect could preempt stress. Here, how each sign can "Venus retrograde-proof" their relationship ahead of the romance planet's backward spin.
Aries
(March 21–April 19)
You need to retrace your footsteps in order to address a toxic relationship pattern, thanks to Venus retrograde tapping your eighth house of sexual intimacy and seventh house of partnership. Meditate, journal, or simply steel yourself, as you'll do best if you can open up to your S.O. or a potential partner about old emotional wounds and reflect on ways you can work together to move forward. Though you usually want to pinpoint and take action on a solution at lightning-speed, you'll do well to truly identify and allow yourself to swim in your emotions now.
Taurus
(April 20-May 20)
Prioritize major projects you want to take on with your S.O. and in your work ahead of Venus' retrograde, as it will affect your seventh house of partnership and sixth house of daily routine and health. Taking on too much—to the point where you find yourself tapped out and feeling snappish toward your partner or other loved ones—is a risk here, so get extra rest, take time for yourself (think making it to yoga or going for brisk runs), and embrace all the creature comforts you adore as needed.
Gemini
(May 21-June 20)
Monotonous activity is especially horrifying to you as the mutable air sign. Unfortunately, that "stuck" feeling could be a major effect of Venus retrograde in your sixth house of routine and fifth house of fun and romance. Expect a general slowdown of that lighthearted, creative vibe you thrive on in your relationships. In order to preempt boredom, make a reservation ahead of time for that date night or romantic getaway. Sure, planning ahead isn't as fun as flying by the seat of your pants, but it may be your best bet at this time.
Cancer
(June 21-July 22)
Venus' retrograde from your fifth house of romance back into your fourth house of home life will have you reconsidering your approach to all manner of relationships—from a significant other to a casual dating partner to your nearest and dearest relatives. Though you are far from a stranger to reflecting on your heaviest emotions, giving yourself room to go deep serves you well. Also, your tendency is to hide away from the world while you're in your feelings, which can concern your loved ones. That said, give them a heads-up that you're all good and will connect when you're ready.
Leo
(July 23-August 22)
Power struggles with your partner or closest relatives might rear their ugly head while Venus moves backward through your fourth house of home life and third house of communication. And you may have to dive head first into tough talks about topics you've been brushing under the rug. Bumping up the intensity of your self-care routine to boost your confidence can help you head into these tough conversations with a thicker skin and clearer head. By feeling more centered in yourself, you can better negotiate and heal these old relationship wounds.
Virgo
(August 23-September 22)
You'll do well to have those heavy emotional conversations with your partner, especially related to money matters and shared values, before Venus retrograde affects your third house of communication and second house of income. Whether these talks occur before or during the retrograde, they're necessary to tying up loose ends in your relationship and moving forward in a healthier, happier, more financially stable way. It's possible you'll want to focus on the facts and the details, as that is your M.O., but allow yourself to be in your feelings. Quelling your anxiety in an emotional intense moment may be part of your lesson to learn now, as well.
Libra
(September 23-October 22)
Steel yourself to reflect on your values and self-image, as Venus will retrograde from your second house of income into your sign and first house of self. You may do well to meditate on the ways in which your relationship is compromising either of these aspects of your life and new forms of self-care and self-love. Your inner romantic thrives on being part of a pair, but pinpointing ways you can offer yourself a sense of calm and centeredness may be the key to coping through this bumpy phase.
Scorpio
(October 23-November 21)
Before Venus moves from your sign back into your twelfth house of spirituality, remind yourself that you're used to swimming in the deep end of your feelings, and you've got this. You may find yourself reflecting on your relationship history and thinking about how these passionate connections have shaped you as a person, then considering what you need and want moving forward. Setting yourself up with the right tools—a journal, blank canvases, an altar with candles and crystals—now can allow you to better navigate the emotional path ahead.
Sagittarius
(November 22-December 21)
Lay the groundwork for spending time on heavy-duty self-reflection and solo time that will be the result of Venus' backward turn through your twelfth house of spirituality until October 31. A heart-to-heart with your partner or people you've been dating could preempt confusion when you go underground to do your soul searching. Come November 16, when the planet retrogrades through your eleventh house of networking, that soul searching will include mulling over previously made long-term plans, wishes, and goals and your intimate relationships fit into the bigger picture of your social circle.  
Capricorn
(December 22-January 19)
You may find yourself spending more time with old colleagues and friends and revisiting major professional projects that were put on the backburner, thanks to Venus' retrograde from your eleventh house of networking back into your tenth house of career. Stress around both of these areas of life could throw a wrench in romantic one-on-one time with your partner or meet-ups with a potential mate. Do your best to communicate what's going on—versus simply allowing yourself to drown in your workaholic tendencies!—ahead of time and during the retrograde.
Aquarius
(January 20-February 18)
Consider putting your head together with your partner and getting your ducks in a row financially—especially around income, investments, and any major purchases—before Venus goes retrograde in your tenth house of career until October 31. Meditating on investments you want to make in advancing your career or travel opportunities may be wise, as well, as from October 31 to November 16, Venus moves back through your ninth house of adventure and higher learning. While right now may not be the perfect time to renew your passport and enjoy a wild sexcation with your love, fantasizing and discussing it couldn't hurt!
Pisces
(February 19-March 20)
Though it may be frustrating, you'll do well to make peace with the possibility of delayed gratification. Venus retrograde could put the kibosh on broadening your horizons and bolstering your sexual connection, as it begins its backward turn on October 5 in your ninth house of adventure, moving through your eighth house of sexual intimacy from October 31 to November 16. Thinking further ahead and about what really stirs your soul, then channeling your frustration into art (one of your strong suits!) helps you deal.
Maressa Brown is a writer, editor, astrologer, and author of Centennial Presents' 2018 Astrology Guide. Her work has appeared on/in various publications such as Cosmopolitan.com, The Washington Post, Parents.com, and Women's Health. Find more of her celestial insights and lifestyle features on Facebook @MaressaSBrown and on Twitter @MaressaSylvie. — Horoscope.com editors
Photo: @roejobs via Twenty20