Turn him on!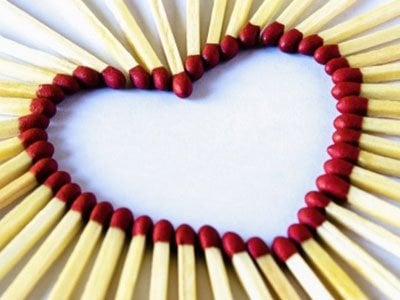 Randy Rat
Needs: Reassurance
Hates: Being alone
Turn-ons: Youth, innocence
Turn-offs: Detached partners
An energetic, happy aura in a female is irresistible to the Rat male who is attracted to a sisterly type; an accomplice, best friend – a woman who is playful yet intelligent enough to engage him in intelligent conversation. This man is very talkative during lovemaking and would like his partner to be expressive as well.

Oral Ox
Needs: Respect, security
Hates: Noncompliance, insubordination
Turn-ons: Nature, simplicity, sincerity
Turn-offs: Braggarts, loudmouths
Ox men search for a bit of an "old fashioned girl." Natural, sincere, and reverent of home, hearth, and family tradition, the Ox man is looking for a wholesome, clean-scrubbed girl-next-door type he can bring home to mom. Simple and sweet ladies who know how to cook and sew turn him on.

Titillating Tiger
Needs: Adventure, passion
Hates: Routine, ingratitude
Turn-ons: Full body massage
Turn-offs: Boredom, cowardice
Conquering is the game and conquest is the name of the Tiger man's sexuality. Impetuous and impassioned, Tigers need passion and new triumphs. They thrive on risk and prefer challenging, if not downright difficult, partners.

Receptive Rabbit
Needs: Serenity, privacy
Hates: Unpleasantness, entrapment
Turn-ons: Romantic dinners, slow seduction
Turn-offs: Loud, crass people
Refinement and subtlety are only part of the male Rabbit's arsenal of aphrodisiacs. Street-wise, charming, and very smooth, this aloof lover enjoys being pampered, coddled, and indulged by his lover. Rabbit men are attracted to both older and younger partners.

Dragon Debauchery
Needs: Admiration
Hates: Small, cramped spaces
Turn-ons: Thunderstorm, movie, or theatrical performance
Turn Offs: Anonymity, being ignored
The bedroom is the Dragon male's stage and each sexual encounter is in fact a performance. Outspoken, animated, and ardent for love, Dragon men possess boundless sexual energy, a taste for the unusual, and need a partner who can keep up with their insatiable libido.

Sexy Snake
Needs: Privacy
Hates: Crass, rude people
Turn-ons: Music, secrets
Turn-offs: Vulgarity, fakes or reproductions
The erogenous Snake males seek an emotional partner who surrenders completely to their passion. This sage and sensualist sign enjoys combining spirituality with sexuality and relishes tantric lovemaking techniques. Glamorous and sophisticated females in Prada, luxury, and elegance turn him on.

Horse Hottie
Needs: Communication
Hates: Sulking/pouting
Turn-ons: Gourmet food, fine wine, travel
Turn-offs: Snobbery
Whether a magnificent stallion or a wobbly colt, Horse men have a "certain something" that women find irresistible. Infatuate, intense, and vulnerable to just the right smile, horse men fall prey to immediate attractions. They seek enchanting lovers who are difficult to tame.

Go-Go Goat
Needs: Flexibility
Hates: Responsibility, cruelty
Turn-ons: Trust accounts, lines of credit
Turn-offs: Physical labor, poverty
Skipping from one romantic cloud to the next, this artistic man enjoys the feeling of being cared for. The "preliminary" foreplay and emotional bonding are, from a Goat point of view, what romance is made of. Creativity and variety are his lifeblood and his woman must be "many" women to keep his interest.

Marathon Monkey
Needs: Versatility
Hates: Control, boundaries
Turn-ons: Las Vegas, gaming, casinos
Turn-offs: Humorless people
Smart, multifaceted, and blessed with a delicious sense of humor, Monkeys are complicated and wear a sexual coat of many colors. The humorous Monkey male lives in a world of sensory and fleshly delights. His love life resembles the ebb and flow of the tide, constantly wavering back and forth. He loves you, he loves you not.

Rough and Ready Rooster
Needs: Respect
Hates: Weakness
Turn-ons: Control, discipline
Turn-offs: Hyper-sensitivity
Confident, sexual, and slightly sadistic, Roosters are best suited to relationships in which they are in control. He wants a strong and self-assured woman whom he can both respect and dominate. Attracted to powerful and slightly dangerous women, passion, perversion, and excess is what the rough-and-ready Rooster craves.

Dog-gie Style
Needs: Reassurance
Hates: Unfairness, abandonment
Turn-ons: Firesides, fur rugs, log cabins
Turn-offs: One night stands, disloyalty
Dog men are rescuers and specialize in searching for the princess who can wear the glass slipper. The woman of his dreams is either a princess or a pauper – dignified or dejected. Cautious and serious regarding sex, the Dog seeks a trustworthy lover who is capable of loyalty and strong attachments.

Perfectly Perverted Pig
Needs: Affection, physical love
Hates: Competition, breaking the rules
Turn-ons: Hot-tubs, bubble baths
Turn-offs: Dishonesty
Considerate, sensual, and extremely affectionate, the male Boar has an unquenchable desire for physical pleasures. He especially relishes languishing around with his beloved, unhurried and un-pressured. The face-to-face missionary "soul mating" position is a surefire turn-on for male Pigs who seek a close, bonding sexual experience.