Top 12 Careers for Libra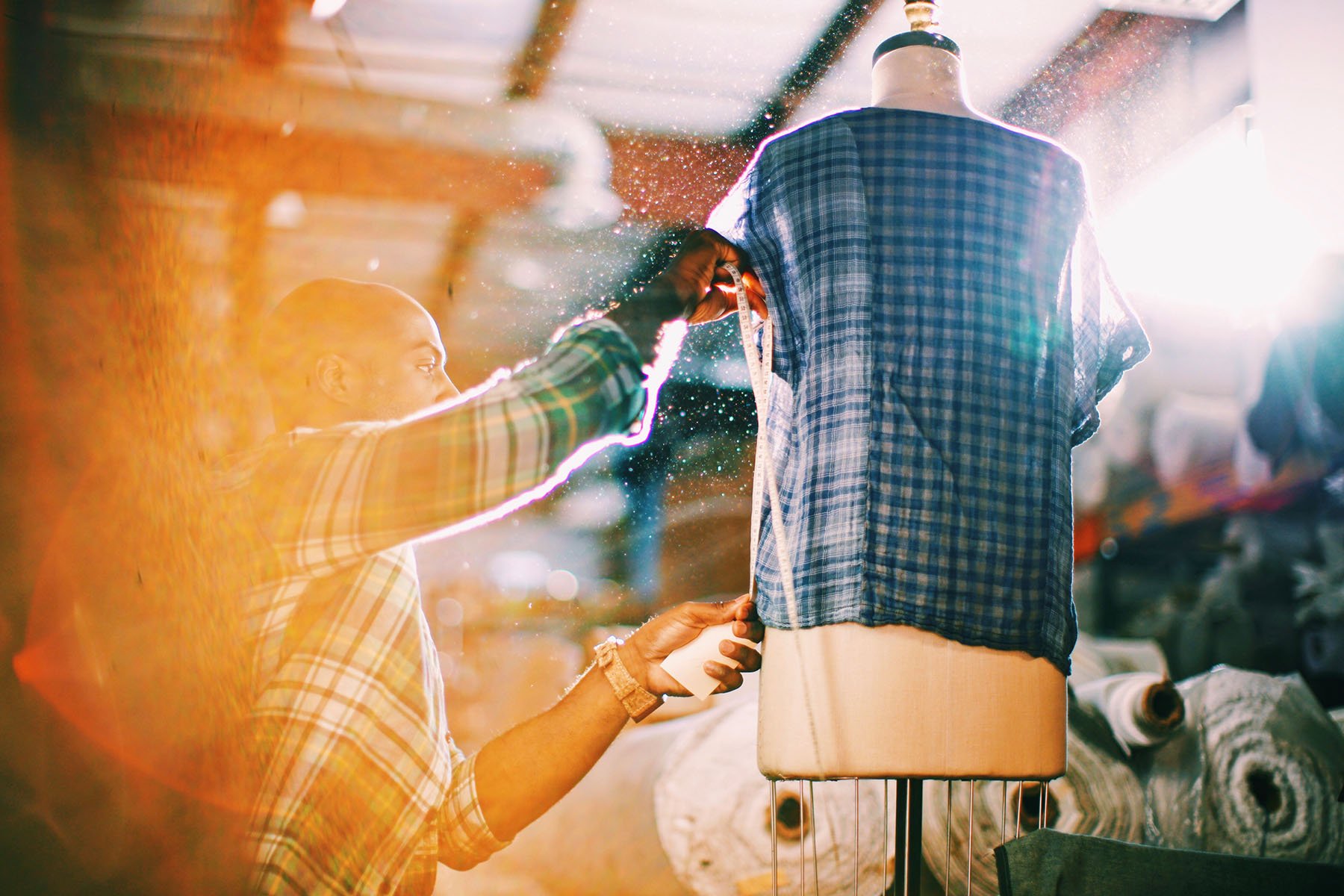 At work, Libras are the cooperative and diplomatic employee that everyone loves. Well-liked and popular with all their colleagues, they thrive in peaceful and aesthetically beautiful environments—working toward harmony wherever they go. 
While this sign generally serves as the righteous medium between two disagreeing parties, they are not one to enjoy confrontation. In fact, on several occasions you can find humble Libra shrinking into the background if their opinions differ from others. Because they enjoy being well-liked, they're afraid to stir the pot.
More than that, Libras are notoriously indecisive. They might not be able to make up their own mind anyway. For those reasons, Libra individuals would do well in professions that aren't putting them at the head of large teams or businesses.
Read Me: Why Are Libras so Popular? An Astrologer Answers All Your Libra Questions
Without further ado, here are the careers best suited for this peace-loving sign.
Guidance Counselor—Art Dealer—Stylist—Graphic Designer—Interior Decorator—Human Resources—Lawyer—Referee—Mediator—Architect
1. Guidance Counselor
Libras shine when it comes to guiding and helping others make big decisions (probably because they can't seem to decide any for themselves). Here they can use their wonderful people skills, their ability to consider all the available options, all while exploring different talents and skills.
Other professions like this: Life coach, inspirational speaker, nutritionist
2. Art Dealer
The Libran's affinity for art and culture, plus their great taste and business sense, makes this career an excellent choice for them. They know quality and beauty when they see it and can understand what buyers want. With their innate sense of style and pulse on current trends, a Libra dealer is in high demand, especially with sophisticated clients.
Other professions like this: Museum docent, art auctioneer, gallery owner, art historian, history professor
3. Stylist
Obsessed with image and aspects of beauty such as makeup, hair, and style, Librans are naturals in the world of esthetics. Fans of both research and experimentation, they happily pass on their extensive knowledge to clients. Their appearance shows that they can walk the talk because they are elegant and tasteful.
Other professions like this: Hair colorist, masseuse, beauty blogger, YouTuber, beauty editor, fashion designer
4. Graphic Designer
Librans feel successful when they can design a piece that is well-proportioned and full of lovely white space. Their delight in creating harmony with color or communicating a feeling or message with images comes through nicely with this profession.
Other professions like this: Art director, marketing manager
5. Interior Decorator
Librans are always rearranging and decorating their own homes, making this another natural choice for a career. Creating style and harmony is something they strive for in many areas of their life and seeing their interiors come to life is satisfying and rewarding.
Other professions like this: Architect, engineer, home stager
6. Human Resources
Libras have highly developed people skills and is excellent at problem-solving. Much of this career is spent interviewing candidates, negotiating salary, and resolving issues with staff. Their natural empathy for others plus their skills in achieving cooperation means job satisfaction is high.
Other professions like this: Judge, chief operating officer, manager
7. Lawyer
The added benefit of working within the justice system is fighting for what is fair, and Libra lawyers love to use their analytical ability and their persuasiveness to win cases for their clients.
Other professions like this: Judge, mediator, human resources
8. Referee
When the rules are clear, Librans are excellent at making fair calls. Natural peacemakers, they even are naturals at breaking up physical fights and disagreements. And while this job puts them in the middle of the action, they won't have to get dirty.
Other professions like this: Sports coach, motivational speaker, life coach, cultural architect
9. Mediator
Professional mediators must look at all the issues and facts and help people to agree. This is what Libra does within their family, with friends, and at work so why not make it official and do it for a living? Libras love to discuss and analyze and will make great mediators by using their diplomatic skills.
Other professions like this: Lawyer, family counselor
10. Architect
Architecture involves using analytical as well as aesthetic skills. Architects must have an understanding of proportion and scale and be able to translate creative ideas into reality. Libra is an excellent candidate, because of good visual ability and intellectual capacity. They conceptualize, plan, and consider every angle. This career is a good mix of technical expertise, visual sense, and interaction with clients, contractors, and suppliers.
Other professions like this: Interior decorator, landscape architect, archeologist, city planner
11. Motivational Speaker
Libras are well-spoken, making them perfect for roles in motivational speaking. With their ability to make everyone in their circle feel loved and heard, these types of careers are perfect for any Libra.
Other professions like this: Life coach, guidance counselor
12. Event Planner
Although Libras can sometimes find it hard to make decisions for themselves, guiding others comes so naturally to them. That makes them ideal fits for event planning. Those in this field coordinate events for businesses and individuals, juggling relationships with clients and vendors, event organization, and budget management.
Other professions like this: Architect, interior decorator
PIN THIS
Pin artwork by Marissa Cuevas
Lead photo courtesy of Twenty20