Plan the Perfect Summer Vacay Based on Your Sign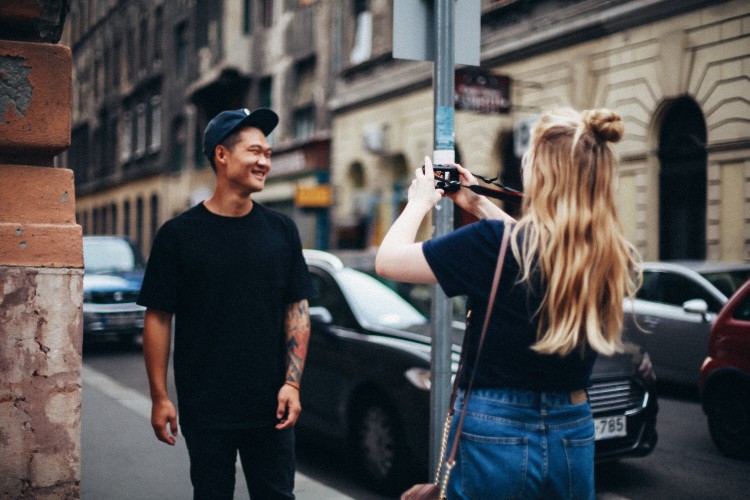 It's summer, which means it's time to bust out those flip flops and short shorts and get into full vacation vibes. Although summer vacation is a real dream, actually planning where you're gonna go can be a total nightmare. Skip the stress of deciding what your next great trip is by letting your star sign guide you. Cosmic guide Ambi Sitham shares what the best warm weather destinations are, according to your horoscope.
Aries
As the first sign of the zodiac, an Aries is ambitious and eager to explore the world. You have a lot of energy to expend, so make use of it with a trans-atlantic trip to Africa. Go pony trekking in Lesotho, sandboard in Nambia, or book a three day safari in Kenya or South Africa. Enjoy the thrill of seeing animals run wild and free. Their energy will remind you of your own, which is sure to satisfy your thrill-seeking spirit. For an option closer to home, head to Washington and drive through the Olympic Game Farm where lions, bears, and bison come right up to your window.
Taurus
You love the good life and have exquisite taste. Indulge a bit and head somewhere luxurious. A summer trip in Switzerland — Andermatt, Villars, and Mürren all offer the perfect getaway offers the perfect respite that oozes the kind of class that the Taurus horoscope sign loves. There you'll have it all: Fine dining, views, and high-class ambiance. If the mountains aren't part of your dream vacation, consider Salzburg, Vienna. The city is cozy and simply gorgeous, year-round, but especially in the warmer months. If you prefer to keep your flight time under five hours, consider Montreal. Its French colonial influences are perfect for your ~refined~ tastes.
Gemini
Even when vacationing, a Gemini's mind needs to be stimulated. You're curious and eager to learn which means you'll be the most happy in a bustling metropolis. Head to a new city where you can explore museums, historic sites, art galleries, and more. Rome, Madrid, and Paris are all obvious options but if you want to go off the beaten path, consider Cartagena, Lisbon, Buenos Aires, or St. Petersburg. For a local option, try smaller, emerging cities like Cincinnati, Austin, or Nashville.
What are your dreams really trying to tell you?
Cancer
As a water sign, you're happiest near, you guessed it, the water. But you, Cancer, are also sentimental which means you don't have to go somewhere new, far, or exotic. You're perfectly content revisiting a place that holds fond memories. Maybe that means heading to a lake house with your closest friends, returning to Disney World as an adult, or lounging on the beach with your partner. Don't forget the umbrella drink!
Leo
As a fiery sign, a Leo zodiac sign gravitates towards adventure, much like your fellow Aries. Take a page from their book, and head to Africa. But instead of close encounters with nature, go where the people are. Book a flight to Morocco and get lost in the stalls of Marrakesh or take an IRL-visit to Instagram favorite Chefchaouen, the stunning blue town outside of Tangiers. The colorful landscape is sure to stoke your creative spirit. But if you can't swing the extra travel days needed to get there, head to Mexico City, instead. Where the ancient pyramids of Teotihuacan, Frida Kahlo's home, and the canals of Xochimilco await you.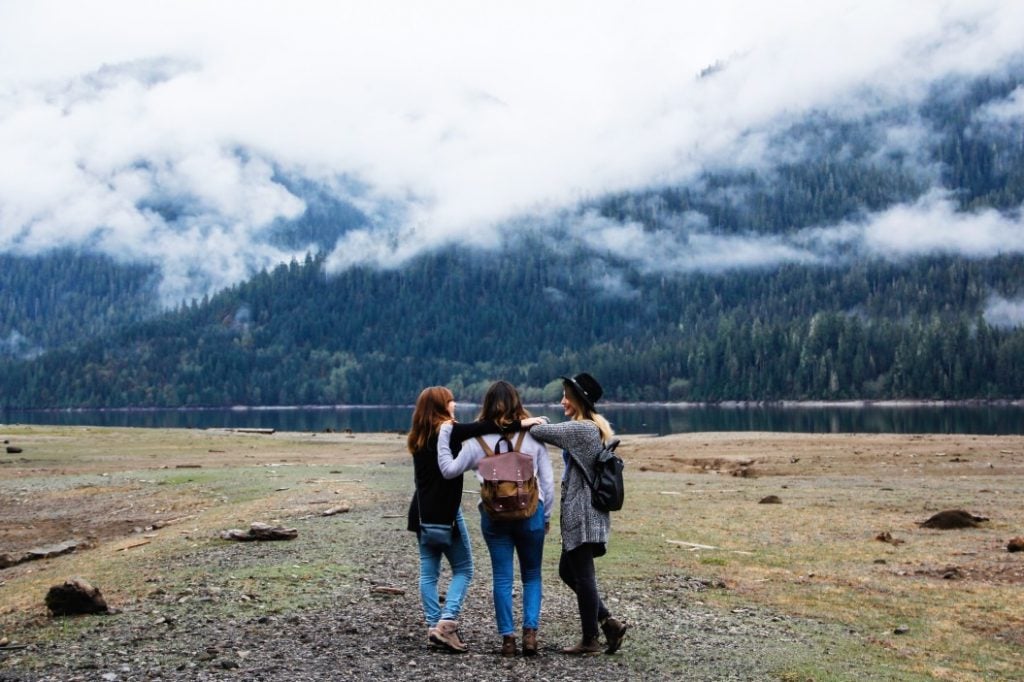 Virgo
You're an earthy, practical sign best suited to something as down to earth and grounded as Virgo. The countryside provides the perfect backdrop for you to recharge with friends, family or on your own. Let yourself relax and free yourself of worry within the minimal surroundings. Napa and Provence, France, are excellent options for the long, relaxing days of summer.
Libra
The scales associated with Libra's zodiac sign require balance in order for you to be in harmony. Nothing provides better symmetry than nature, so it's no wonder you gravitate to places where you aren't surrounded by steel. Take it a step further by going off the grid. Go to a place where you can unplug, detox, and sync up with inner voice. Turks and Caicos, Phuket and Italy's Amalfi Coast are great options but so is Costa Rica, New Zealand, and the U.S. National Parks.
Scorpio
You're the truthseeker. This can have many meanings depending on where you are in your life. Since Scorpio is a deep water sign, a tropical and far flung destination like Bali can provide you with the opportunity to go on a spiritual quest for clarity. But if you already hold those answers and trekking halfway around the world isn't for you, then Boston, Rome, or Athens are better options. These cities provide answers on the evolution of civilization.
Sagittarius
You, Sagittarius, are the zodiac's trailblazer. Enjoy sunny days on a far flung shore, where you can unleash your inner badass. Go ATV riding in Hawaii, white water rafting in Australia, or horseback riding on the shores of the Seychelles. As long as your body is moving, you're experiencing new things and soaking up the rays, you'll be a happy lil' Sag.
Capricorn
You're independent and enjoy the view from the top, which is reminiscent of Capricorn's symbol, the mountain goat. As a self-disciplined individual, you'll enjoy your vacation a lot more if there's structure or goal to work towards. Consider hiking Machu Picchu or Patagonia. But if city vibes are more your thing, work your way through the best food destinations in Tokyo or Bangkok. Both cities offer plenty of skyscraper options to observe the concrete jungle.
Read this now: 6 Mistakes to Avoid When Going to a Psychic for the First Time
Aquarius
You're unpredictable. Some might say you run hot and cold but that's just you, Aquarius, ensuring you're never typecast. As a result, you're not interested in taking the same vacation as everyone else. Head to Haiti or Puerto Rico to assist with relief work. Once you've satisfied your desire to help humanity, get yourself to the nearest beach town and enjoy some well-deserved rest.
Pisces
You love love and can't get enough of other people, so almost any location will do for Pisces. One catch: You have to overcome your fearfulness to get out there and explore the world. You can do it! The beaches of Tulum, Positano, and Cayo Espanto await you! But don't shy away from exploring megacities like Rio de Janeiro, Istanbul, or Mumbai. You got this! —By Ximena N. Larkin 
Photos: @verakharlamovaphotography via Twenty20 / @luxandterraphotography via Twenty20